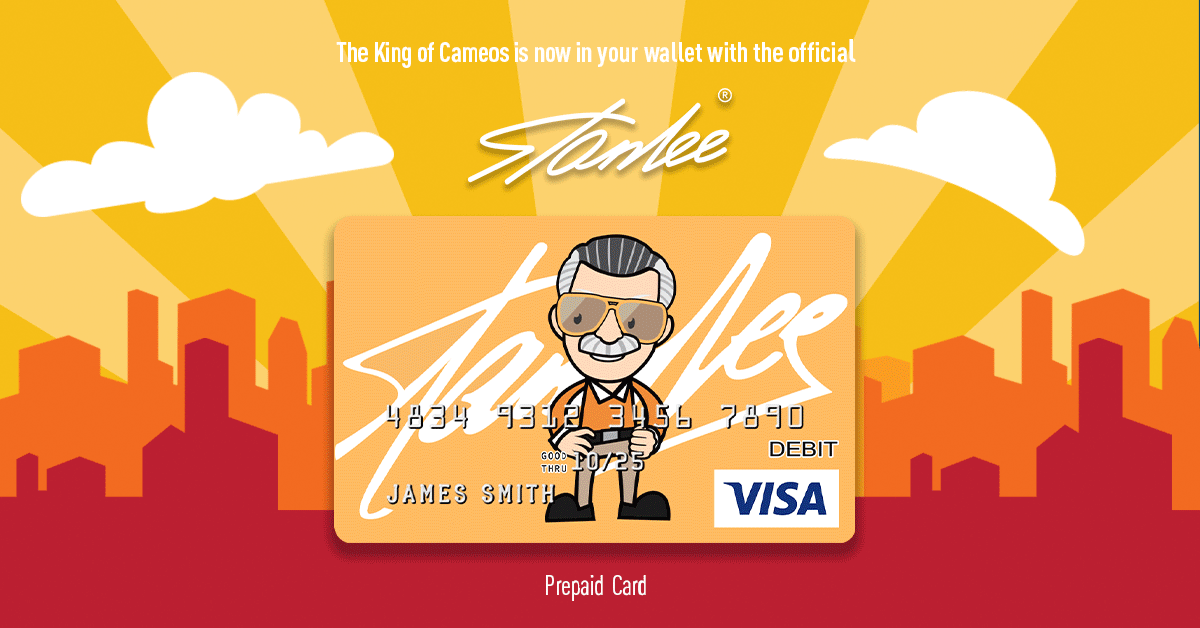 While fans may have to wait until next year for new Marvel movies, at least we're getting one TV show this year (WandaVision on Disney+) and first looks for upcoming Marvel Hulu series like Marvel's M.O.D.O.K.
Late last week, Entertainment Weekly released brand new stills from the series showcasing the classic villain M.O.D.O.K. (Mechanized Organism Designed Only for Killing), voiced by show co-creator Patton Oswalt. The type of animation employed is stop-motion, which will be familiar to fans of shows like Robot Chicken and seems to fit right in with M.O.D.O.K.'s rather farcical plot focusing on what the giant headed villain does with his down time. You know, when he's not running his company A.I.M. (Advanced Idea Mechanics) and plotting world domination.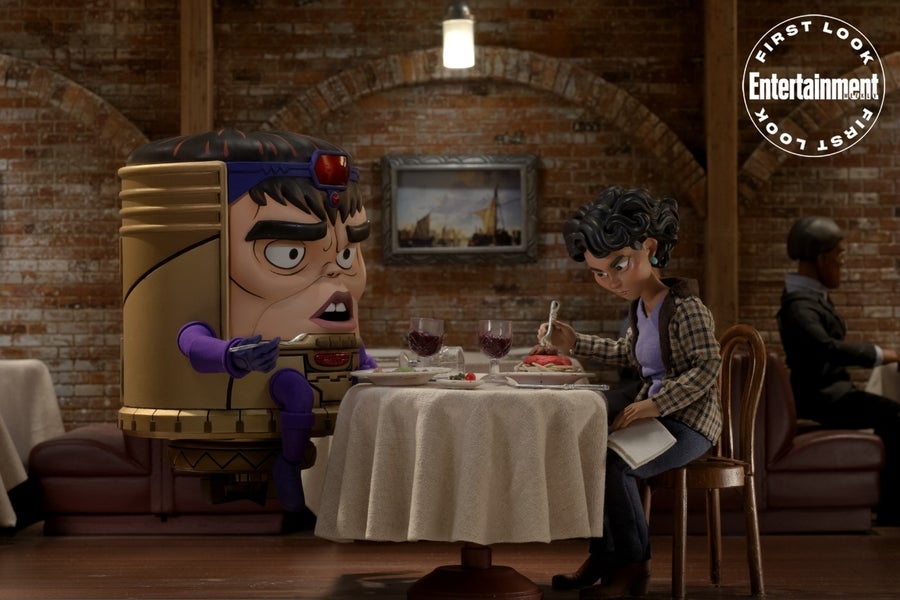 It's a perfectly normal question to ask – one that executive producer Jordan Blum discussed with Entertainment Weekly:
"We obviously love the character as this big villain who is always trying to take over the world and run his evil organization [AIM]. His design by Jack Kirby is so absurd and monstrous that we thought, where does this guy go at night? Does he go home to a house and have all these mundane things he has to do? Does he have a family we never knew about? The more we discussed, the more it just kind of made us laugh and then we tried to figure out well, what would that family be? Who would marry M.O.D.O.K and how hard would it be to be his son or to be a daughter in M.O.D.O.K.'s image?"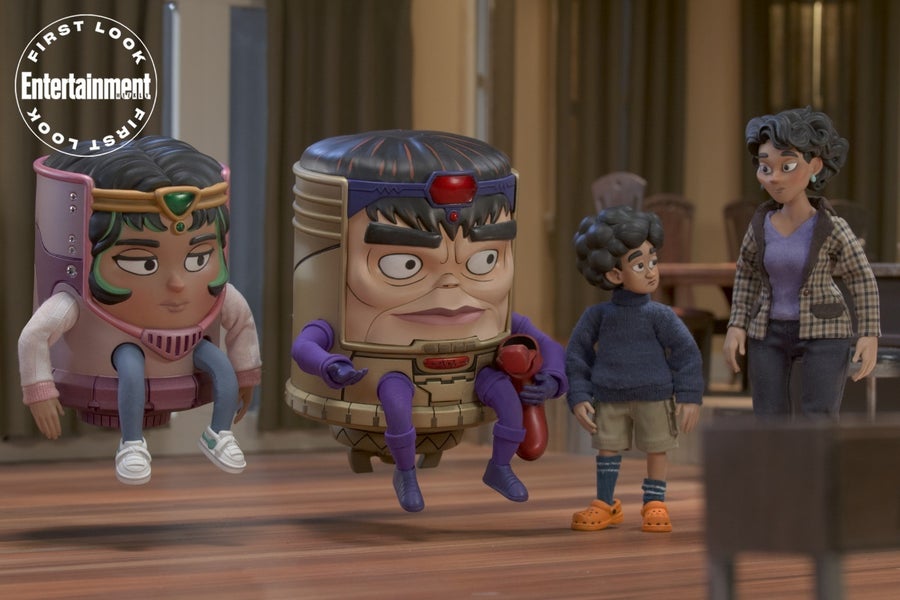 Hulu also released two clips after the images hit the internet during a panel with Oswalt, Blum and some cast members at New York Comic Con x MCM Comic Con's MetaVerse Friday night.  Check them out below around the 0:21 and 7:29 marks.
Marvel and Hulu first announced the animated M.O.D.O.K. series in February 2019 along with three other animated shows: Howard the Duck, Hit-Monkey and Tigra & Dazzler. With Marvel Television being folded into Marvel Studios in late 2019 and creative shake-ups, only two of those series, Hit-Monkey and M.O.D.O.K., are currently moving forward, though we seem to have been hearing more on the M.O.D.O.K. front lately.
The cast, revealed back in January, features Aimee Garcia as M.O.D.O.K.'s wife Jodie, Ben Schwartz as oddball son Lou, Melissa Fumero as mean girl daughter Melissa (who bears a giant headed resemblance to her father!), Beck Bennet as M.O.D.O.K.'s new adversary Austin Van Der Sleet, and more. There's no premiere date set yet for M.O.D.O.K., but with those names attached and the first look images and clips, we are more than excited for this series to hit Hulu – hopefully sooner rather than later!