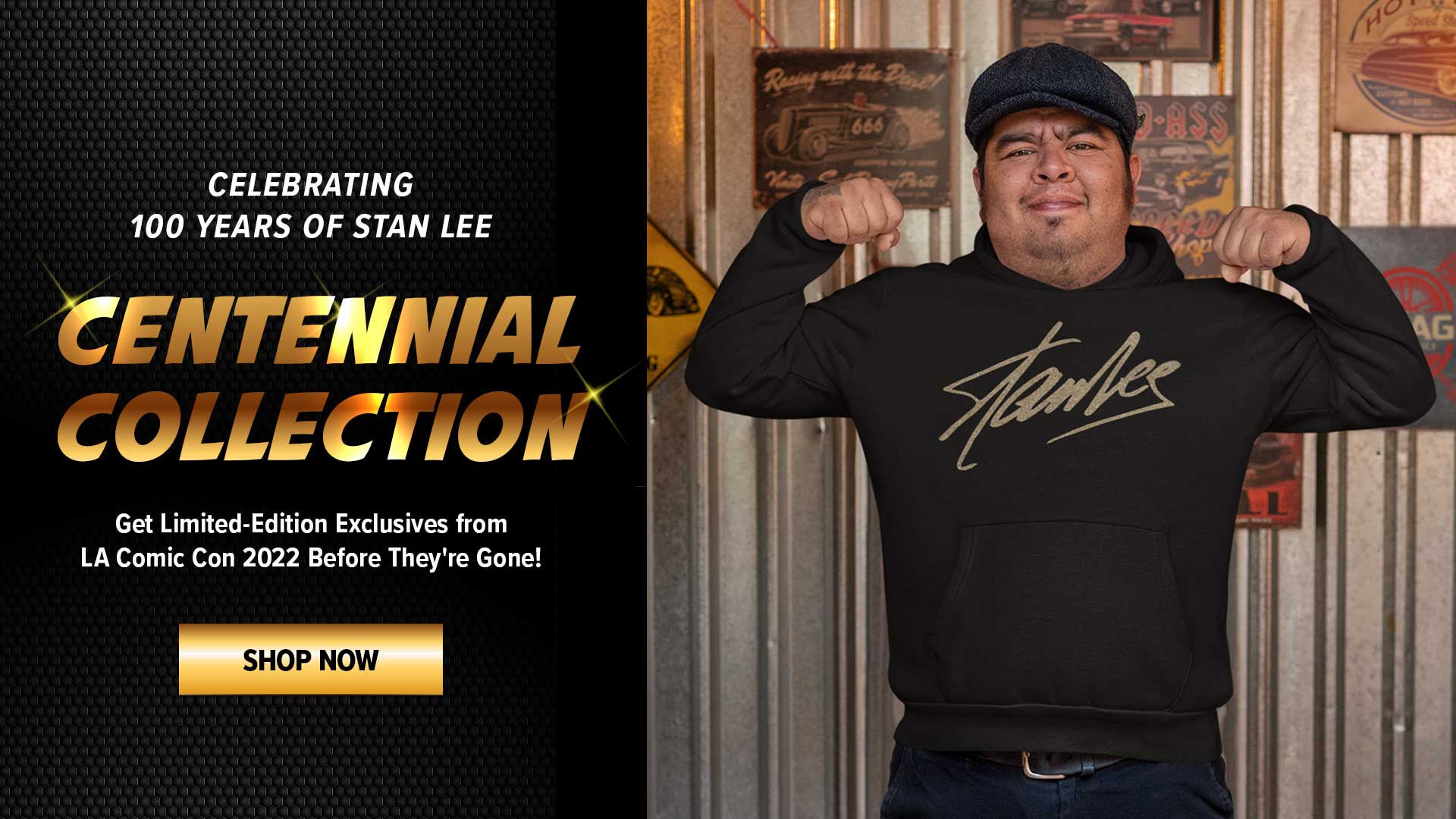 Sixty years ago, on June 5, 1962, Spider-Man first swung into the pages of Marvel Comics. He debuted in Amazing Fantasy #15, cover dated August 1962, co-created by Stan Lee and Steve Ditko. (Yes, that is Jack Kirby art gracing the cover.)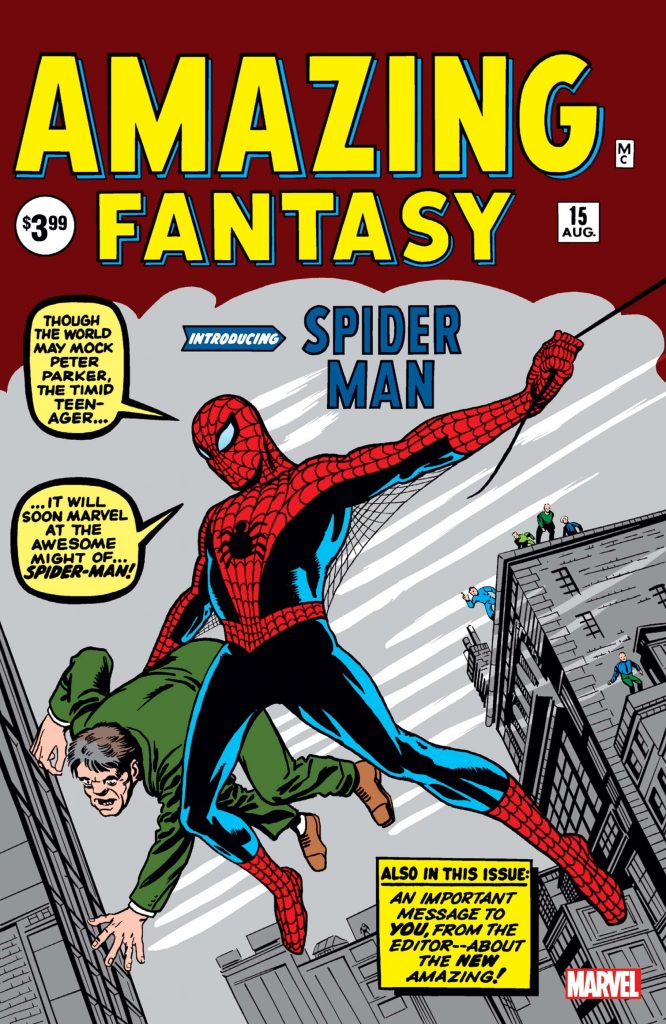 Stan wanted to craft a character who teenage readers could identify with. While comics at the time usually relegated young heroes to sidekick status, the idea for Spider-Man broke ground by placing a high schooler at the center of the story.
Between a radioactive spider bite and the death of his uncle, Peter dealt with a lot in that first issue. With the success of Amazing Fantasy #15, Spidey earned his own title, The Amazing Spider-Man, which became a best-selling series. Through it all, Peter faced problems young readers related to – romantic tribulations, self-confidence, school, and everything in between – as he grew up in the comics.
Since then, Spider-Man has evolved into a cultural icon. Not only has Spidey made the jump from comics to TV, movies, and games – he's also basically everywhere you look! T-shirts, action figures, backpacks, paper plates, watches, even diapers and fishing equipment, you name it – Spidey is ubiquitous.
In honor of the web head's 60th anniversary, here are six unique Stan Lee-related Spidey memories from our archives.
The Spider-Man Rock Album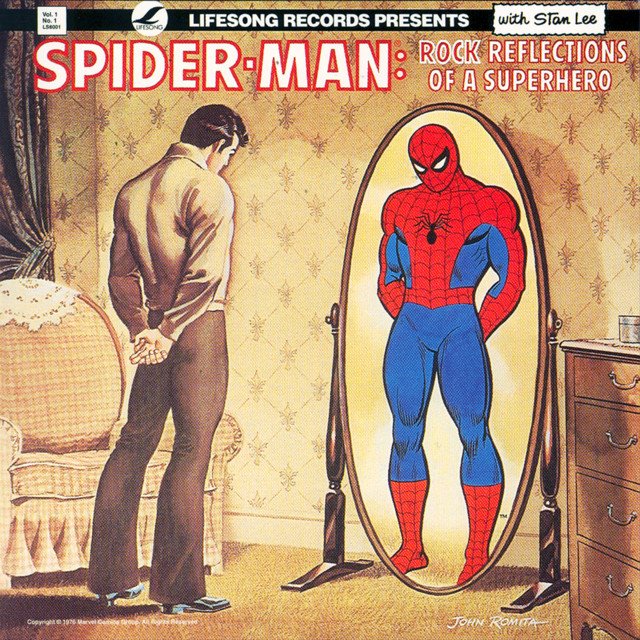 In 1975, Spider-Man: Rock Reflections of a Superhero debuted. This rock opera featured narration by Stan and songs titled "Square Boy," "No One's Got a Crush on Peter," "Dr. Octopus (Parts 1 and 2)," and more.
Stan Officiates Spider-Man's Wedding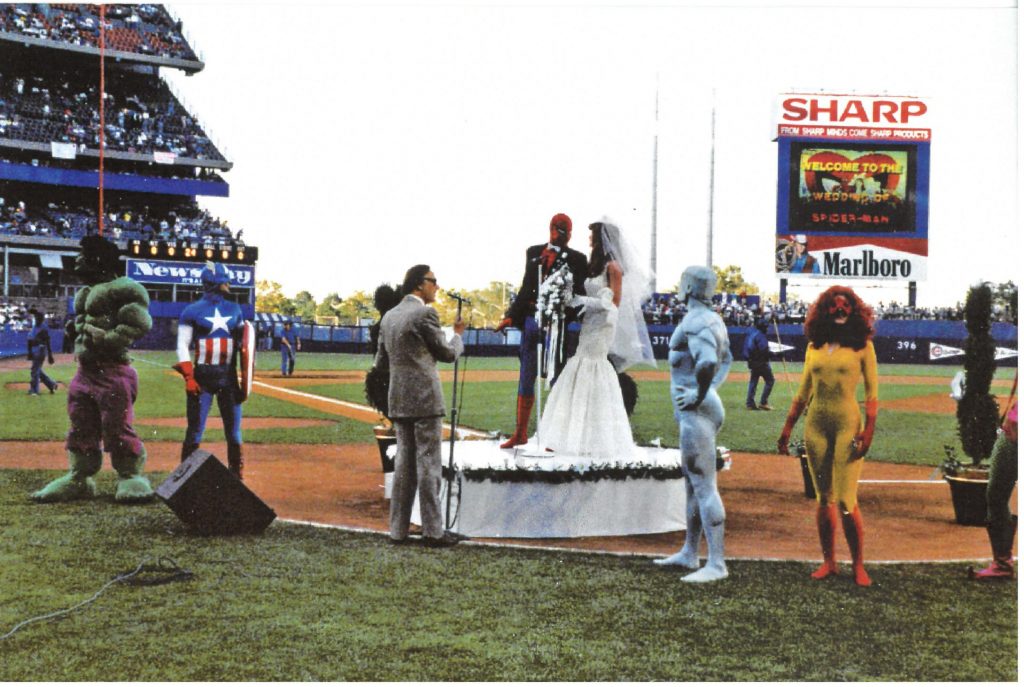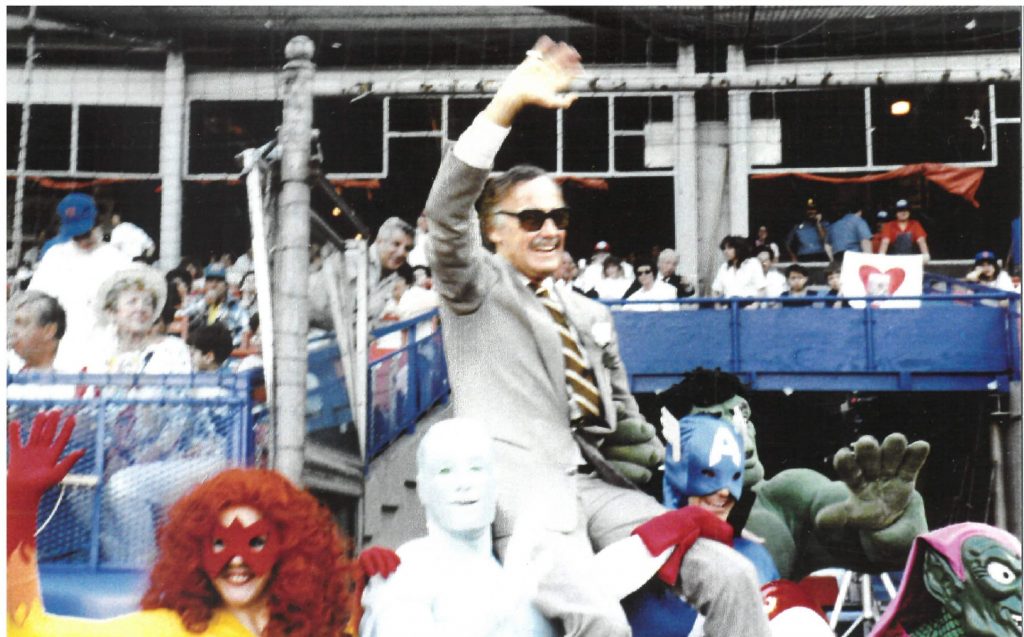 To coincide with Peter and MJ's wedding in the comics, a live wedding ceremony for the two took place at Shea Stadium on June 5, 1987. (Yes, the 25th anniversary of the release of Amazing Fantasy #15!) And who better to be the officiant than Stan The Man? Read more about this unique event HERE.
"Wear What a Super-Hero Wears!"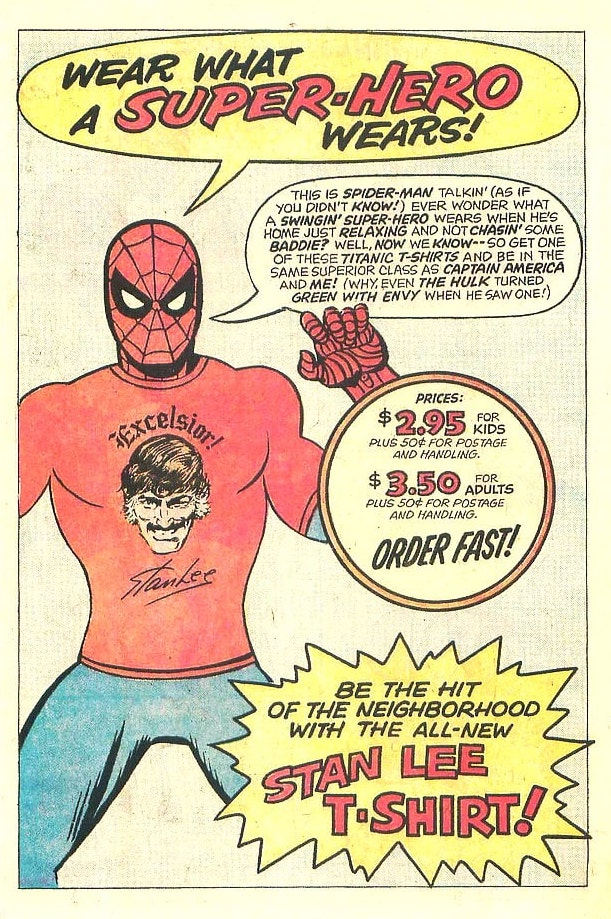 You've probably seen plenty of Spidey and Stan apparel. But this is the first time we saw Spider-Man donning a Stan shirt! This ad appears to be from the late 1970s or early 1980s. Do any of these tees still exist? If so, we'd love to find one!
"The Amazing Spider-Man" Newspaper Strip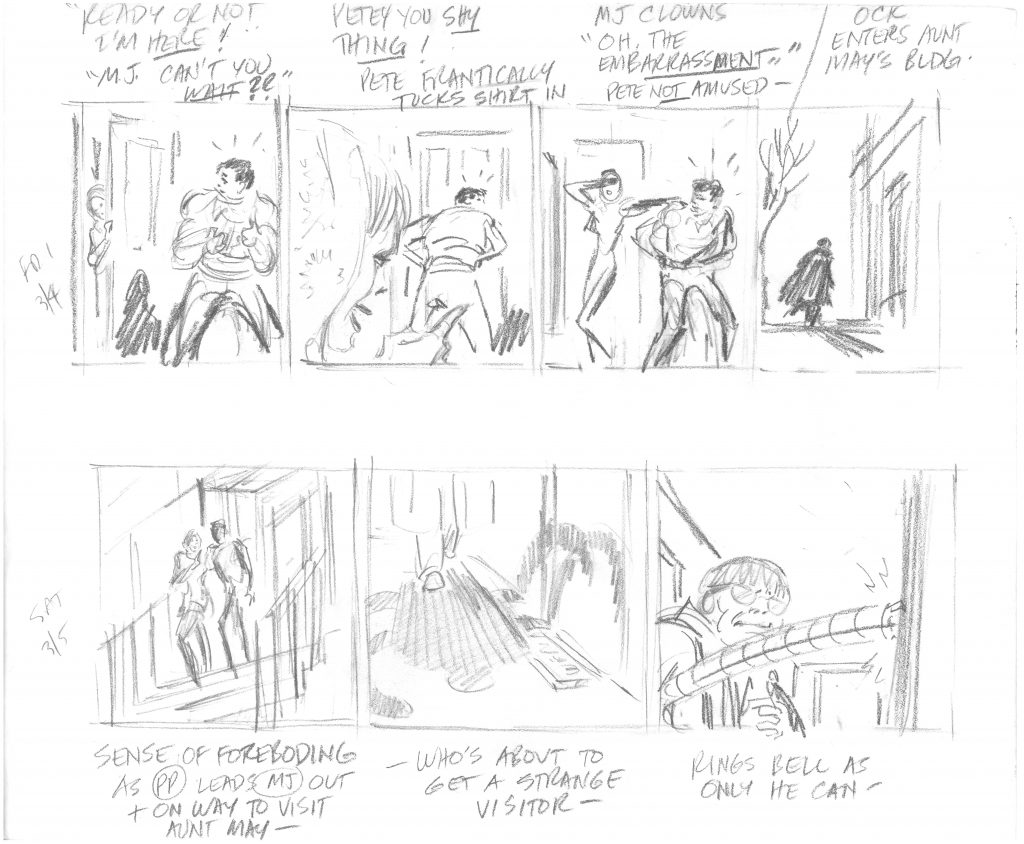 You know about the Spider-Man movies, animated Spidey TV shows, video games and even the Broadway show, right? But did you know Spider-Man had his own newspaper series? He did! Stan and artist John Romita started the strip in 1977. It ran through 2019 with a number of artists contributing their talents over the years, including Stan's brother Larry Lieber! Read more about the strip HERE!
Stan Draws Spidey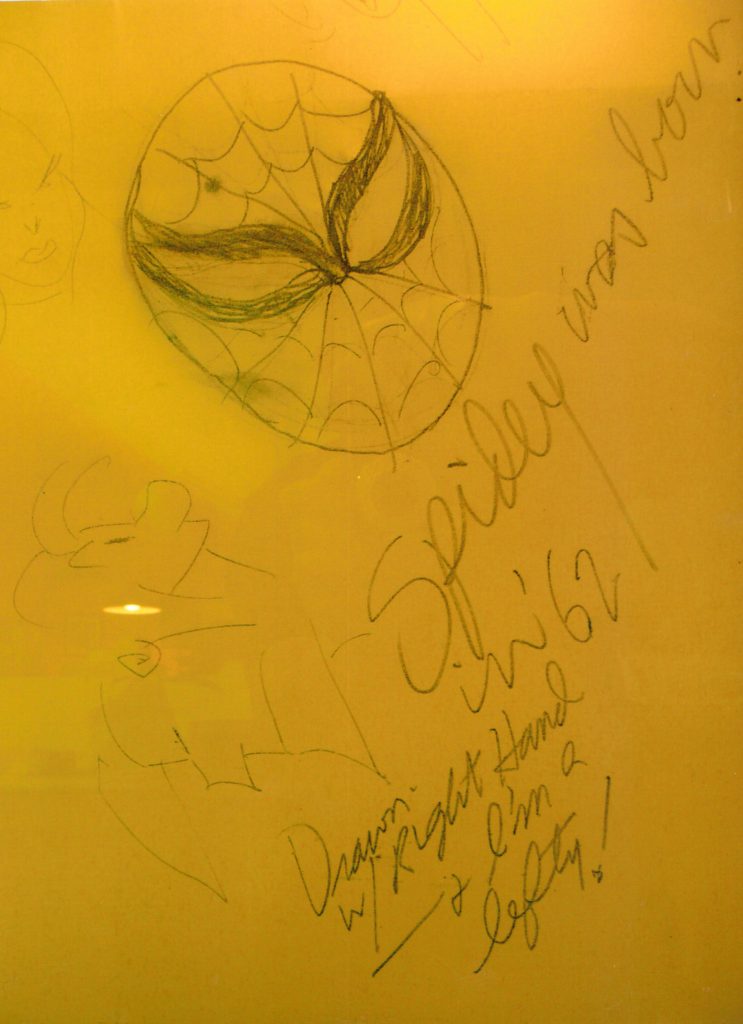 Speaking of artists… Many people asked Stan if he drew, and while he doodled every so often, he left the real drawing up to the professionals! He was known to sketch the occasional web head, usually in stick figure form, though. This one, as he notes, was extra special, because he illustrated it with his non-dominant right hand!
Stan and Spidey Take the Stage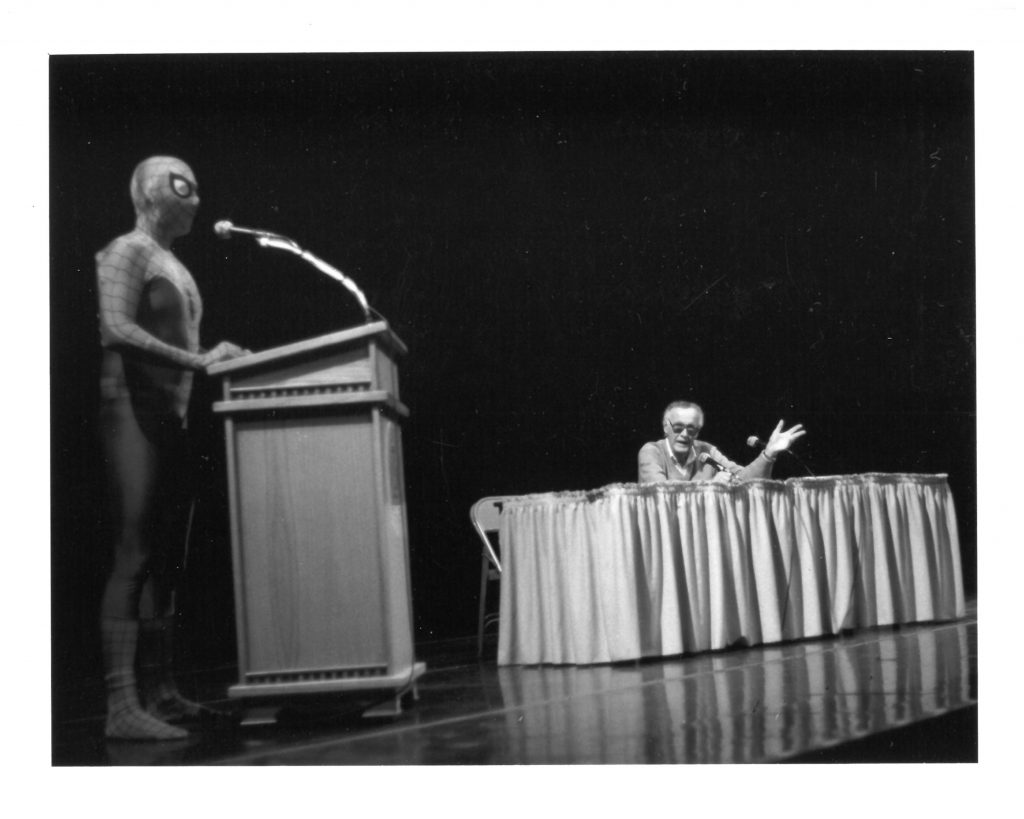 The American Heritage Center at the University of Wyoming holds Stan's archive, the Stan Lee Papers. Several years ago, Stan made the trip north to Laramie, which is where he took the stage with Spidey! Other than the fact that this photo comes from the American Heritage Center, we don't know much about the circumstances here, but it's a great picture! We wonder what they discussed…