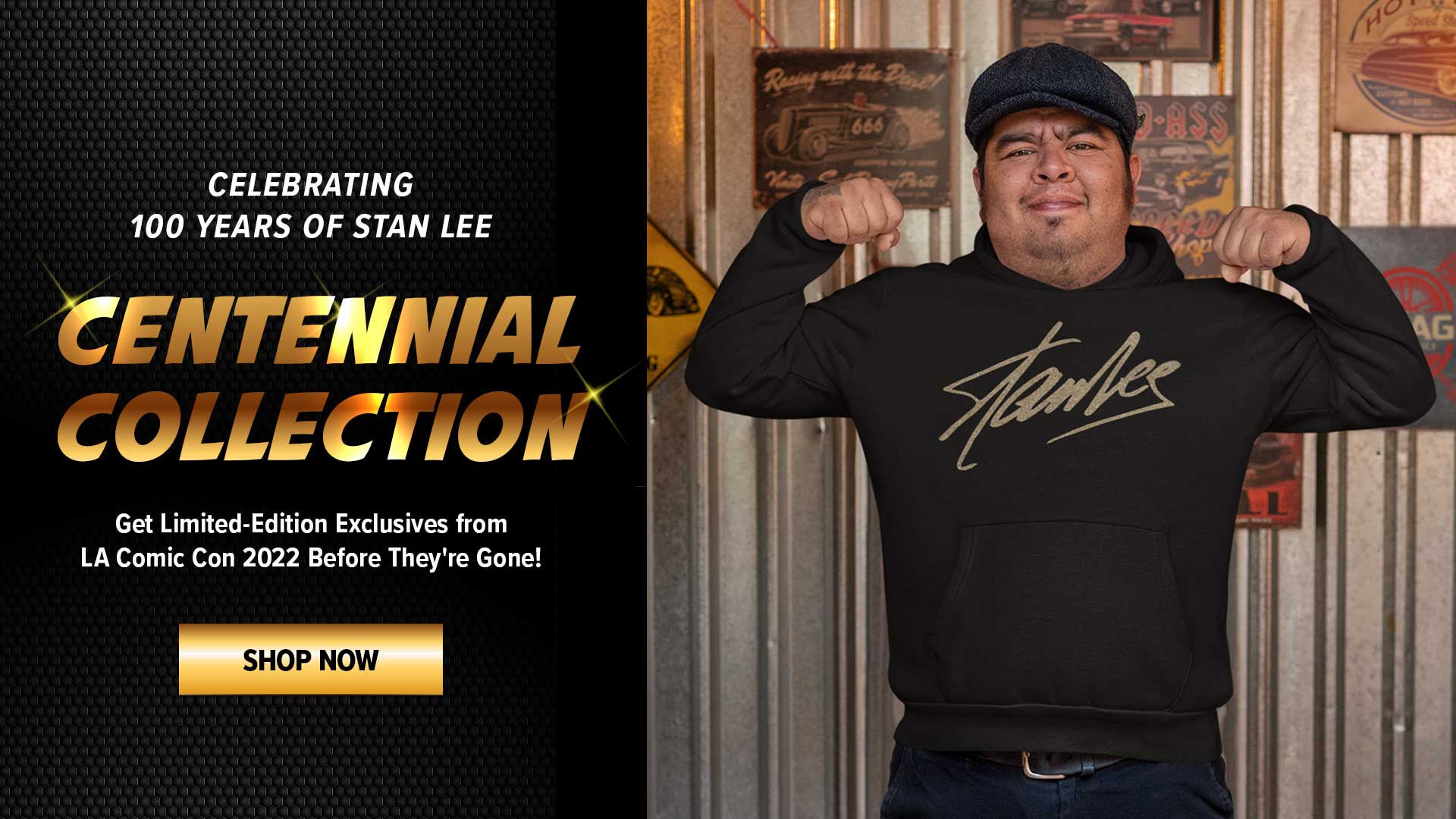 Artist Iraj Paran was hired by Bill Hanna in 1967 – you may recognize the latter's last name from the world-renowned animation studio Hanna-Barbera. (Fun fact: Paran designed the signature Hanna-Barbera logo!)
After starting his career in the studio's background department, Paran was promoted to art director. As such, he designed title cards and created graphics for shows including Scooby-Doo, The Pebbles and Bamm-Bamm Show, Jabberjaw, Super Friends, Smurfs, The Jetsons, Dexter's Laboratory, and many more. Talk about an impressive resume! Paran worked at Hanna-Barbera for over 30 years, and in 1994 he won an Emmy for Outstanding Achievement in Graphic and Title Design for The Addams Family animated series.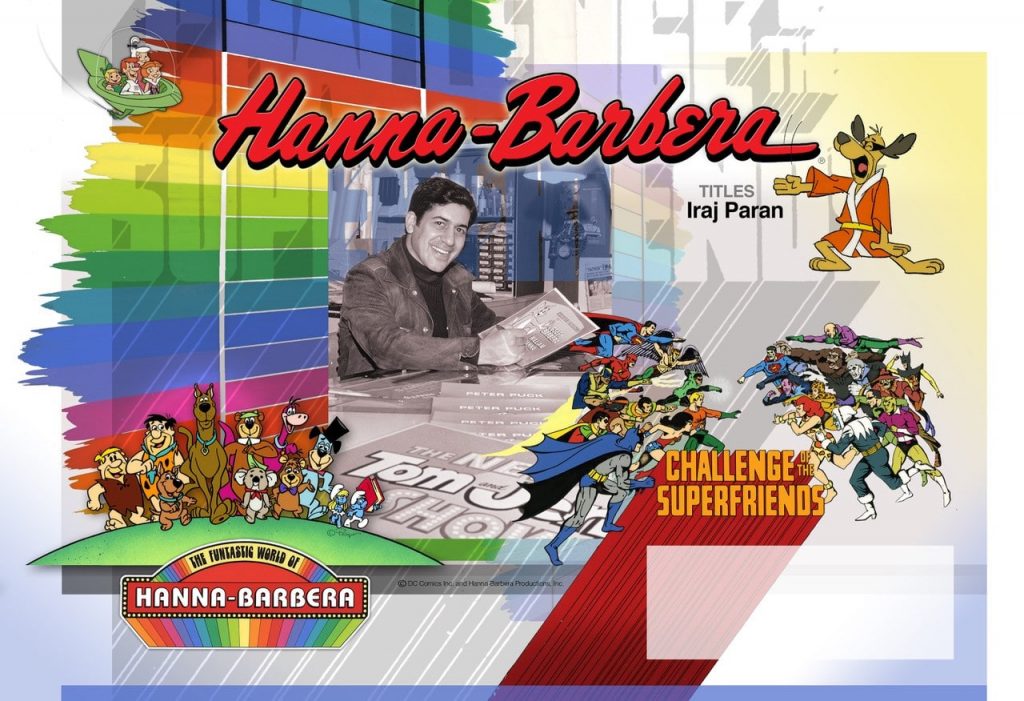 TheRealStanLee.com had the opportunity to speak with Paran, the current art director for Andy Heyward Animation Art, where he supervises the production of hand-crafted signed and certified lithographs and cels from a variety of animated shows. Yes, this includes the collection for Stan Lee's Cosmic Crusaders, featuring limited edition cels and lithographs starring Stan The Man, which you can browse and buy HERE.
"I was fortunate to have worked with an amazing team of talented artists, and together we created artwork for thousands of merchandising products sold in the retail stores," Paran said of his luminous career. We talked to the legendary artist about working with Stan Lee, the process behind cel creation, what animated world he'd want to live in, and more! (Speaking of cels, Paran was the one who started the cel art division at Hanna-Barbera to produce limited edition cel setups, so he certainly knows a thing or two about both the animation and collector space!)
The below interview has been slightly edited for length and clarity.
TheRealStanLee.com: What's your favorite memory of Stan Lee?
Iraj Paran: In 1977, I attended an executive meeting with the Marvel Group and Stan Lee to discuss our proposal for producing comic books depicting Hanna-Barbera characters. I remember his distinct voice and his friendly approach to our suggestions. As a result, with the help of some of our Hanna-Barbera talented writers and artists, we launched that successful project and produced a series of comic books published by Marvel Comics Group.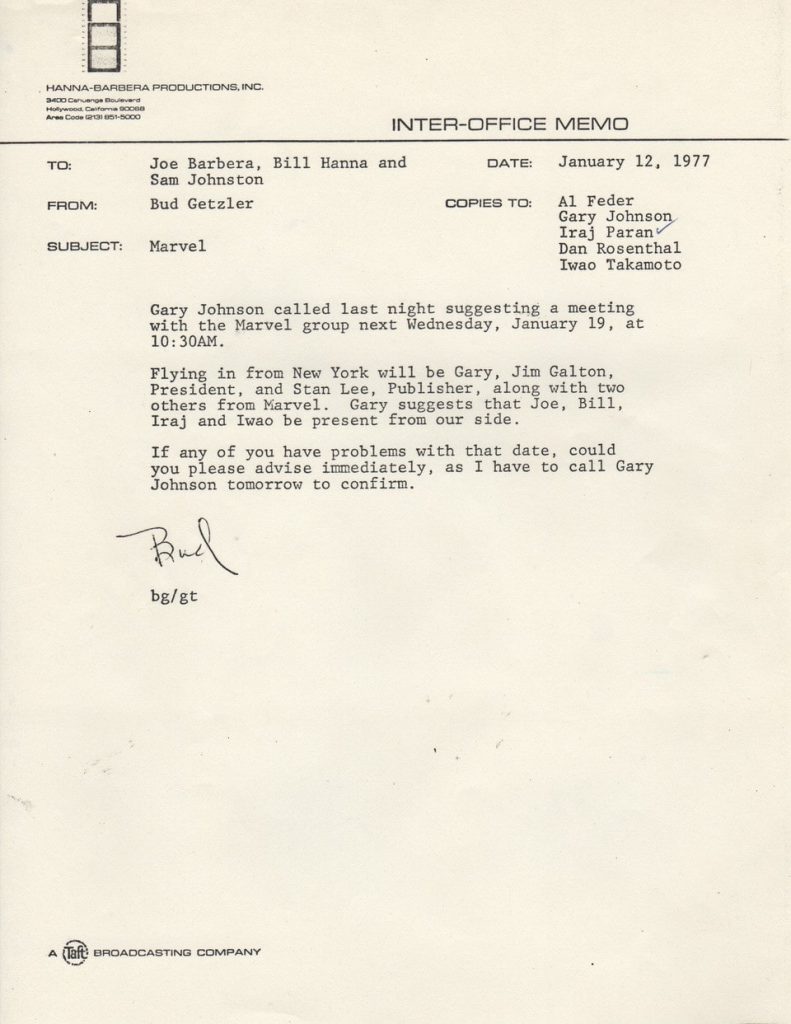 TRSL: What's one surprising thing about working in animation that most people outside the industry wouldn't know?
IP: People are surprised when we explain how many individual artists and technicians were diligently involved in making a 30-minute animation show. For them, it is hard to believe that it took 24 individual drawings to make each second of animation.
TRSL: How has the animation process, especially regarding cels, changed in the past few years with the rise of digitization?
IP: Traditional animation required a large group of artists and technicians to collaborate creating a time consuming 2-D animation art. Everything was done by hand. With digitalization, the artists can create the drawing, painting and background illustration all in the computer. Perhaps it is less time consuming and less artists are involved. 
TRSL: Can you tell us how long it takes to create a hand painted cel?
IP: It depends on the image and the number of characters depicted on each cel setup. More characters require more time spent on making each hand painted cel and its background.
Here's how it was done:
First, there was a concept for the look of the each cel setup.
Then, a rough pencil drawing was done as a layout for creating the character cel and separately, the pencil layout for the background.
The clean-up artist made the layout drawings more distinct with enhanced black linear master line, making it ready for the cel.
The master line art was then silk-screened and transferred to a clear acetate called animation cel.
Those cels were then hand painted by a group of artists who were given the established color mark-up for each character. 
The background artist then illustrated and hand painted the background, and the cel setup was complete.
TRSL: In your opinion, what makes animation lithos and cels unique collectibles?
IP: The Limited Edition cel setups are created strictly as pieces of art. They are signed and numbered to their limited quantity. The first cel of an edition is the most valuable, and they increase in value when the edition is sold out. Today, production of Limited Edition hand painted animation cels is unfortunately vanishing as the paints for those specific cartoon characters are not readily available. The cels are hard to find, and there are only a handful of artists who are familiar with this art form and capable of producing those hand painted cels and the backgrounds. 
The Limited Edition cel setups come with their certificate and/or seal of Authenticity, which are favorites among the serious collectors.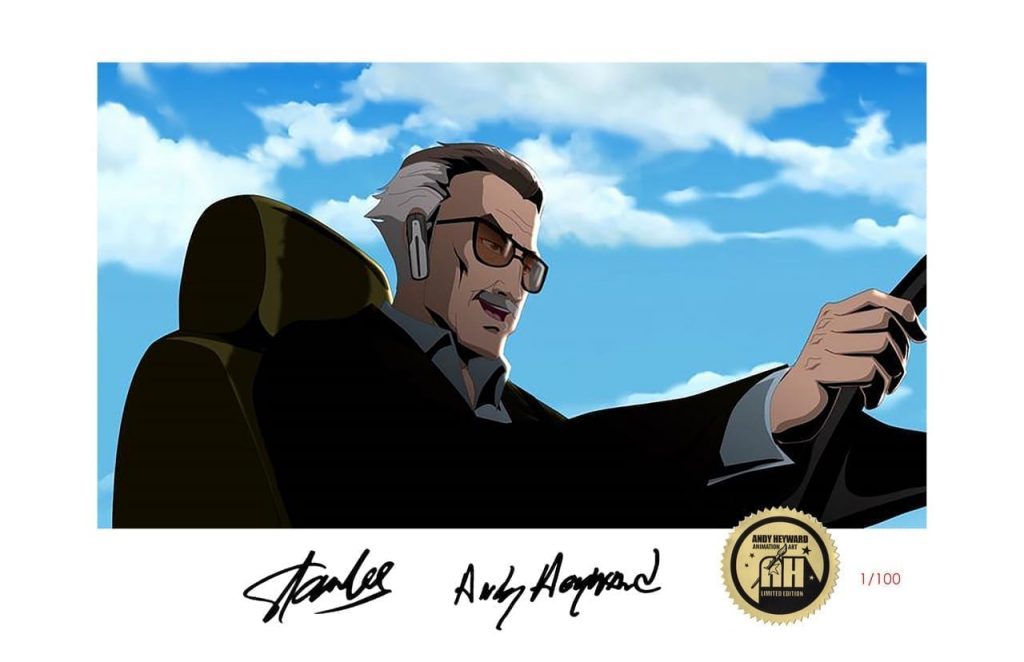 The Limited Edition lithos depicting favorite characters of specific shows have their own merit. They are also signed, numbered to their limited quantity, and have the Certificate of Authenticity and the seal. They are unique, easier to produce and cost effective, attracting a larger group of collectors.
TRSL: If you could pick one classic animated show that you worked on to live inside, which would it be?
IP: I would want to live in the pre-historic town of Bedrock with the Flintstones and the Rubbles as my neighbors, and drive in my Paranmobile to work at a studio in Hollyrock. I would hang out with Stoney Curtis and Ann Margrock and order food from RocDonald's. I would read the Daily Slab and The Bedrock News, watch Rockzilla and the Jetsons on my Stoney TV.
TRSL: What's one show you worked on that you'd bring back today – animation style and all?
IP: I'd like to bring all of them back as I love them all! 
Probably, the one show would be The Pebbles and Bamm-Bamm Show, because it was one of the early shows I worked on and did the title design.
For the super hero fans, I'd bring back Super Friends or Jonny Quest. For cartoon classic lovers, I'd bring Magilla Gorilla or Yogi Bear back. Laff-A-Lympics was fun because the series included many of the Hanna-Barbera characters divided in three teams: Yogi Yahooeys, Scooby-Doobies and the Really Rottens. All fun action and adventures and whimsical story writing!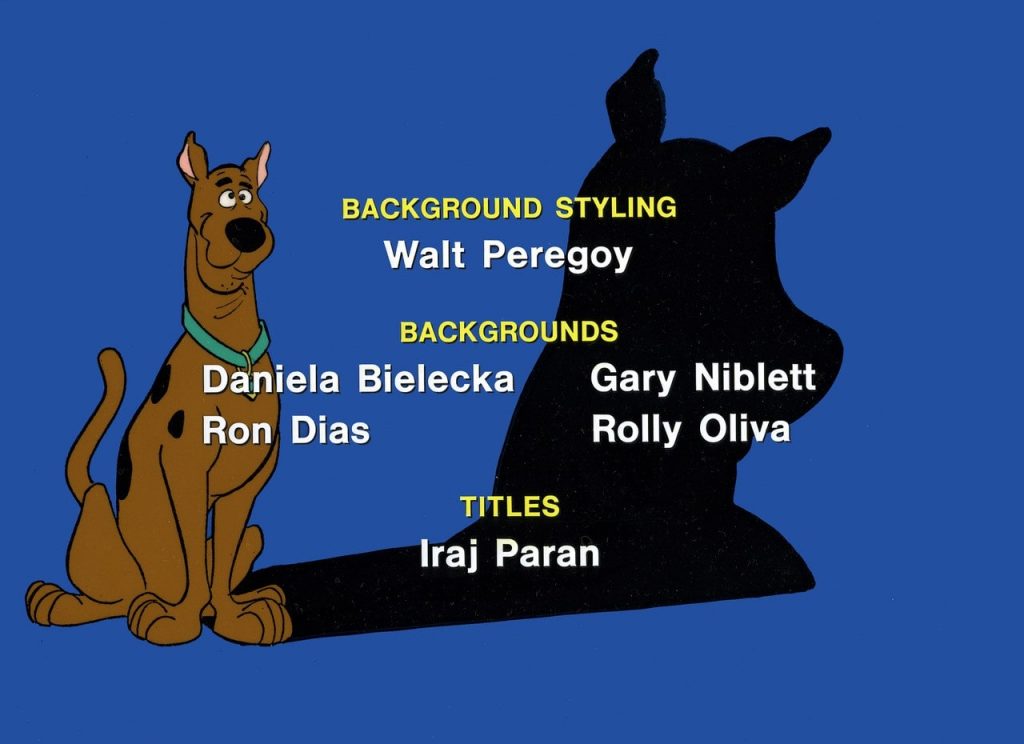 Thank you to Iraj Paran for sharing his stories, photos, and knowledge with us!
To get your own limited edition lithograph or hand painted cel from Stan Lee's Cosmic Crusaders – complete with a signed Certificate of Authenticity by Andy Heyward, official embossed gold seal and more! – click HERE.