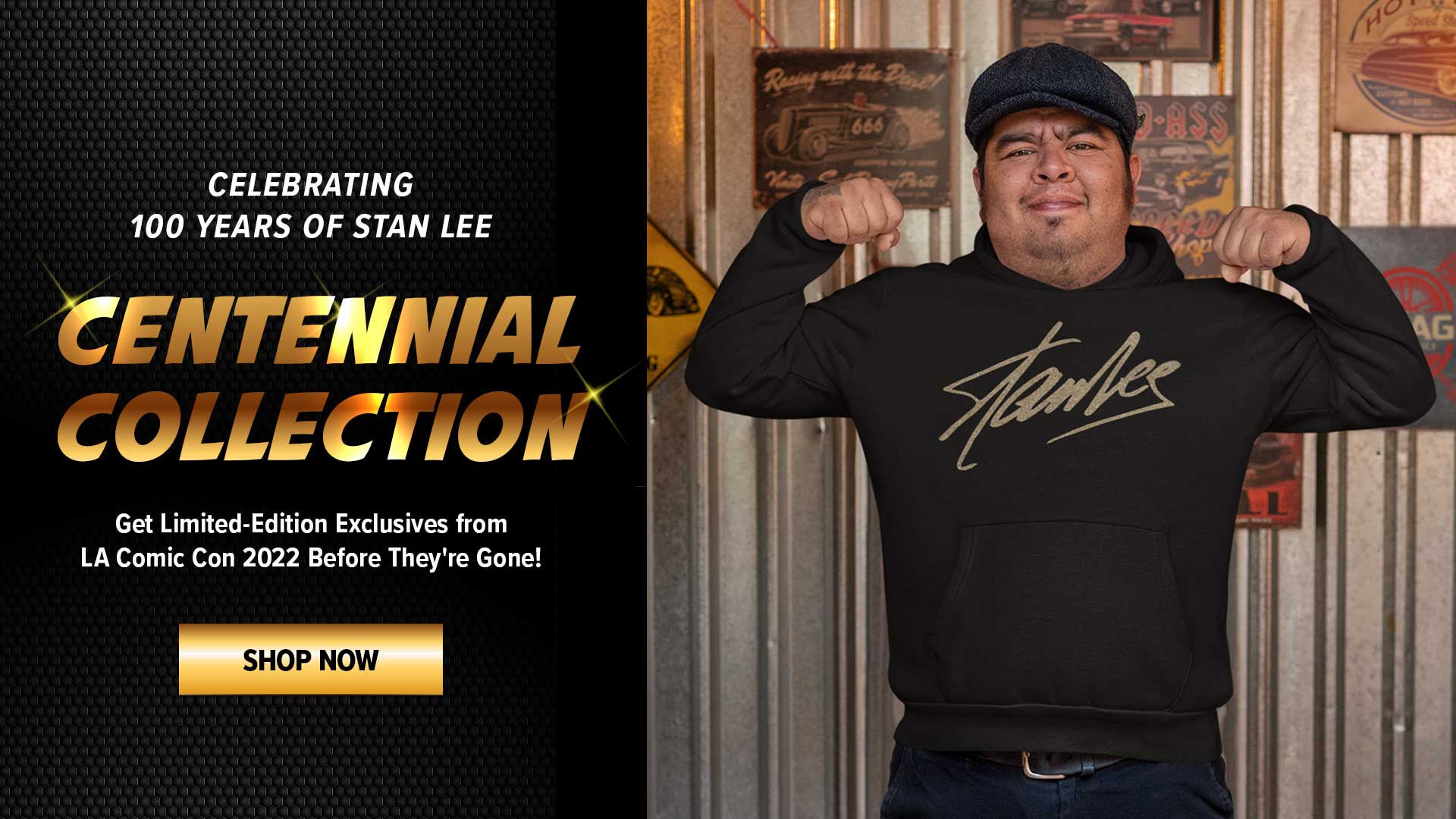 "Remember when I created characters like The Fantastic Four and The X-Men? We were fascinated by science and awed by the mysteries of the great beyond. Today, we consider a nearer, deeper unknown: one inside ourselves." – Stan Lee's foreword for Alliances: A Trick of Light, the first tale in the Alliances universe
Fast forward a few years, and Orphans, the third Alliances story, is out now!
Stan Lee co-created Alliances with writers Luke Lieberman and Ryan Silbert several years ago. He also collaborated on the Orphans prologue with them, something they've kept quiet about until they found the right vehicle for such a special story. (Fun fact: The prologue's title, Traitor's Revenge, is a callback to Stan's comicbook debut.) Art duties for Orphans were shared, too: Bill Sienkiewicz illustrated the prologue, and Szymon Kudranski crafted the rest of the art.
Want to check it out? You can pick up a digital copy of Alliances: Orphans HERE or buy one from your local comic book shop.
So, what was it like working with Stan on a graphic novel that pays homage to his early work and curiosity in all things science? What, if any, Bullpen nickname did he give Luke and Ryan? What superpower would they want to have? The Orphans co-writers answered these questions and more – read on!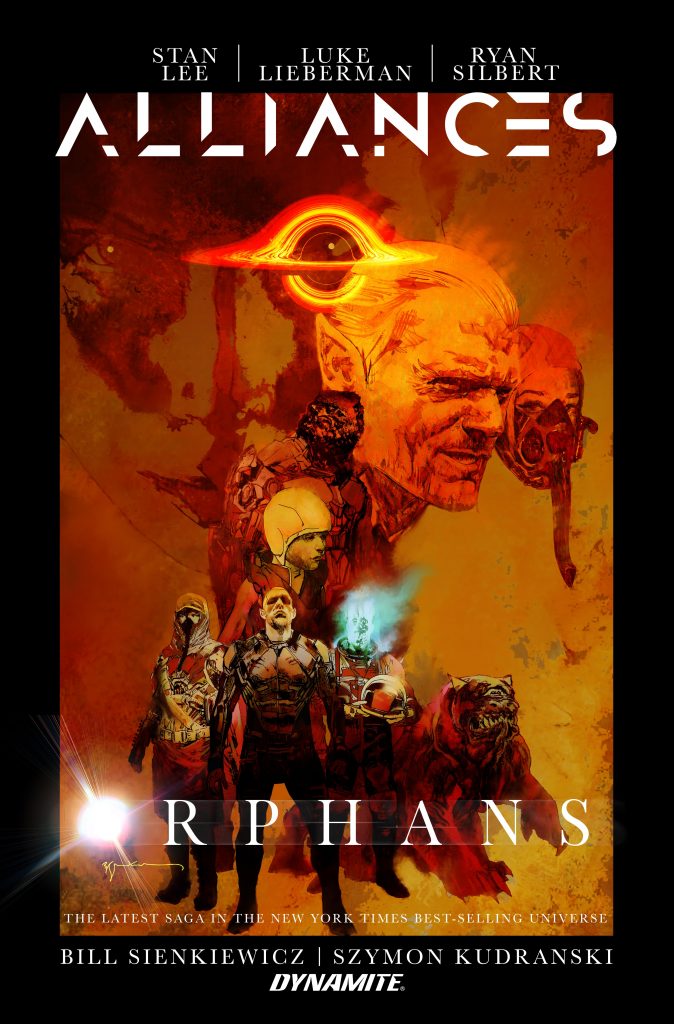 Tell us about Alliances: Orphans.
Luke Lieberman and Ryan Silbert: Orphans blasts the Alliances universe into space! William Ackerson, the lone human in this tale, finds himself hijacked by the Orphans, a rag-tag group of alien species, each the last of their kind. Oh, and of course, the fate of the galaxy hangs in the balance.
What one thing stood out to you most about your first meeting with Stan?
LL: The first time I met Stan was 22 years ago. I was a film student at NYU and Stan sat for an interview for my student documentary project. That night, he took me to the X-Men premiere on Ellis Island. And the rest is history.
RS: This sentiment has been echoed by many, but it's worth mentioning again. When you first met Stan, you were in awe as a fan yourself. But then, when you started working with him, you realized that he was the ultimate fan of literature, films, music, books, radio plays – you name the cultural touchstone and it likely influenced him. He was so generous in sharing his fandom of culture that it created this kind of creative bond…something I think his readers experienced in his Soapboxes and something Luke and I were fortunate enough to experience as collaborators.
In your opinion, what's the most unique part about the Alliances series?
LL and RS: Stan began the series with a question – What is more real: the world we are born into, or the one we create for ourselves? The series examines the dynamic between us and our increasingly digital environment. In Orphans, an interstellar inventor is so blinded by his quest to innovate and create that he does not see the dangers of the creations themselves. Like so many Stan yarns, this character is used to explore struggles that we grapple with in our own world.
What was your favorite moment working with Stan on the creation of the Alliances universe?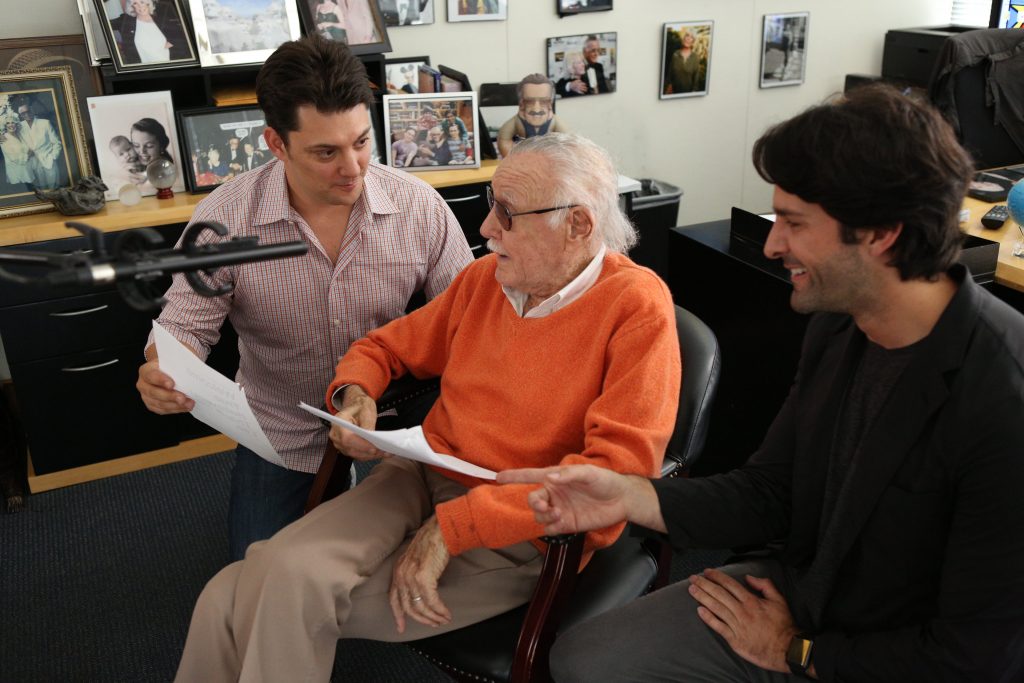 LL and RS: Coming up with the prologue to Orphans. It was basically the inception of the entire concept of Alliances – an inventor enslaved, forced to make weapons for his captors, working on one in secret to gain his freedom and enact his revenge. We had no idea what Alliances would become, and Stan was happy just to create and world build with us; it was about the journey and the joy of creating without any limits of deadlines or marketplace concerns.
What was Stan's best note on the project?
LL and RS: At one point in front of Stan, we riffed on a very long, poetic (and frankly, meandering) reason the Inventor created Nia, an artificial intelligence that was used to free the galaxy of the Hive's control. After about ten minutes of listening, Stan said: "What if he just wants revenge because of his guilt over the loss of his daughter?" We just sat there and said…YES!! That!!
Also, at one point we had all sorts of fun alien names for The Inventor (The Great and Mighty Garbalex, anyone?). Stan stopped us and said, "Let's just call him The Inventor." He could make a seemingly simple idea fresh and dynamic.
Tell us one thing about Alliances: Orphans that will truly surprise readers.
LL and RS: I think readers are going to be excited to revisit a type of story that pulls from the very early Timely/Marvel days. We're paying homage to Stan's early work in Journey into Mystery and Tales of Suspense – sci-fi serials with a strong moral message. This is fun and bombastic, and the Orphans are unlike any characters that occupy the Alliances universe so far!
If you could only share one piece of advice Stan gave you with an aspiring writer, what would it be?
LL and RS: Focus on the characters. They are the heart of the story, not the spectacle. If an audience is invested in a character and root for them, they will follow that character into any strange and wonderful world you dream up. If the character is not compelling, then all the bells and whistles in the world won't matter.
Congrats! You now have a superpower. What is it and how did you get it?
RS: Ah!!! Powers!?! I'm like many of Stan's characters. I would try and figure out how to get rid of the powers as soon as possible and return to my ol' routine. I'm more Ben Grimm than Spider-Man! On the positive side, once I have the powers I probably get to hang with scientists who can use their skills and meta-ray devices to fix me up – and hanging with scientists is a big perk of getting superpowers. That said, to answer your question: Dog Telepathy. I own an Aussie. I want (need!) to know what he's trying to tell me when he decides to pull the soles out of my sneakers every day.
LL: If I could put time in a bottle, the first thing that I'd like to do… well, there are so many things I would do if I could play with time itself, to stretch a good moment into a lifetime or freeze everything before a bad event can happen and change the course of events. Of course, I'd get these powers by getting bitten by a radioactive watch! Or maybe a gamma explosion while experimenting on a time machine, or I'm flying into space with my family and we all get hit with cosmic rays…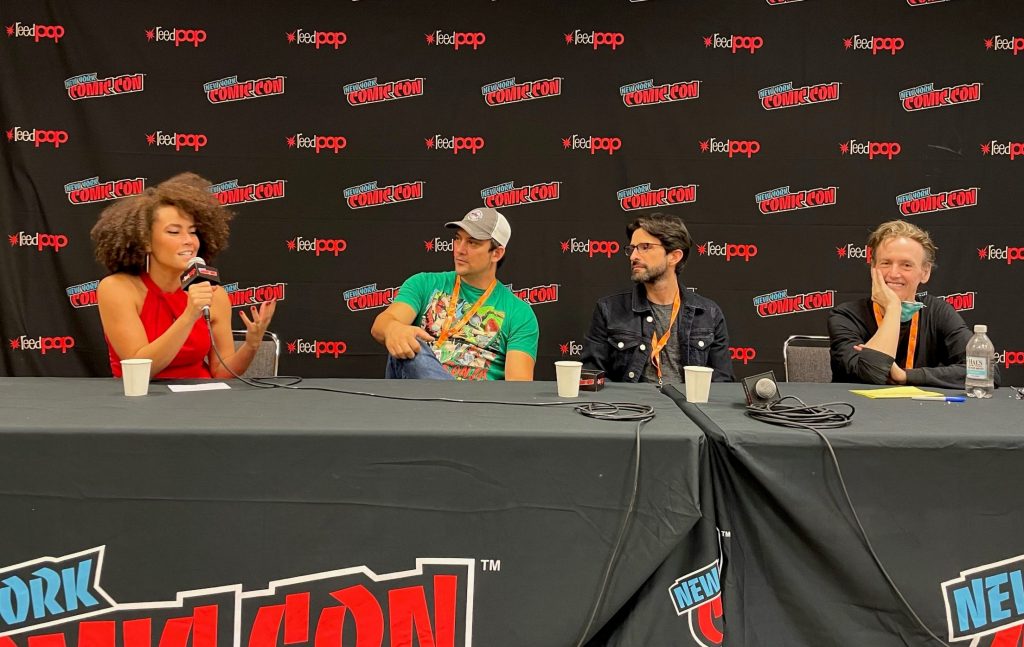 Did Stan ever give you a Bullpen nickname? If so, tell us! If not, what name do you think he would have given you?
LL: He called me Lionhearted Luke. That one I'm keeping.
RS: Can't say that he ever gave me a nickname.  A few days after Luke invited me to start working with him and Stan on this project, I saw Stan at an event. I was a little shy to approach him alone. He said to me, "I know you! You are Luke's and my newest collaborator! Don't be so shy!" So, I'd hope he'd call me Silent but Deadly Silbert.
Thank you to Luke and Ryan for chatting with us! Remember to pick up your digital copy of Orphans HERE or support your local comic shop and buy your physical copy there!