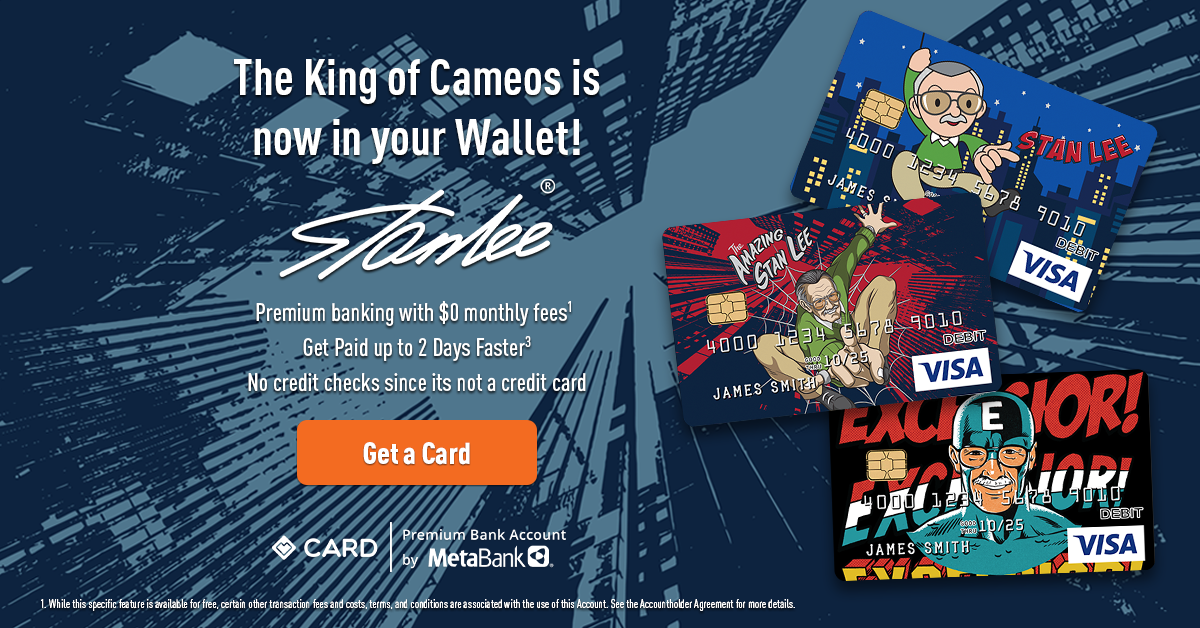 In 2018, we were treated to a Jeff Goldblum cameo in Jurassic World: Fallen Kingdom. Many of us were happy to get any amount of Goldblum in our lives, but others wanted more. Now it looks like we'll be receiving just that, and The Goldblum will be bringing a few old friends along for the ride.
Jurassic World (2015) recently screened at Arclight Cinemas in Hollywood this past Tuesday night where writer/director Colin Trevorrow revealed to the audience in his Q&A that the untitled Jurassic World 3 would see the return of original Jurassic Park actors Laura Dern as Dr. Ellie Satler, Sam Neil as Dr. Allen Grant, and of course Jeff Goldblum as himself… errr chaos mathematician Dr. Ian Malcolm. The returning players will be joined by the current stars of the Jurassic World franchise, Chris Pratt and Bryce Dallas Howard.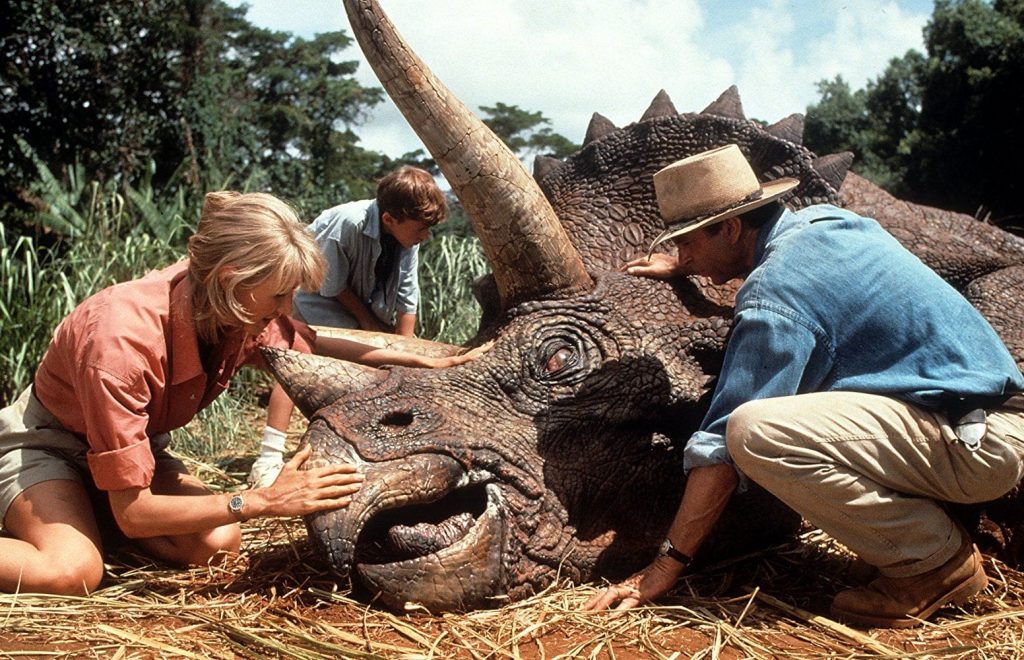 Although Goldblum was the star of Jurassic Park: The Lost World (1997) and returned for a small part in last year's Fallen Kingdom, this marks the first time either Laura Dern or Sam Neil have revisited the land of dinosaurs since 2001's Jurassic Park III. Laura Dern has been enjoying a bit of a career resurgence with Twin Peaks: The Return (2017), her Emmy-winning role in Big Little Lies (2017-2019) and of course her high-profile performance in Star Wars: The Last Jedi (2017). Sam Neil and Jeff Goldblum also just shared the screen in Marvel Studio's Thor: Ragnarok (2017) where Goldblum played the Grandmaster and Neil was Actor Odin in Loki's play. This is the first time all three will be united on screen since 1993's iconic Jurassic Park.
Colin Trevorrow will be returning to co-write Jurassic World 3 with Emily Carmichael (Pacific Rim Uprising) and he'll also direct after taking a break from the franchise during Fallen Kingdom, which was helmed by J.A. Bayona. Steven Spielberg will serve as Executive Producer.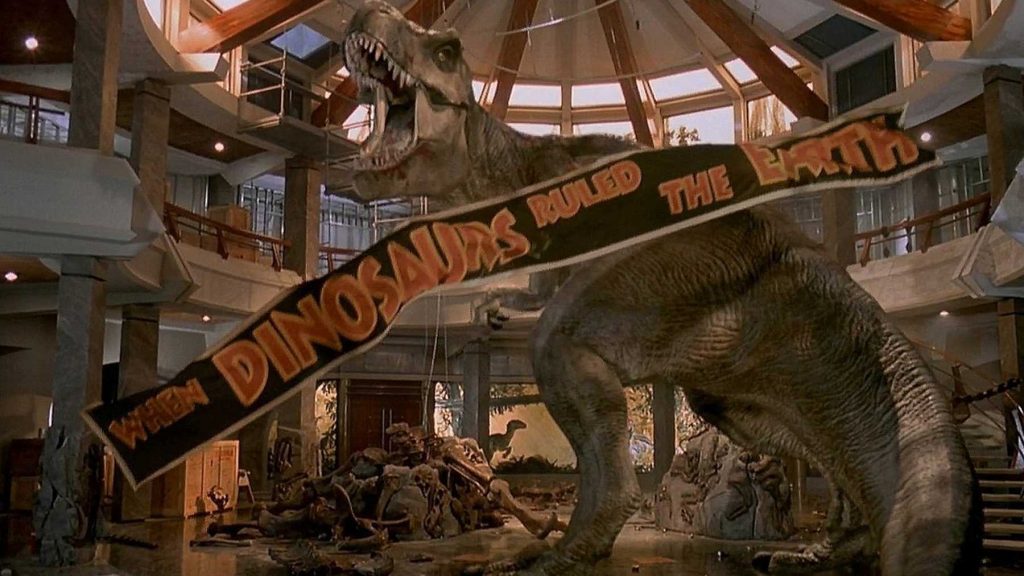 We don't yet know any plot details about Jurassic World 3, but one could assume that Satler, Grant, and Malcolm's experience with deadly dinos could come in handy after a horde of them were released into the wilds of North America at the end of Fallen Kingdom. We'll just have to wait until Jurassic World 3 hits theaters on June 11, 2021 to find out.