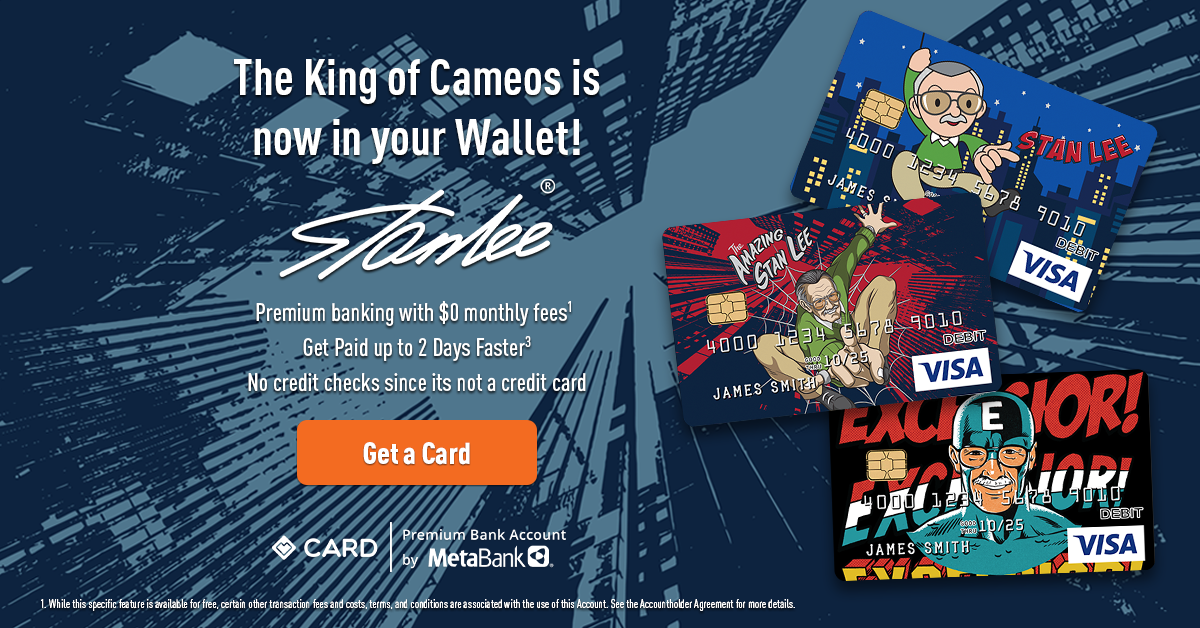 Although the internet has been a-buzz since August over the quick scene of Dark Rey in the most recent Star Wars: Episode IX – The Rise of Skywalker trailer, not much has been discussed about her counterpart, Kylo Ren.
Empire Magazine has changed that with their upcoming November issue, which features a couple of photos concerning Kylo Ren and his allies the Knights of Ren. The Knights, of course, first appeared in a flashback sequence in Episode VII – The Force Awakens. They were absent from The Last Jedi, but look to make a more significant appearance in the upcoming conclusion to the series.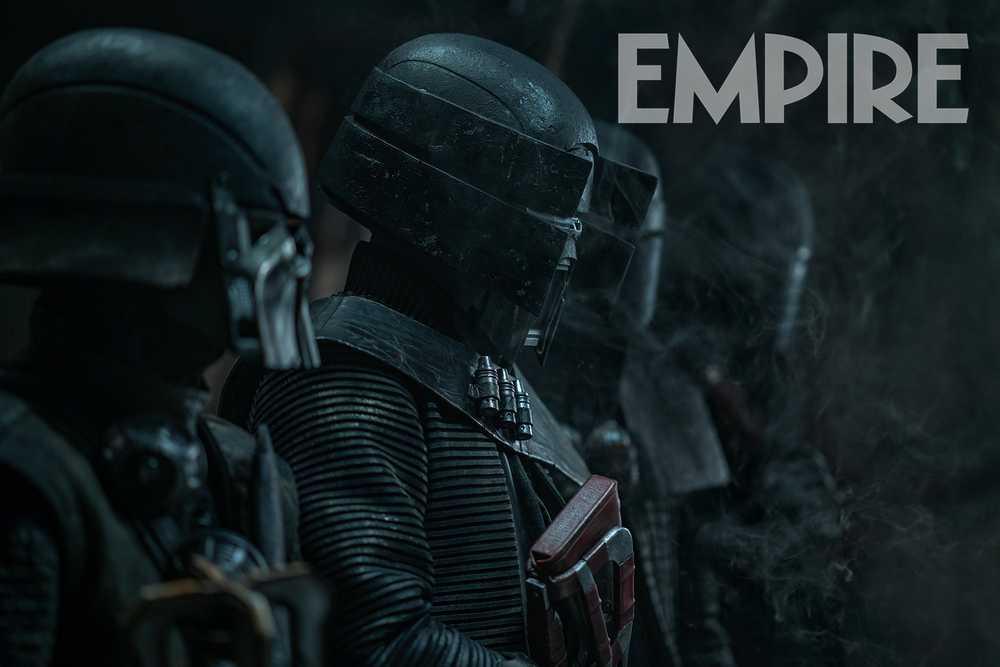 As for Kylo Ren himself, outside of a few glimpses in the trailers, we really haven't seen much of him. Yet he is prominently displayed on The Rise of Skywalker poster, and he dominates one of Empire's two special November covers.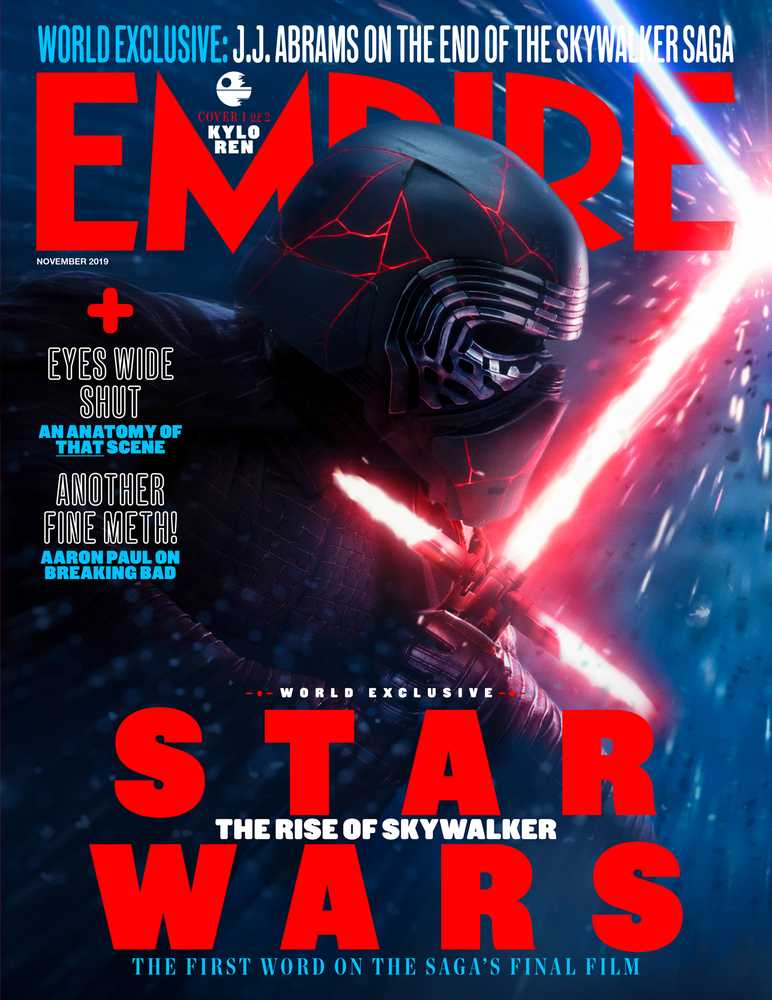 There is one photo provided by Empire which presents intriguing possibilities. Kylo stands strong against a powerful blast that sends First Order Troopers flying and tumbling back.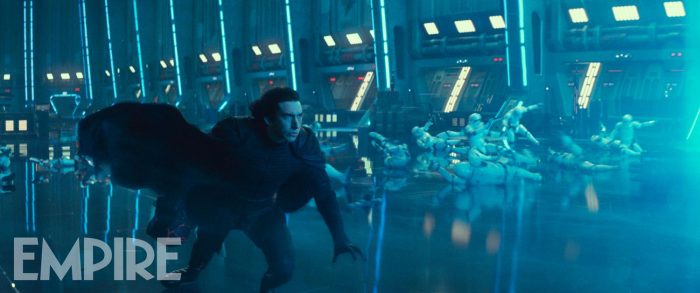 It looks like something has gone terribly wrong for the First Order, but what or who is the cause? We know that the new trilogy is very much Rey's story, but her story is intimately tangled with the story of Kylo Ren. What will Kylo Ren's story arc be in the trilogy conclusion? We're not likely to get an answer until December.
Also recently revealed is a shot of the lead character of The Mandalorian in the cockpit of his spaceship, The Razor Crest. The photo really has no story context but does build anticipation that everything about The Mandalorian is going to be pretty darn cool. And we get to see more of The Mandalorian this November, a whole month earlier than The Rise of Skywalker.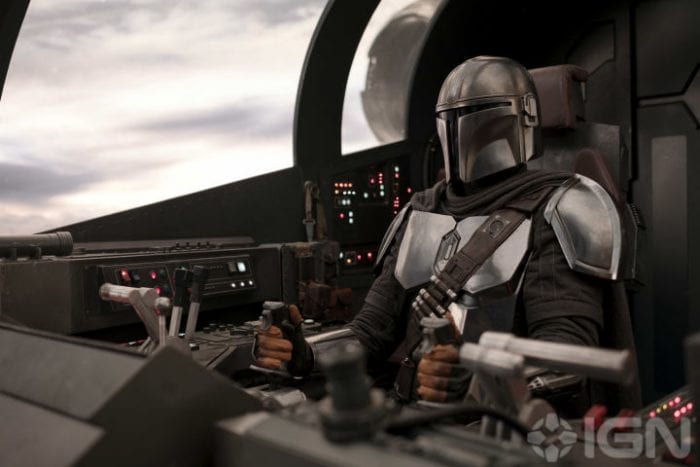 In related Star Wars news, The Mandalorian director Deborah Chow has been tapped to direct the Obi-Wan Kenobi series for Disney+. No photos have been released yet, but fans of her excellent work on Iron Fist, Jessica Jones and Fear the Walking Dead will be pleased.