Avengers: Endgame was the end of an epic 22 movie run that began over 10 years earlier with 2008's Iron Man. The film was the end of an era for a lot of characters and storylines, but it was also the beginning for others. Endgame left a number of loose threads to be picked up in upcoming movies and Disney+ television series. One of those threads happened to be the Guardians of the Galaxy. What would become of the team following the events of Infinity War and Endgame? Vin Diesel, the famous Fast and Furious actor who voices the Guardian known as Groot, teased that the ragtag team of space ex-cons will be showing up next in an unexpected place.
In a recent interview with Comicbook.com, The Fast and the Furious franchise star offhandedly dropped into the conversation that the Guardians of the Galaxy would be showing up next in none other than Thor: Love and Thunder directed by Taika Waititi! In the interview, Diesel said: "Thor will also — the director talked to me about how Thor will incorporate some of the Guardians of the Galaxy, which will be very interesting. Nobody knows but maybe I shouldn't have said anything…"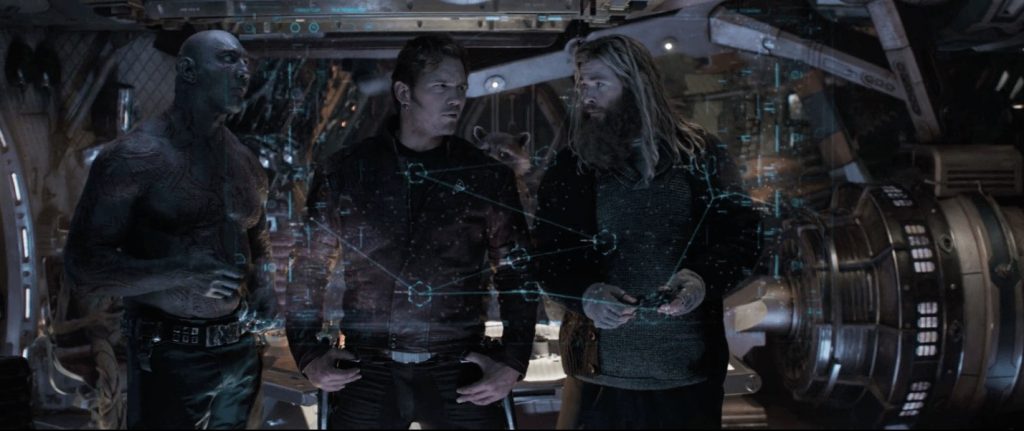 Diesel's revelation is exciting but not totally surprising. At the end of Avengers: Endgame, Thor decides to leave New Asgard in the capable hands of Valkyrie. Ol' Goldie Locks then boards Star-Lord's ship, the Benatar, to travel into the cosmos with the Guardians of the Galaxy on a quest to find the time-displaced Gamora. This would leave fans to assume that Thor would be appearing in the next Guardians of the Galaxy adventure on the big screen. Given that unforeseen events caused the shooting schedule of Guardians of the Galaxy Vol. 3 to be put on hold indefinitely, it appears that Thor's new solo flick would be the first movie post-Endgame to feature the space characters – if they end up in the film, that is!
Not quite finished dropping bombs on the unsuspecting fans, Diesel also hinted at a new form for his character, Groot. Over the years we've seen a fully-grown Groot, a baby Groot, and a teenage Groot. In teasing a new iteration of the character for the upcoming movie, Diesel said: "I only have two words about that character, and it is: Alpha Groot."
Alpha Groot!? What the heck does that mean, True Believers? We'll most likely have to wait for Thor: Love and Thunder to hit theaters on November 5, 2021 to find out… or until Vin Diesel slips up and divulges some more top-secret information to us. Either way, we are Groot.