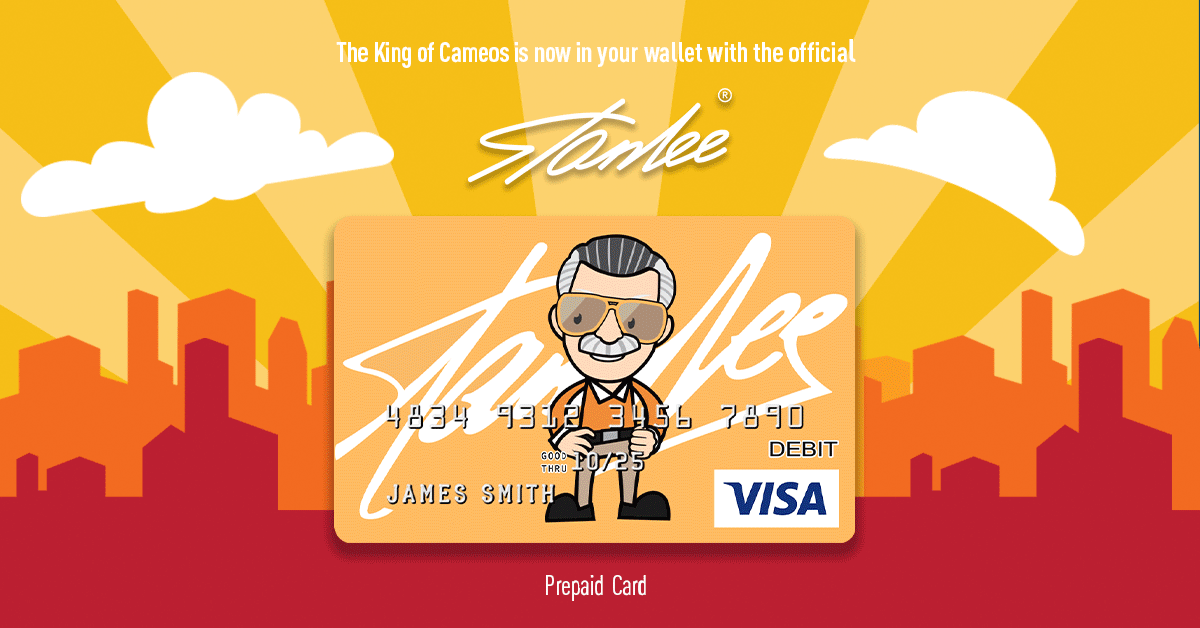 Christmas has come early this year in the form of the first trailer and poster for Hawkeye on Disney+!
Hawkeye debuts November 24, weeks after the MCU's currently running show, What If…?, wraps its initial run. That holiday season release coincides nicely with the festive atmosphere of the series. Not to mention, it lends a distinctive tone to the proceedings, as MCU action mixes with the fun, light touch of a holiday comedy.  Check it out for yourself below!
Marvel fans know Clint Barton/Hawkeye (Jeremy Renner), who made his Marvel debut back in 1964 in Tales of Suspense #57 from the minds of Stan Lee and Don Heck. (He joined the Avengers in 1965 and has been a stalwart member of the team ever since.) But this marks the first time we see Kate Bishop (Hailee Steinfeld) onscreen. The character, who debuted in 2005's Young Avengers #1 from Allan Heinberg and Jim Cheung, has struck a chord with fans in the comics, and we can't wait to see what's in store for her on this journey with Hawkeye.
We also got another present today: the first poster for the series, which embraces the holiday flair, too.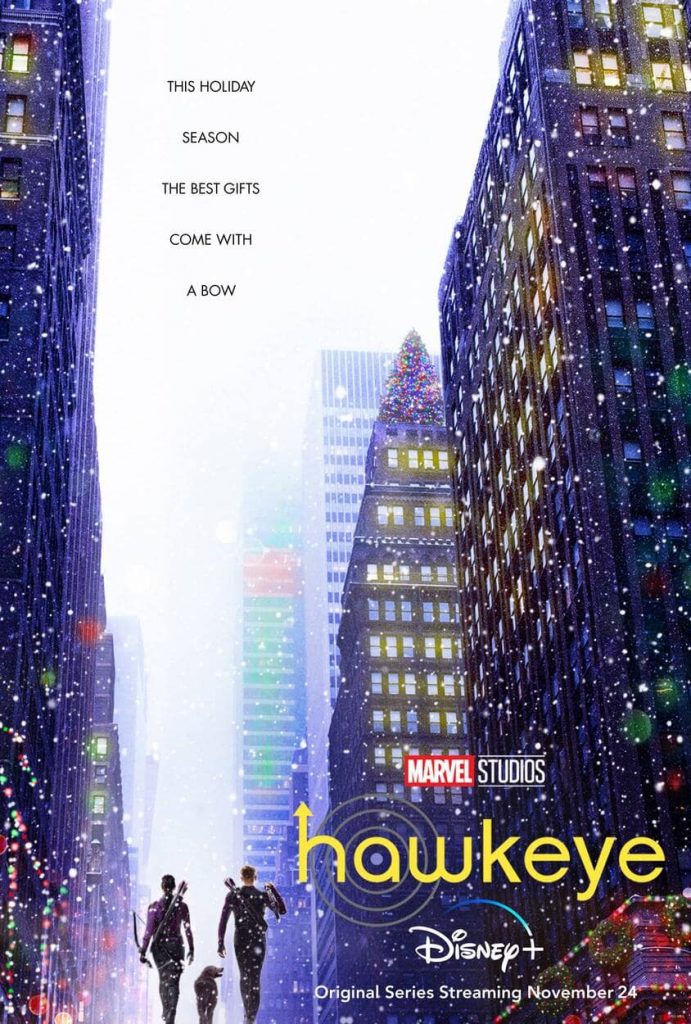 (And the tagline, "This holiday season the best gifts come with a bow," is pretty ingenuous, if you ask us!)
As per usual, Marvel has kept specific plot points under wrap. Along with today's trailer and poster, though, they've unleashed an official synopsis. While this doesn't give away much information, it whets the appetite for what's to come:
"Disney+ and Marvel Studios invite you on an unexpected holiday getaway with Hawkeye, a new series set in post-blip New York City. Former Avenger Clint Barton has a seemingly simple mission: get back to his family for Christmas. Possible? Maybe with the help of Kate Bishop, a 22-year-old archer with dreams of becoming a Super Hero. The two are forced to work together when a presence from Barton's past threatens to derail far more than the festive spirit."
The series also co-stars Vera Farmiga, Fra Fee, Brian d'Arcy James, and newcomer Alaqua Cox. Cox appears as Echo (Maya Lopez), a deaf Native American character from Marvel comics. Fun fact: She's got her own Disney+ series in development!
While we've been given peeps at set photos for some time (including last December when we got a look at fan favorite Lucky the Pizza Dog), we look forward to hopefully getting more sneak peeks as the Hawkeye release inches closer!