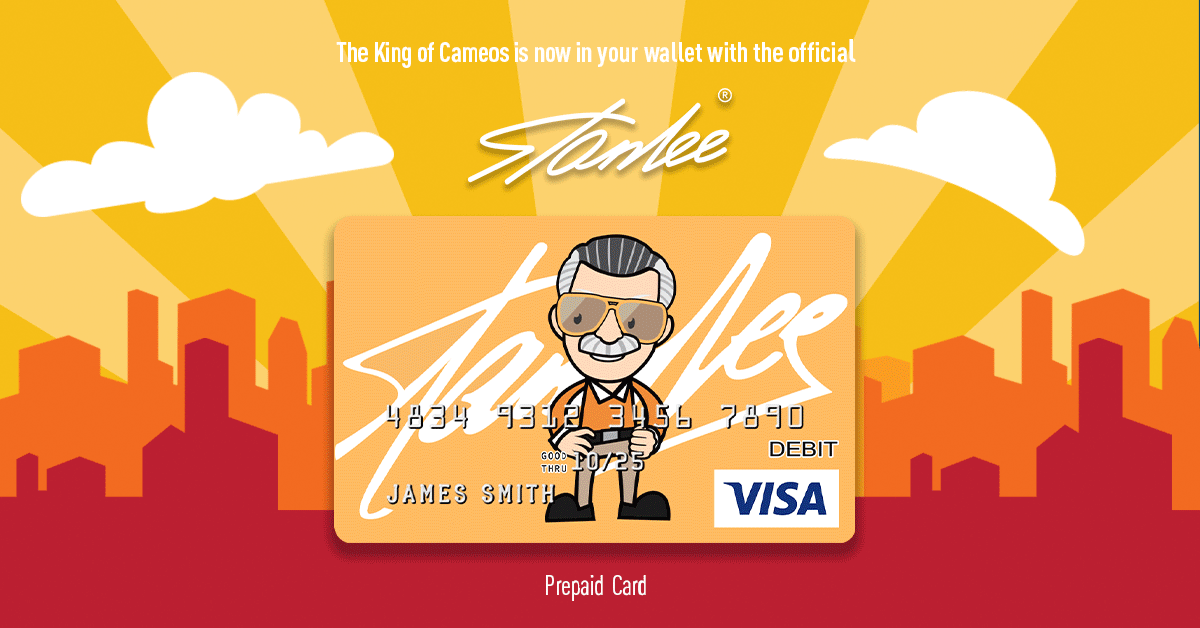 Stan Lee loved NYC. (And NYC loves him back—he's even getting a street in the Bronx named after him!) Yes, New York was the city in which he was born, but the concrete jungle also famously served as the stomping grounds of so many of the famous Marvel characters he dreamt up.
Stan adored meeting his fans, and he was particularly beloved at New York Comic Con the years he attended – he traveled to at least five conventions, in 2007, 2008, 2010, 2012, and 2016. In fact, at the 2008 event, just two years after NYCC debuted, Stan was honored with the inaugural New York Comics Legend Award! That sounds like it was tailor-made for Stan, doesn't it?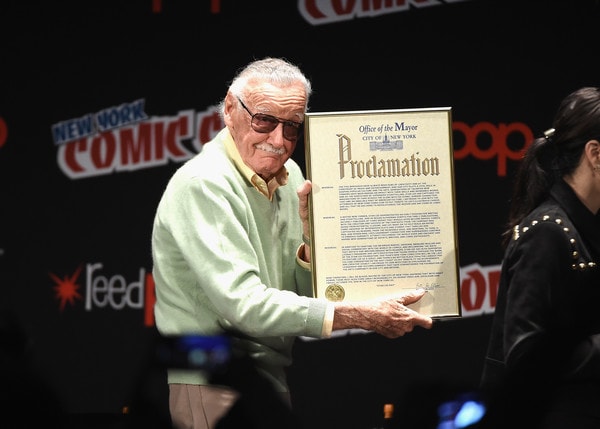 Given how much New York meant to Stan, it's only appropriate that his legacy live on at NYCC. This year, there are two Stan-related panels for fans to attend, along with some marvelous Stan merchandise that will be available in the hallowed halls of the Javits Center. If you'll be at NYCC, be sure to check the below out!
On Friday at 5:30pm, Stan Lee's Alliances: A Trick of Light co-creators Luke Lieberman and Ryan Silbert and co-author Kat Rosenfield will take the stage in Room 1A21 of the Javits Center. They'll discuss what it was like collaborating with Stan, what's next in the expanding Alliances universe, and more. A Trick of Light debuted on Audible this summer and was just released in hardcover last month.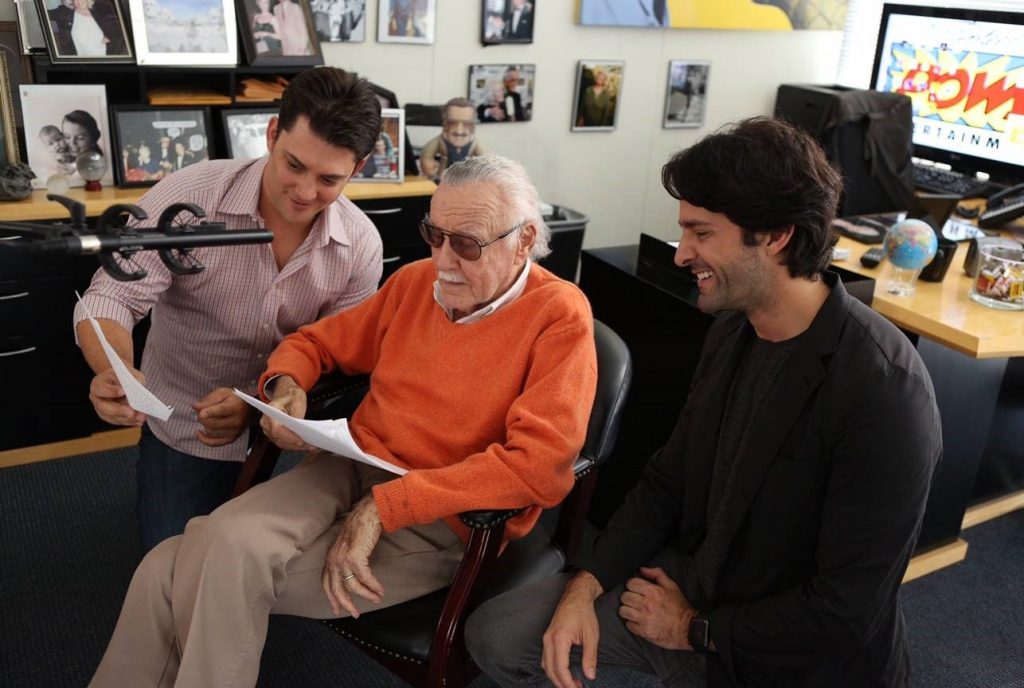 At 2:45pm on Saturday, a group of Stan's friends, colleagues, and fans will assemble to pay tribute to The Man in Room 1C03 of the Javits Center. Those who know the history of comics well will recognize some of these names: Danny Fingeroth (author of the upcoming biography A Marvelous Life: The Amazing Story of Stan Lee), Todd McFarlane (creator of Spawn), Michael Uslan (Batman producer), Paul Levitz (former DC president), Denis Kitchen (Stan's collaborator on Comix Book), and Jim Salicrup (Marvel editor, The Avengers, The Fantastic Four).
On the merch side of things, Funko POP! collectors have surely set their eyes on Stan collectibles before. But the POP Marvel: Stan Lee Cameo figure is out of this world, highlighting one of Stan's most beloved roles, from Guardians of the Galaxy 2.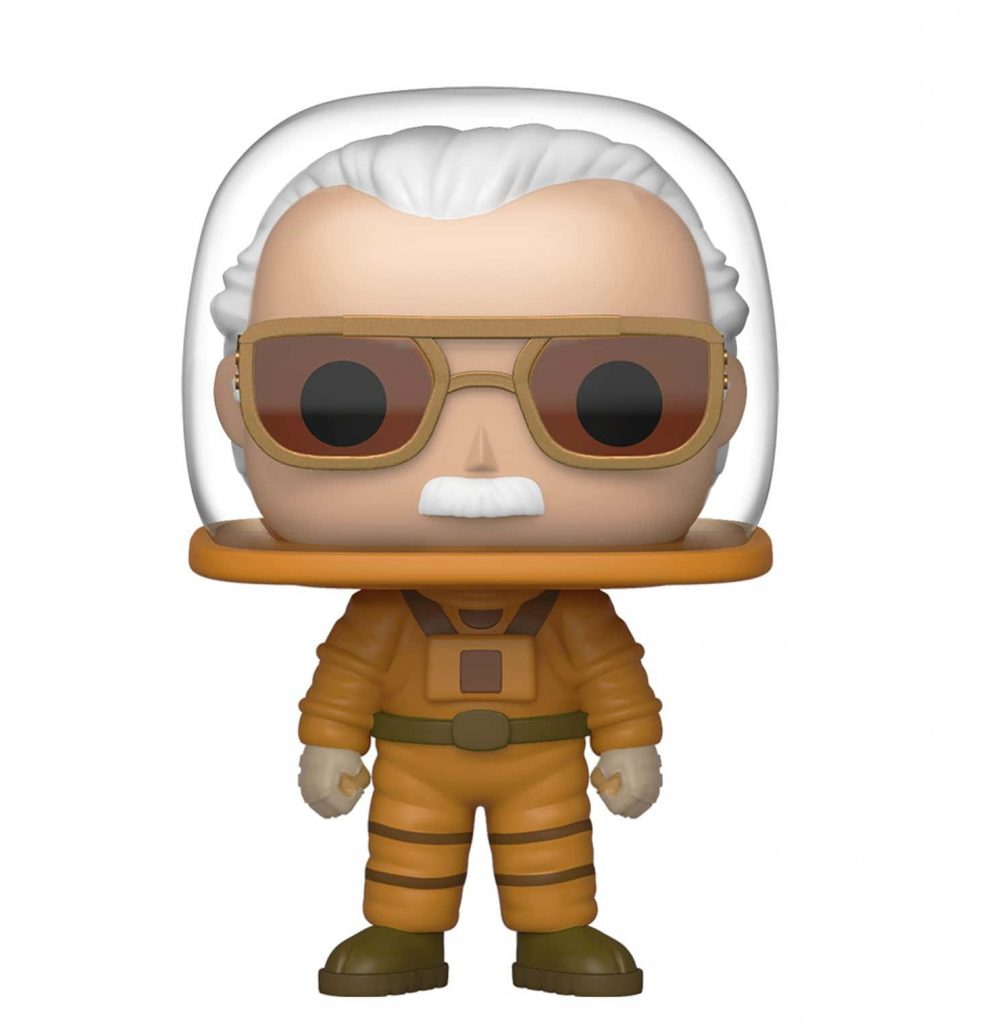 Check out this convention exclusive at the Funko booth, #722.
Speaking of Guardians of the Galaxy 2, Hot Toys has also put the spotlight on Stan's cameo in this MCU flick with a 1:6 scale figure, complete with an astronaut suit, interchangeable hands, a celestial backdrop, and more.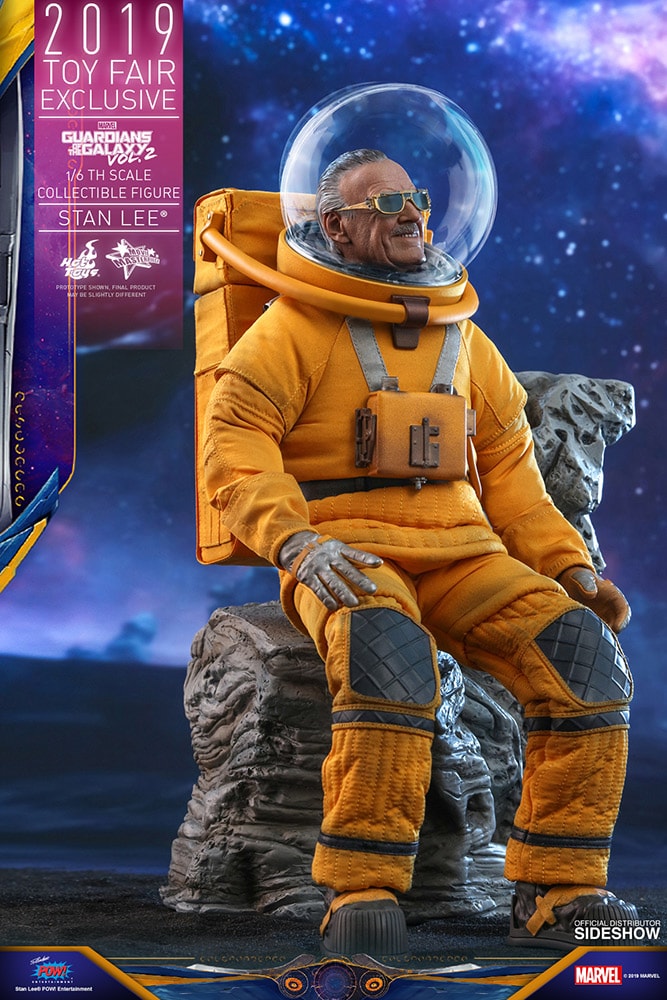 Though the collectible is sold out, there is a waitlist available, and fans can take a peek at the statue on display at Sideshow's booth, #1912.
Excelsior!