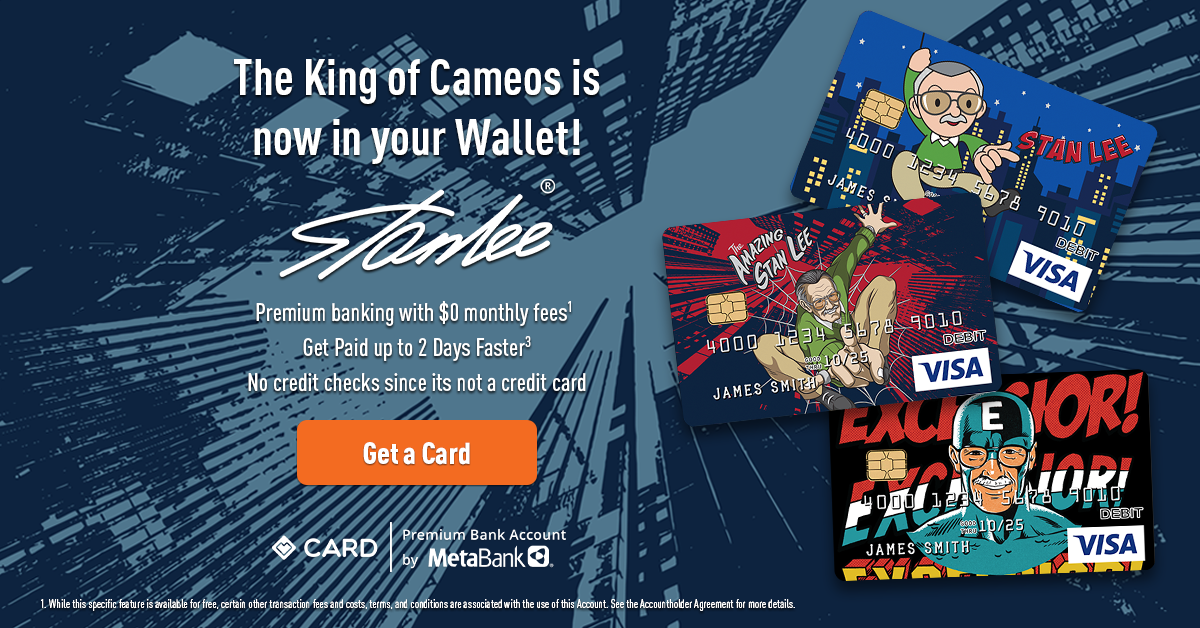 Like Stan's fans all over the world, those of us who worked with him for years hold so many warm memories of The Man. We thought we'd share some of our favorites, in photo form, with you today.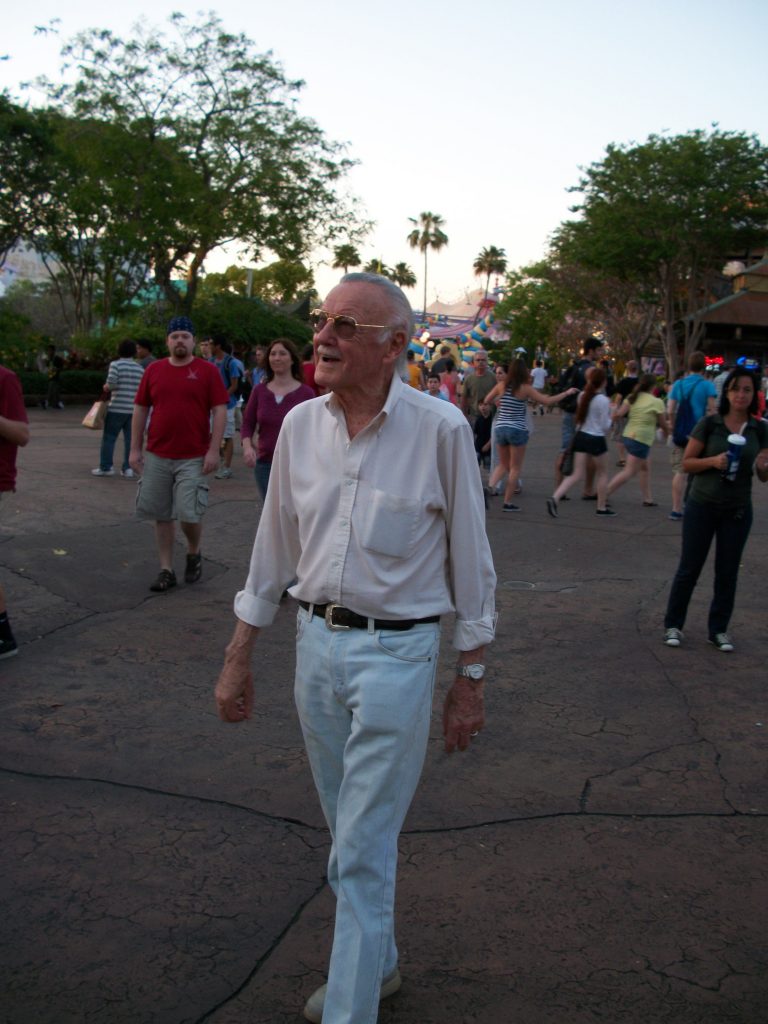 Stan lit up so many people's lives. I love the way his face is lit up here and the look of childlike joy and wonder he radiated while walking around Universal Studios in Florida some years ago. (And I wonder what he was looking at!)
-Kim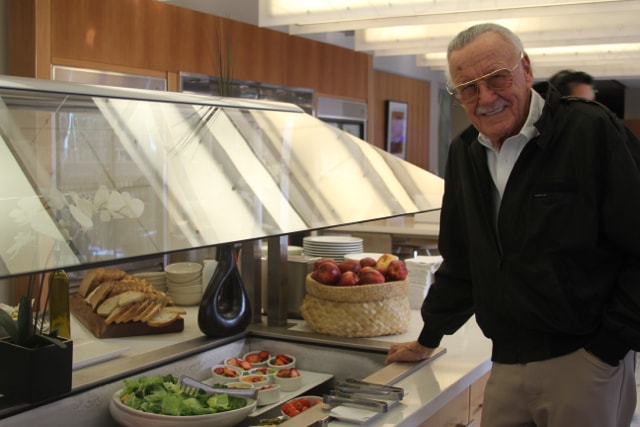 My favorite photos of Stan are the ones where he's being a total goofball. This picture never fails to make me laugh. I don't know where it was taken, but it reminds me of an early bird dinner special ad at a local restaurant chain. I think Stan had the same idea.
-Steve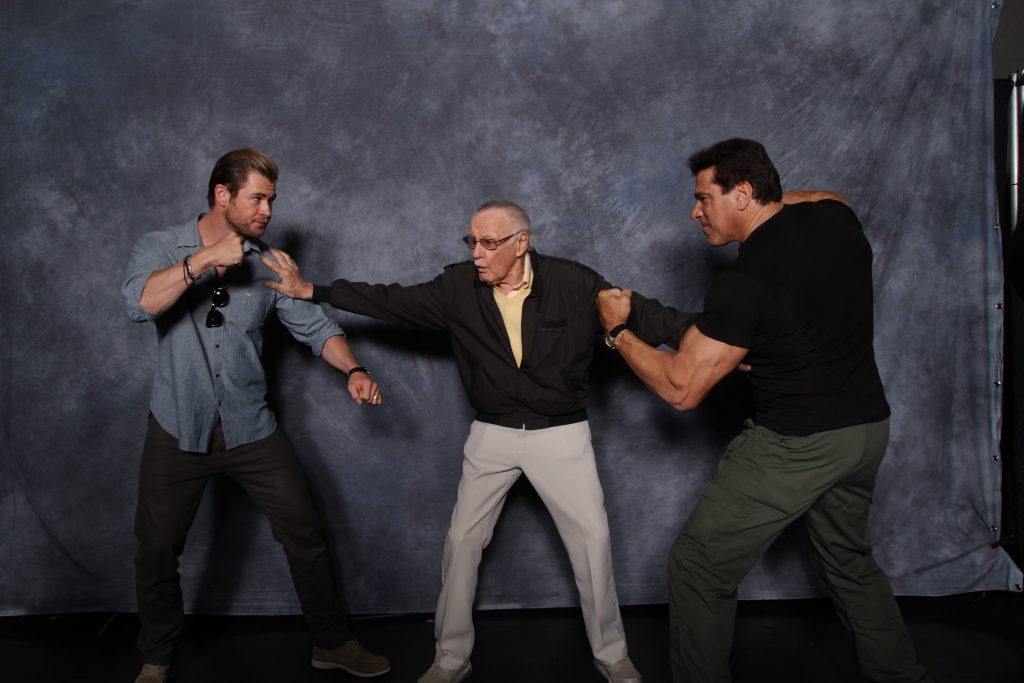 I've always liked this photo: Stan The Man settles a difference of opinion between The Mighty Hemsworth and The Incredible Ferrigno.
-Mike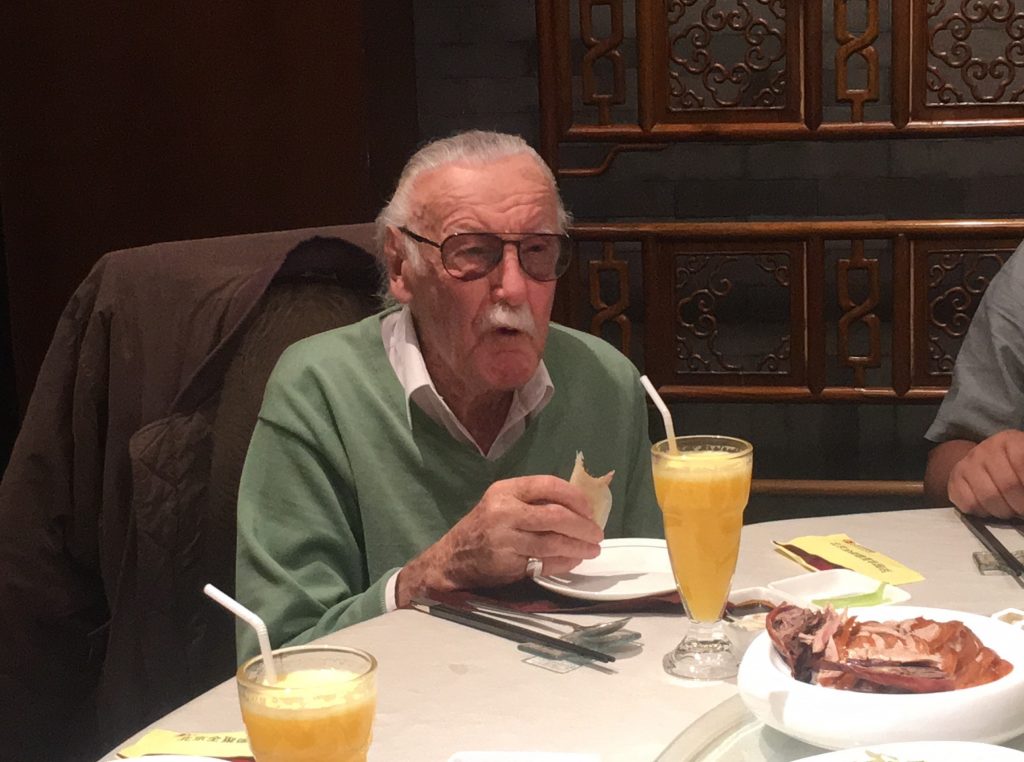 Stan had Peking Roast Duck in Beijing. He liked the duck so much, but he was warned not to eat too much. Of course, Stan tried to grab more duck when no one was paying attention!
-Grace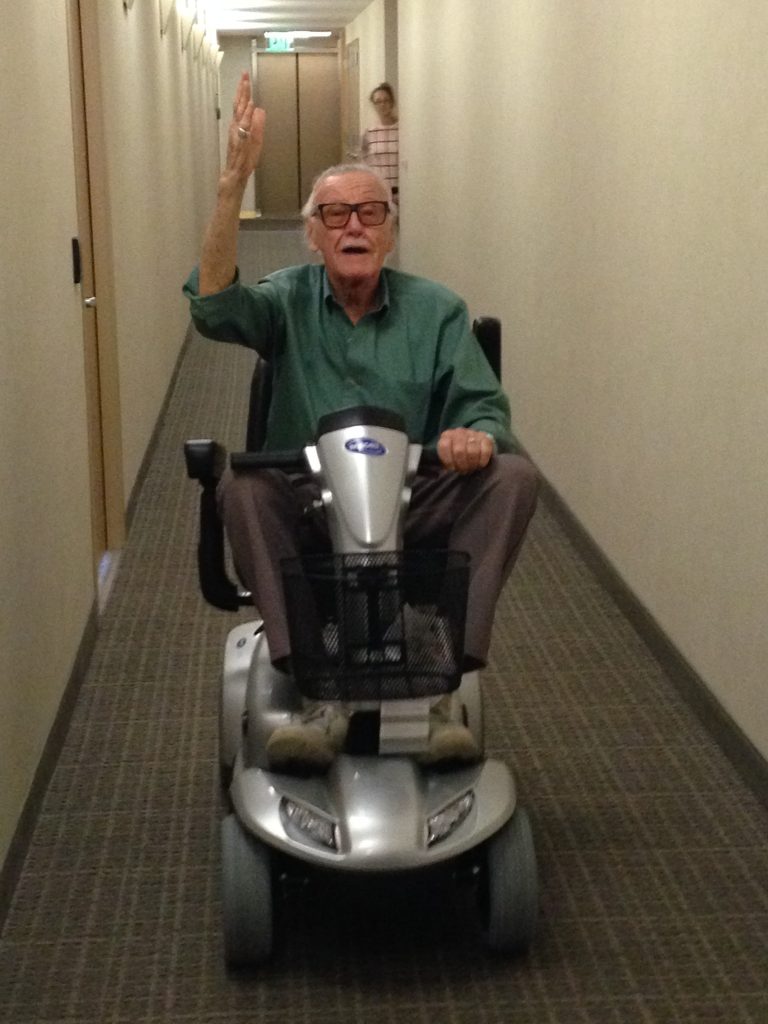 We've posted this one before but it's a special memory for those of us who worked in the office. A few years back a friend of Stan gifted him a scooter so that he could easily get around comic conventions. Instead of taking it home, Stan cruised around the office showing it off. We spent the rest of the day taking turns racing the thing up and down the halls. The hog had two speeds: turtle and rabbit. I'm sure you can guess which one Stan had it set to.
-Steve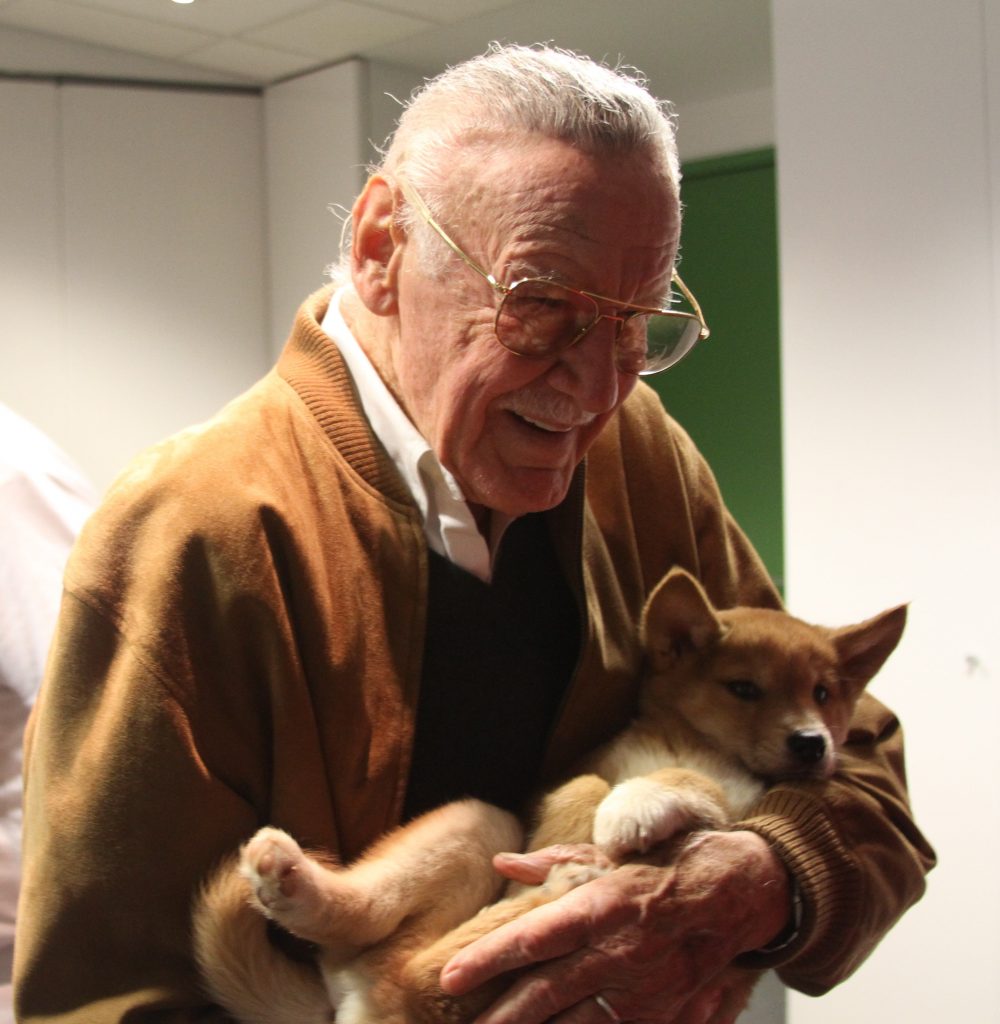 I mean, can you get any more adorable than this? This picture was snapped on a trip to Australia. We have a short video clip of this wildlife encounter in the office, in which Stan exclaims excitedly to the camera for his wife back home, "Joanie, this is a dingo!" <3
-Kim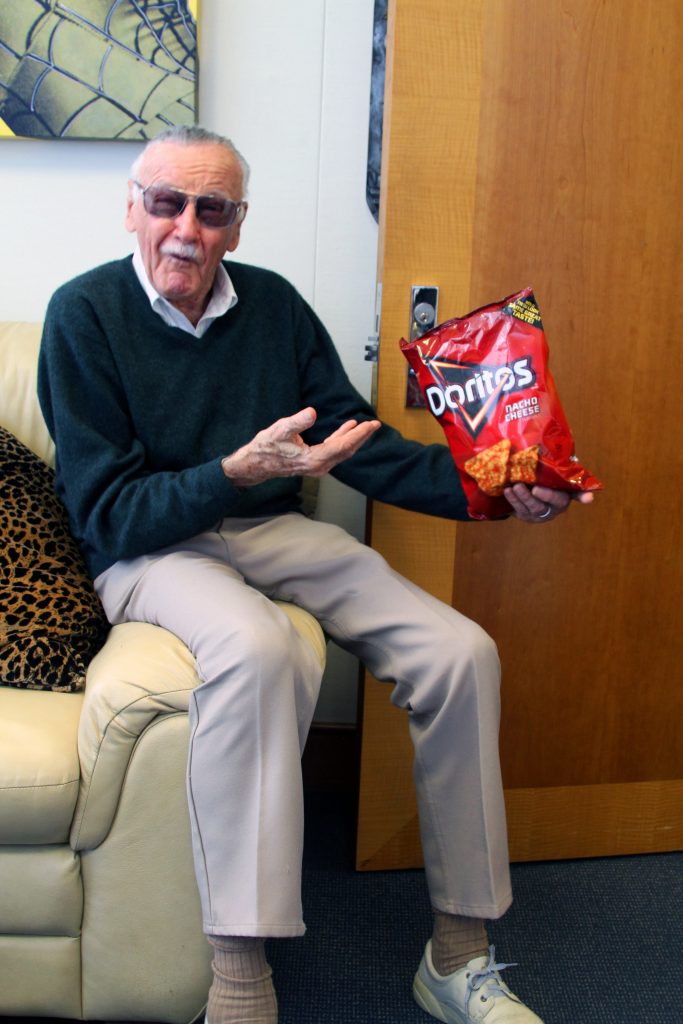 Who doesn't love Doritos? This silly snapshot came about when Stan did a Super Bowl ad campaign contest with Doritos. The company sent some complimentary chips over to the office and Stan got a kick out of our overabundance of free snacks.
-Steve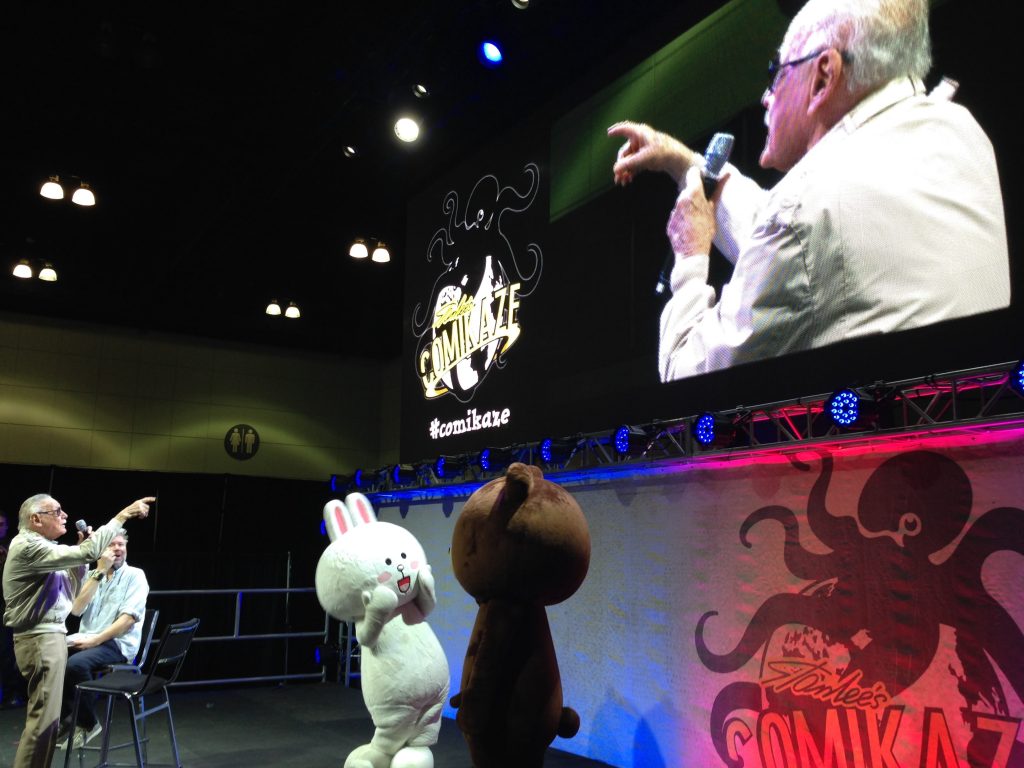 Stan loved to be on screen—and he was always awed to see himself up there!
-Kim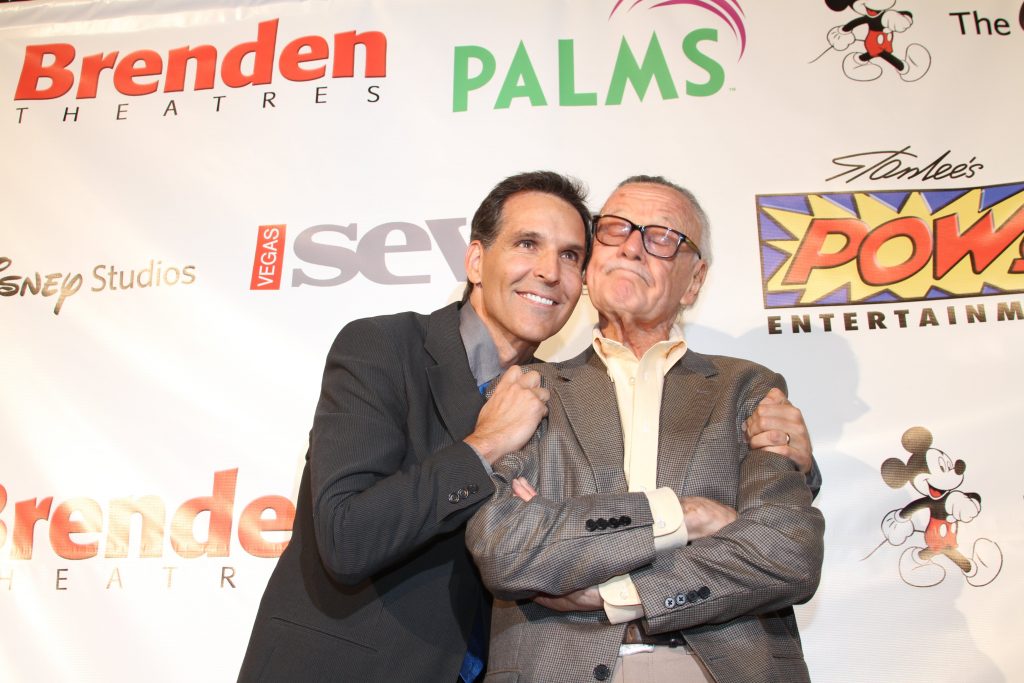 Ever the adorable ham. This picture perfectly sums up Stan's personality whenever he was around his friends, in this case Todd McFarlane, and cameras.
-Steve