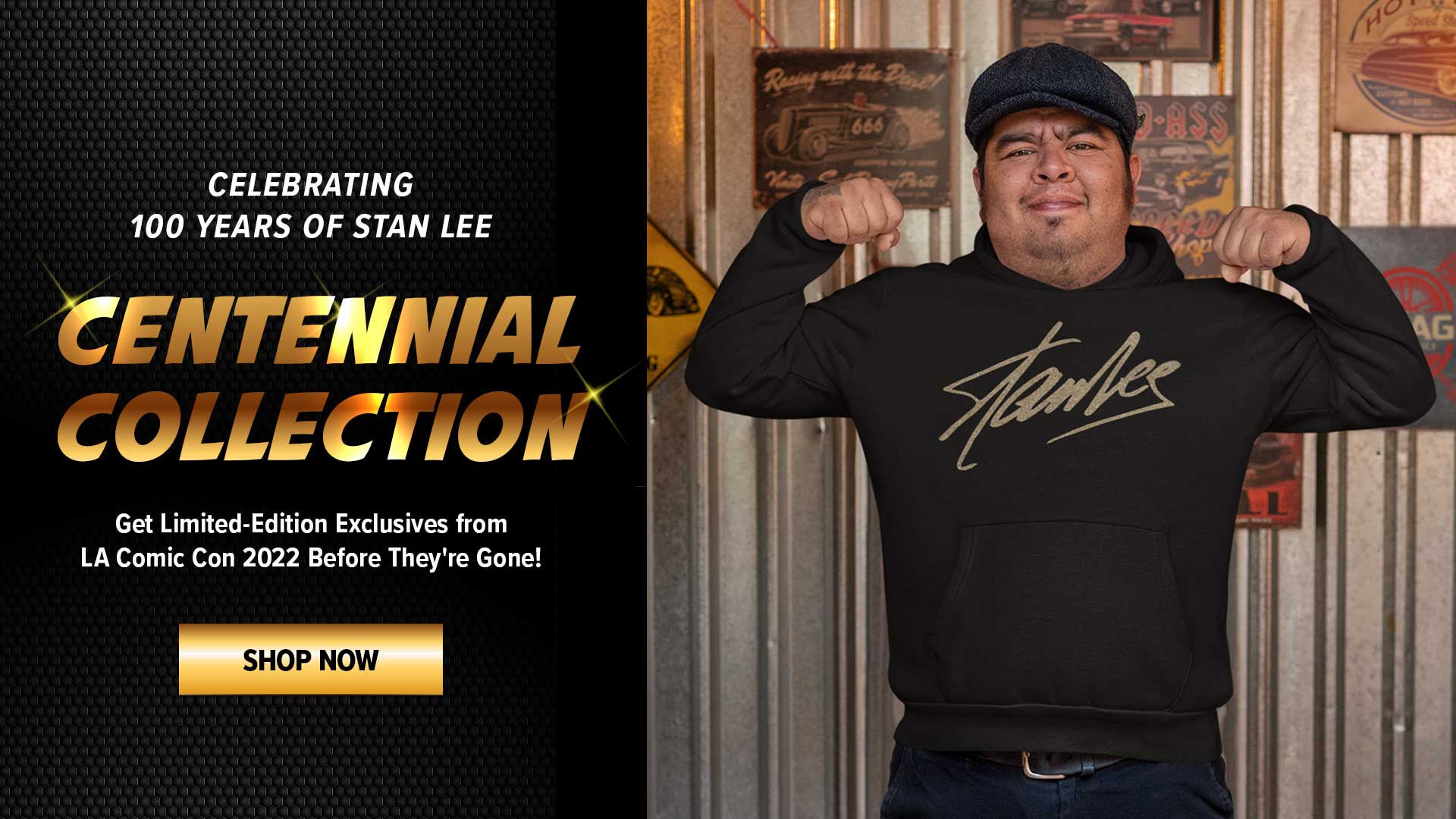 Tomorrow, the famed Madame Tussauds reveals their newest figure: Stan Lee!
Stan actually helped Madame Tussauds unveil their massive Hulkbuster figure at the Las Vegas location in 2017. (As you can see in the photos below, he had a grand time doing so!) That said, it brings things full circle to have the legendary museum honor Stan with his own figure.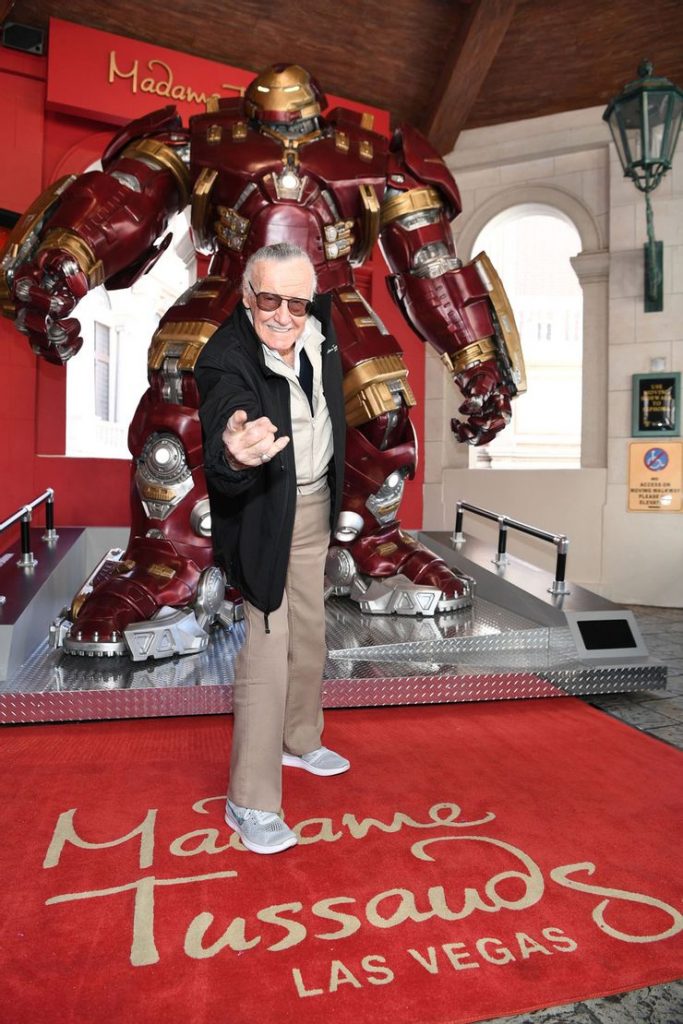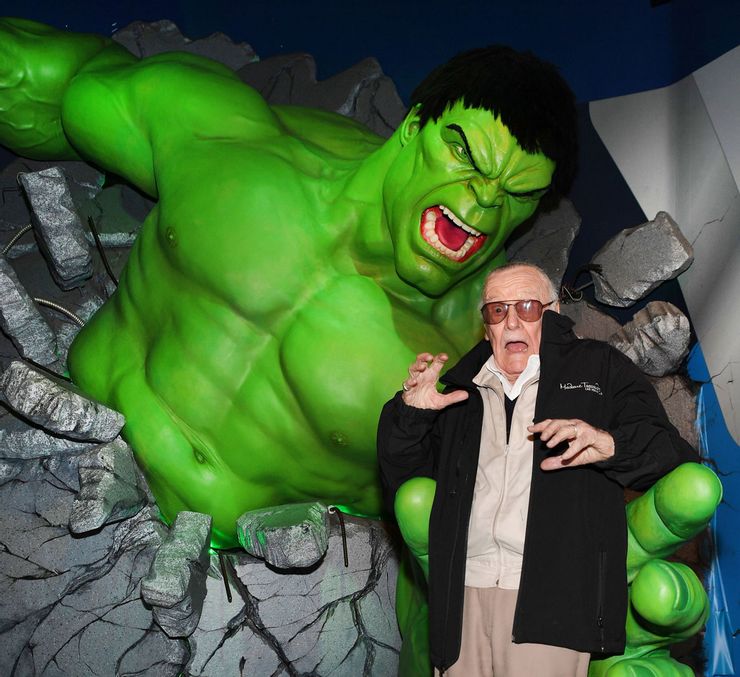 Stan was born and raised in New York City, and he paid homage to his hometown by setting so many of his stories in the city. Similarly, Madame Tussauds pays tribute to Stan by taking their newest figure to three NYC locations with personal ties to his legacy and the characters he created. This is the perfect opportunity for fans to get an early sneak peek of the figure before it debuts at Madame Tussauds in Times Square on Thursday, November 25th.
If you live near the Big Apple, be sure to catch this loving celebration of Stan The Man tomorrow morning at one of the below three spots:
8:45-9:30am: Dr. Strange's Sanctum Sanctorum, 177A Bleecker Street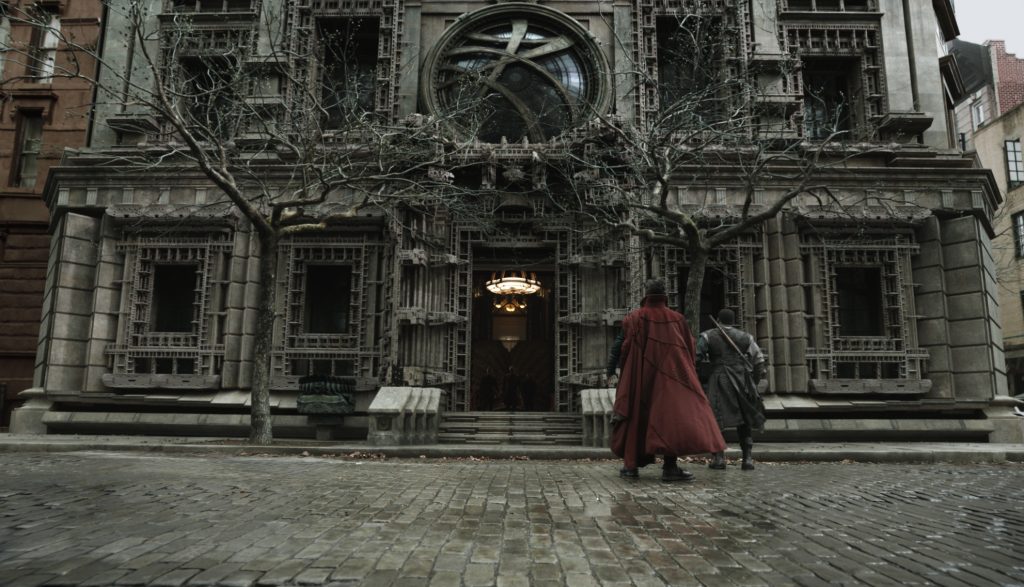 True, the Sorcerer Supreme's home may not actually be there, but the magic of this location is undeniable, making it the perfect place to start the Stan Lee wax figure tour!
10:45-11:30am: Bethesda Terrace in Central Park, 72 Terrace Drive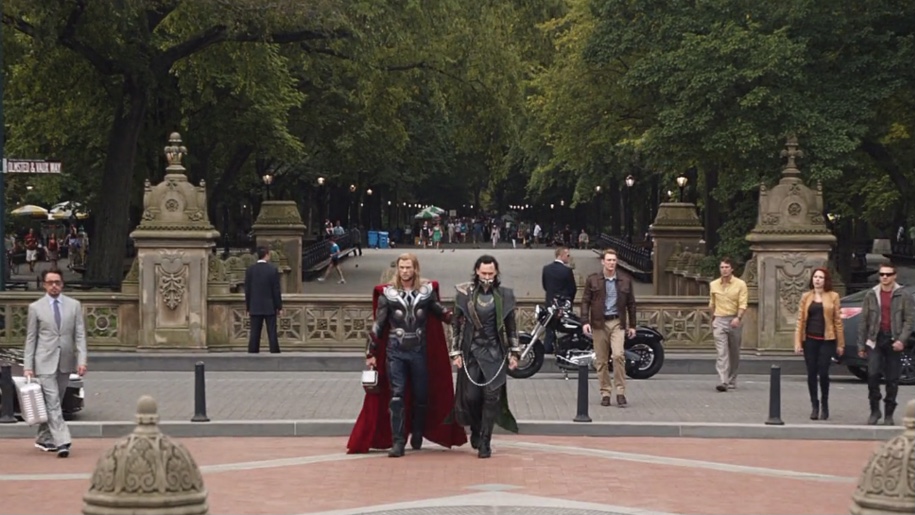 This Central Park location played a role in The Avengers when the team bid goodbye to Thor and Loki before they headed back to Asgard. It's fitting that Stan's wax figure should make a cameo in such a star-studded spot!
12:30-1:15pm: Stan Lee Way, Brandt Pl between Nelson Ave & University Ave in the Bronx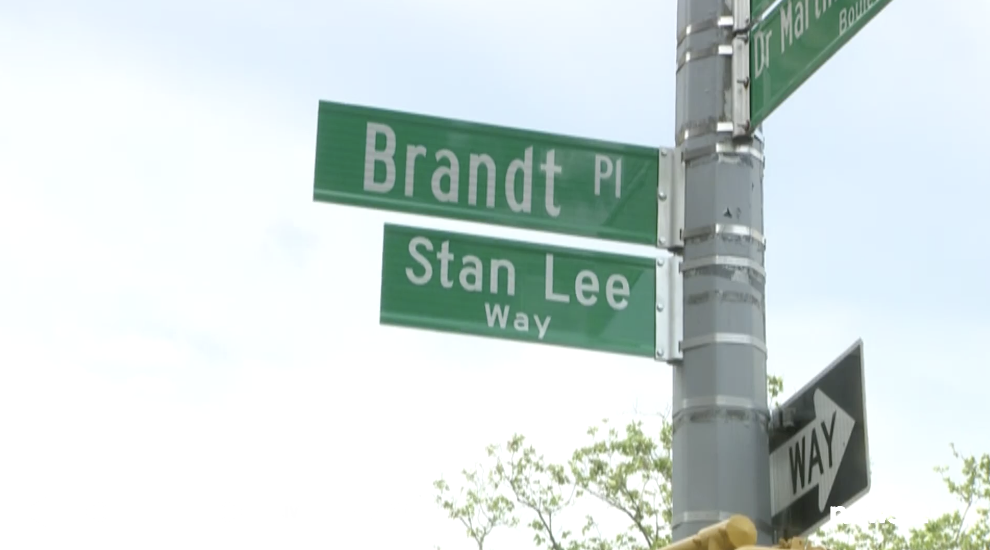 This one shouldn't need much explanation – it's where Stan grew up! 'Nuff said.
After fans have a chance to see the figure during its three cameo appearances across the city, it will move to Madame Tussauds on 42nd Street, where fans can visit it starting November 25th. At the museum, the Stan Lee figure will stand alongside so many of the characters he co-created in the newly refreshed and expanded Marvel Hall of Heroes. This updated experience allows fans to immerse themselves in the Marvel universe and meet popular heroes such as Captain America, Thor, Nick Fury, and the recently revealed Black Panther figure.
You'll have to wait until tomorrow to see the whole figure, but we will tell you this: It features Stan in his classic Spidey pose, and you'll surely recognize his signature clothing and glasses!