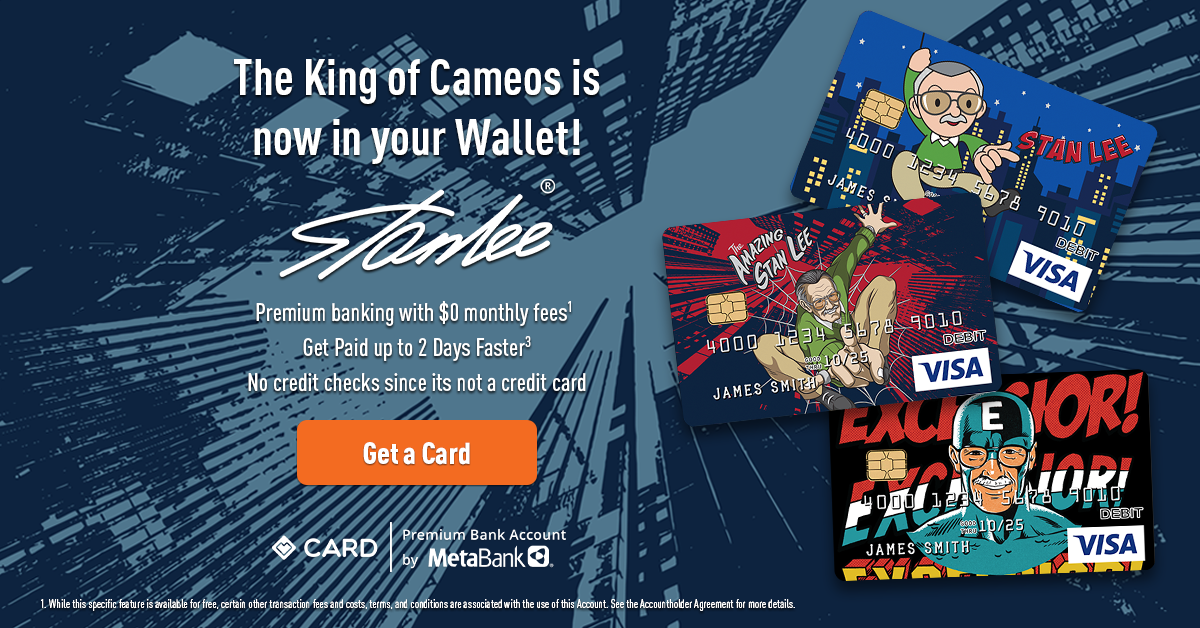 It is a testament to Stan The Man Lee's legacy that almost every comicbook convention held since his passing has had at least one, and sometimes multiple, panels dedicated to his memory. Such was the case this past weekend at Los Angeles Comic Con where fans packed in around the main stage Saturday afternoon to pay tribute to possibly the most important comicbook creator of all time.
It was fitting that a legend such as Stan Lee, who created countless iconic characters in his nine decades on Earth, be honored by another comicbook legend and long-time friend, Rob Liefeld. The creator of Deadpool and Cable burst onto the stage with enough energy to match our Generalissimo's legendary liveliness.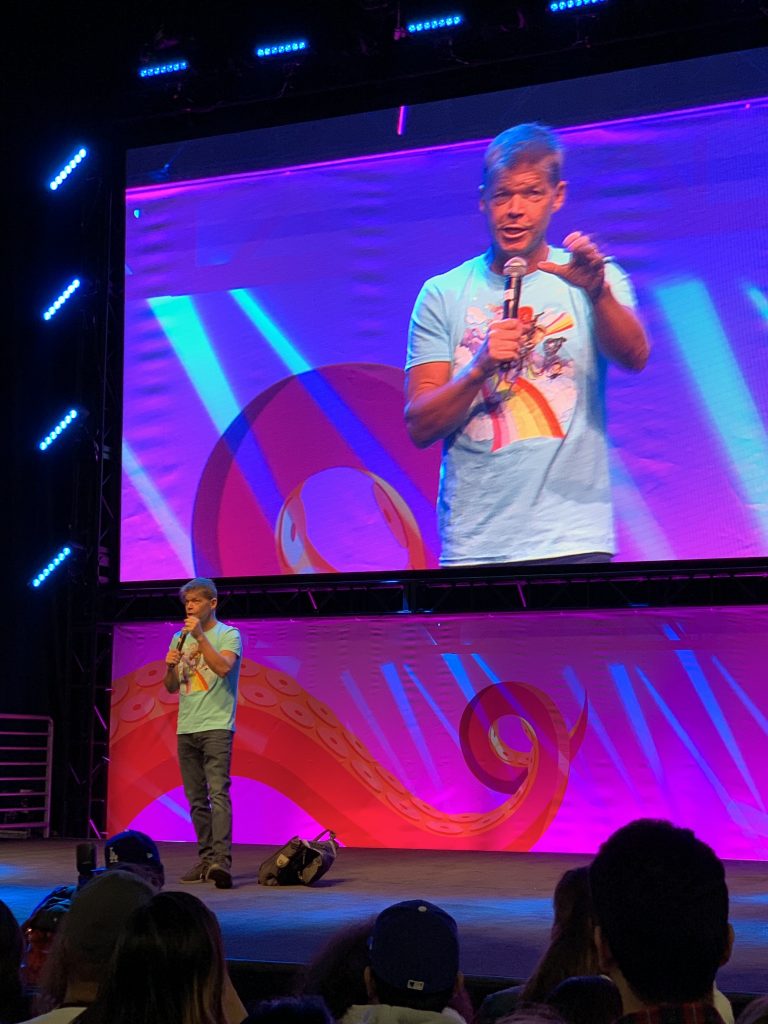 Liefeld immediately launched into the panel by recalling where he was at home the moment he found out that Stan Lee had passed away. But instead of it being a sad memory, Liefeld promised that he wouldn't make the audience cry. He wanted to remember Stan in the best way possible, the way Stan would want to be remembered, with positivity and fun-filled stories.
Liefeld then continued by saying he did two things to prep for this panel. One was searching for a Member's Only jacket, the kind that Stan was famous for wearing, to don at the panel. He came up short in his quest, but instead brought a slideshow of personal photos of The Man, taken over the course of their friendship – including some where he sported the elusive jacket.
The second bit of preparation Liefeld did was re-watch the Comic Book Greats video series that he, Todd McFarlane, Jim Lee and others shot in the early 1990s with Stan. It reminded him of how Stan inspired himself and generations of artists to create their own characters. It was important to Liefeld that Stan be remembered as an inspiration to us all, fan and creator alike.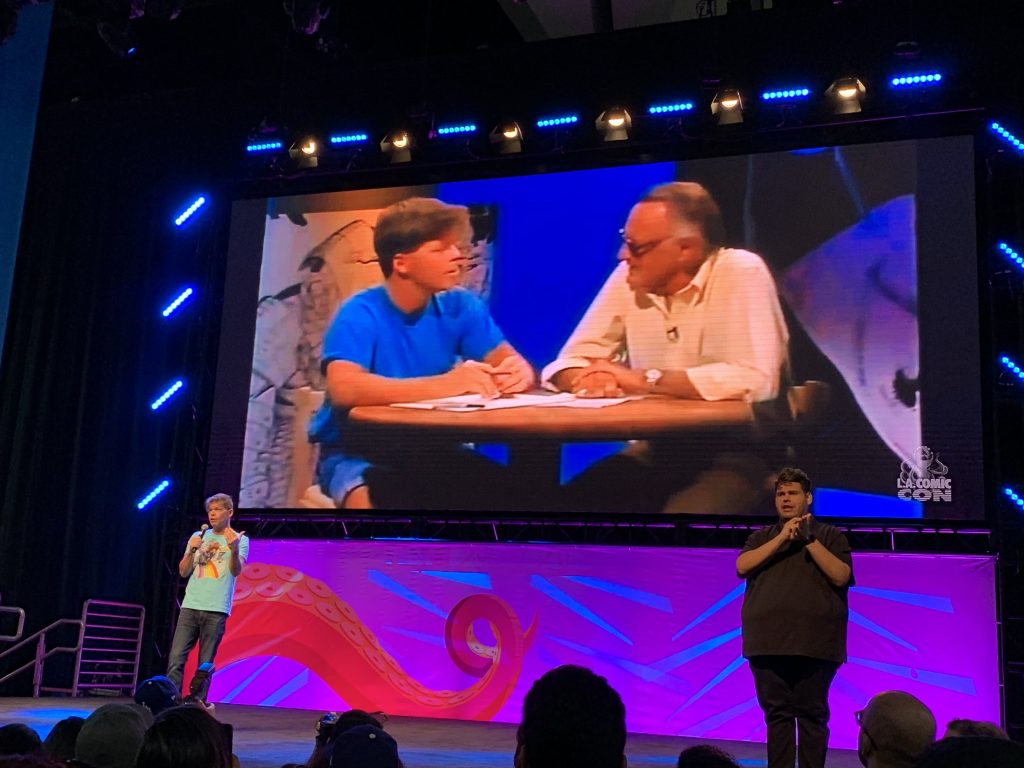 As most comicbook creators know, part of the job is traveling across the country and the world to conventions to meet the fans and promote their work. Liefeld confessed that he got to know Stan the most while chatting with him for hours on planes and buses in between comic conventions. He detailed a number of hilarious stories of their convention trips together, including one in which Stan was watching Captain America: The Winter Soldier on a plane. During his screening Stan inexplicably shouted out, "WHO is Winter Soldier?!"
Much to Stan's surprise, Liefeld explained to him that the Winter Soldier was Bucky, Cap's WWII buddy. Liefeld then reminded Stan that they had already seen the movie together at the film's premiere, to which Stan joked that "I sleep at those things!"—he preferred watching Marvel movies on the plane, where he could focus! Liefeld told the audience that he waited with bated breath until his next Marvel movie premiere, which happened to be Captain America: Civil War. During the movie he leaned forward in his seat to find Stan, and sure enough, there he was resting his eyes.
The silly stories and amusing anecdotes continued to flow for the rest of the panel. Through the tales and warm memories, the audience could feel the intimacy of their friendship and the important legacy Stan has left behind. Liefeld ended the Stan portion of the panel by leading the audience in a group thank you to Stan, who Rob knew was looking down on the show, to let him know he will always be "The Man." EXCELSIOR!