Tom Holland is quite the busy young man! Between swinging around as Spider-Man, he's lent his voice talents to a few feature films and will appear later this year in the heavy-hitting dramas The Devil All the Time and Cherry. But the next film fans can see him in – or, more accurately, hear him in – is Pixar's Onward, which comes out in less than two weeks.
While sitting down with MTV to promote the new movie, Holland was naturally asked some Spidey questions. One query centered around Marvel's upcoming Disney+ shows, which feature several actors from the MCU films. "If Spider-Man could make an appearance in any Disney+ series, what would you pick?" Holland was asked.
The actor went with the wackiest choice possible:
"I think the WandaVision show looks really cool. I don't really know what it's about and it looks very stylistic, it almost looks like a bit of a sitcom with the way they've shot it. I don't really understand what is going on but I know that it looks really cool. Paul and Elizabeth are like two of the nicest people I know and I would love to work with them some more and get to know them a little bit better. So, if I could put Spider-Man in the WandaVision show that'd be great, Kevin Feige. So if you want to do that you know my number."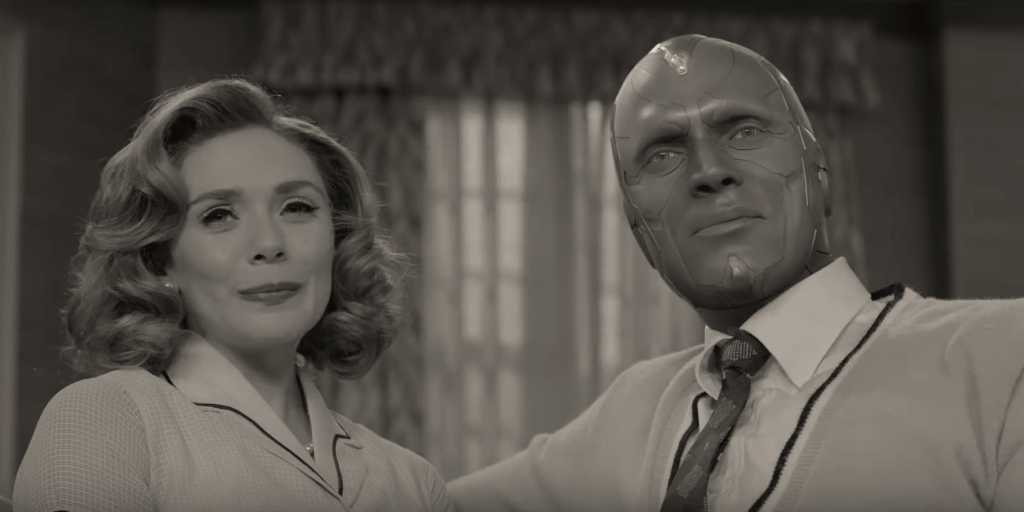 I mean, Holland infamously played a big role in keeping the web head in the MCU, so maybe he has the power to pull this off too! Who knows? We'll have to wait until WandaVision hits the streaming service this December to find out if Holland gets his wish!