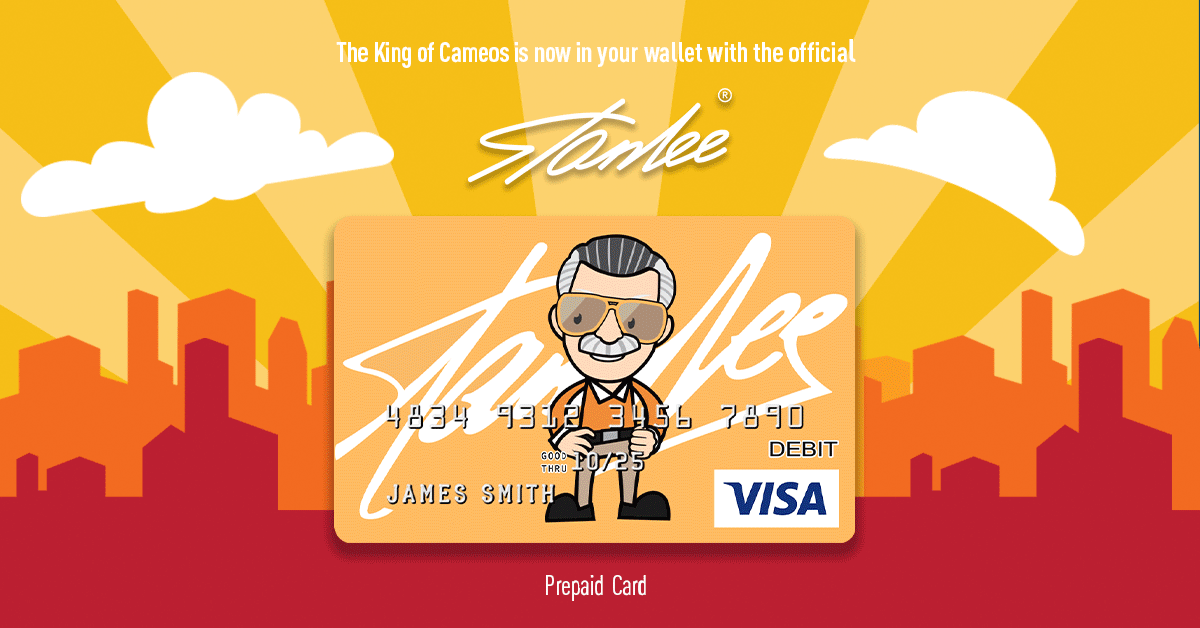 Out of all the new television shows that Marvel Studios announced at D23, WandaVision sounds the most intriguing. Oh, we're sure that The Falcon and The Winter Soldier will be an action-packed blast, and Loki will take us on a rollicking time-hopping adventure, but with WandaVision we don't really know what to expect, and that's what's most exciting. Sitcom sets? Doctor Strange? The Vision is still alive? What the what?
The two headlining stars of WandaVision, Elizabeth Olsen and Paul Bettany, recently spoke to Entertainment Weekly about their experience thus far with the new Disney+ series. Fans have been somewhat confused by the idea that The Vision (Bettany) could be back for the new series when he seemingly died in Avengers: Infinity War. But a look at some of the character's comicbook stories could provide hints as to where the reality-bending Avenger and android are going.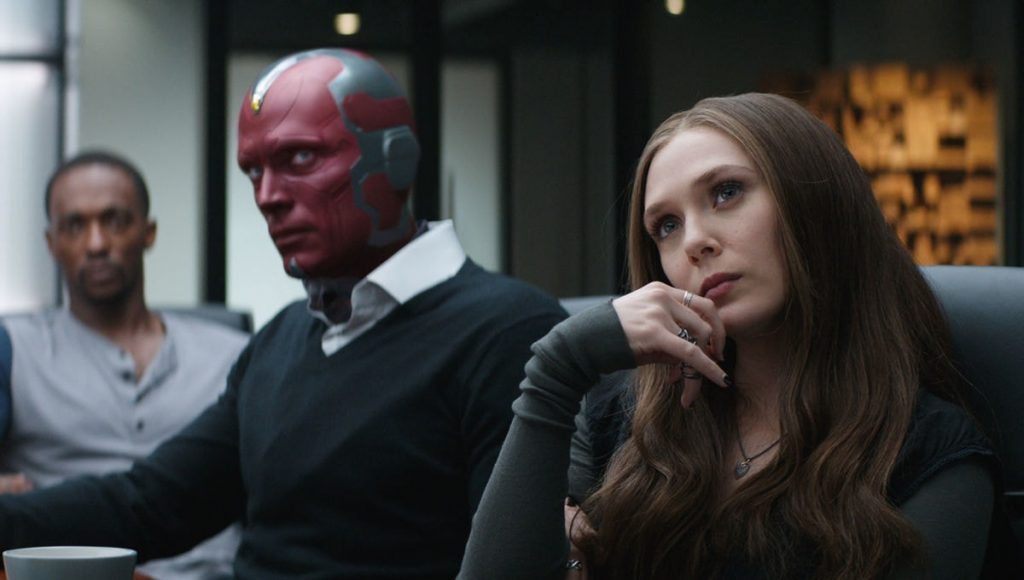 "It is a mash-up between American sitcoms throughout the decades and Marvel film with these characters," Olsen said, trying to describe the show without giving too much away. "That's where it starts," Bettany chimed in, "and then it sort of snowballs into an epic Marvel movie that you've grown to know or love."
Olsen continued:
"Just from starting from Age of Ultron. The things that I've loved about the Scarlet Witch are things we're getting to explore now. And I'm very nervous and excited about it in all the fun ways. But I think we finally get to go down some roads in comic books that are favorites and explore, and it's going to be a wild ride."
Bettany also discussed more about the characters and stories:
"I think there's been a real progression in the characters and the relationship and to actually be able to spend the time on that. Each time there's more exciting stuff for us to do.… The scripts we are reading so far are so bonkers."
Reading between the lines here, it almost certainly feels as though the Disney+ TV series is drawing inspiration from multiple storylines in Scarlet Witch and Vision's comicbook pasts. The two most recent examples would be House of M (2005) and The Vision (2016).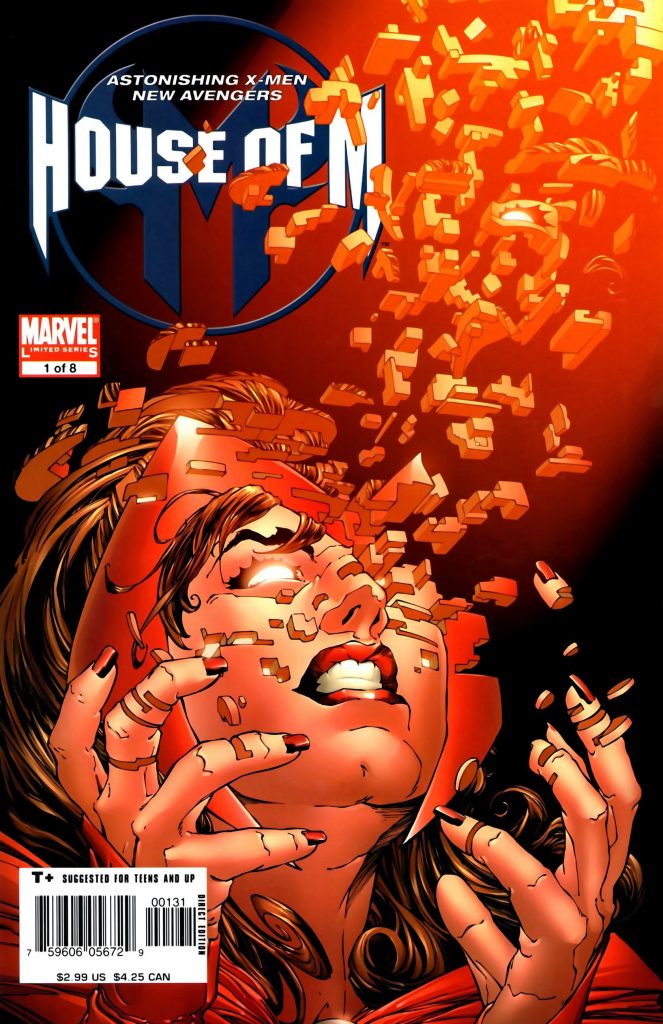 In the House of M comicbook event series by Brian Michael Bendis, the Scarlet Witch suffers a mental breakdown and uses her reality-altering powers to recreate the world around her into a planet where mutants are the dominant species. It takes the combined efforts of the Avengers, X-Men, and Doctor Strange to stop her and set things right.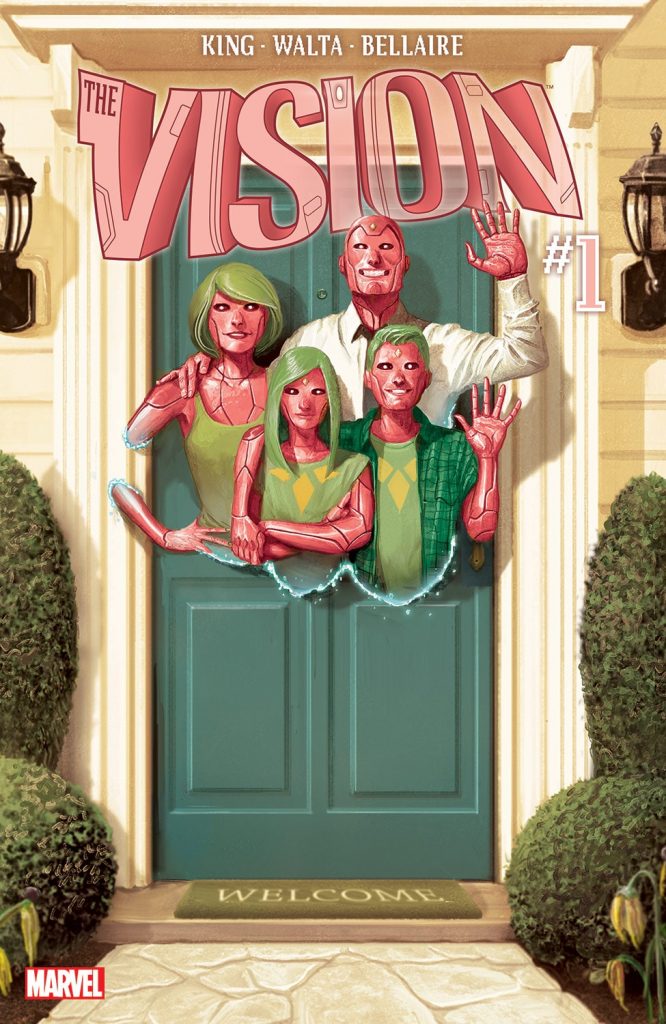 The Vision, by writer Tom King, revolves around the problems created when Vision constructs a perfect sitcom-esque suburban android family for himself, including a wife and two children. Connecting the dots for the new TV series, it might be that Wanda, unable to cope with the death of Vision at the hands of Thanos, uses her powers to create a perfect sitcom-life for herself, including resurrecting her lost love. Her dangerous reality-altering actions would then force Doctor Strange to step in and stop her.
But that's just our educated guess. What wacky weirdness do you think WandaVision holds in store for us?