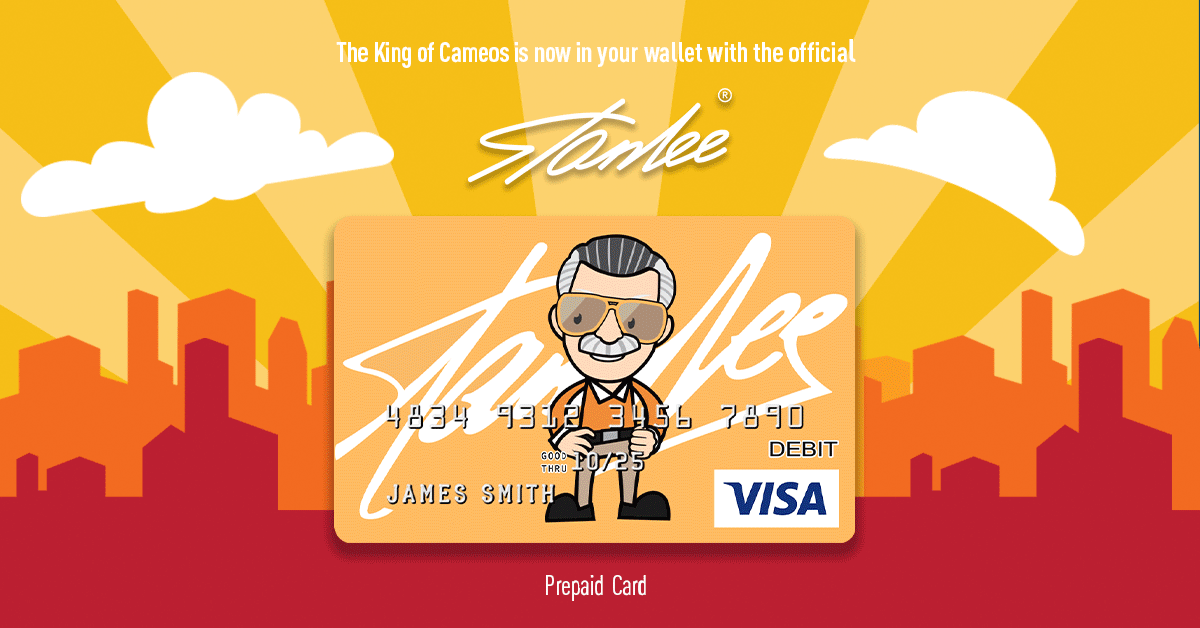 In case you weren't aware, D23 was chock full of Marvel news! During the Saturday morning panel that took fans behind the scenes of Walt Disney Studios, producer extraordinaire Kevin Feige unveiled exciting new information for the packed crowd.
The presentation kicked off with a pop-in from Black Panther director and co-writer Ryan Coogler. Feige playfully tried to get Coogler to reveal any details about the project, but the director remained tight-lipped. The only piece of info he would reveal about the top-secret project is that Black Panther 2 will hit U.S. theaters on May 6, 2022. 'Nuff said.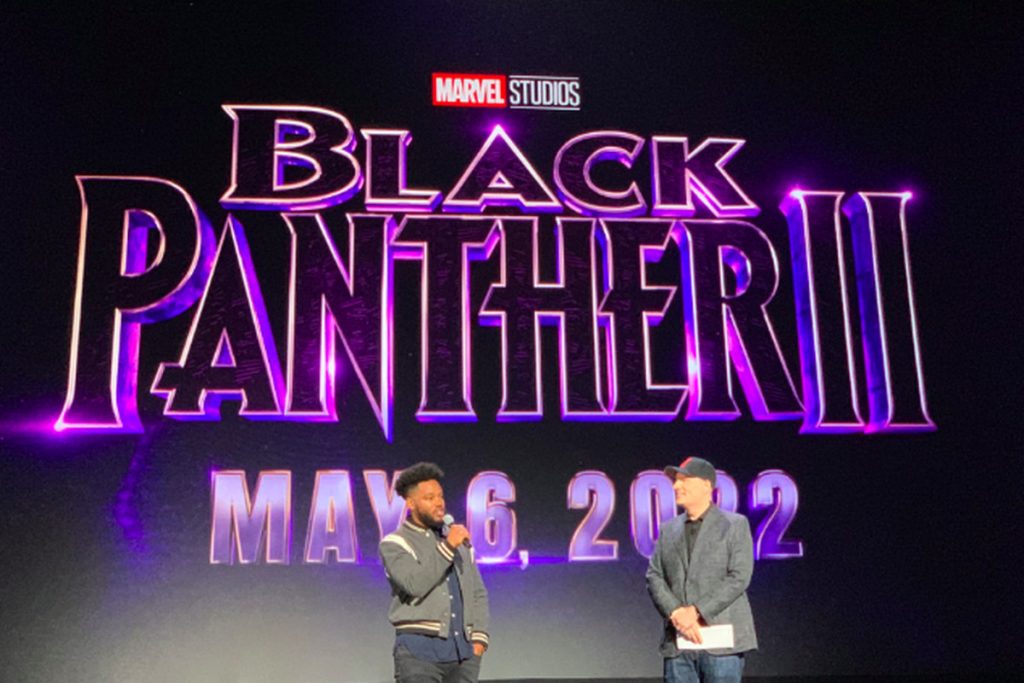 Feige moved on to the film adaptation of Jack Kirby's cosmic creation The Eternals. Feige invited a whole horde of cast members from the film to the stage including Richard Madden, Kumail Nanjiani, Lauren Ridloff, Brian Tyree Henry, Salma Hayek, Lia McHugh, Don Lee, and Angelina Jolie.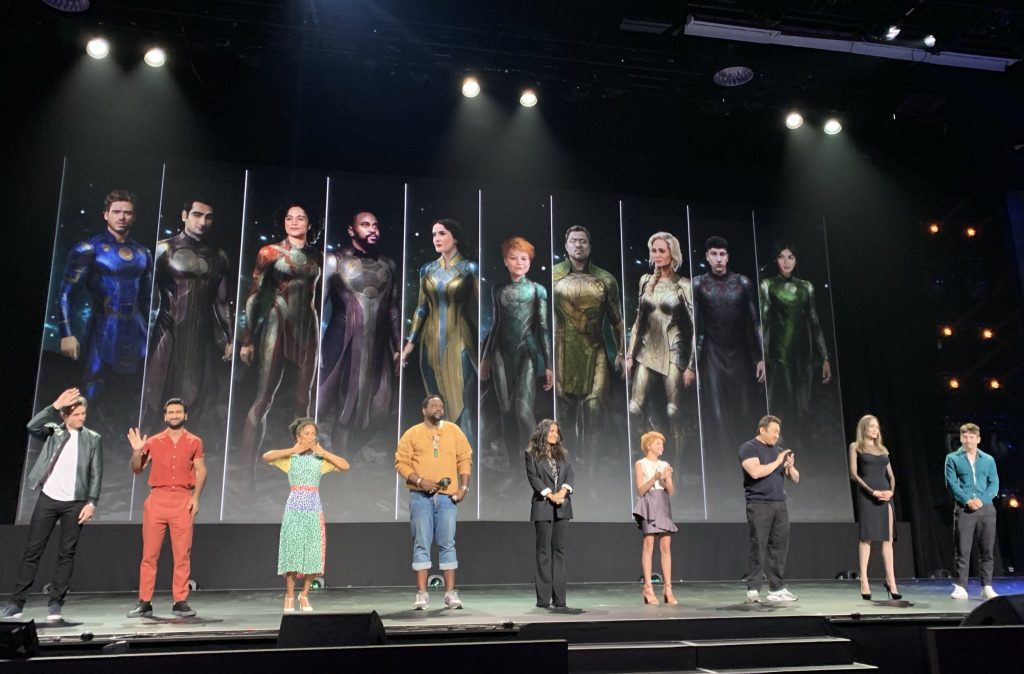 Feige threw brand new concept art of each character up onto the screen for all to see. He also announced three new cast members and their characters: Gemma Chan, who will play Sersi; Kit Harington, who will be playing Dane Whitman aka The Black Knight; and Barry Keoghan, who portrays Druig. Directed by Chloé Zhao, The Eternals opens in U.S. theaters on November 6, 2020.
Feige ended the star-studded Marvel Studios presentation with Black Widow, which hits U.S. theaters on May 1, 2020. Feige shared a video featuring stars Scarlett Johansson, David Harbour, and Florence Pugh from the set of the movie. The audience was also treated to a brand-new scene/trailer from the film. The footage opened with a wide shot of a European city, with the word BUDAPEST stamped across the screen. MCU fans will instantly know that as the location of a mysterious event in Black Widow and Hawkeye's shared past. The scene shown involved Black Widow fighting one of her "sisters" in an apartment and felt very reminiscent of the gritty Jason Bourne films. The trailer ended with Black Widow facing off with Marvel mainstay villain Taskmaster, who brandished his (or her?) iconic shield, garnering an audible gasp from the crowd. If that reaction was any indication, fans certainly can't wait to see this on the big screen in 9 months!