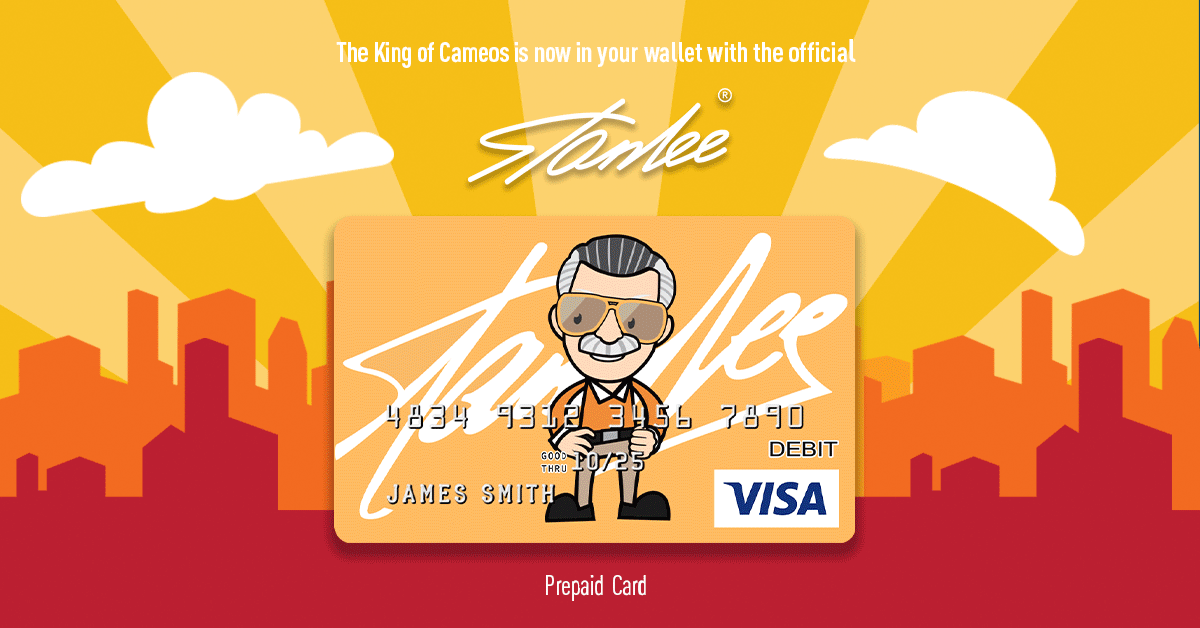 Marvel Comics #1 came out 80 years ago on August 31, 1939. Marvel is celebrating the anniversary of this landmark issue with a panel at D23 Expo and the release of Marvel Comics #1000 this month. A special D23 variant that includes Mickey Mouse on a Marvel cover for the first time was available at the D23 panel on Saturday.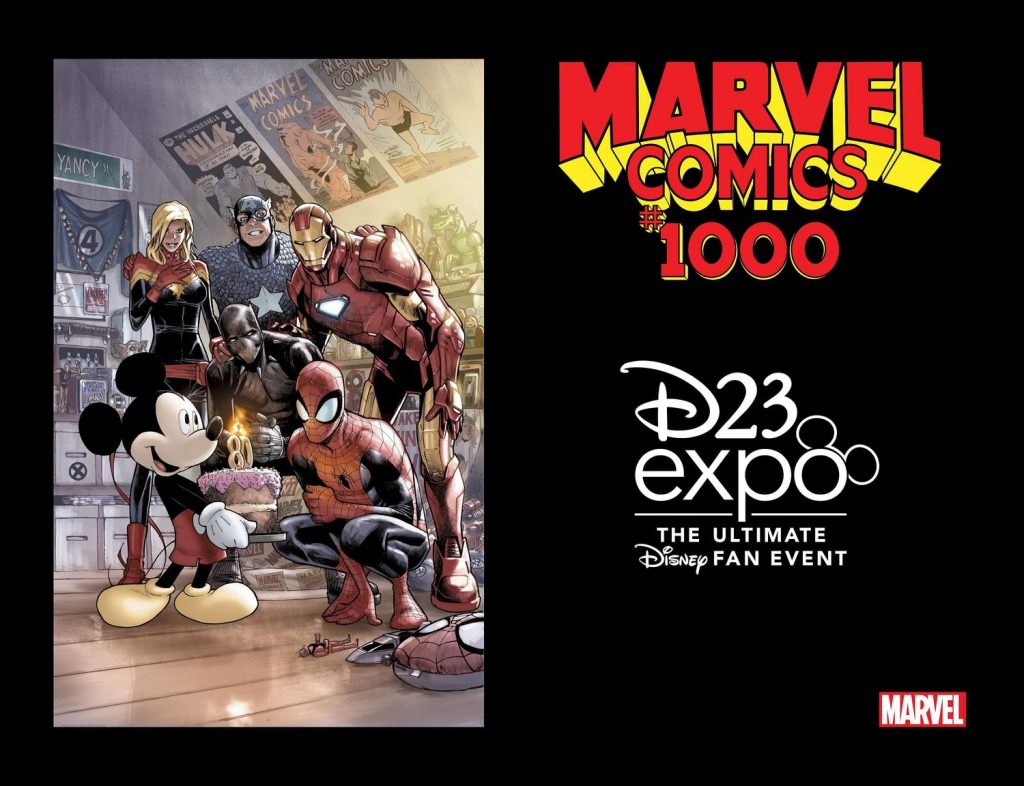 Marvel Editor-in-Chief C. B. Cebulski and Marvel Senior Editor Tom Brevoort hosted the panel, which was essentially a back and forth "fireside chat" between the two going over highlights of Marvel's 80 years of history. Brevoort has been with Marvel since 1989, so he was there to personally witness 30 of those 80 years as they unfolded.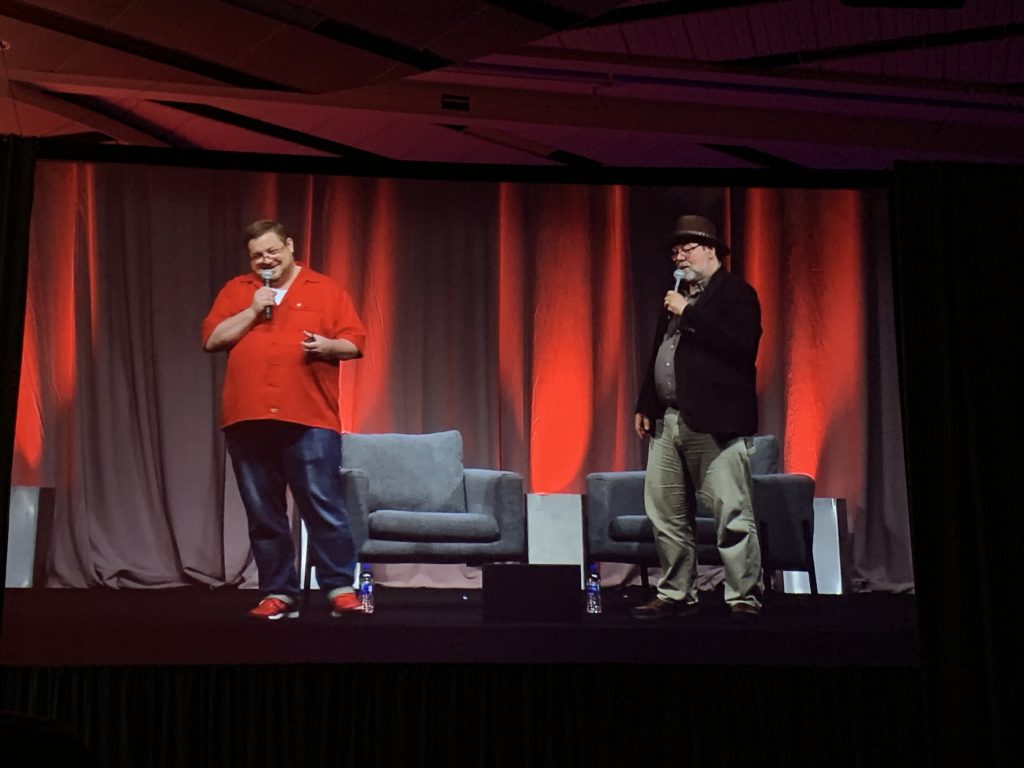 Of course, for the vast majority of those 80 years, Stan Lee has been part of Marvel, starting as an office boy in late 1939 until his passing in 2018 as Marvel's only designated Chairman Emeritus. In fact, all told Stan spent 79 years of his life as an integral part of Marvel.
Cebulski and Brevoort acknowledged Stan's many contributions to Marvel's history such as Fantastic Four #1, Amazing Fantasy #15 which introduced Spider-Man, and Stan's ability to collaborate with such great artistic talents as Jack Kirby, Steve Ditko, John Romita and many more. This allowed the artists to draw the story plots any way they wished and gave Marvel a dynamic visual look perfectly complemented by Stan's clever dialogue and characterization. This brought Marvel Comics right to the top of the comicbook sales charts in the 1960s and it's been there ever since. They also noted how Stan might well have anticipated modern social media with his ability to reach out directly to the Marvel fans with his letters pages, his Bullpen Bulletins, Stan Lee's Soapbox columns and of course the M.M.M.S. (Merry Marvel Marching Society) and F.O.O.M. (Friends Of Ol' Marvel) fan clubs of the 60s and 70s.
The 70s were highlighted by the appearance of the multinational X-Men, the 80s by the pioneering cross comics event Secret Wars. In the late 80s and early 90s, under then Editor-in-Chief Tom DeFalco, sales of Spider-Man #1, X-Force #1 and X-Men #1 comics reached multiple millions of copies. Talents such as Todd MacFarlane, Rob Liefeld, Chris Claremont and Jim Lee had something to do with this staggering success as well.
Of course, in the late 1990s and early 2000s Marvel moved into massive movie successes, beginning with Blade in 1998, then X-Men in 2000 and Spider-Man in 2002. The last 10 years have been dominated by the unprecedented success of the Marvel Cinematic Universe, which was built on the same shared universe concepts Stan Lee and company first established in the 1960s. Marvel Studios head Kevin Feige has acknowledged that Stan, Jack, Steve and all the rest are who he keeps uppermost in mind as he oversees the unparalleled success of the MCU series of films.
Cebulski made it clear that the movies complement the comics and the comics complement the movies, bringing more creative energy and success to both. Although he called the movies "the face of Marvel," he reminded everyone that the comics remain "the heart of Marvel."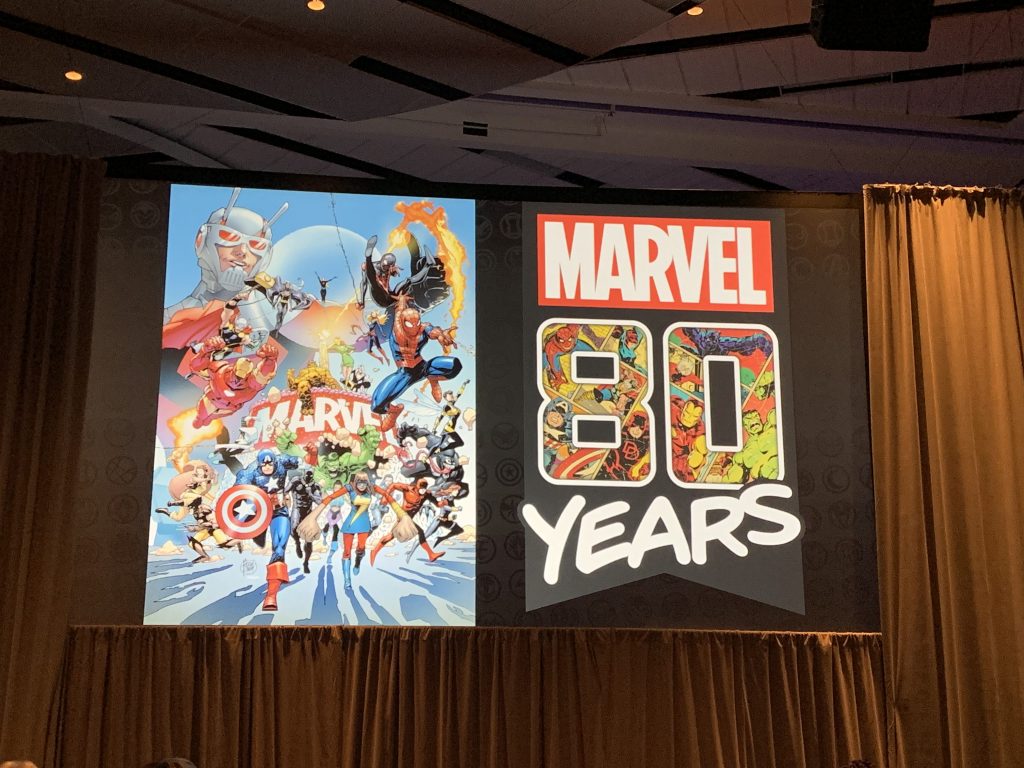 Now as Marvel Comics moves beyond issue #1000, the MCU moves into Phase 4, and new Marvel Entertainment television shows are announced for Hulu and Disney+, the next 80 or so years of Marvel is looking pretty good.