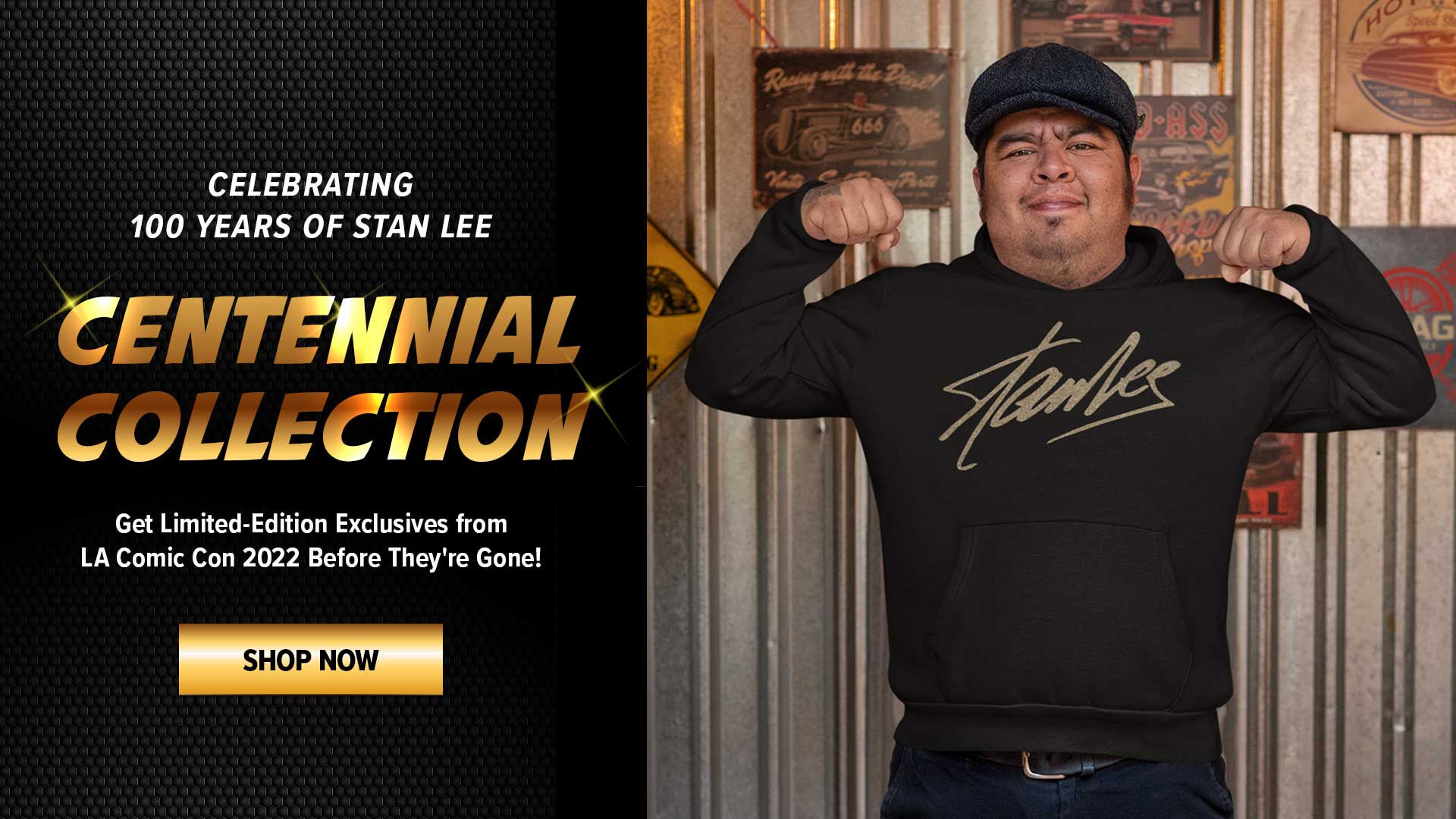 In honor of President's Day, we take a look at one of Stan's proudest Presidential Moments.
Stan Lee met three Presidents of the United States: Ronald Reagan, Bill Clinton, and George W. Bush. (His encounters with both Reagan and Clinton occurred after they left office.) While it was undoubtedly an honor for him to meet our Commanders-in-Chief—and them to meet him, we're sure—one occasion was particularly special.
In November 2008, Stan was awarded the prestigious National Medal of Arts by President Bush. This accolade represents the government's highest award granted to artists and patrons of the arts, people and groups who "…are deserving of special recognition by reason of their outstanding contributions to the excellence, growth, support and availability of the arts in the United States," according to arts.gov. Stan was among nine honorees that year; his fellow recipients included, among others, The Sherman Brothers songwriting team, jazz musician Hank Jones, sculptor Jesús Moroles, Ford's Theatre Society, and actress Olivia de Havilland. (Fun fact: de Havilland starred as Maid Marian in one of Stan's favorite movies, 1938's The Adventures of Robin Hood.)
Perhaps the most widely seen Stan photo from the ceremony is the one below. And in typical Stan fashion, there is a short yet humorous tale behind it.
As Stan recounted the story, he recalled waiting on stage behind Olivia de Havilland during the ceremony. When she approached the President to receive her award, they exchanged a congratulatory kiss. Being the lighthearted jokester he was, Stan quipped to President Bush when he stepped forward to shake his hand and accept his medal: "Does this mean I have to kiss you, too?" The resulting broad smiles and genuine laughter captured by the camera almost serve as a time capsule of the moment, which was classic Stan. We can't imagine many other recipients of this award being as laid-back and witty as Stan when face to face with the President! And who else can picture Stan saying that? We certainly can!
Below are two more pictures from the event:
And just to be fair, here are two other photos of Stan with former Presidents:
Happy President's Day!