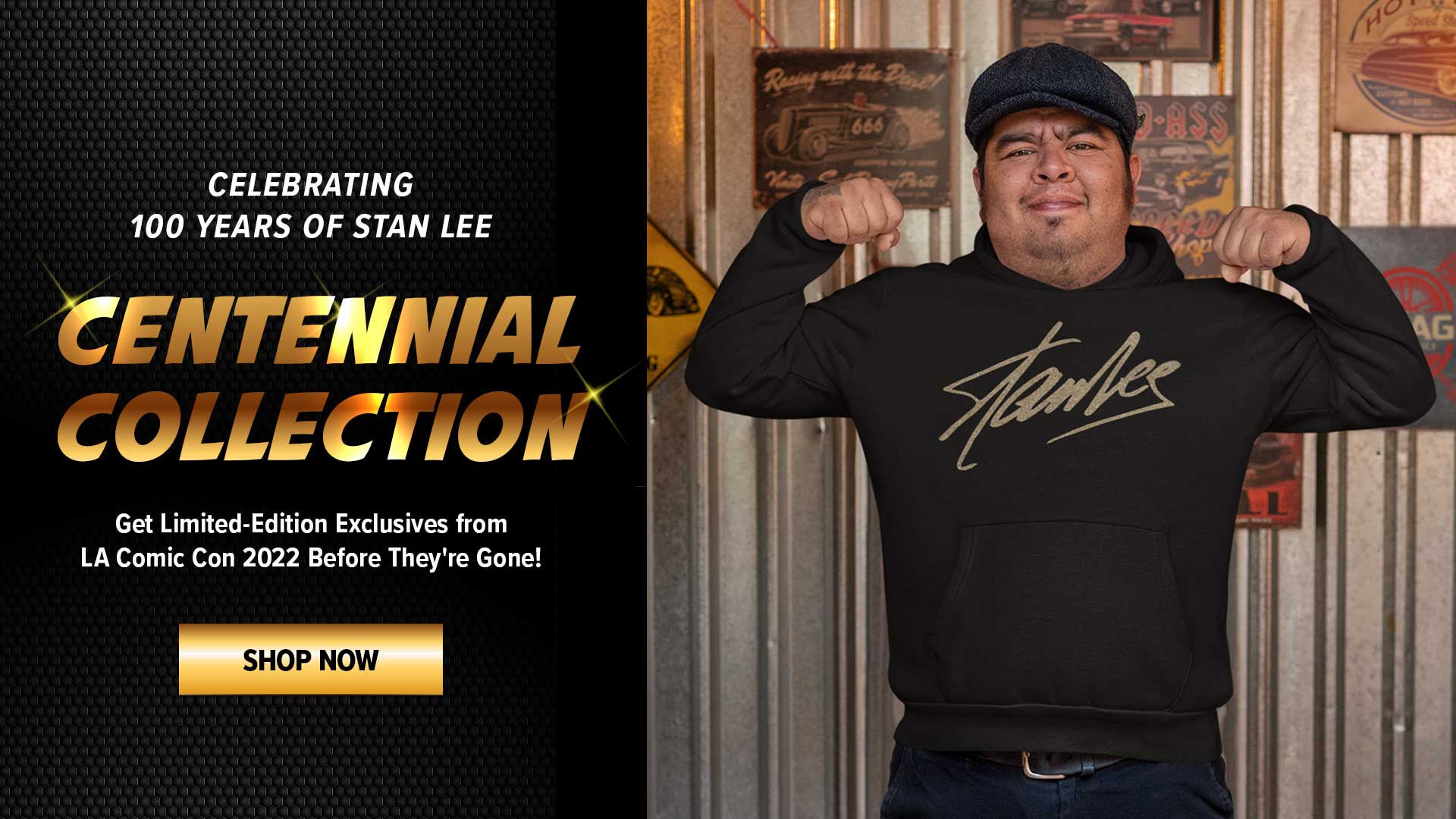 We don't need any excuses to celebrate Stan – but we'll gladly take them! We're not talking about his birthday on December 28, but rather the many honors he received from cities, states, and counties in the form of Stan Lee Days.
Today we're observing two Stan Lee Days: one in Long Beach, California and one in the county of Los Angeles. Stan accepted these tributes when he appeared at the inaugural Long Beach Comic Con on October 2, 2009. Along with these distinctions, Stan also cut the opening day ribbon for the new convention with comically gigantic scissors!
Take a look at some photos from that ceremony below, along with Stan's proclamations from Long Beach and Los Angeles County: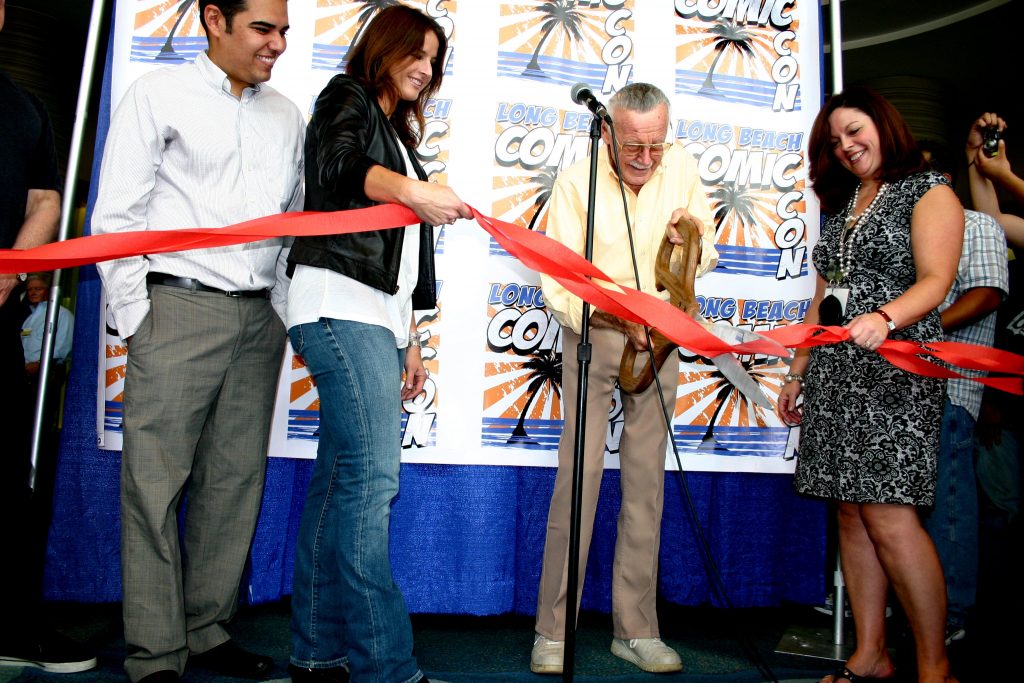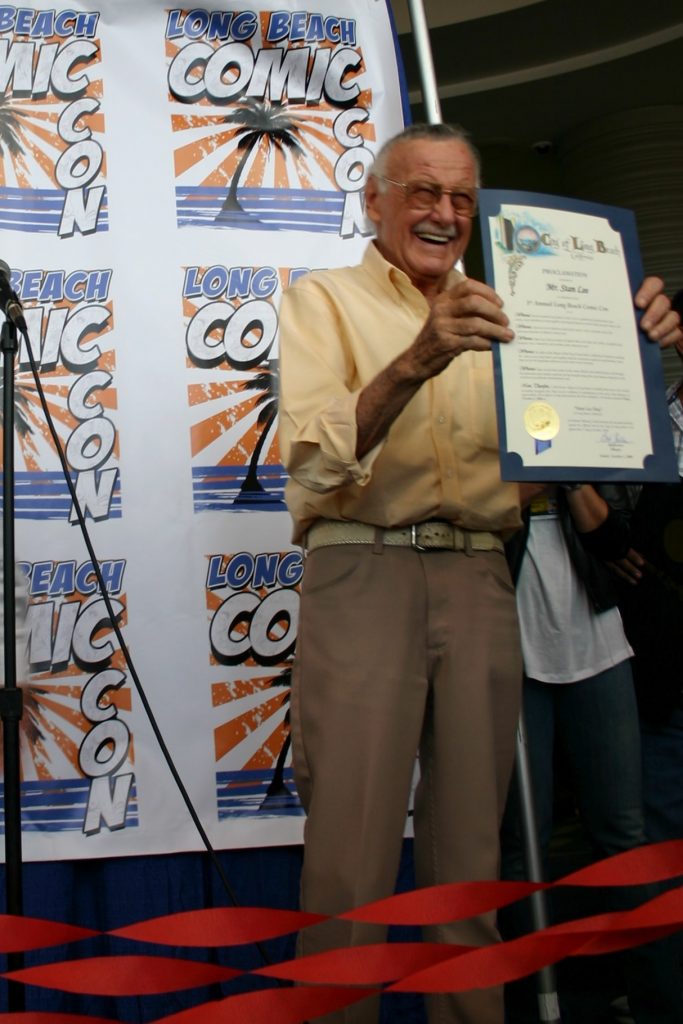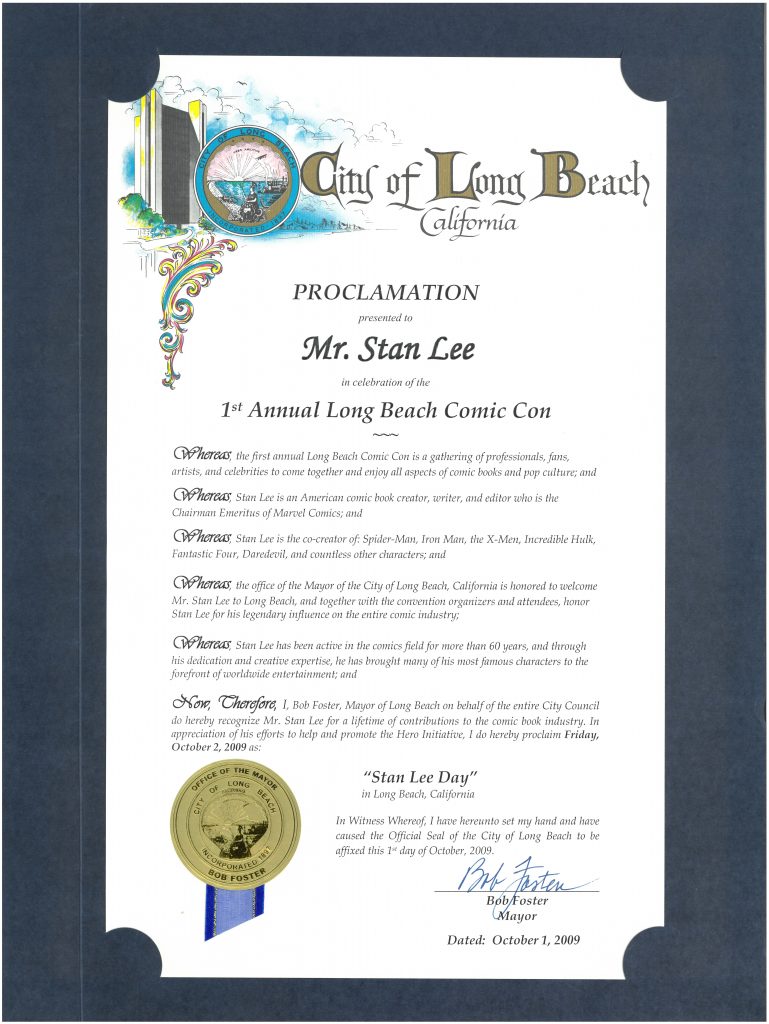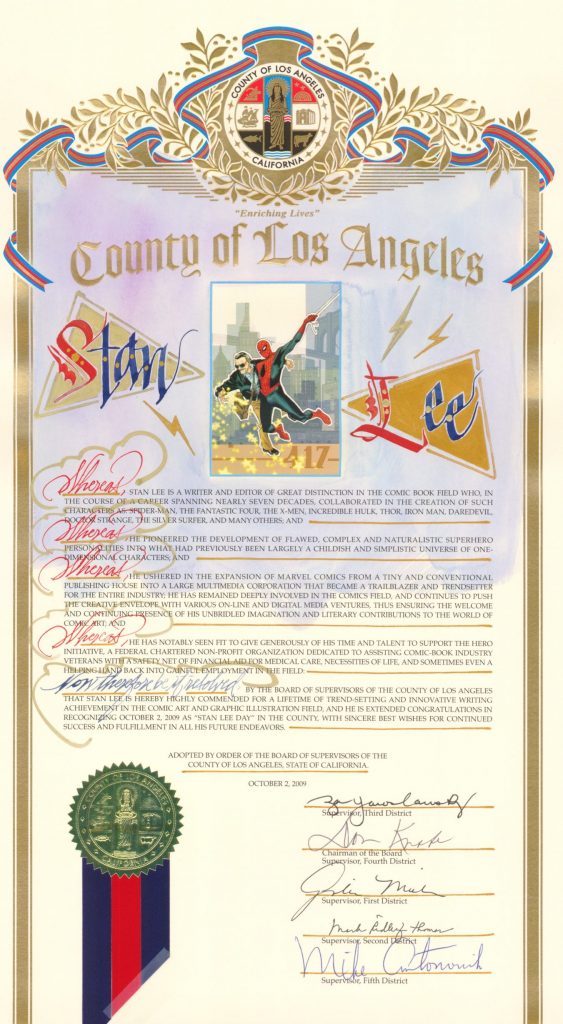 Other noteworthy honors came from the Los Angeles City Council and New York City in 2016. Both Stan Lee Days coincided with comic conventions in each city. New York officially dedicated October 7 as Stan Lee Day, while Los Angles announced October 28 as Stan's special day. (We must note, however, that the date declared on the Los Angeles certificate reads September 27, 2016 or December 28, 2016.) Upon receiving the LA honor, Stan stated that it made him feel like "the luckiest man alive."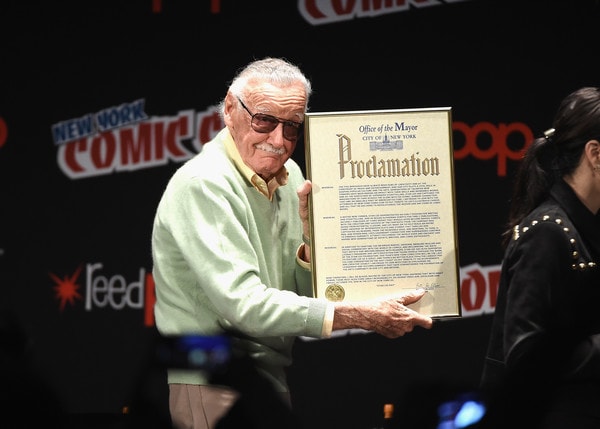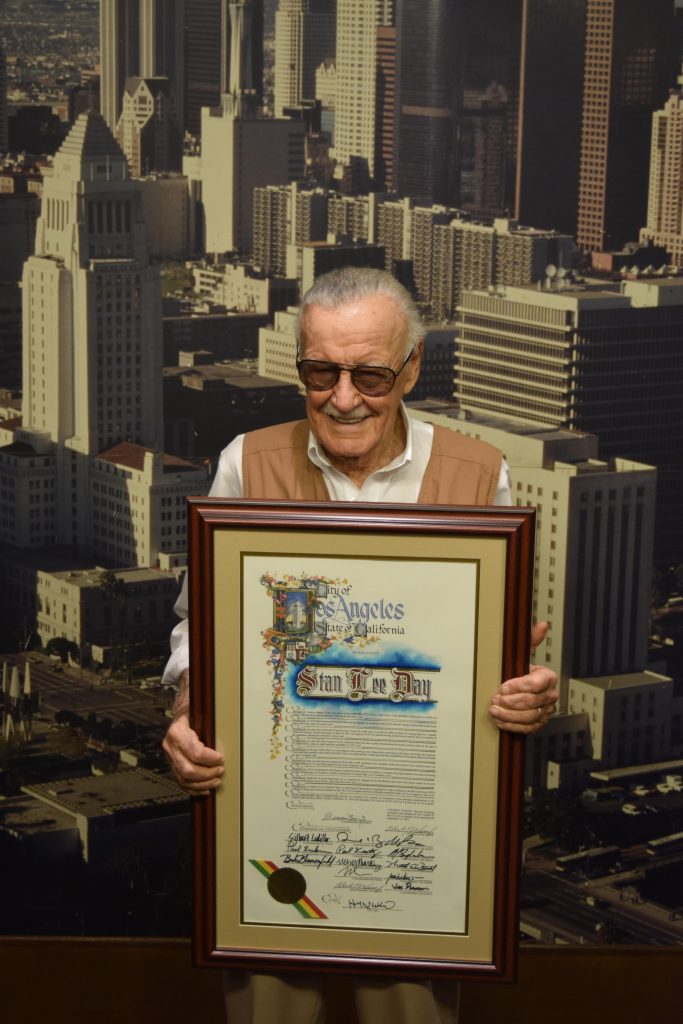 Elsewhere across the country, fans worked to have various other days, including December 28 and November 12, named in Stan's honor. We're talking places from Massachusetts to Hawaii to Cortez High School in Phoenix! Heck, we even spotted a petition on change.org to make December 28 a national holiday. (We heartily agree with that idea!)
Stan has also been commemorated with other civic honors, including his own street in New York City this year. And we can't forget his star on the Hollywood Walk of Fame, a star-studded celebration Stan enjoyed 10 years ago. Fans also recently clamored for a Stan statue in NYC, too, another endeavor we enthusiastically support.
Seeing all of these tributes warms our hearts here at TheRealStanLee.com! How do you plan on celebrating Stan The Man today?