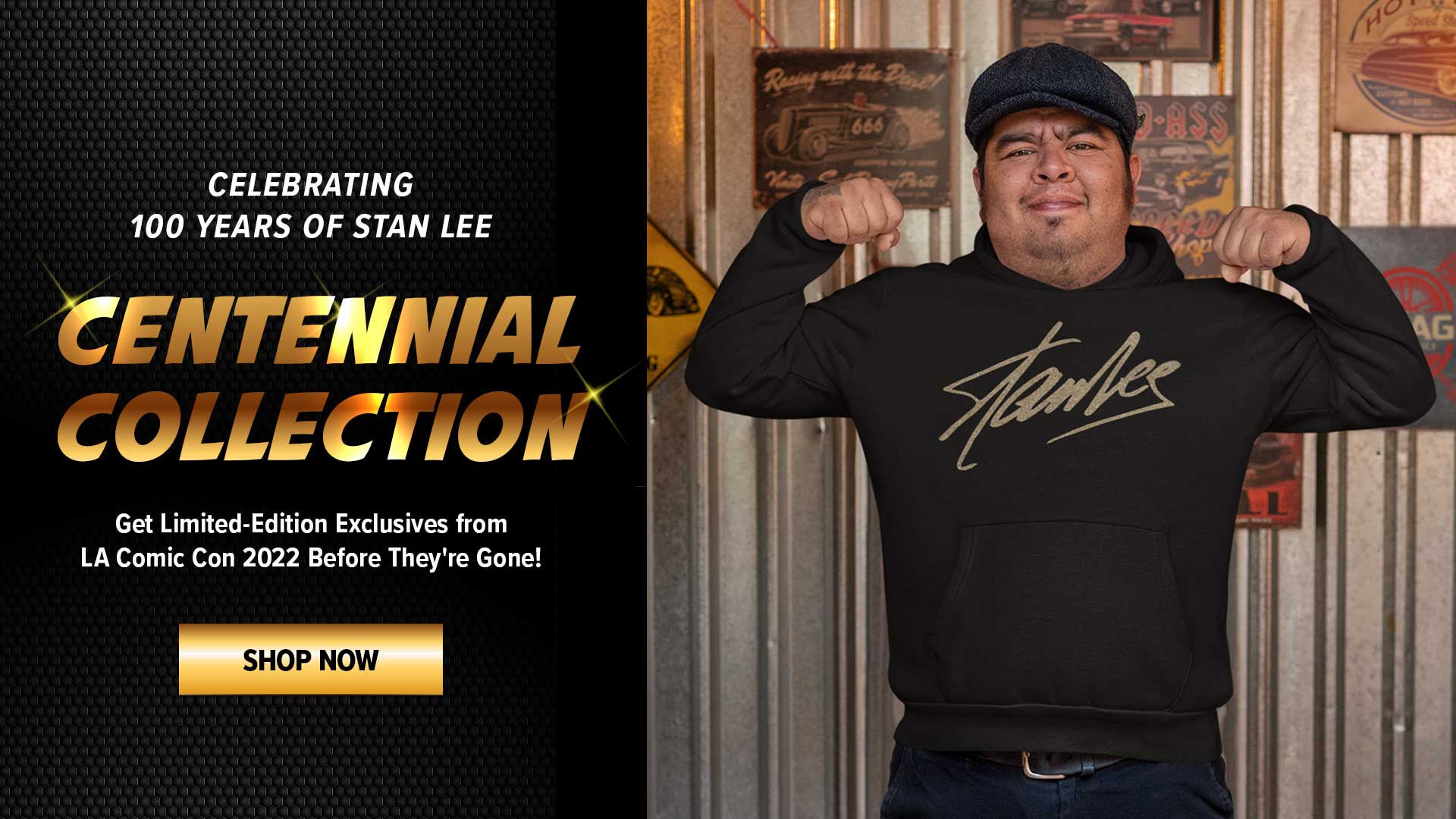 Disney's D23 Expo is in full swing! The 6th celebration is welcoming fans from all 50 states AND 47 countries through Sunday at the Anaheim Convention Center.
The ultimate Disney fan event also features over 215 presentations, sneak peeks, meet-and-greets, and more; not to mention, over 70 stars from Walt Disney Television shows will be on hand, too. And, for those fans who like merchandise (who doesn't?!), there's over 1,100 products debuting at the event—and that's only the brand-new stuff!
Clearly, there's a lot to see, do, and buy at D23 this year. But one of the things we were most excited for fell into the 'see' category: items "from the desk" of Stan Lee.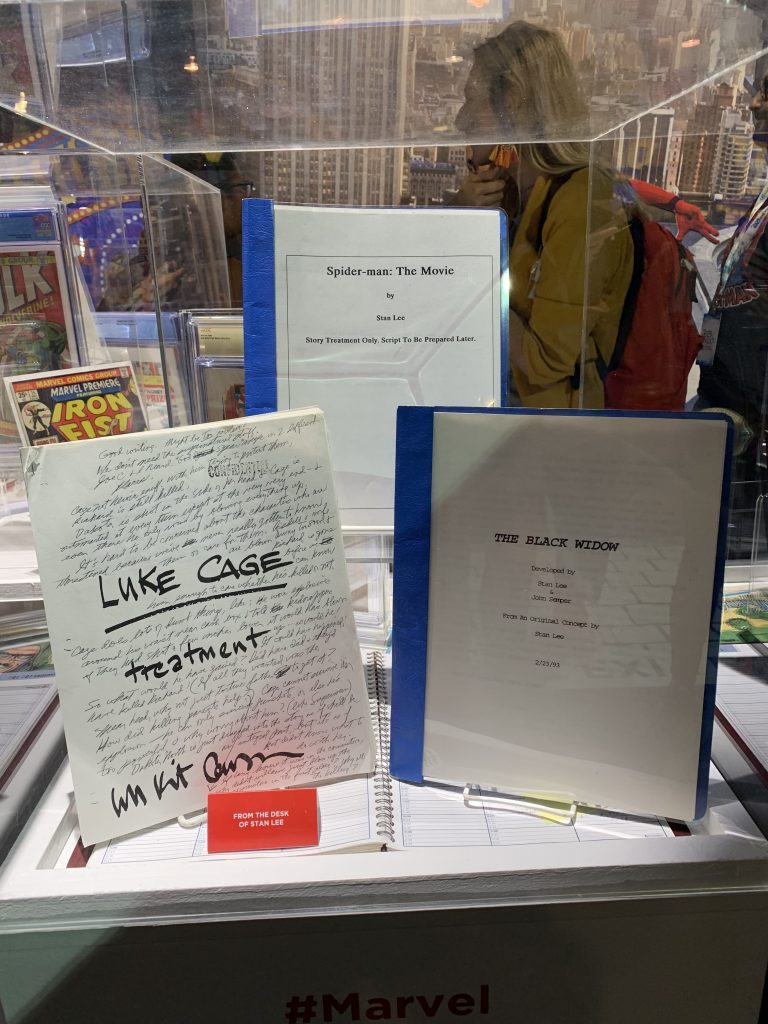 The small exhibit is nestled inside the Uptown Disney pavilion, for those of you who are visiting the convention and want to sneak a peek for yourself. Two Stan Lee-penned stories, one for Spider-Man (he forgot to capitalize the 'M'!) and one for Black Widow, are on display, as well as a treatment for Luke Cage which bears a full cover page full of Stan's notes! But that's not all. If you look closely, you'll see that two of these items are sitting on one of Stan's date books from the early 2000s. And underneath those you can glimpse a 1971 Rolling Stone cover featuring the Hulk and 1982 issue of The Official Marvel No-Prize Book featuring Stan The Man!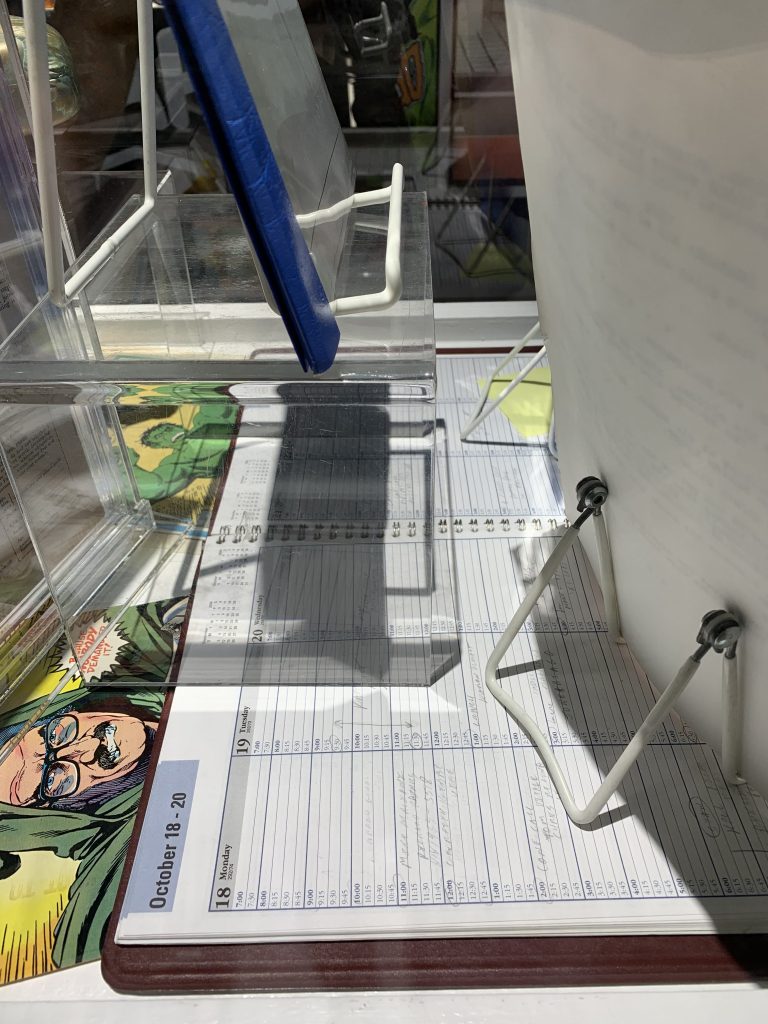 We were pretty happy to spot these cool Stan-related objects amidst all the awesome things at D23, and we thought it was a touching tribute to Stan, who contributed so much to the Marvel Universe.
Those wandering around Hall B at the expo may also bump into The Stan Lee Story, which is on display at the TASCHEN booth, along with many wonderful Disney-related books. For more information on that extraordinary work and to browse some pages, click HERE.