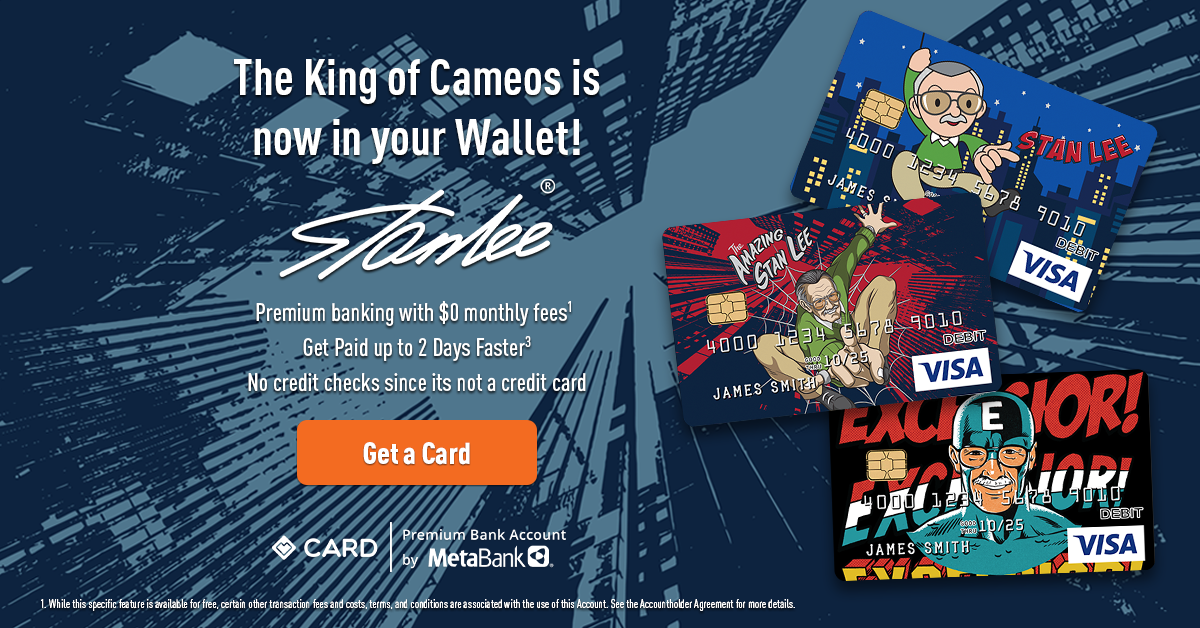 If you're reading this article, you know that Stan Lee co-created some of the world's most famous characters and superheroes—Spider-Man, The Fantastic Four, Iron Man, the X-Men, Black Panther, Hulk, Doctor Strange, and hundreds (well, thousands) more. Just as famously, those good guys were different than others who came before them, like Superman and Batman. That's because starting with the creation of The Fantastic Four in 1961, Stan imbued his heroes with flaws and real-life problems that readers could readily connect with; not to mention, these characters also resided in the real world, one that fans could recognize and relate to.
Good and bad men and women have been battling it out in literature for millennia and in cinema since the debut of that medium at the end of the 19th century. Stan was always a voracious reader and avid movie-goer from his childhood, devouring and enjoying classic tales and films of all genres, like the Hardy Boys series, The War of the Worlds, Frankenstein, The Adventures of Robin Hood and Tarzan the Ape Man. In September of last year, Stan shared with us what he considered the first genuine superhero movie, at least that he could recall, and it was rather an unconventional choice: The Scarlet Pimpernel from 1934, based upon the novel of the same name published in 1905.
Leslie Howard (one of Stan's favorite actors) starred as Sir Percy Blakeney, a vigilante who saves French noblemen from death by guillotine. It's interesting to note that Sir Percy didn't actually possess any superpowers; however, Stan still thought of the character as a hero and revered the way in which he represented an intelligent gentleman.
In the video below, Stan talked more about the movie, including a scene he recalled (dialogue and all!) that was edited due to censorship. It's slightly ironic that Stan recited this amended sequence, because he would fight his own battle with censorship in the comicbook world decades later, in the 1970s.
What is the first superhero you remember, either in comics, TV or movies? Feel free to share with us on social media!