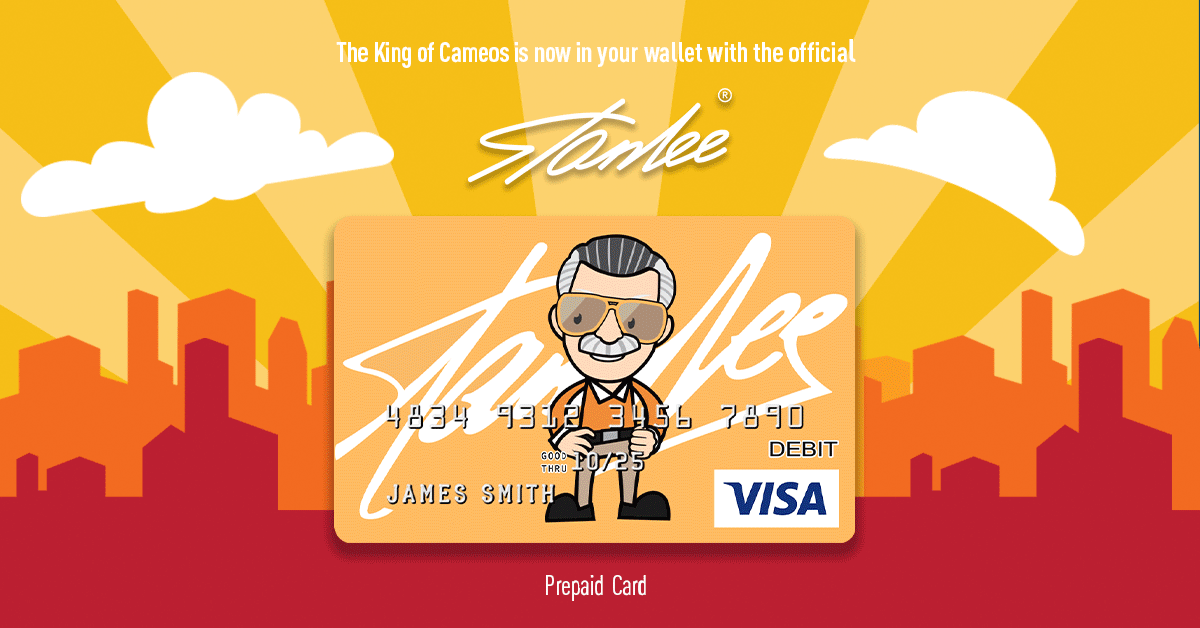 The gray ruins of a Death Star. Intense, pounding ocean waves. A clash of light sabers blue and red….
In less than two months, Star Wars Episode IX: The Rise of Skywalker will hit theatres and a 32-year saga will come to its conclusion. At least, that's what the final trailer, released last night during halftime of Monday Night Football on ESPN, has promised.
Well, every good story should have an ending. We thought Star Wars originally ended back in 1983 with Return of the Jedi, but in 1999 George Lucas revisited his galaxy far, far away with his long-promised trilogy of prequels, Episodes I through III. Then in 2015, now under the Disney banner, Star Wars Episode VII: The Force Awakens began this, the final trilogy of the Skywalker Saga.
But what new information have we learned from this latest trailer? Well, frankly, not much. The previous trailer and the footage released at the D23 Expo have both revealed much more than this trailer.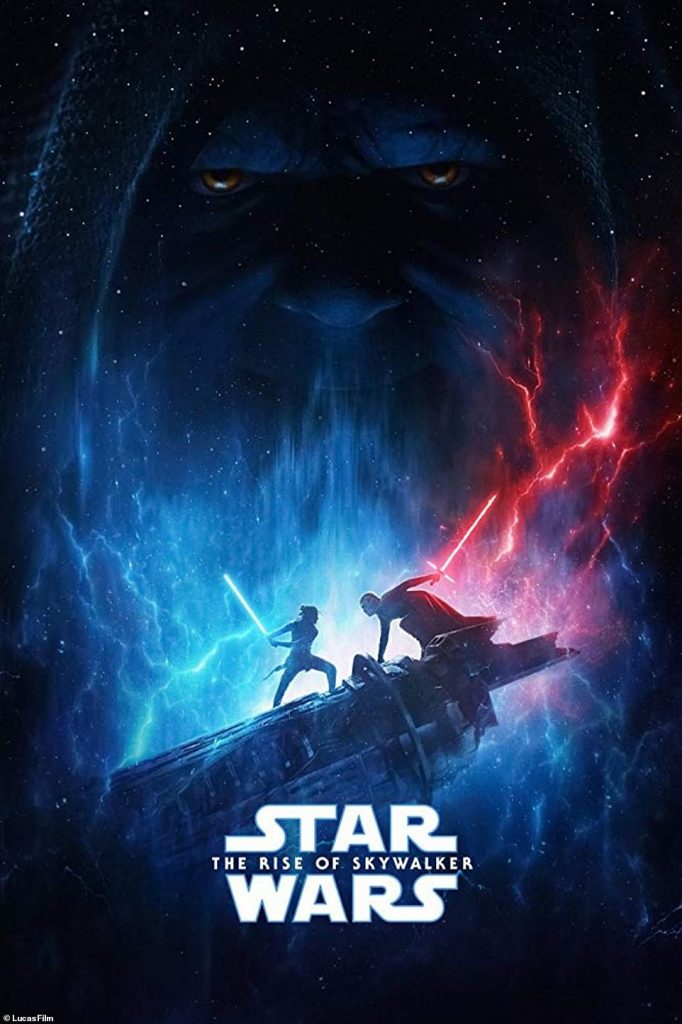 Here's what we have learned:
It is now confirmed that Emperor Palpatine will be in the movie and may even speak the lines we hear in the trailer during the movie. But note that Luke Skywalker spoke over an original The Force Awakens trailer and said not one single word in that entire movie.
There's little of Kylo Ren, an actual Skywalker by the way, in the latest trailer, except for one line and a couple action shots. What will happen to Kylo in this final chapter has been kept heavily under wraps. And there's no sign of First Order leader and villain General Hux or his father, played by actor Richard E. Grant, in this newest trailer.
We get another glimpse at the welcome sight of Lando Calrissian, but no information about how he joins the Resistance forces.
There's definitely a big fleet battle going on between the First Order and a rather larger Resistance fleet than expected. Perhaps Poe's words of hope and leadership that we hear in the trailer has helped the Resistance grow. And what would Star Wars be without a good spaceship battle?
One other interesting note is that the opening scene of the first official The Rise of Skywalker trailer had the camera focused on Rey standing in a desert, and in the closing scene of this final trailer the camera again concentrates on a shot of Rey. These scenes mirror one another and remind us that she is the main hero of the final trilogy, though equally heroic are Finn and Poe, as is perhaps the anti-hero Kylo Ren. Daisy Ridley, the actress playing Rey, has a very charismatic screen presence, perhaps comparable to the likes of Audrey Hepburn, and the camera loves her. Director J.J. Abrams takes full advantage of her rare cinematic quality in both trailers.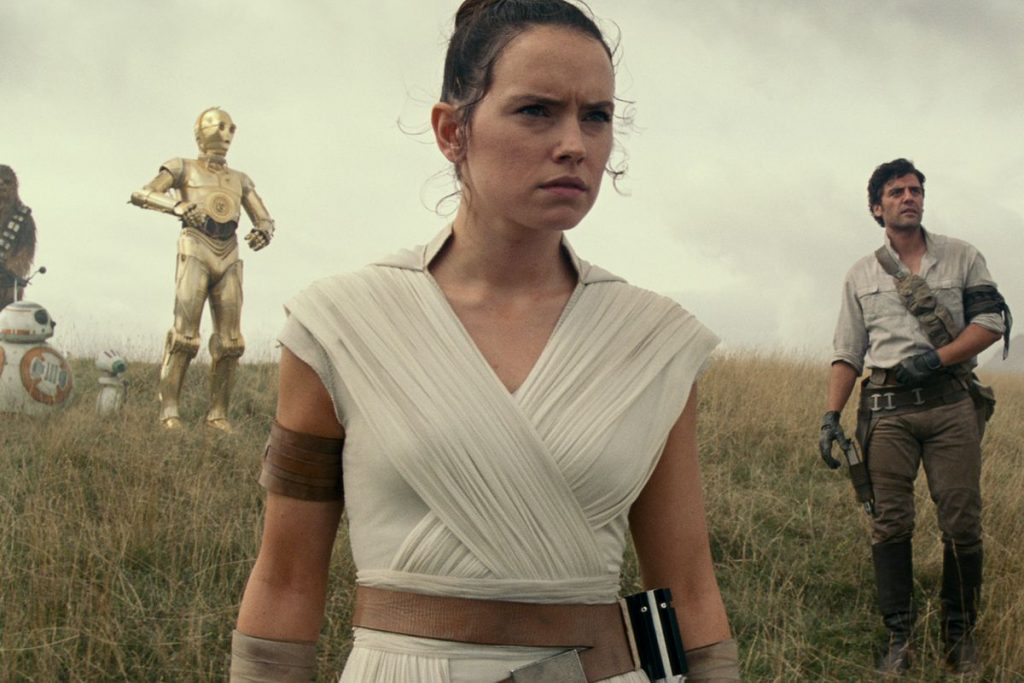 There are fan and critic theories alike all over the internet, both inspired by the previous trailers and footage, and reinvigorated by this final trailer. There are even more specious "theories" out there based on hearsay, rumor and, frankly, wishful thinking, as well. All serve to help keep Star Wars fans entertained in an anticipatory haze until the movie comes out in December.
As for myself, I think most of the footage we've seen is from the first two acts of the film, and the third act will have twists and turns intended to surprise us all as Kylo Ren and Rey confront each other one more time. Their light saber exchange on the Death Star debris in the ocean is only a preview of their final duel in the film, which may echo the epic fight between Anakin Skywalker and Obi-Wan Kenobi in Revenge of the Sith.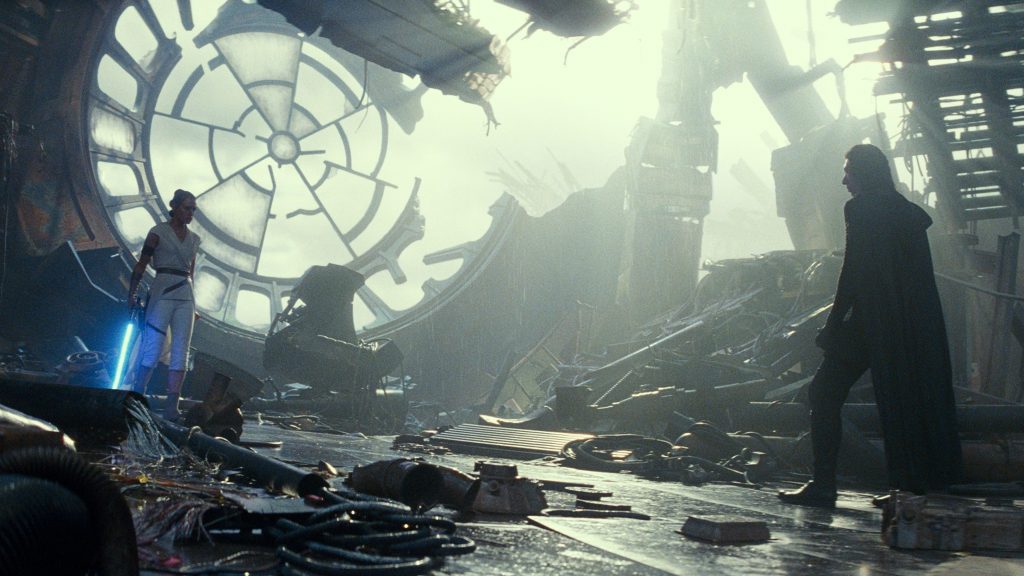 There's been a lot of speculation that the trilogy may end on a dark note, but I think not. Even Revenge of the Sith, which was designed to end on several dark notes, essentially had an upbeat ending thanks to hope in the birth of the Skywalker twins, Luke and Leia. I think the same will go for this film, and our new set of heroes Rey, Finn and Poe, plus maybe even Kylo Ren (?), will live happily ever after, with mighty Chewbacca and the handful of droids from C-3PO and R2-D2 to BB-8 loyally at their side. It should be a well-earned victory.
And dare I add that there might be a final scene similar to Return of the Jedi with the spirits of Luke, Leia and Han Solo (yes, I said it!) saying farewell to the heroic Jedi and friends who've saved the galaxy?
However, to quote accomplished writer and columnist Gregg Easterbrook, I can only share this disclaimer: "All Predictions Wrong, or Your Money Back."
Meanwhile, Disney may be ending the Skywalker Saga, but they'll continue to explore the Star Wars universe in many ways, with The Mandalorian series on Disney+; another short season of Star Wars: The Clone Wars animated series; the recently announced Obi-Wan Kenobi series with Ewan MacGregor; and of course new Star Wars films planned by director Rian Johnson (The Last Jedi), showrunners D.B. Weiss & David Benioff (Game of Thrones), and producer Kevin Feige (Marvel Cinematic Universe).
The Skywalker Saga may be ending starting December 20, but have no fear — after all, "confronting fear is the destiny of the Jedi" — the Star Wars universe is ramping up for years to come.
Tickets for showings of Star Wars Episode IX: The Rise of Skywalker are now available.