What appropriate news for May the 4th!
Marvel writer/director (and Oscar winner for 2019's Jojo Rabbit) Taika Waititi is officially directing and co-writing a new Star Wars movie! Disney announced today that Waititi will join forces with 1917 co-writer Krysty Wilson-Cairns to pen a new story for the Star Wars franchise.
Now, this news isn't entirely surprising for a number of reasons. Back in January, The Hollywood Reporter wrote that the writer/director/producer/actor was in contention to develop a future Star Wars flick – so it seems that those rumors were obviously true.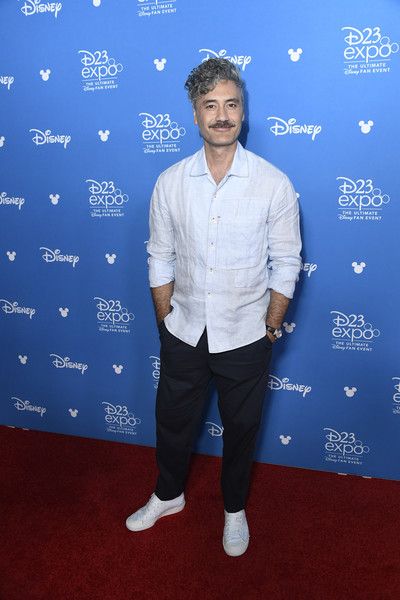 It's also not Waititi's first exposure to the universe. Fans of the Disney+ series The Mandalorian saw his handiwork during the last episode of the show's first season, which he directed. And because it seems that he likes to keep very busy, Waititi also lent his voice to The Mandalorian droid IG-11 in three episodes. So it's quite obvious he has an interest in the material already!
Though Waititi made a name for himself in the industry with indie films such as What We Do in the Shadows and Hunt for the Wilderpeople, his Marvel work sets him up nicely for this next assignment. With Thor: Ragnarok under his belt and Thor: Love and Thunder on the horizon, he definitely has the proper experience to take on a big budget flick that will be part of a beloved franchise. And here's hoping he'll inject some of his special brand of comedy into the proceedings, too!
Naturally, there's no release date in sight for this new project, but it certainly gives fans something to look forward to.