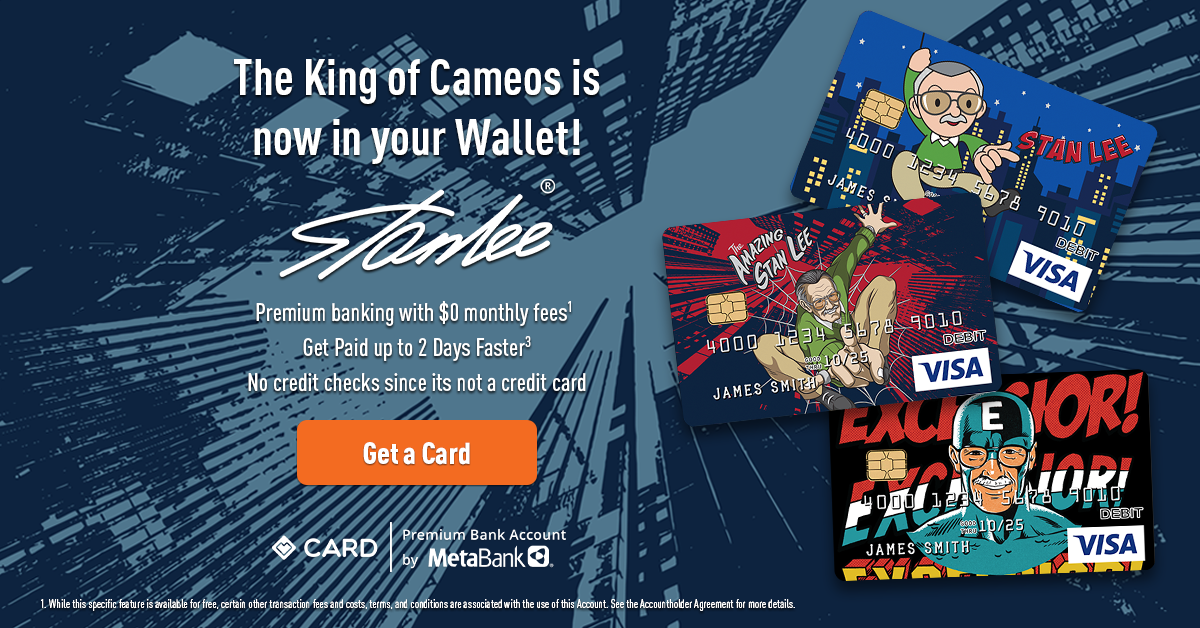 After reading about Spider-Man in Marvel comicbooks or seeing him in action in several movies, have you ever wondered what it would be like to actually sling webs like ol' Spidey himself?
Well, Disney has plans to help visitors to Avengers Campus at Disney's California Adventure Park and Disneyland Paris experience it firsthand with their upcoming Spider-Man theme ride, which will be housed in the Worldwide Engineering Brigade – WEB for short – area of the parks.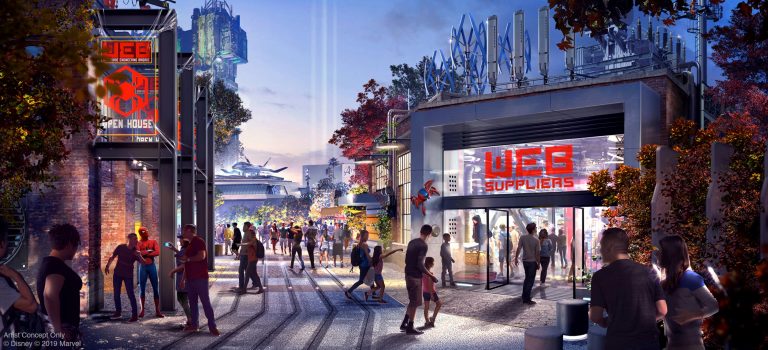 At this year's New York Comic-Con, a panel revealed some of the secrets of the attraction to eager audiences. Scot Drake, creative executive at Walt Disney Imagineering, had this to say about it:
"When the mischief that Peter Parker gets in, where Spider-bots are released all over the [Avengers] campus, …. we get in these vehicles, and we go on this crazy adventure through all different parts of the campus cleaning up and slinging webs right next to Spider-Man."
A video of the panel can be found HERE. Accompanying text further describes that "guests on the attraction will be able to shoot their own webs out of their wrists via immersive technology."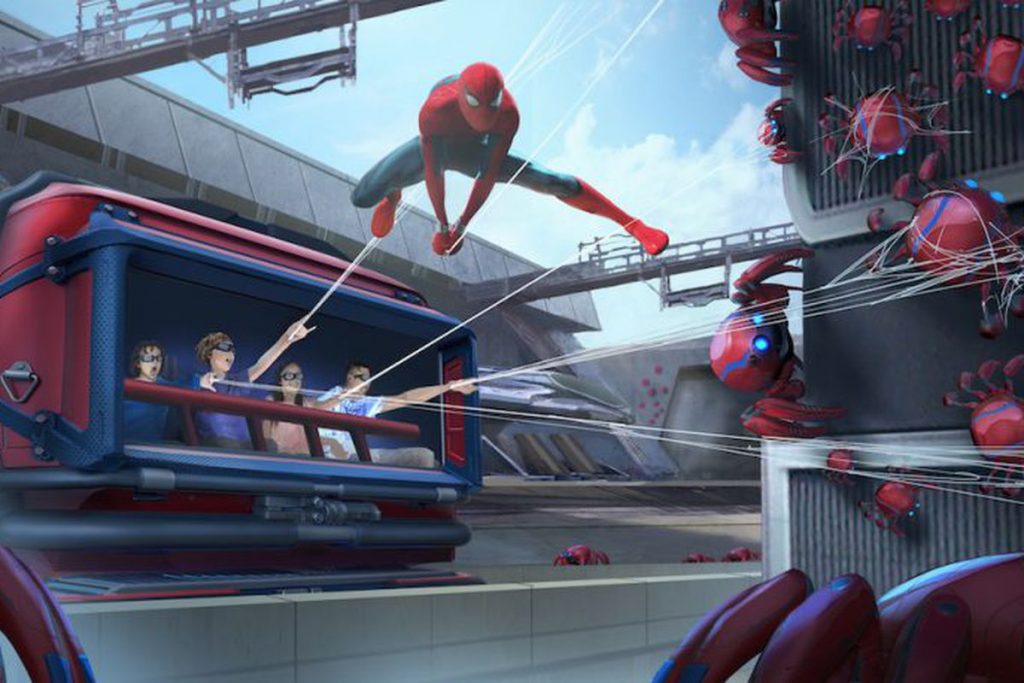 How this will be done remains a mystery, but it's sure to be another pioneering aspect of Disney Imagineering to entertain park attendees from all over the world for years to come. Look for the attraction to open at Disneyland California Adventure in 2020 and Disneyland Paris in 2021. More info and concept art for Avengers Campus was unveiled this summer at D23. If you didn't catch the stunning designs for the new Marvel-themed areas and rides, including the Avengers Quinjet ride, the Pym Test Kitchen and more, check them out HERE.
Until then, we always have our imaginations, Spider-Man comicbooks, animated shows and movies, including the recently released Spider-Man: Far From Home DVD and blu-ray, to dream about what it will be like.