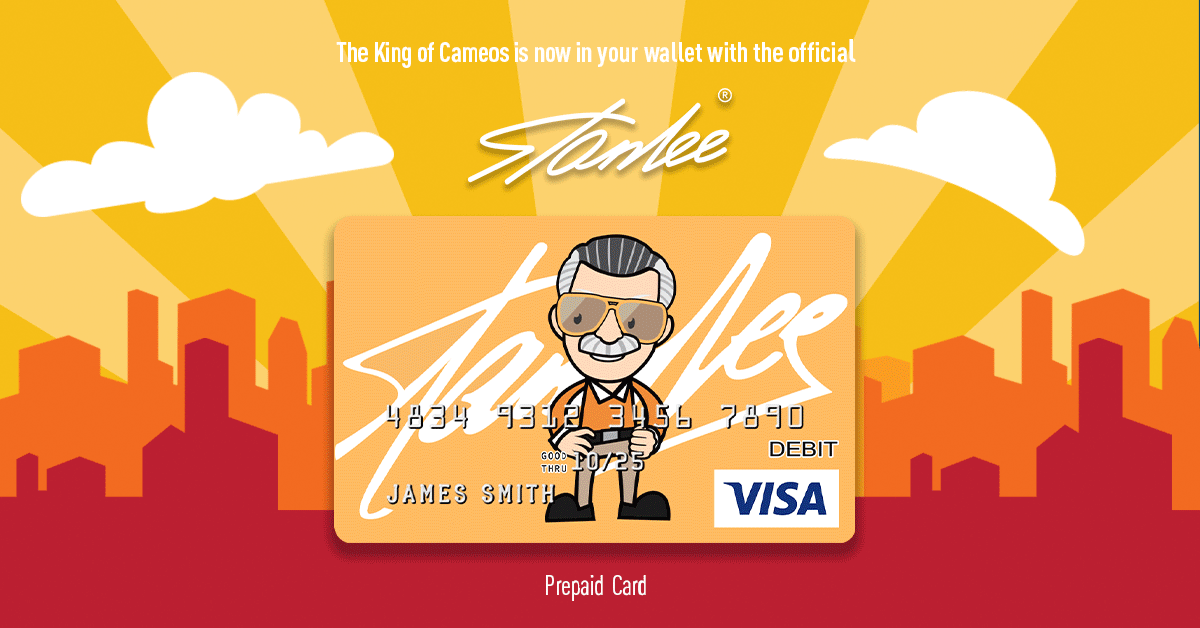 Until recently the only place you could experience Marvel theme park rides and attractions was Universal Studios Florida Islands of Adventure. That all changed when Disney purchased Marvel in 2009. The first Marvel attraction to hit the Disney theme parks was Guardians of the Galaxy – Mission: Breakout! in Disney's California Adventure, which took over the old Twilight Zone Tower of Terror ride in 2017.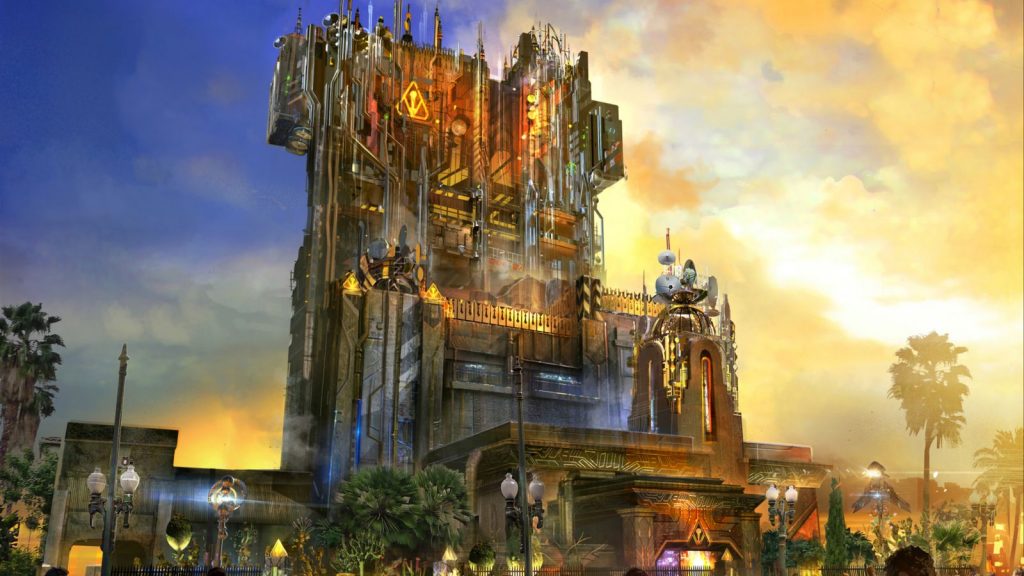 Since then there have been rumors of what other Marvel attractions would be built in a hypothetical "Marvel Land" surrounding Mission: Breakout! in California Adventure. Well, guess no more, because all was revealed this past weekend at Disney's D23 Expo!
Announcing the launch of the new Marvel-themed land called Avengers Campus, Disney dropped all sorts of bullpen bulletins on the new attractions headed our way. First up is an untitled Avengers Quinjet ride.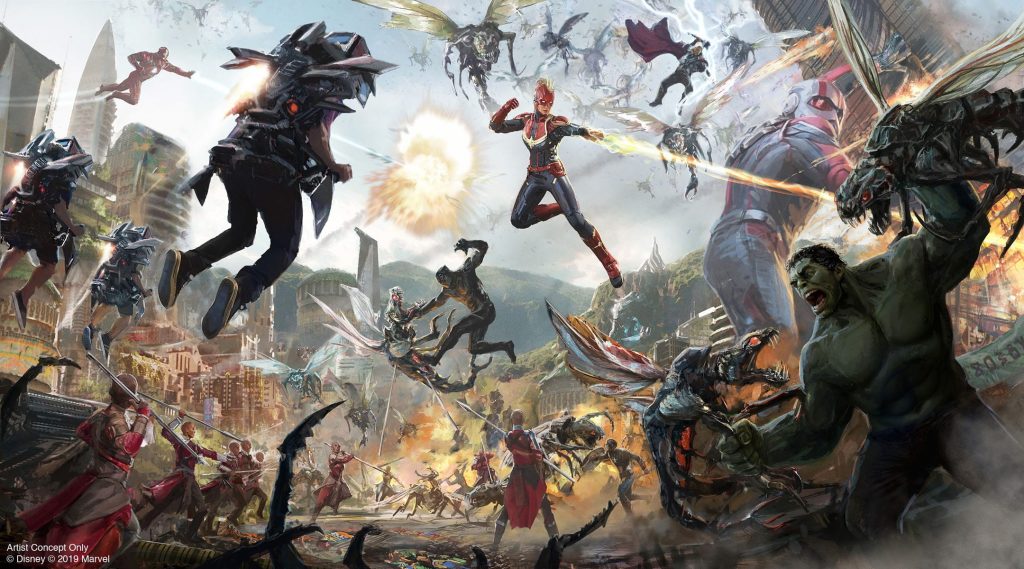 The new ride will let guests take control of the Avengers' iconic vehicle (ala the Millennium Falcon: Smuggler's Run) and fly into battle with Earth's mightiest heroes against an alien bug invasion in Wakanda. Although there seems to be a little confusion over the ride vehicles, the concept art depicts guests in rocket chairs, similar to the nearby ride Soarin' Around the World's seating. The reality is probably something in between, but I guess we'll just have to wait to find out what the Disney Imagineers have in store for us.
In addition to an Avengers attraction, Disney also announced a Spider-Man-centric area called WEB, the Worldwide Engineering Brigade. As the narrative goes, WEB is a fictional company created by Tony Stark within the Disney parks.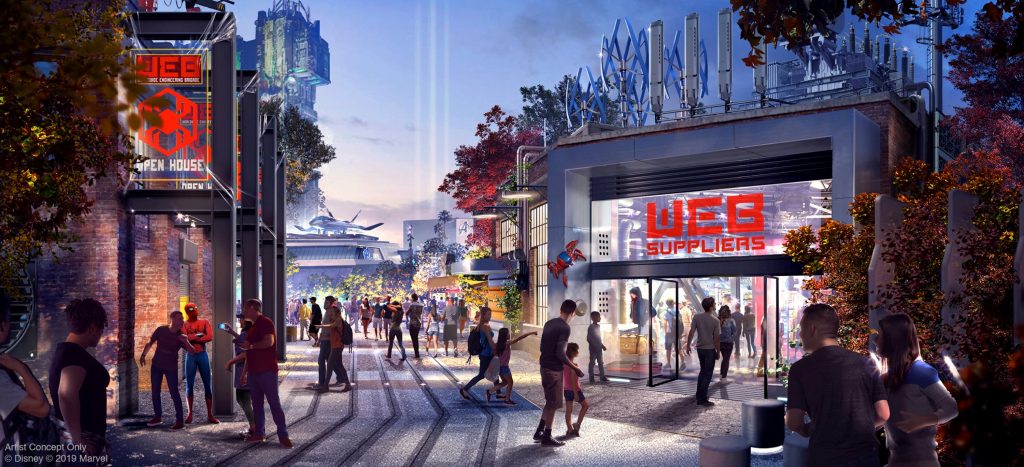 As guests enter an open house at WEB, inventors will invite you to test out their latest creation, a "Web Slinger" vehicle which allows you to sling webs just like Spider-Man. The ride will apparently give guests a taste of what it's like to swing between buildings as they help Spider-Man collect Spider-Bots that have gone haywire.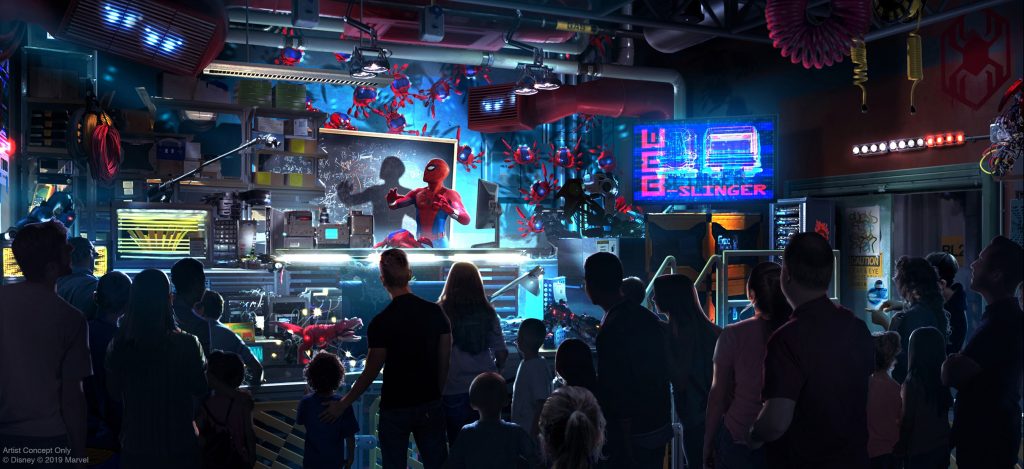 As if two massive new ride announcements weren't enough, Disney also gave fans a sneak peek at two more Marvel experiences headed to Disney's California Adventure. The first one might be our most anticipated: the Pym Test Kitchen. This Ant-Man-themed restaurant allows patrons to order either huge food that's been enlarged by Pym Particles, or tiny bite-sized portions that have been shrunken down.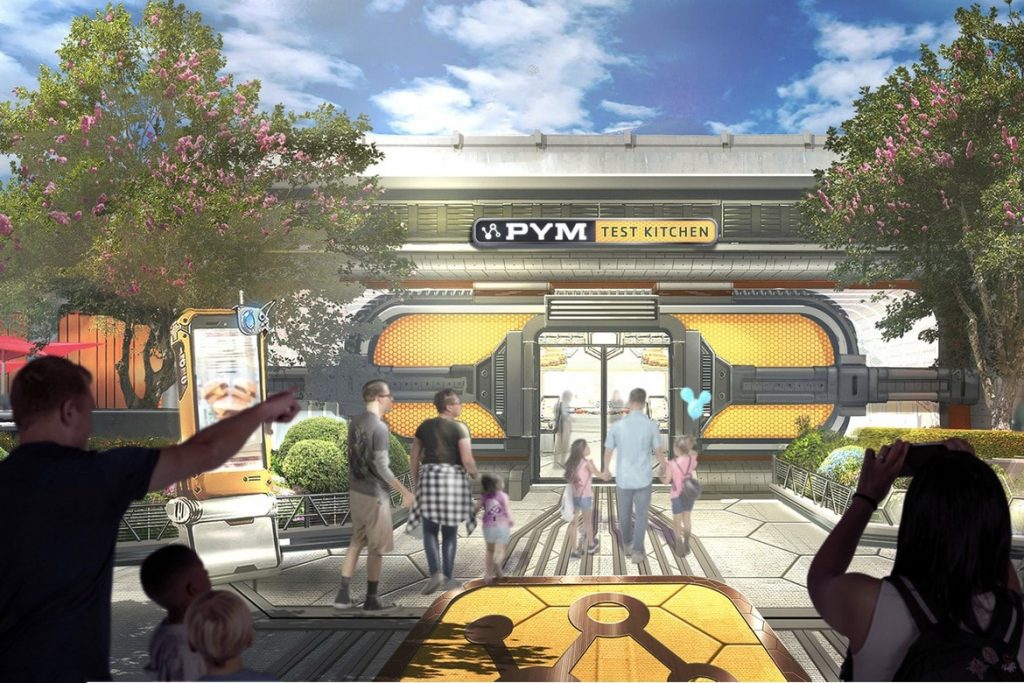 Call us crazy but this sounds like a hilarious and fun restaurant experience. We hope there are some A Bug's Life Easter eggs hidden in this eatery since Avengers Campus is taking over the Pixar flick's former land.
The second experience Marvel laid on us will be heroic encounters inside one of Doctor Strange's Sanctum Sanctorums. Guests will be able to meet Doctor Strange, experience and learn some of his out-there magic in a live-action show, and most likely get a sweet pic with the Sorcerer Supreme.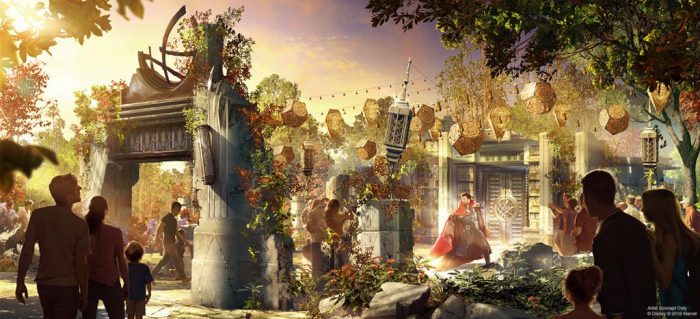 Other Marvel characters are also expected to have heroic encounters throughout Avengers Campus, such as Black Widow, Ant-Man, The Wasp, the whole Guardians of the Galaxy crew, Iron Man, and even a couple friends from Wakanda and Asgard.
Avengers Campus is expected to open in Anaheim, CA sometime in 2020 in Disney's California Adventure and then later at Disneyland Paris at an undisclosed date. Avengers Assemble!