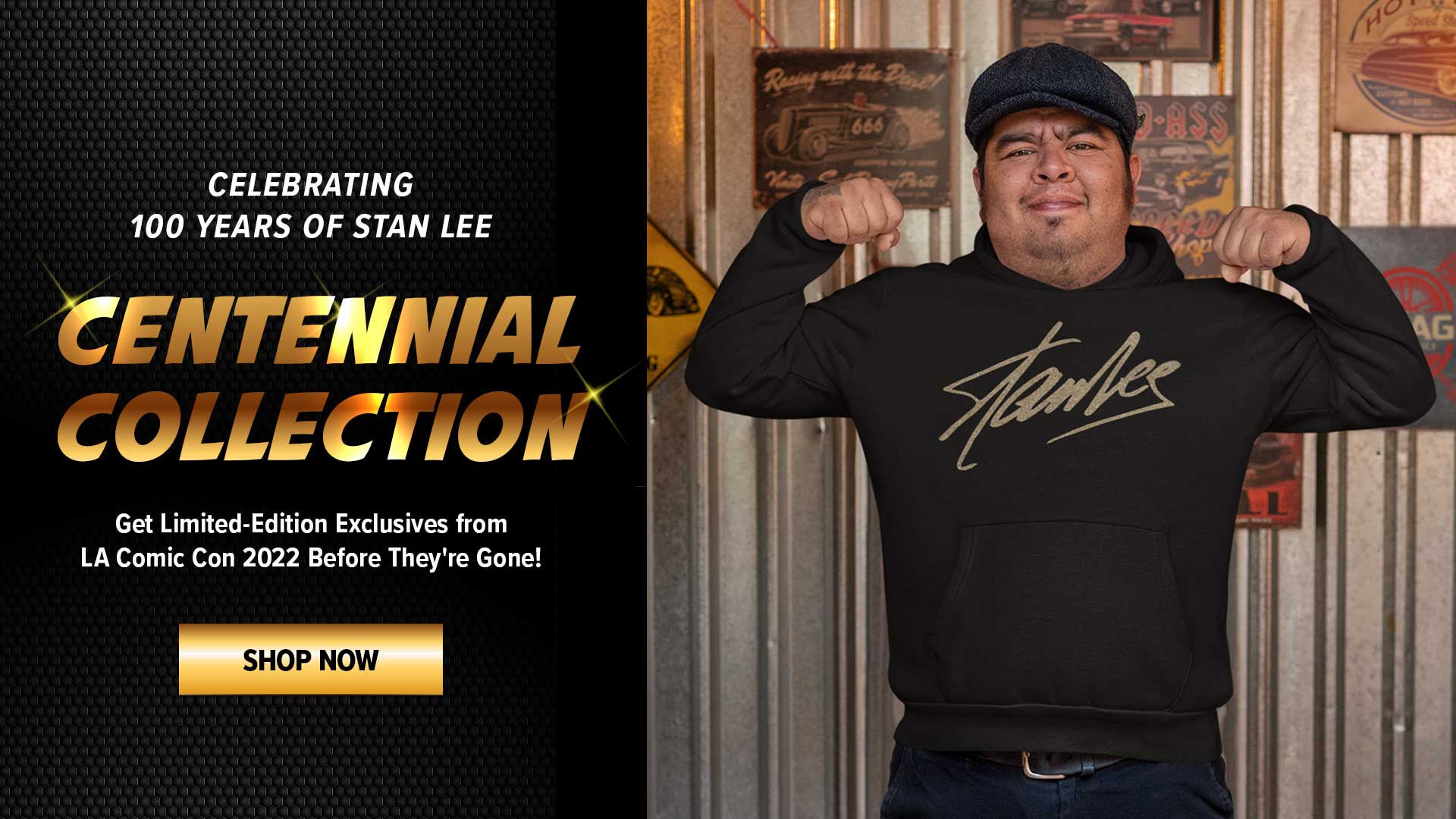 In one word: Fantastic.
Last week, we posted a picture of the Little Stan Lee Plush on Instagram with actress Lexi Rabe, who played Morgan Stark in Avengers: Endgame. We asked for guesses as to where the plush was. The answer: Saudi Arabia.
For decades, comicbook and pop culture conventions have beckoned fans throughout the United States and many countries around the world. But they aren't ubiquitous in every country—not yet.
One country that hasn't had much exposure to the convention world is Saudi Arabia, which is where the very first Stan Lee's Super Con took place from November 14-16.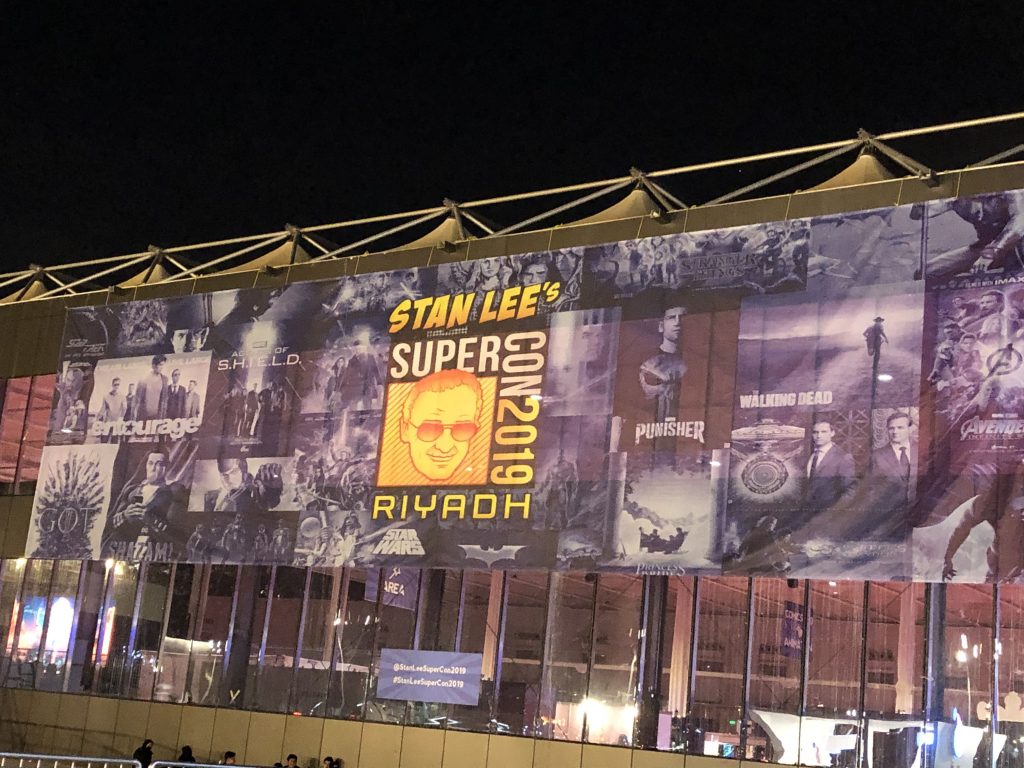 Staged in the capital city of Riyadh, Stan Lee's Super Con brought the world of pop culture to eager fans in Saudi Arabia, and that included celebrities, comicbooks, artists, classic cars, photo ops and much more. Some of the famous actors who made an appearance at the show included William Shatner, Benedict Wong, Mads Mikkelsen, Adrian Grenier, Kevin Connolly, Kevin Dillon, Ian Harding, Lou Ferrigno, Brett Dalton, Elizabeth Henstridge, Tyler Hoechlin, Jonathan Frakes, Steven Seagal, and many more. We heard from countless guests that people expressed such appreciation at the fact that they made the long trip to meet their Saudi Arabian fans—and the celebs conveyed their gratitude for the opportunity to be there and all the hospitality they were shown, both within the convention and while they explored the city.
Members from the POW! Entertainment team traveled to Riyadh for the convention, and let me tell you: We were absolutely astonished not only by the energy and enthusiasm of the crowd but also the abundance of pop culture knowledge and passion the fans shared—with us, with celebrities, and with each other. (For instance, we didn't expect that so many fans would recognize the Little Stan Lee Plush, which traveled to the event with us!)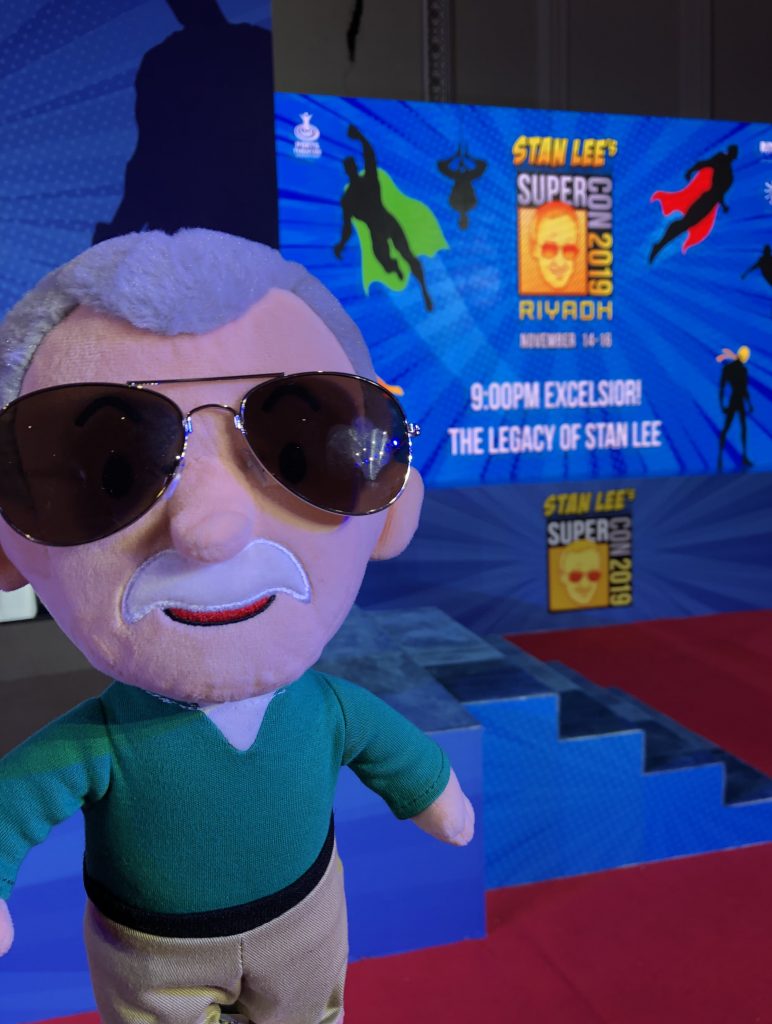 Just like any pop culture show you'd find in the US, multiple stages and panel rooms provided entertainment for the thousands of fans who visited the three-day event. Q&As with stars from shows and movies such as Doctor Strange, Star Trek, Marvel's Agents of S.H.I.E.L.D., Marvel's Runaways, Game of Thrones, The Walking Dead, Entourage, and American Pie regaled the audience, while live performances of songs from Frozen prompted many to take out their phones and record the show! Booths selling original artwork, classic comicbooks, costumes, T-shirts, gaming accessories, movie posters, Funko Pop!s, and tons of other pop culture-related merch were also packed with attendees wanting to take a piece of the pop culture landscape home with them, while pinball machines and various gaming tables kept fans engaged in spirited competition. And photo ops? A DeLorean, Batmobile, Mystery Machine and recreated sets from Stranger Things, Harry Potter, Doctor Who and more had fans continuously stream through for Snapchat pics, while interactive experiences left big impressions (and had big lines), too.
For a large part of the convention, a standee of Stan Lee graced the stage, making sure Stan's legacy was at the forefront of everyone's thoughts and welcoming all the talent who stepped up to entertain the crowd.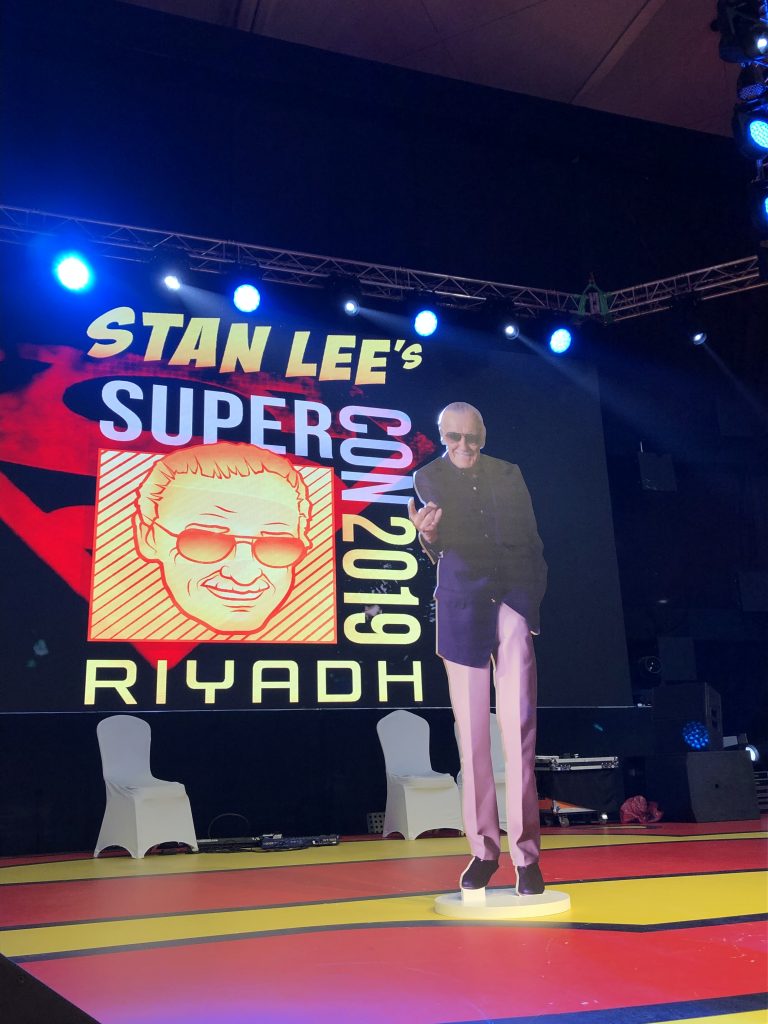 Stan's memory pervaded the convention, especially during a panel in which Deadpool creator Rob Liefeld and POW!'s Bob Sabouni shared memories of The Man, which was a hit with the crowd. "He was a great person and inspired me a lot," one attendee said during the Q&A. "Now I want to be like him." That's what we like to hear—and we know Stan would have been honored to hear that as well.
Below are some of our photos from the show—we hope you enjoy sneaking a peek into what our experience was like!