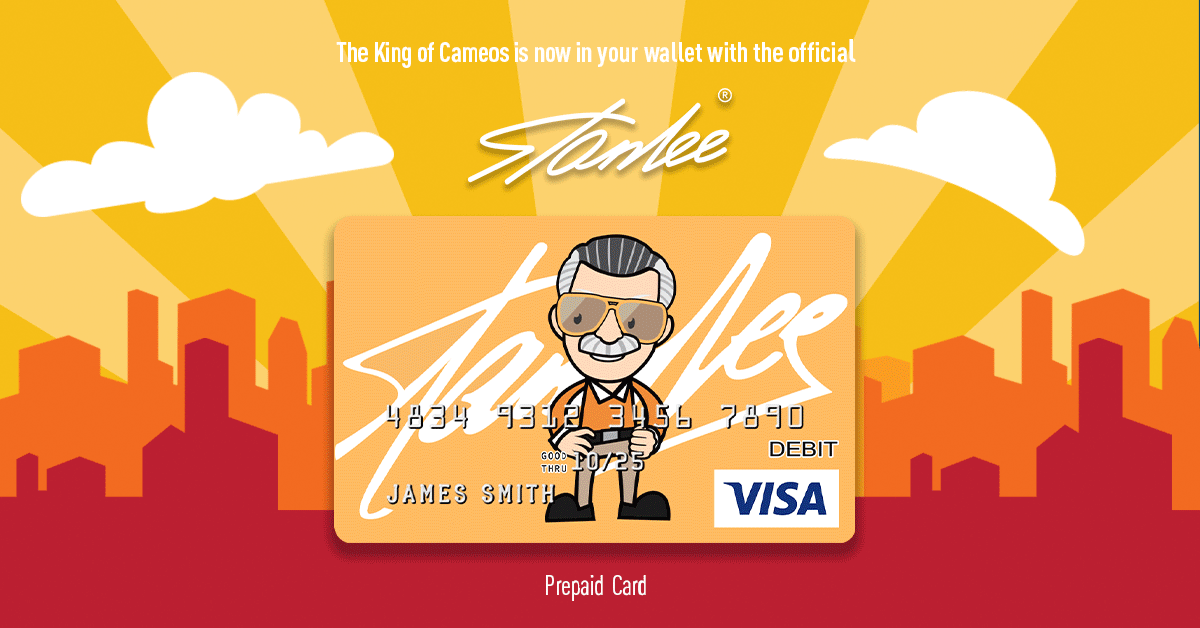 Avengers: Infinity War and Endgame screenwriters Christopher Markus and Stephen McFeely were interviewed by Anthony Breznican for Vanity Fair magazine at the Writer's Guild of America West, and the internet has been abuzz with what they discussed, as you may have noticed by all the articles written about the behind-the-scenes info they revealed!
This detailed inside look at how the movies were developed is unprecedented, a rare occurrence that only reinforces the success of the films and the interest they still generate months after their release, the much-respected Mr. Scorsese's opinions aside.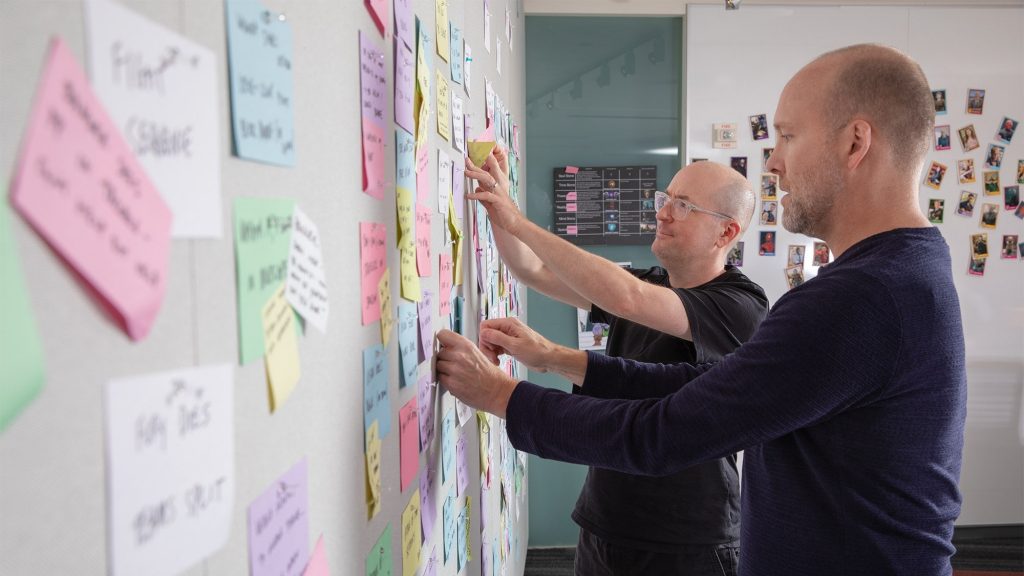 One interesting insight from the interview is that the movies were planned out well in advance, beginning with Captain America: Civil War. McFeely reveals: "When Civil War came out, we'd already finished the first draft of both Infinity War and Endgame. We got the job as we were prepping Civil War."
That Kevin Feige and Marvel Studios took such a big three-movie risk on a new team of creators, Markus and McFeely as well as directors Anthony and Joe Russo, although they already had Captain America: Winter Soldier under their belts, is surprising, and even more surprising how well it all paid off for everyone involved.
Having a definitive end for the three-movie arc was doubtless part of the decision to go forward with the same creative team. Of this, Markus said: "The end is what cements the thing, to actually sew it together and bring it to a crescendo, and yeah, take people off the board, finish their arcs."
The character development of Tony Stark/Iron Man and Steve Rogers/Captain America is key to the Civil War plot and keeps us interested as it changes and grows until Endgame, when basically Tony learns to be selfless and choose everyone's best interest over his own, and Steve learns to be just a bit selfish and remember that he should be as good to himself as he is to others, especially his beloved Peggy. McFeely mentioned that "for Steve to be his best self, he was going to have to get a life, and for Tony to be his best self, he might have to lose his."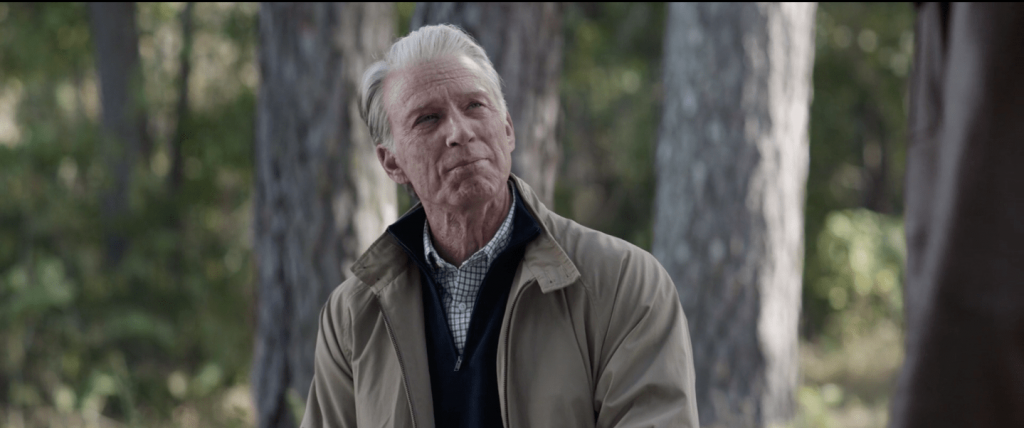 The article reveals more reasons why these and other choices were made for the films, such as why Black Widow had to die instead of Hawkeye to get the Soul Stone. On this point, McFeely recalled: "A number of women on the crew, when we said, 'Hey, we're thinking maybe Hawkeye goes over,' said, 'Don't you do that! Don't rob her of this!' And then it choked me up because I think we would have a much different conversation if Hawkeye had pushed her aside."
And contrast Natasha's heroic self-sacrifice in Endgame directly with the murder of Gamora by Thanos to get the Soul Stone in Infinity War. Both have dramatic payoffs but the motivation of the two characters involved is a definite contrast. One destroys his family for power, the other sacrifices herself for family – the Avengers and the family which Clint hopes to restore.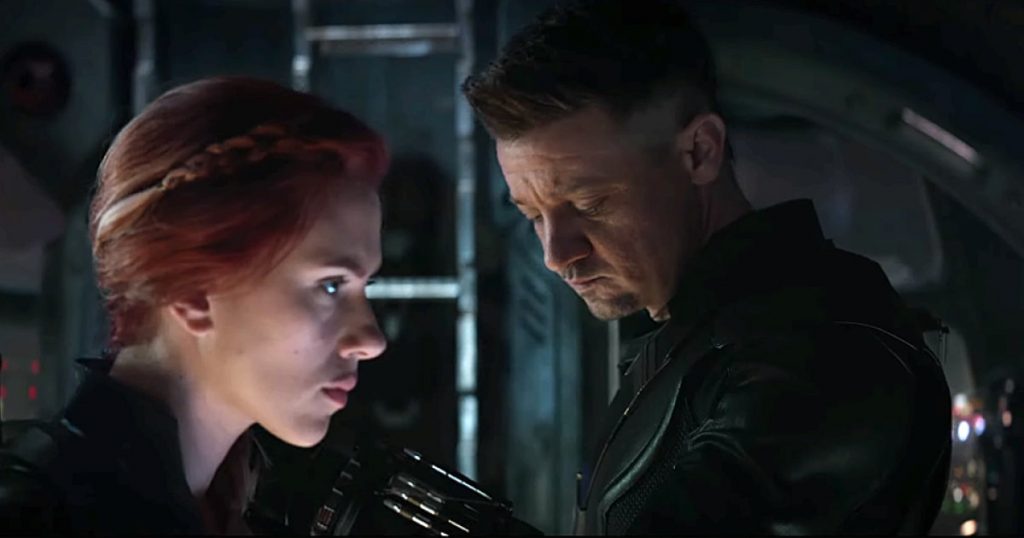 Also, the brainy Hulk we saw in Endgame was originally slated for Infinity War, but the writers decided that the best way to show how much things have changed since "the snap" was to reveal the evolved Hulk in Endgame. "We had to, at the last second . . . put aside all these scenes that used to have Smart Hulk, and then reshoot the first act of Endgame, going to Thanos's country lodge, that used to have the Smart Hulk," McFeely said. "We had to change it."
At last the reason why Hulk really went into hiding the latter half of Infinity War has been revealed. Looks like that controversial Infinity War trailer shot that showed the Hulk instead of Banner in the Iron Man Hulk-Buster armor in the final battle scene at Wakanda really did exist prior to the first film's final re-shoots. Despite that small inconsistency, Markus confirmed it was the right thing to do: "And suddenly by needing to take it out of the first movie, it was the perfect thing."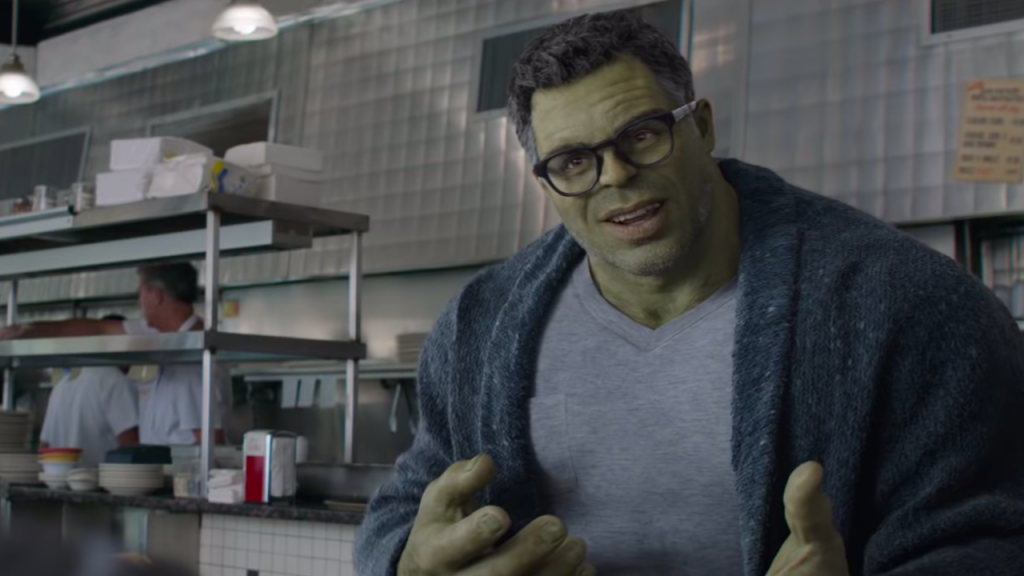 The writers also discussed Thor and Chris Hemsworth as he nailed the arc of the character from Thor: The Dark World to Thor: Ragnarok to the two Avengers movies. "That scene in Infinity War where he tears up, talking to Rocket about all the things he's lost, is hilarious and sad," McFeely recalled.
Even with Cap and Iron Man now out of the picture, and Black Widow as well—at least for now, the upcoming Black Widow movie may explore that further—there's promise for the other surviving "original Avengers." Thor goes on to a fourth movie, Thor: Love and Thunder, in 2021 as well as perhaps an appearance in Guardians of the Galaxy Vol. 3, also scheduled for 2021; Hawkeye moves on to his own Disney+ series, his family back intact; and there are plans for more of Ruffalo's Hulk character to appear again in the future MCU movies.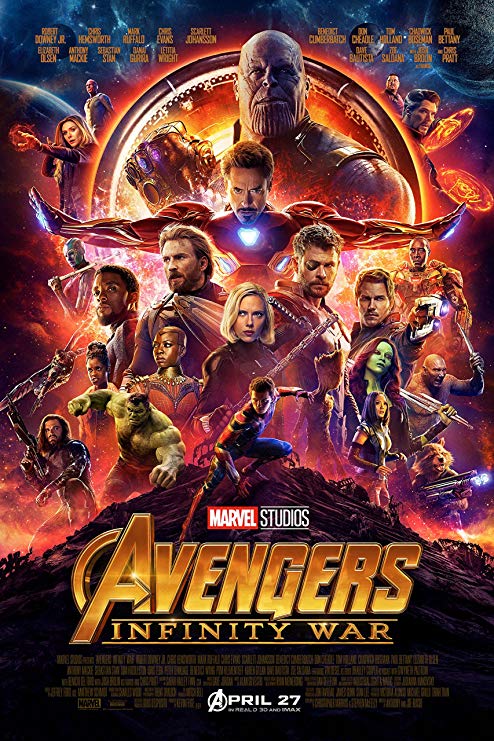 As for the fans still talking about Avengers: Infinity War and Endgame, the screenwriters are all for it. "I'm delighted at people still chewing over this thing," Markus said.
Currently Avengers: Endgame can be found on Disney+ and Avengers: Infinity War on Netflix, and both movies are available on Blu-ray and DVD. The Disney + stream of Endgame includes new and different extras not found on the DVD and Blu-ray release, which we wrote about HERE. So, check it out!