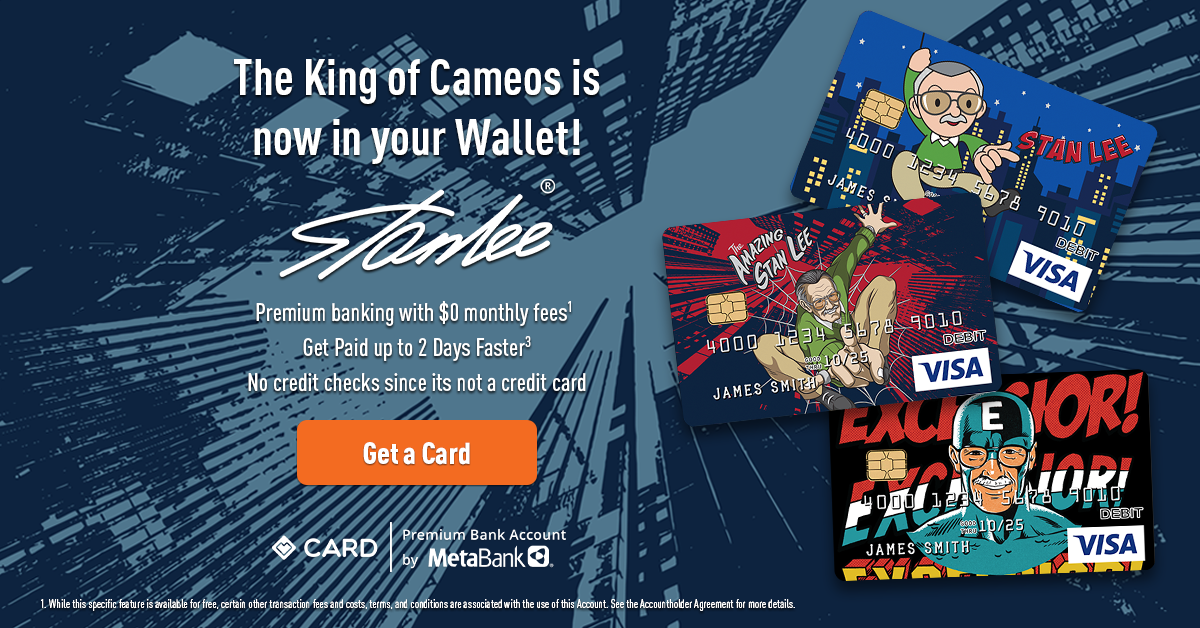 In celebration of World Poetry Day, declared by UNESCO (United Nations Educational, Scientific and Cultural Organization), we're taking a look at Stan Lee's not-so-secret passion, poetry.
Though best known for writing memorable characters and his unmatched ability to talk directly to his fans in Bullpen Bulletins and Stan's Soapbox, Stan was always an avid lover of poetry. He adored reciting passages from Edward Fitzgerald's 1859 translation of The Rubáiyát of Omar Khayyám during long signing sessions, quoting each verse to help him power through autographing hundreds of comics or posters. Or he'd quote from one of his two favorite Edgar Allan Poe poems, Annabel Lee and of course, The Raven. Actor Laurence Fishburne even performed a stirring reading of The Raven at the Excelsior! A Celebration of the Amazing, Fantastic, Incredible & Uncanny Life of Stan Lee tribute in January of this year.
Stan also loved the simple but clever rhymes of radio ads and jingles, which is certainly poetry of a sort. His own lyrical composition for the Merry Marvel Marching Society (M.M.M.S.) song also had poetic merit, as did Stan's clever rewrite of the Army Air Corps Song ("Off We Go into the Wild Blue Yonder") as a morale building tune for the Army Finance Department, composed during his military career in World War II.
Perhaps the poetic work Stan was proudest of was his epic poem God Woke. He composed it for recitation at his Carnegie Hall appearance in 1972. It was more recently released on the web and in graphic novel form in 2016. Anyone who has read (or heard) this poem knows that it rates as one of Stan Lee's personal master works.
Stan also wrote romantic love poems to his wife, Joan, every year, usually for her birthday or Valentine's Day. Joan was born on February 5, very close to Valentine's Day. These remain private, but it is apparent how much these odes meant to Joan during her interviews in the Stan Lee documentary With Great Power: The Stan Lee Story, released in 2012.
Kevin Smith has publicly told his story of how Stan participated in poetry events hosted by Smith and his wife for various charitable causes. In one of his books, Smith described a poetry night that featured Stan reciting beloved poems by Poe and Fitzgerald from memory, the very same night Johnny Rotten of the Sex Pistols did a blistering original poem reading.
Stan read, recited and appreciated poetry, as well as composed it himself. It was a side of Stan he didn't often portray in public, but it was also an integral part of his character and legacy. Let's all celebrate World Poetry Day in honor of the many great poets that were, are and one day will be.