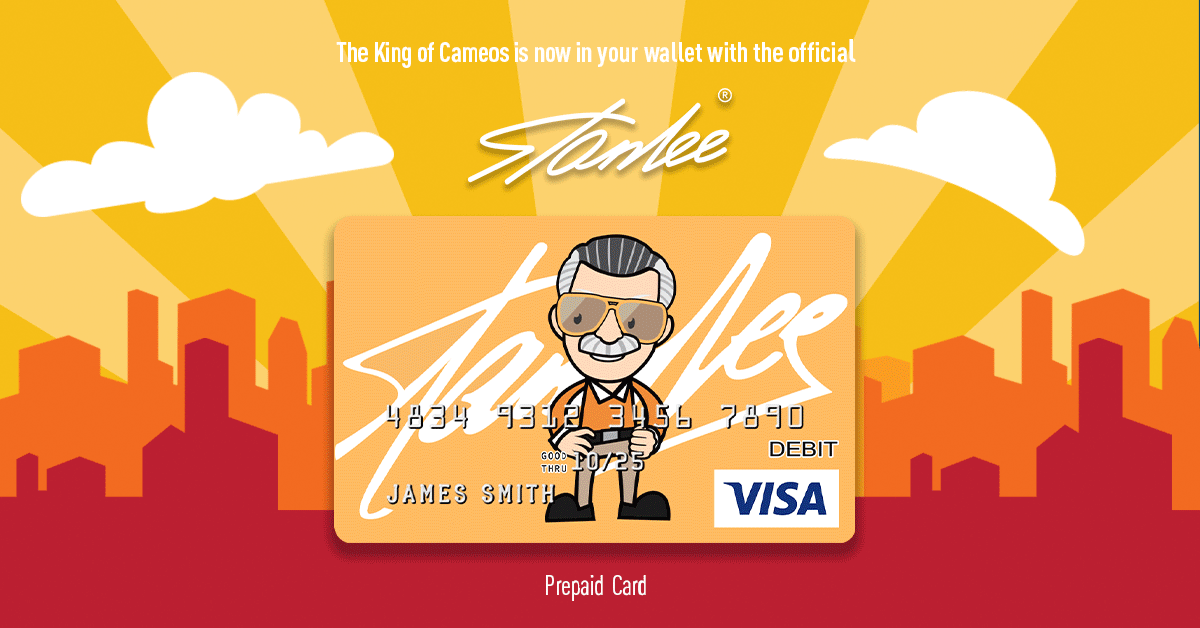 Well, it's finally here! Disney+, the Walt Disney Company's premiere streaming entertainment service has landed. And while there was the expected hiccups here and there with millions of people logging on for the first time ever, the service appears to be a massive success. There are tons of all-new content to enjoy, but while everyone is checking out The Mandalorian, High School Musical, and The World According to Jeff Goldblum, fans barely noticed that Marvel stealthily dropped a little 12-minute documentary called Expanding the Universe that explores the upcoming Marvel Disney+ shows. The featurette revealed new concept art and clips for series like The Falcon and the Winter Solider, Hawkeye, and even What If…?.
Kicking things off with Marvel's favorite archer, fans have been speculating what a Hawkeye TV show would look like ever since Marvel announced Clint Barton was headlining his own Disney+ series. Not long after that, news broke that Academy Award nominated actor Hailee Steinfeld was in talks to co-star with Jeremy Renner as fan favorite Young Avenger Kate Bishop. Today, Marvel revealed a chunk of concept art that is clearly inspired by the popular Hawkeye comicbook run by writer Matt Fraction and artist David Aja. It even includes a glimpse of Pizza Dog! Check out the pics below!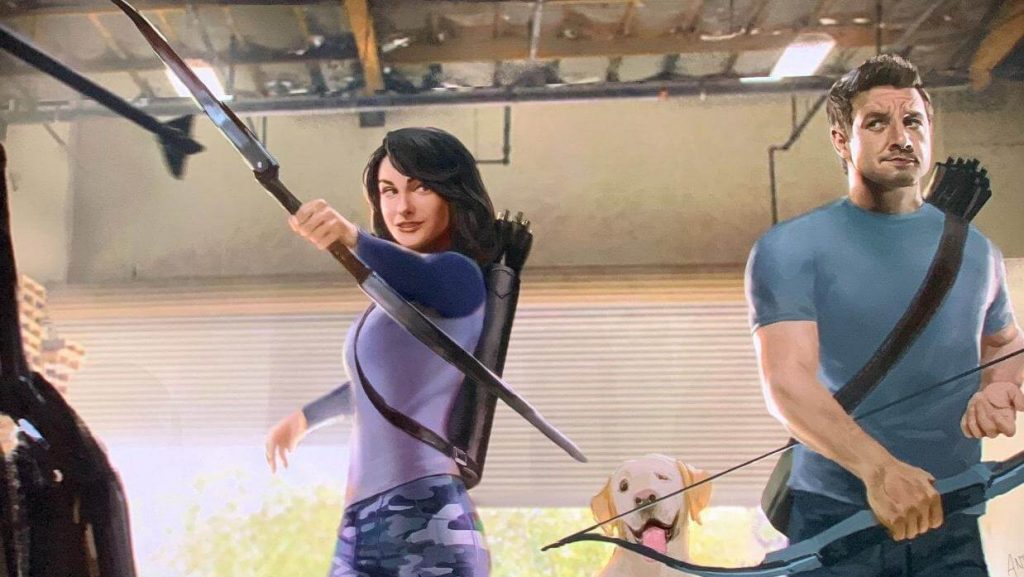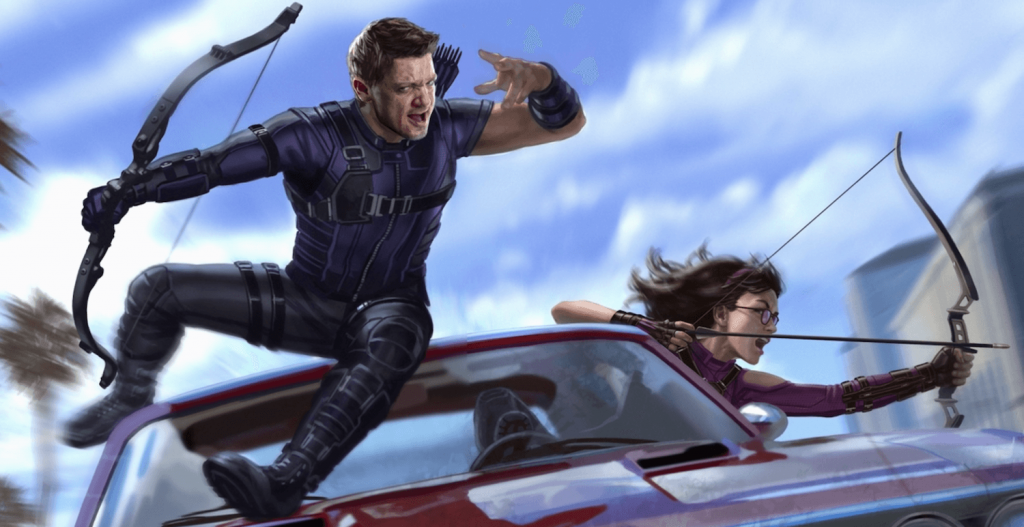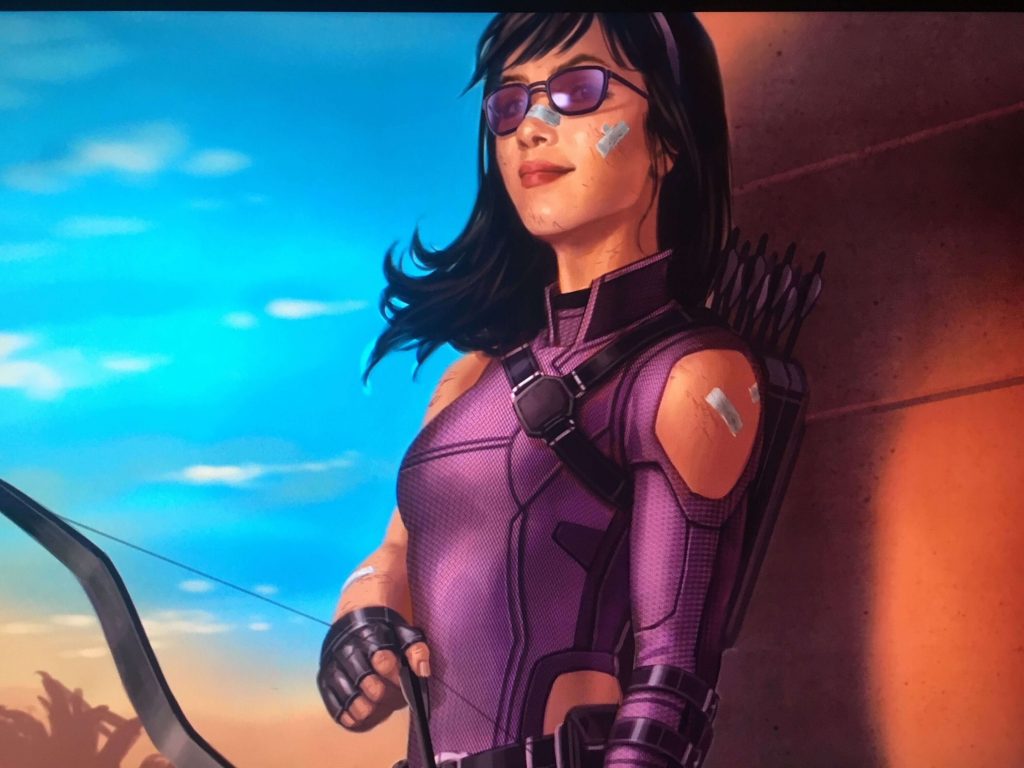 Next up we have the new star-spangled man with a plan and his stern cohort in The Falcon and the Winter Soldier. Last time we saw this odd couple hanging out it was during the final moments of Avengers: Endgame (2019). An elderly Steve Roger had just returned to the present, having lived out his entire life with Peggy Carter, and passed on the mantle of Captain America to his partner, Sam Wilson.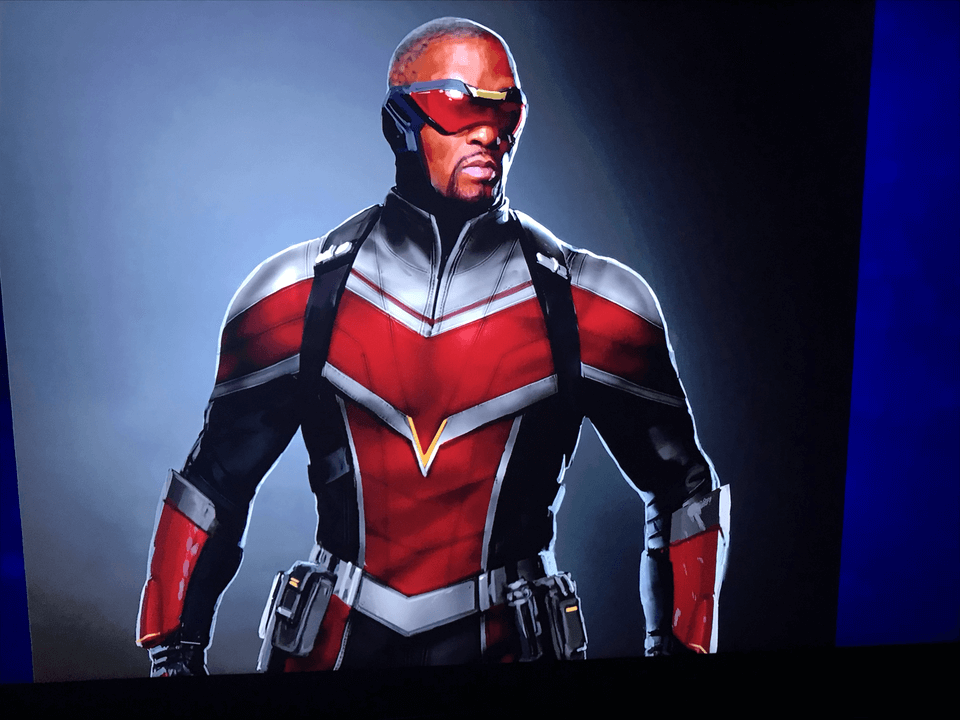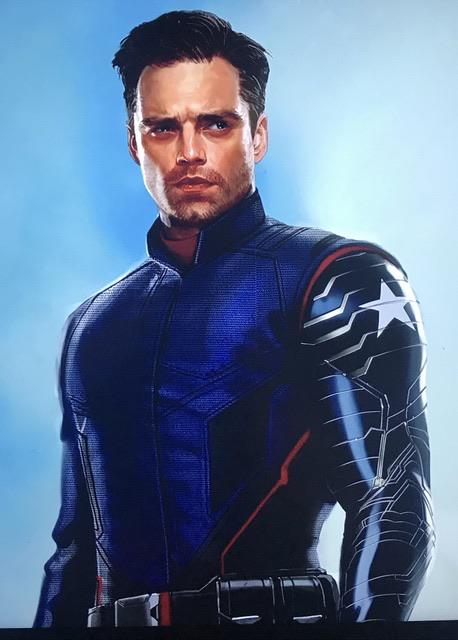 Expanding the Universe disclosed quite a bit of concept art for the first Marvel series set to debut on Disney+. Fans were treated to a new costume design for the Falcon, a slick haircut for Bucky Barnes, a battle-ready uniform for Agent 13, and FINALLY Baron Zemo dons his iconic purple mask! We also got our first look at the mysterious maybe-hero, maybe-villain character known as U.S. Agent. This one can't get here soon enough!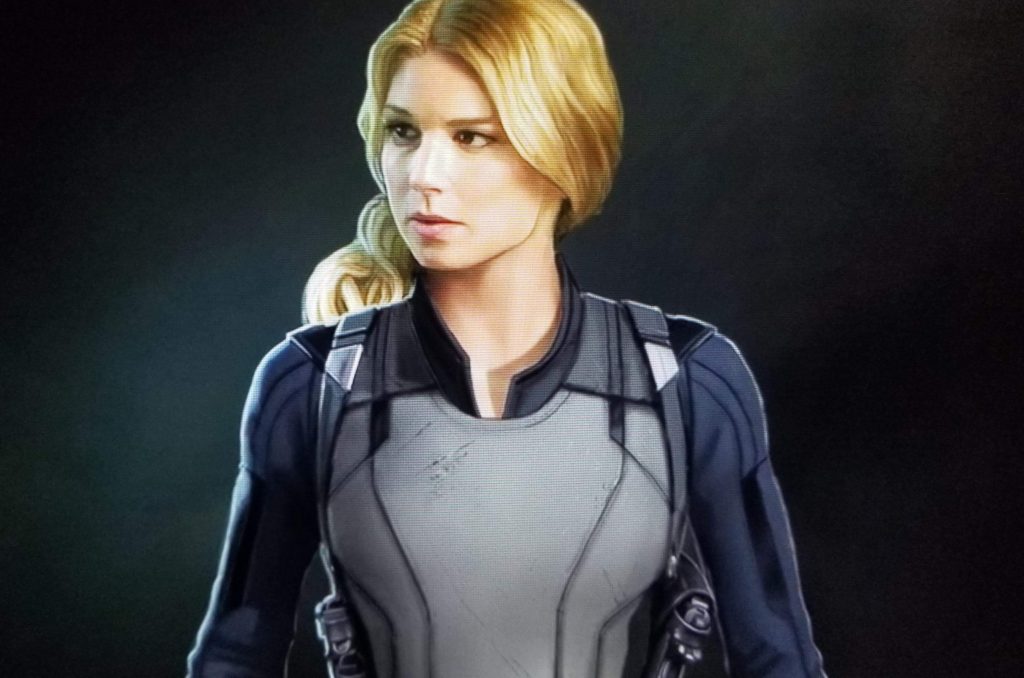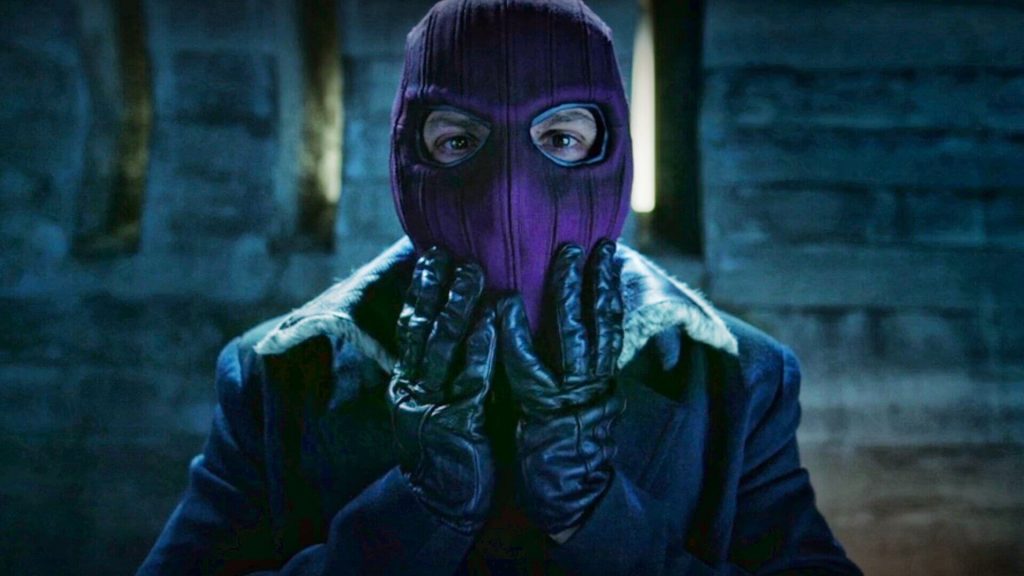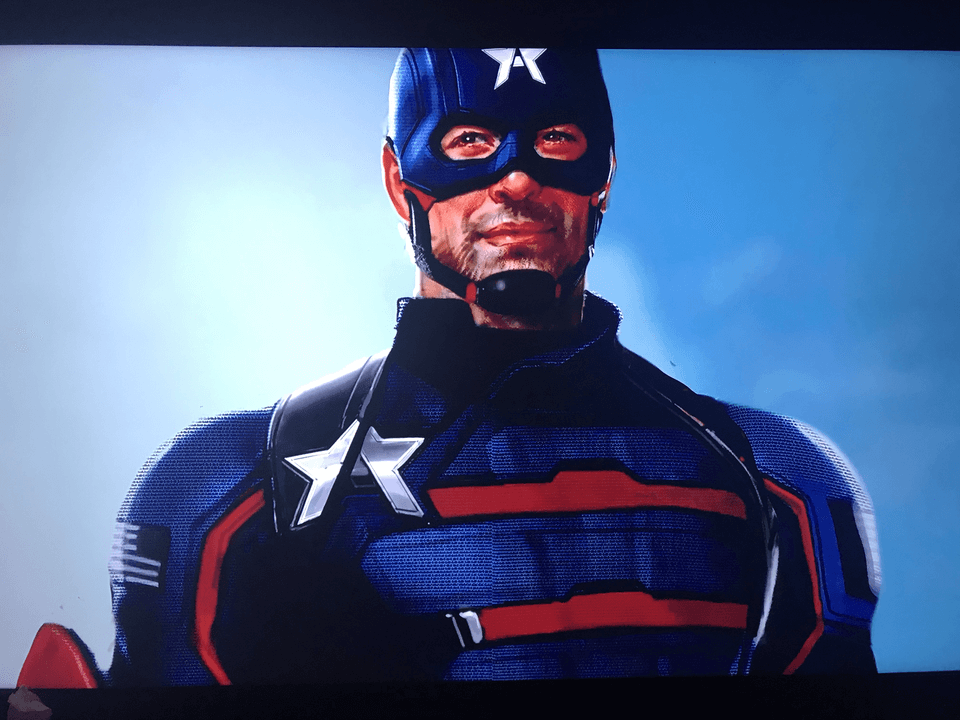 The last bit of newsworthy teases that Marvel slyly slipped under the radar during the Disney+ launch was footage from the upcoming What If…? animated series. Based on the classic comicbook of the same name, What If…? delves into alternate universe versions of our favorite Marvel characters. The scenes unveiled on Disney+ were quite captivating to say the least.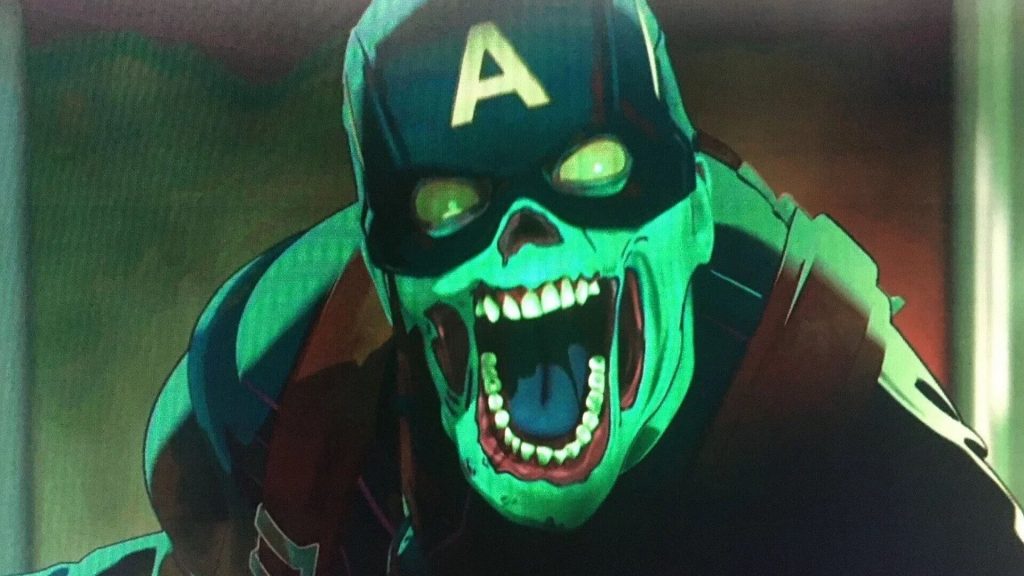 One such preview involved a grizzled Bucky Barnes going up against a terrifying zombie Captain America. Another episode clip asks, what if Peggy Carter had been given the super soldier serum instead of Steve Rogers? Yet another scene reimagines King T'Challa of Wakanda as the space-faring rascal Star-Lord. What If…? looks to be the most imaginative series out of the Marvel crop, freeing the writers, directors, and animators from canon continuity to tell wacky, fascinating, and even horrifying tales that you normally couldn't do in the MCU proper.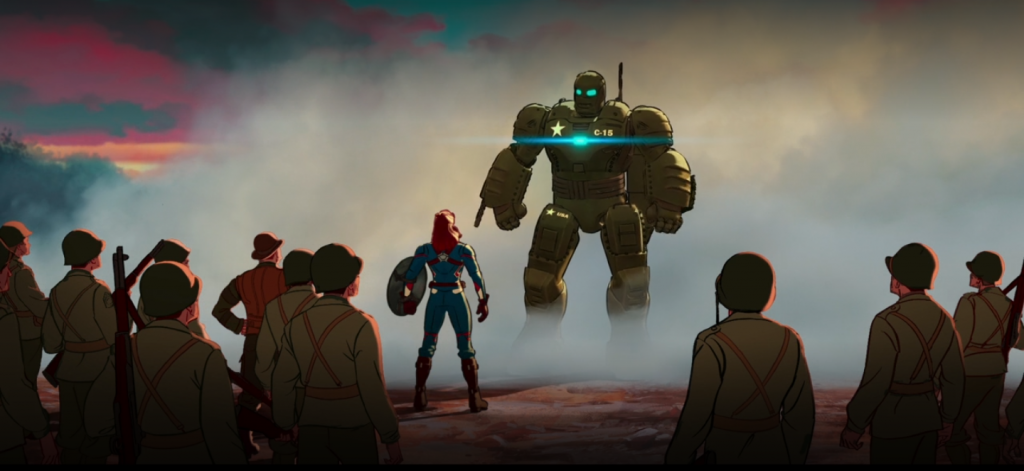 Marvel's What If…? is scheduled to hit Disney+ in the summer of 2021, which seems like a long time to wait for a series with so much completed footage. Such is the curse of animation. It takes a long time to produce! Hawkeye is also going to fire off into homes everywhere in 2021. The Falcon and the Winter Soldier's debut is thankfully coming home a bit sooner, landing sometime in 2020. Until then there's plenty of brand-new content, plus a whole library of classic back catalogue Disney entertainment going back decades to check out on Disney+.