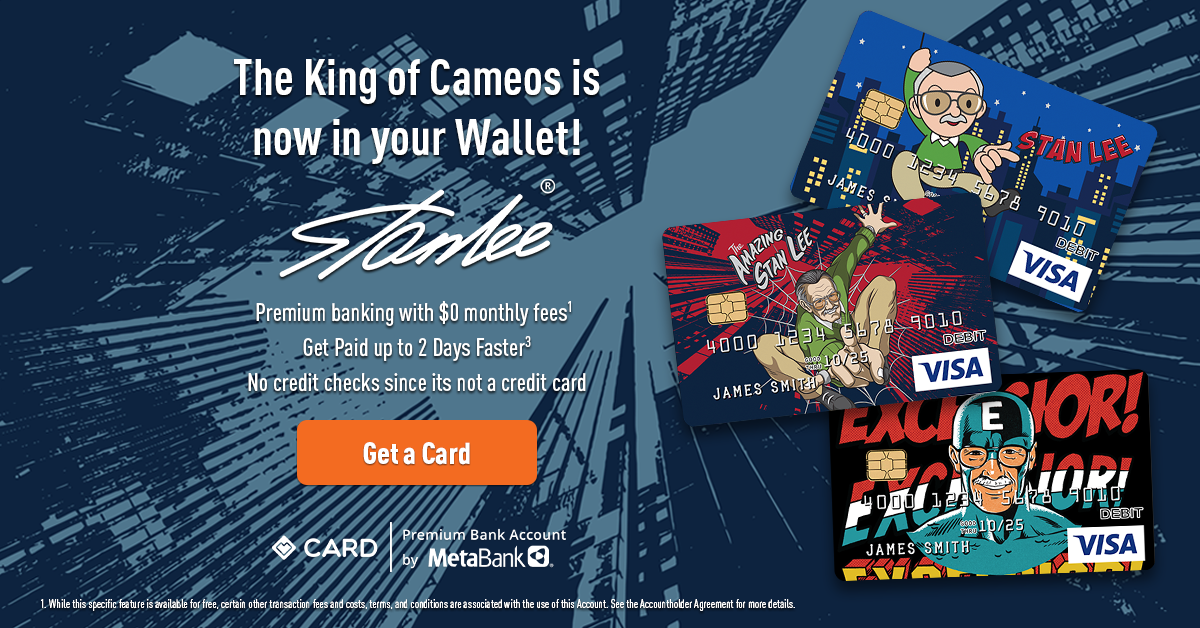 What was Stan Lee's first cameo? As a hot dog vendor in the X-Men film in 2000? As a dispenser of wise advice in the movie Mallrats in 1995, you say? As a panicking jury foreman in The Trial of the Incredible Hulk film for television in 1989?
All very good guesses, True Believers, but to all these answers "I say thee nay!"
Let us turn the clock back, back, back almost 70 years ago to Stan Lee's first filmed cameo in 1950—
— as The Black Rider!
Okay, it wasn't really a cameo per se, but it was Stan's first (and only?) appearance as a photographed Marvel character.
In 1950, cowboy television shows and movie serials were at the height of their popularity, and the comics companies were cranking out Western titles in response. Marvel Comics' Black Rider #8 was the first comicbook with that title, having previously been dubbed All-Western Winners through issue #7.
Several comicbook covers at the time were photo covers, which helped the books stand out on the shelves and capture the interest of those who followed the popular filmed adventures of the Old West. Many of these jackets were photographed action poses of cowboy heroes from the shows and movies they starred in, featuring such icons as Gene Autry, Roy Rogers, Dale Evans and many now lesser known Western heroes like Monte Hale and Lash LaRue. These photos were provided by show producers and press relations departments to the comics companies which published these celebrity cowboys' adventures.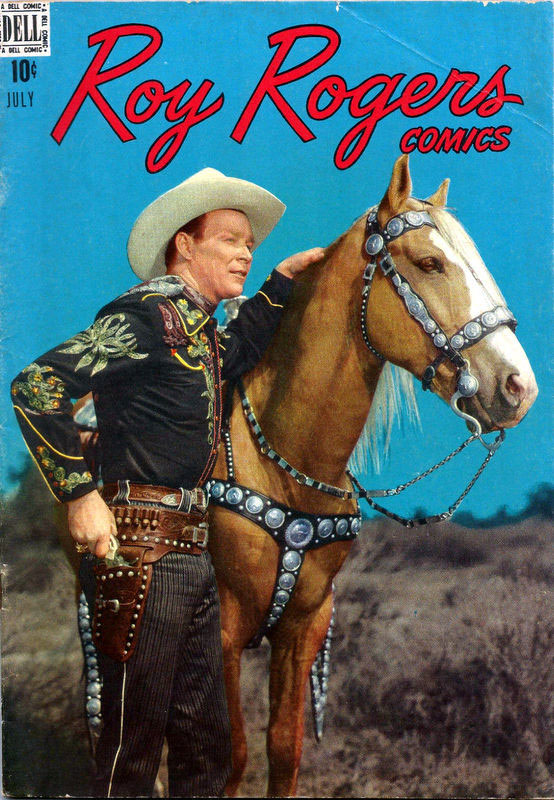 However, Marvel didn't have access to these kinds of photos, but as the Editor-in-Chief, Stan wanted this "new" Black Rider title to really stand out on the shelves and sell.
So, Stan went and made a photo cover starring himself!
An inspired Stan Lee dressed up as The Black Rider (his wife Joan always preferred Stan wearing black), but it wasn't enough. He needed his six-guns. Where would he be able to get a pair of six-guns, just like the ones The Black Rider character wielded so expertly?
Stan had a brilliant idea – he walked to a nearby dime store and bought a couple of toy cap-guns that fit the bill. And then Stan Lee, the self-admitted ham, went to work as he posed dramatically for the cover photo. The picture was taken by Marvel employees and later the paste-up department arranged the comicbook's title and lettering around the final photo image.
Since no one in those days knew what Stan really looked like (or what any comicbook creators looked like, for that matter), and he had the lean and healthy frame he maintained for most of his long life, he was able to do justice to the heroic looking Black Rider.
Did this dramatic photo cover actually help increase sales? Unless we track down the sales figures of Marvel Comics in 1950, we may never know. However, Black Rider did last at least nineteen more issues after this cover appeared, ending with #27.
That said, we can now acknowledge the cover of Black Rider #8 as Stan's first "Marvel cameo," or if you prefer, argue vehemently against this conclusion. Either way, this fun photo of Stan Lee in his relative youth—he was not yet thirty—has been thankfully preserved for posterity.
Stan Lee will always be The Man—behind The Black Rider.