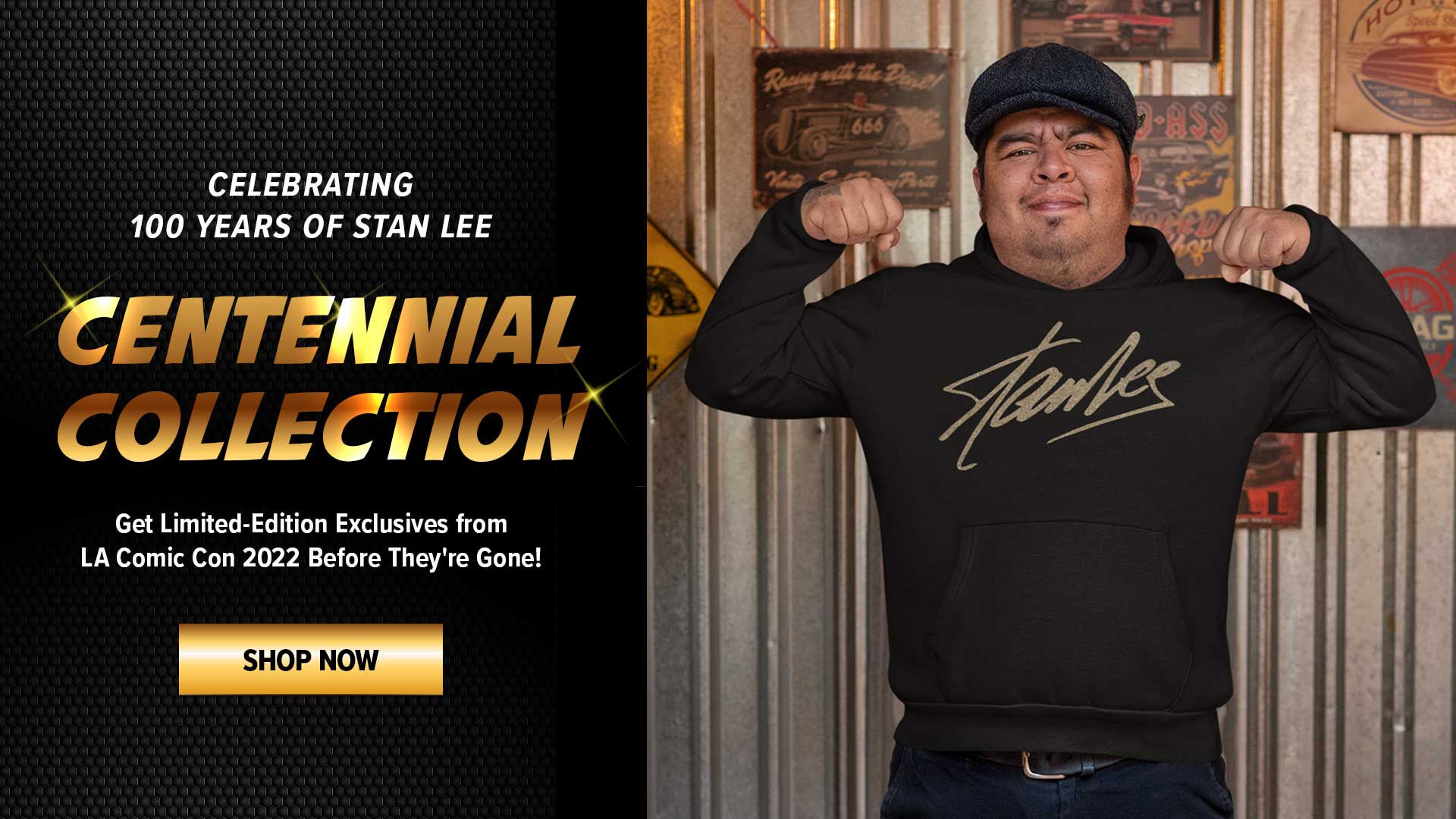 Toys, toys, toys! That was the central theme at this year's New York Toy Fair, as the name implies. The convention ends tomorrow but there's already been a whirlwind of announcements from the likes of Funko, Lego and many more. Among those reveals were several exciting collectibles celebrating Stan The Man, so naturally, we wanted to share those with you.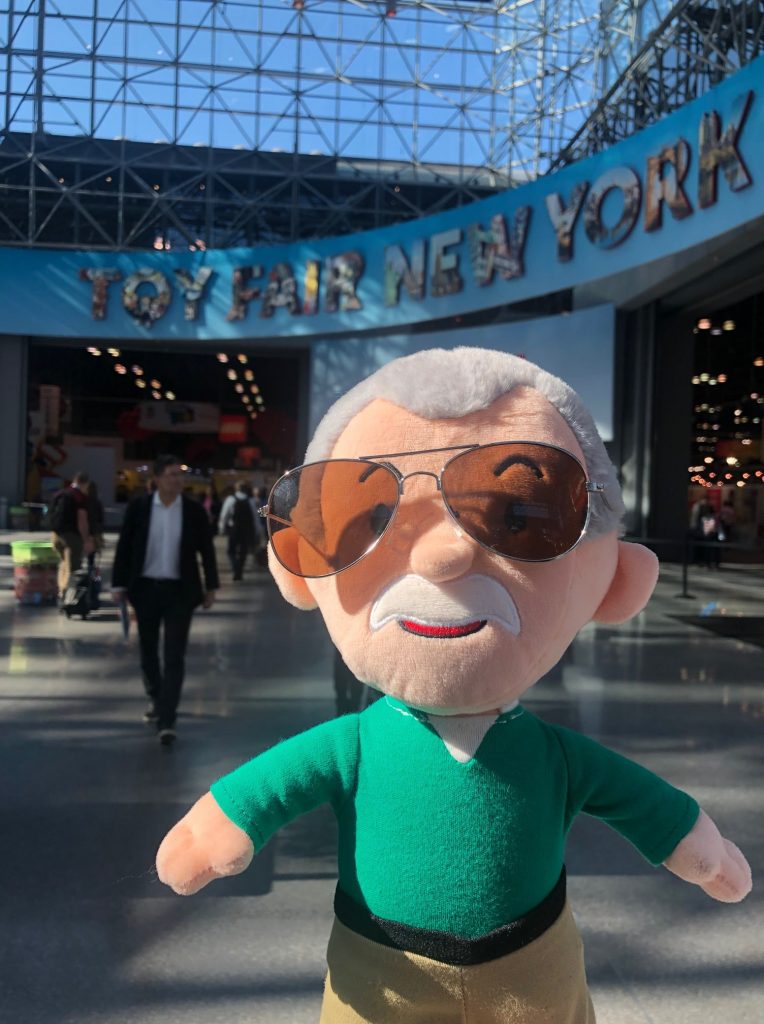 And yes, the Little Stan Lee Plush was on hand to honor his namesake!
Stan Lee Bobblehead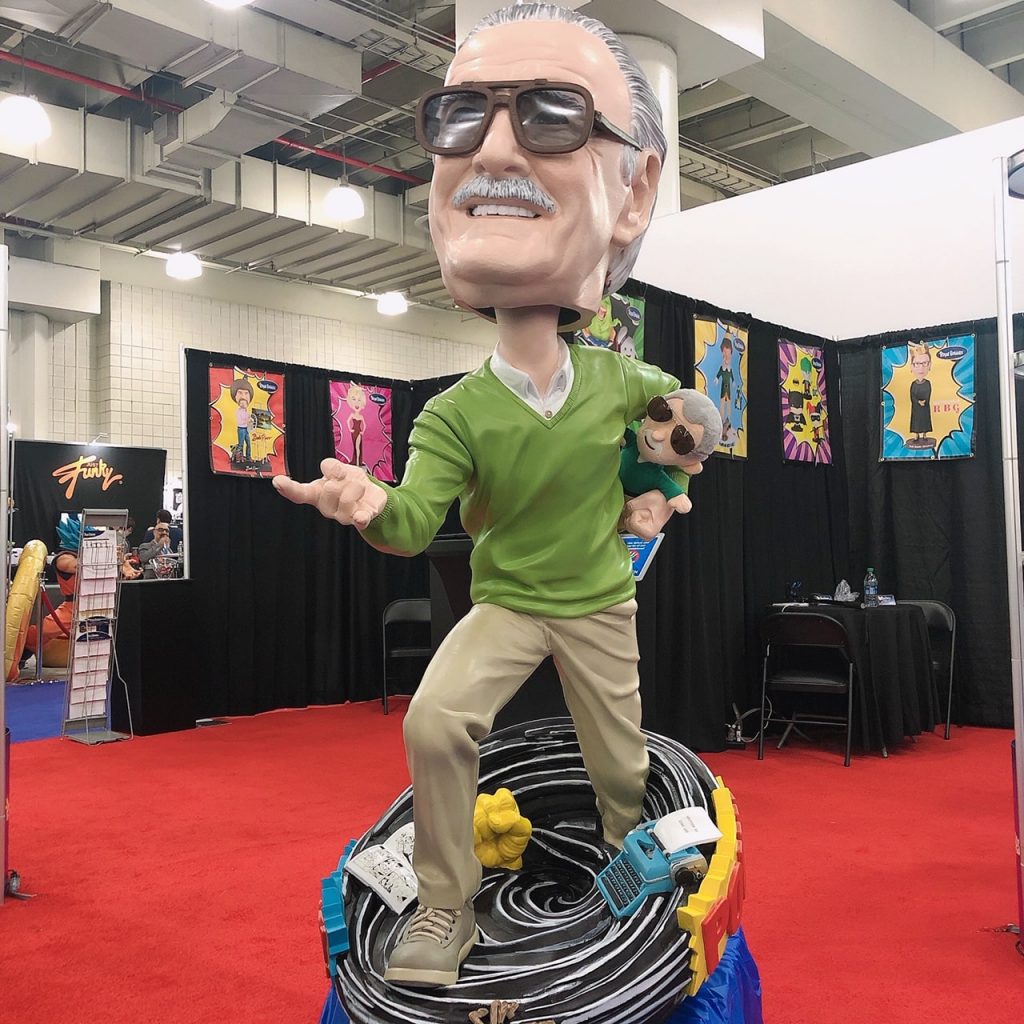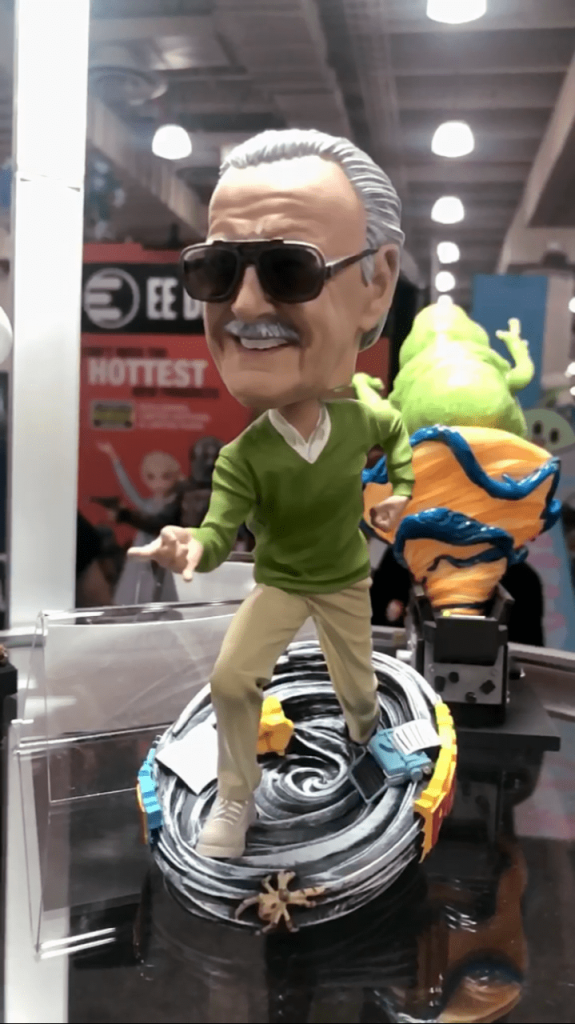 Royal Bobbles went big with the reveal of their brand-new Stan Lee bobblehead – to celebrate, they crafted a Stan bobble that measures 5 feet tall! Talk about a large impact! Click here to add this fantastic figure (the regular scale bobblehead, that is – not the 5 foot one!) to your pop culture collection when it comes out!
Marvel Legends Series Stan Lee Figure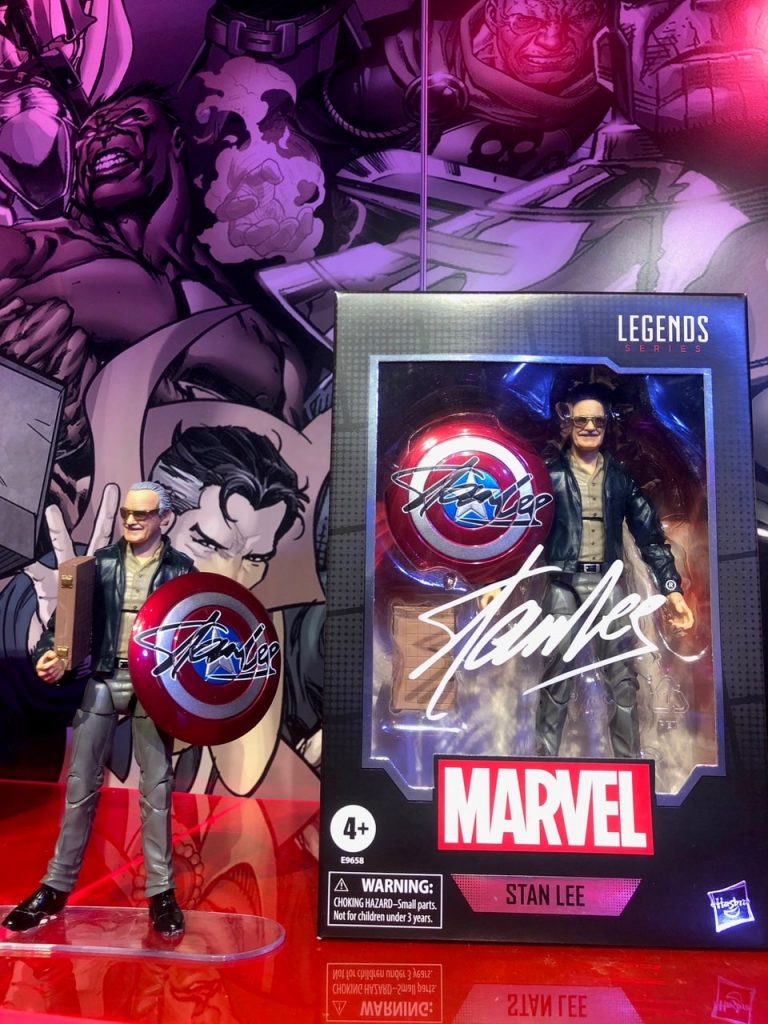 It was announced at last year's New York Comic Con that Stan The Man would be joining Hasbro's distinguished Marvel Legends series, which is fitting because Stan is one of the biggest (if not the biggest) Marvel legend there is! This 6-inch figure was influenced by Stan's chess-playing cameo in The Avengers – not only does it come with a mini chessboard but also a Captain America shield sporting Stan's signature. It doesn't get more classic than that! The Stan Lee Marvel Legends toy can be pre-ordered here and will be released this spring.
Stan Lee Mego Figure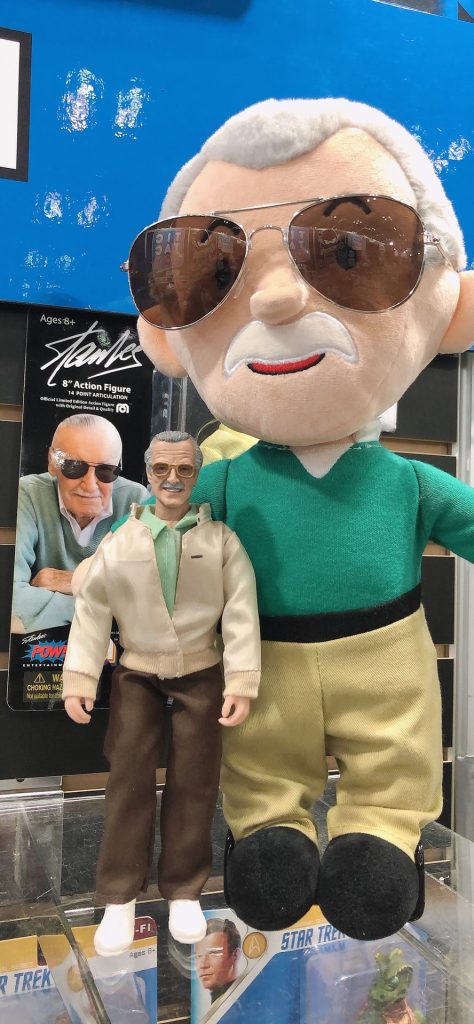 Who remembers the classic Mego toys of the 1970s? Well, the company is back and of course Stan Lee is one of the first legends featured in their newest toy line, retro action figure style and all! Fun fact: Stan worked with Mego as far back as 1971, when they collaborated on Marvel toys together.
Stan Lee Minico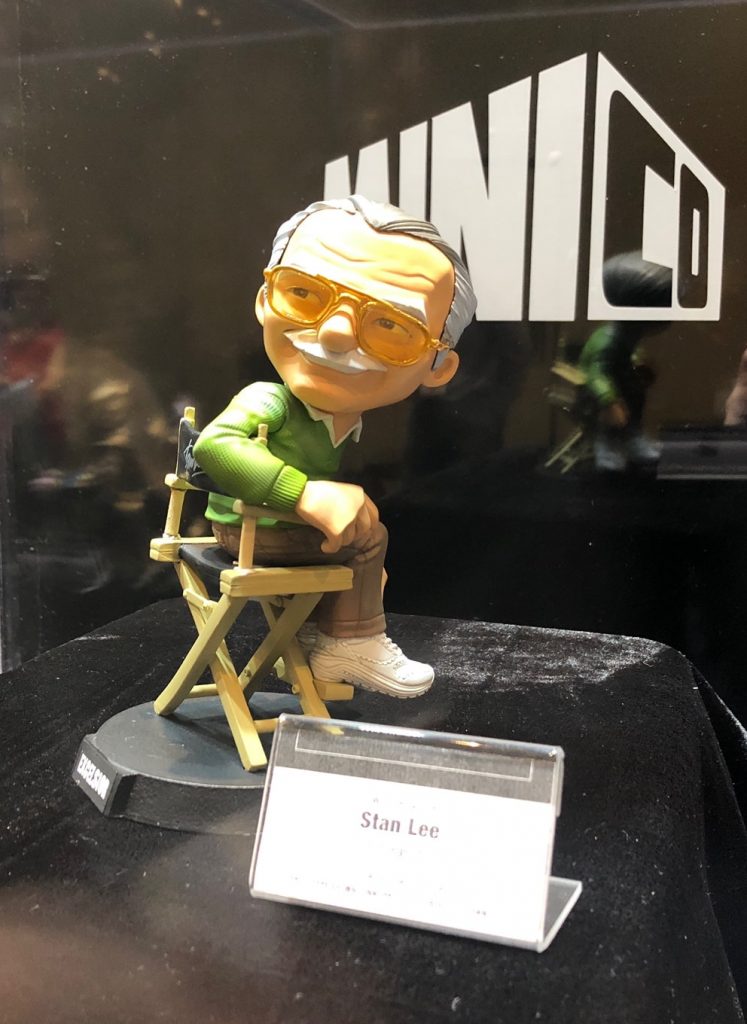 Stan Lee gets the star treatment in this new Minico Statue from Iron Studios! The 5.5-inch figure looks right at home in the director's chair, complete with his signature on the back. To get in on the action and pre-order this collector's item before it's released this fall, click here.
Stan Lee Etch A Sketch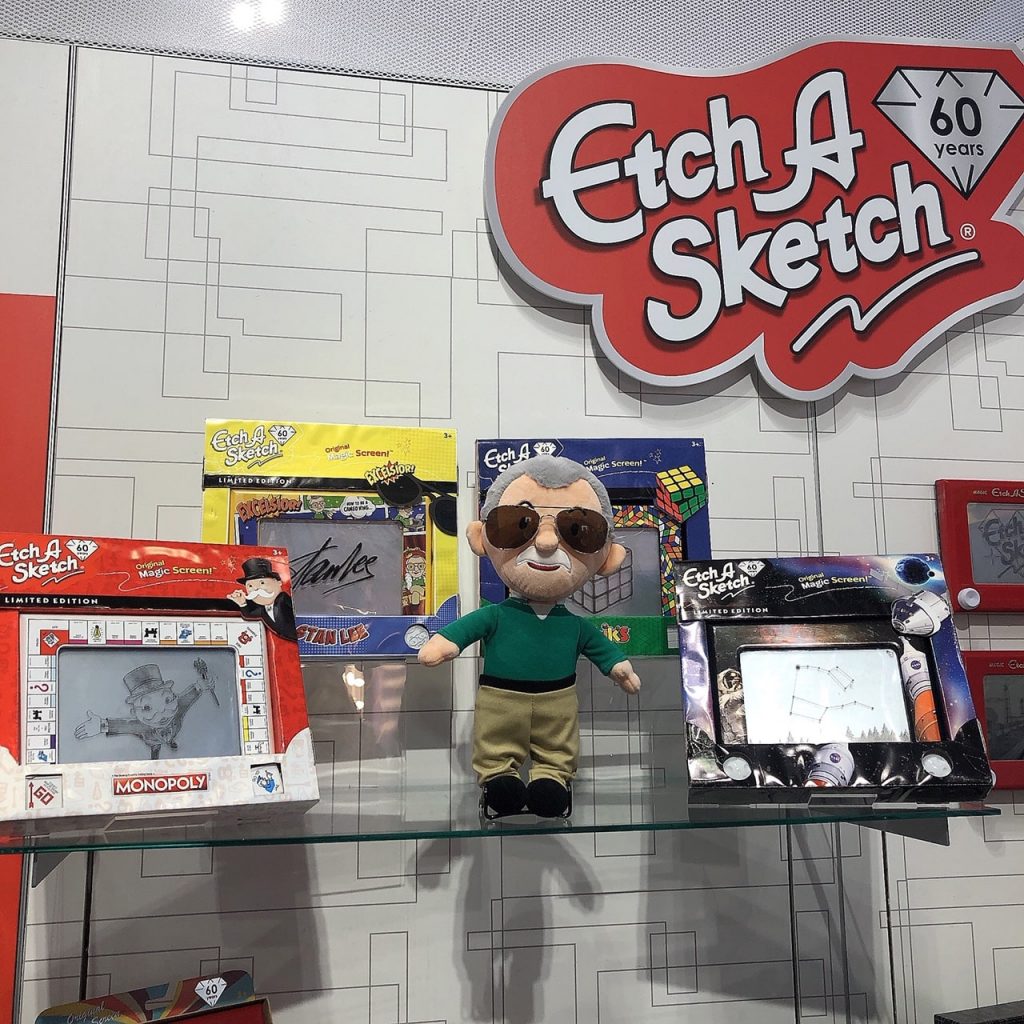 What better way to celebrate a classic than with a classic?! To commemorate Etch A Sketch's 60th anniversary, Spin Master is collaborating with several well-known brands and figures, and Stan The Man is one of them! The limited-edition Stan Lee Etch A Sketch will shake things up later this year along with Monopoly, NASA, and Rubik's themed drawing toys. When it comes out this July, we challenge all fans to draw your best Stan Lee!
Be on the lookout for these collectibles in stores near you soon!