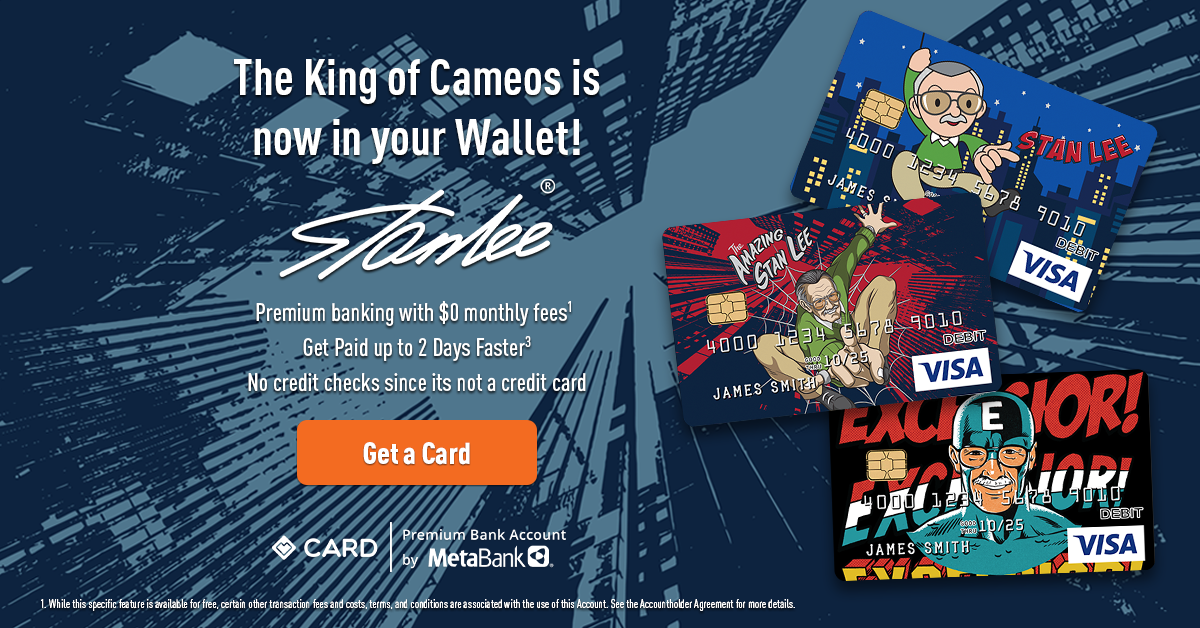 Unless you've been living under a rock for the last decade and a half, you've probably seen a Mondo movie poster. The company, which started out making t-shirts in 2004 as a subsidiary of the Alamo Drafthouse Cinema chain, has gone on to become the premiere enterprise for limited edition custom screen-printed movie posters. And while some say the illustrated movie poster is dead, it's outfits like Mondo that have insured the art of the handmade movie poster lives on. Case in point: Mondo just announced a brand-new illustrated poster design for the biggest movie of all time, Avengers: Endgame!
IGN recently debuted the main poster and its variant edition that Mondo will be releasing for the MCU extravaganza by artist Matt Taylor. The piece does a great job of featuring all the major players of the MCU's epic ending in a collage with a broken glass (or dimensions?) motif.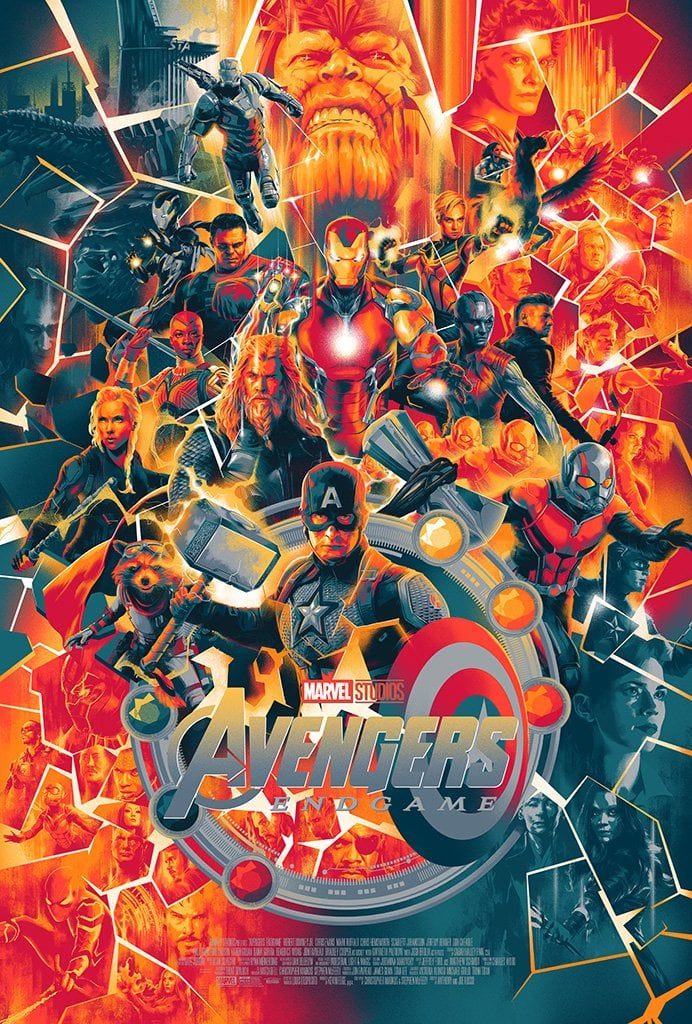 The regular poster will go on sale Tuesday, December 3rd on the MondoTees.com website and is a timed edition. This means from 12 p.m. CT on Tuesday through 11:59 p.m. CT on Sunday December 8th you can purchase the print. The regular edition will cost $60. There is also a variant that will go on sale December 3rd but there will only be 325 copies available at $80 each. These will go fast, so get your mouse-clicking fingers warmed up, because only those quick on the draw will taking the variant home.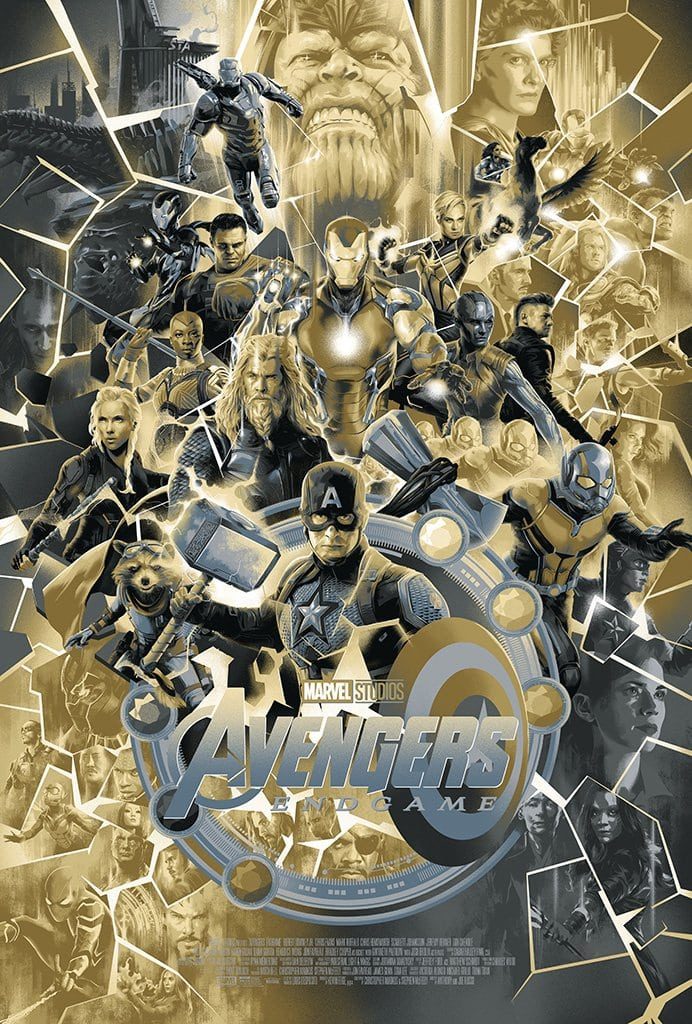 Artist Matt Taylor has done a number of Marvel Cinematic Universe posters for Mondo in the past and did an interview with the company to celebrate the release of the new poster, which you can find below:
Taylor said of his partnership with Mondo:
"My route to doing Marvel posters for Mondo was kind of unexpected. Basically, Mondo had asked me to do some work for another franchise … The studio decided they didn't want to pursue it anymore. Mitch [Putnam, Mondo's co-founder] sent me an e-mail, 'Do you want to do Guardians of the Galaxy?' I thought, yeah, I feel like I can do something fresh, something that hadn't been done before."
And the rest is Mondo movie poster history!