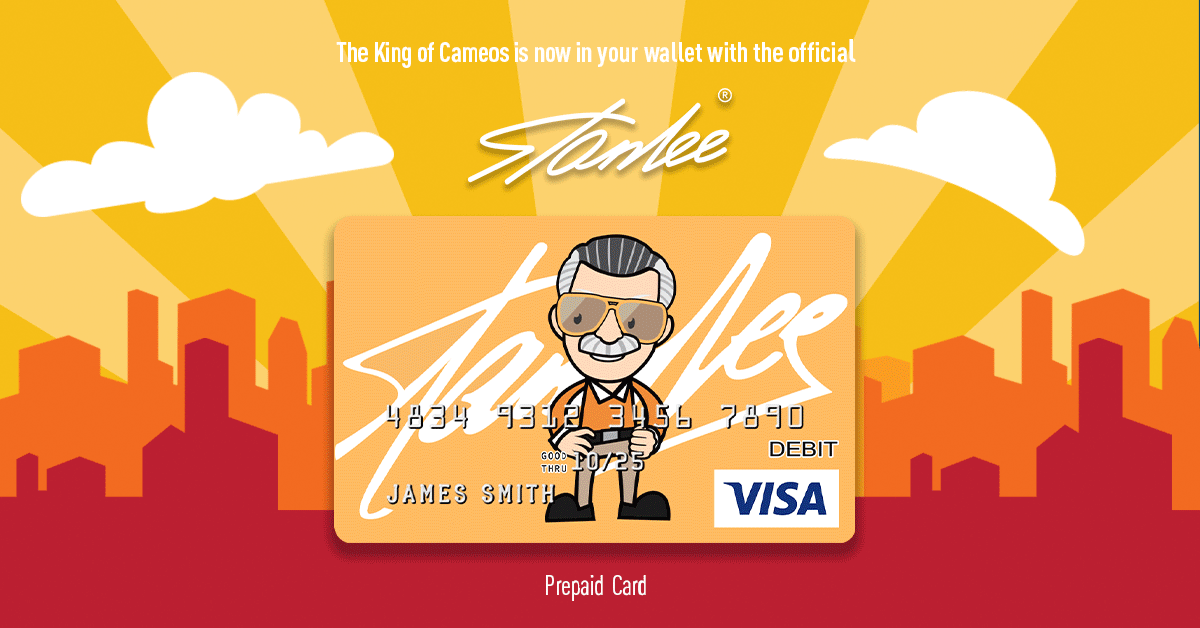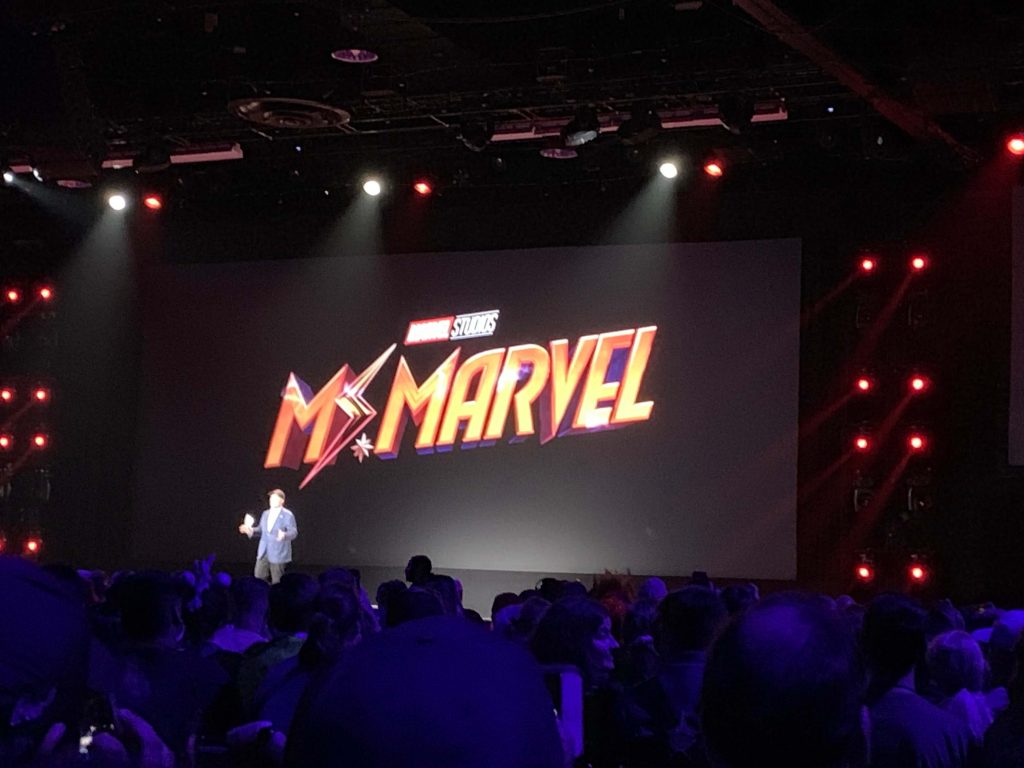 This weekend a ton of Disney+ news was unveiled at D23 Expo in Anaheim. Among the biggest pieces of information were three brand new Marvel Studios TV series announcements that Marvel Studios President Kevin Feige revealed, starting withMs. Marvel! Based on the comicbook of the same name, Ms. Marvel will follow Pakistani-American Kamala Kahn, an Inhuman with shape shifting powers from Jersey City, New Jersey.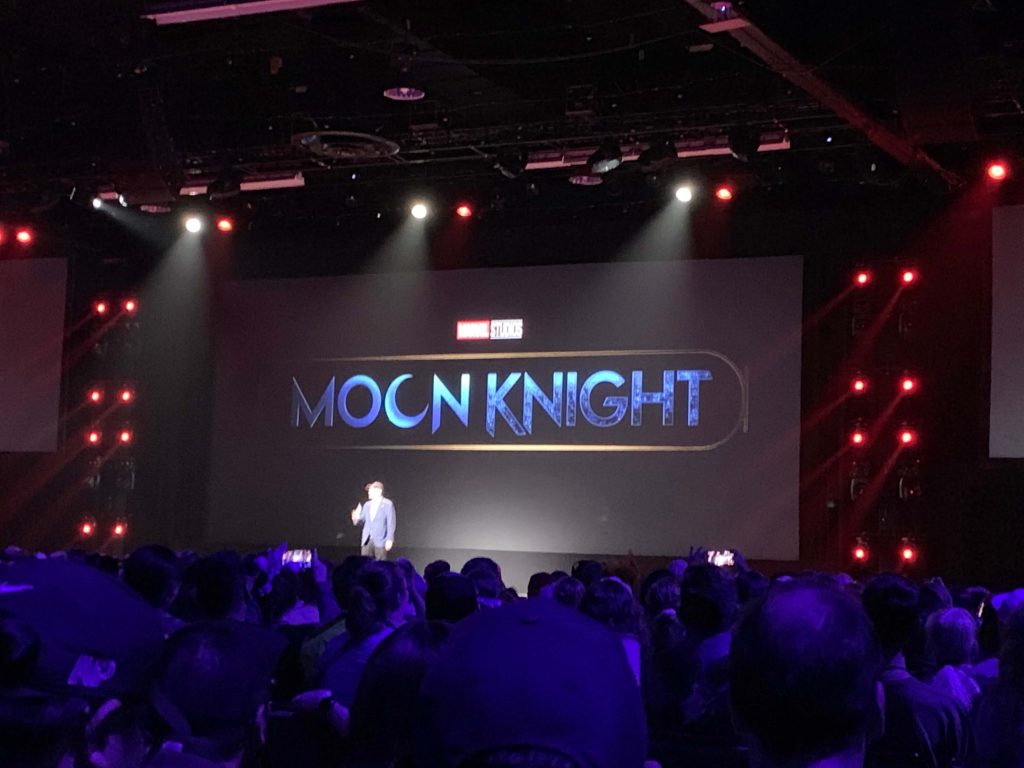 Kevin Feige then disclosed that he saved the best announcement for last by declaring that there's no longer only one Hulk in town! She-Hulk will be making her way into the Marvel Cinematic Universe through Disney+! Ole' Shulkie first appeared in The Savage She-Hulk #1 back in 1980 and was one of the last characters that Stan Lee co-created for Marvel Comics.
Next Feige put an image of a full moon up on Hall D23's screen. It took the audience a few seconds to realize that he was subtly announcing a long-awaited Moon Knight series to Disney+! Moon Knight is about a mercenary named Marc Specter who first appeared in Werewolf by Night #32 in 1975. He is a Batman-esque hero who also happens to be a tiny bit… crazy. Marc suffers from dissociative identity disorder, with at least three distinct personalities sharing his body. He also may or may not be in contact with an ancient Egyptian god who gives him super strength in return for loyalty. Obviously, the guy has a lot of issues. Let's see if he can sort everything out on Disney+.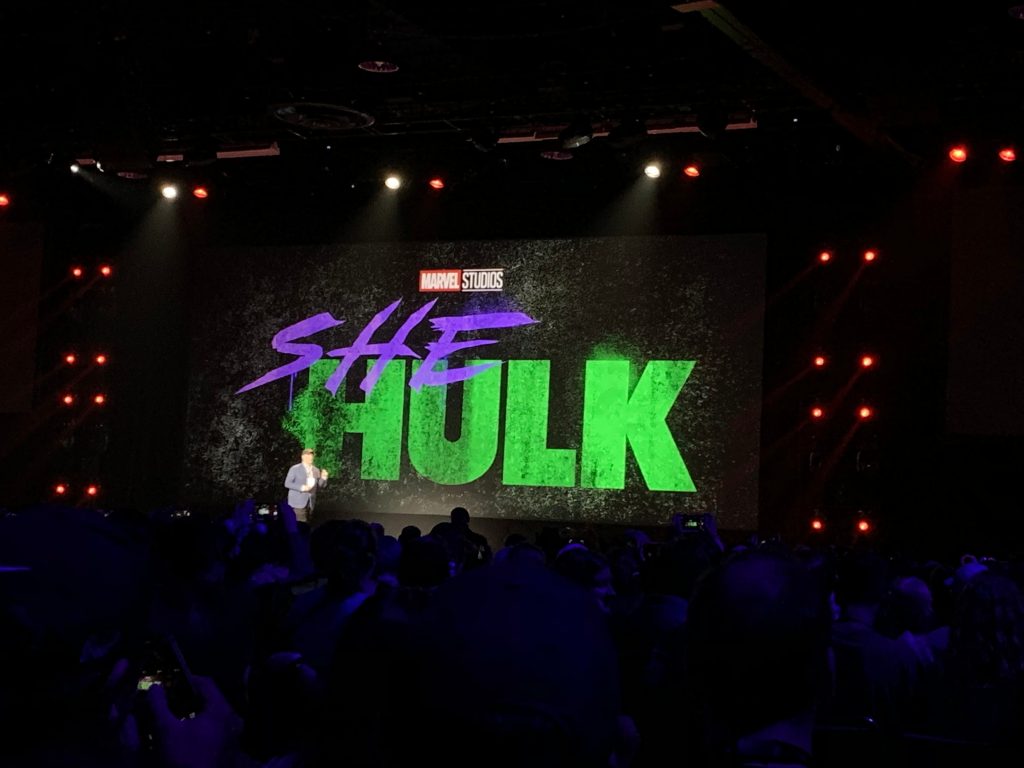 The series follows Bruce Banner's cousin and lawyer Jennifer Walters, who is shot by a criminal she helped convict and needs an emergency blood transfusion. Bruce Banner offers to be the donor, saving Jennifer's life, but transforming her into the Savage (sometimes Sensational) She-Hulk. Unlike her cousin, Jen can transform back and forth between her hulk and human form at will and retains her intelligent personality while the jade giantess.
She-Hulk was also known for being Deadpool before Deadpool. She knew that she was a comicbook character and constantly broke the fourth wall, talking directly to the readers and even the creative team working on the book. It is unknown if this aspect of the character will be kept intact now that Marvel has the screen rights to Deadpool back under their umbrella, but we can always hold out hope!