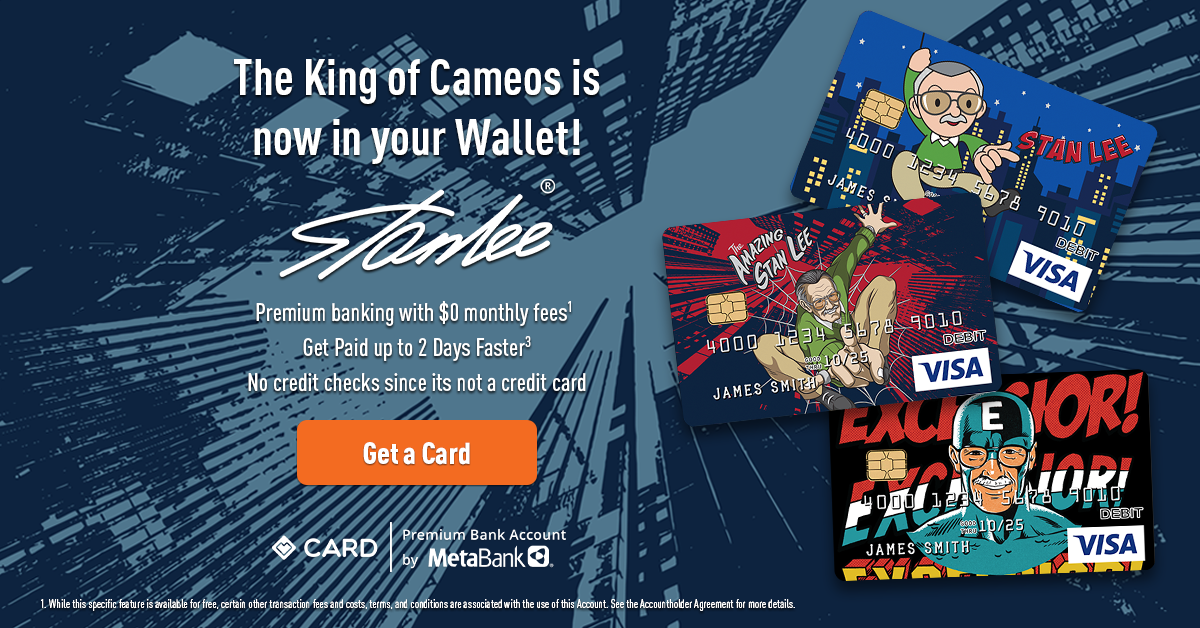 (This post contains spoilers for Captain Marvel, so proceed with caution if you haven't seen it yet!)
It's been almost two weeks since Captain Marvel was released upon the world, and there is no denying that there are several "firsts" in the movie that have changed things in the MCU forever. On an even more monumental note, Captain Marvel is also the first MCU film to feature a posthumous Stan Lee appearance. We are all sadly aware of Stan's absence, but Marvel Studios and the filmmakers made sure to include him, almost as if he never left.
The first time we glimpse Stan is before the movie even gets rolling. Instead of the usual brief montage of Marvel characters as they appear in the MCU, the Marvel Studios logo in Captain Marvel was dedicated to Stan the Man. When the directors of the movie, Anna Boden and Ryan Fleck, were told by Marvel Studios that their film would be the first to pay this special tribute, they very much embraced the idea.
The sequence features a brief montage of Stan's Marvel cameos and behind-the-scenes footage as the logo appears on screen, followed by the words "Thank You Stan." This commemorative logo inevitably has received applause and cheers from fans in theaters everywhere. While it is unclear how long this opening will remain in MCU films going forward, the moment of remembrance was a powerful and fitting tribute to the man who co-created much of the Marvel Universe.
Stan's actual cameo in the movie is also a little bit different than his other roles – as he played himself! The scene takes places on a Los Angeles Metro train where Danvers storms through the cars searching for a shapeshifting alien Skrull. As she scrutinizes the passengers, we see Stan reading a script for Kevin Smith's 1995 film Mallrats, in which real-life Stan Lee cameoed in. Stan can be heard practicing a line for the role when Danvers lowers his script and the two share a warm smile. The lingering smile was not only deliberate, but it was inserted as a special moment between Stan, Larson, and the fans. Boden explained the decision to add this extra touch of emotion to Stan's cameo, saying in an interview with Mashable:

"Instead of just the pure laugh we had, we had a little bit of a smile from Captain Marvel in response to it, and she kind of breaks character for a moment. I think it reflects a little bit of what the audience is feeling, and we allowed that to happen."
Stan's presence impressed and affected everyone he met until the very end. Boden and Fleck spoke about their short but sweet time working with him on Captain Marvel:

"We feel really lucky to have gotten the opportunity to meet him, and have that special moment on set," Boden said. "There's so much reverence when he comes around, and he brings so much life and respect there with him."
Captain Marvel, featuring another memorable cameo by Stan Lee to add to his illustrious career, is in theaters now!