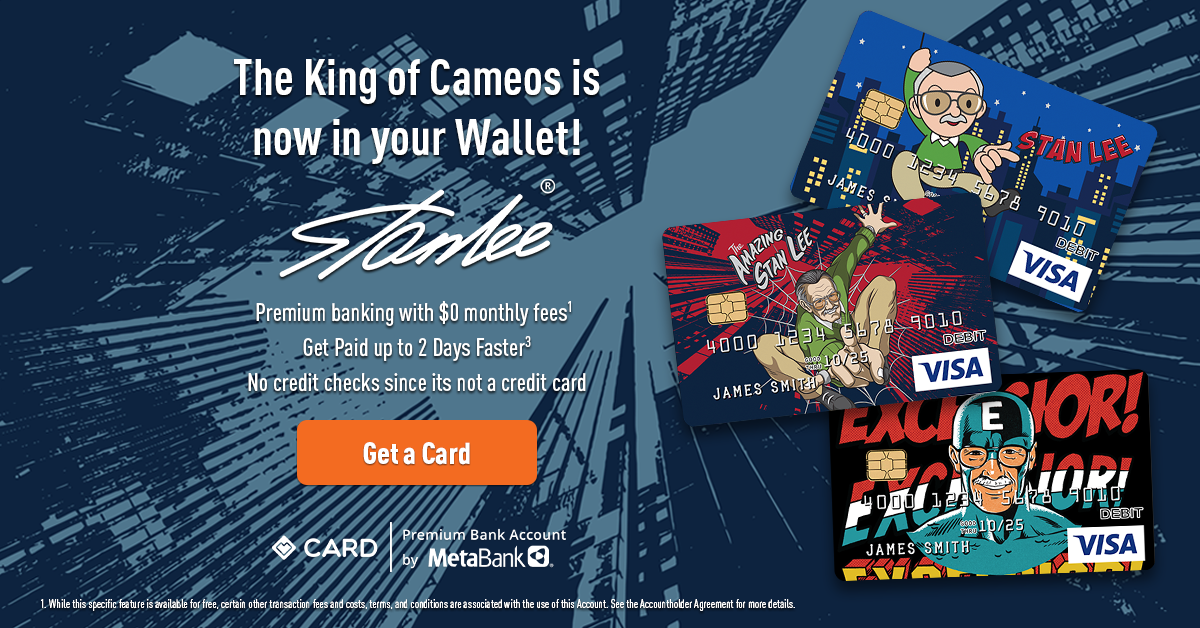 Undoubtedly, one of the biggest reasons behind the success of the MCU films is the dynamic casts each movie boasts. However, sometimes it's important to share the wealth when it comes to acting talent—at least that may be the view some of the following actors hold. Over the years, DC has also racked up quite a roster of film adaptations. With both comicbook franchises working to bring as many iconic characters to life as they can, some overlaps are bound to happen. That said, below are 10 actors who have graced the big screen in both DC and Marvel movies.
Zachary Levi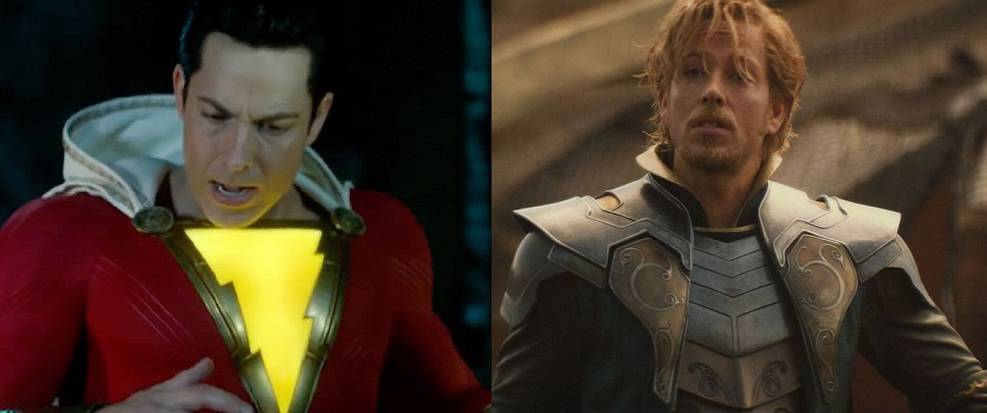 Zachary Levi recently accelerated his fitness routine and dyed his hair to play the titular role of Shazam in the DC film Shazam!. This look differs greatly from his appearance during his time in the MCU. As opposed to his DC cape and black hair, Levi went all blonde to play one of Thor's loyal friends, Fandral, in Thor: The Dark World. Unfortunately, his character was killed off by Hela in a blink-and-you'll-miss-it cameo in Thor: Ragnarok. Hopefully, Levi's reign will be longer and more glorious in the DCEU than it was during his brief time with Marvel.
Ryan Reynolds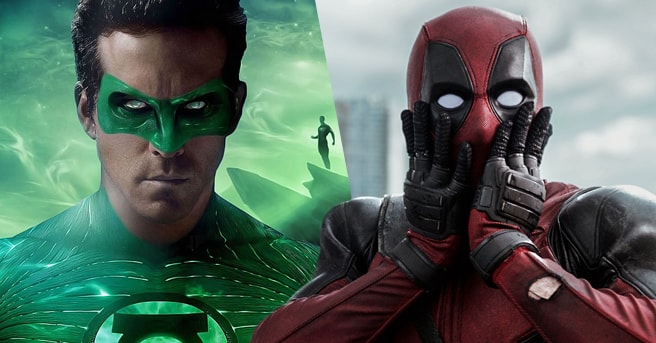 No one jokes more about Ryan Reynolds' involvement in the poorly received 2011 DC film Green Lantern than Ryan Reynolds himself. Though the movie was not a hit, it did introduce him to his future wife, Blake Lively. After a few years and a lot of hard work, Reynolds finally shined in the Marvel role that he was born to play, Deadpool. Technically, he has done triple duty if you count his brief and earlier stint as Deadpool in X-Men Origins: Wolverine. That's another acting gig that Reynolds likes to poke fun at!
Halle Berry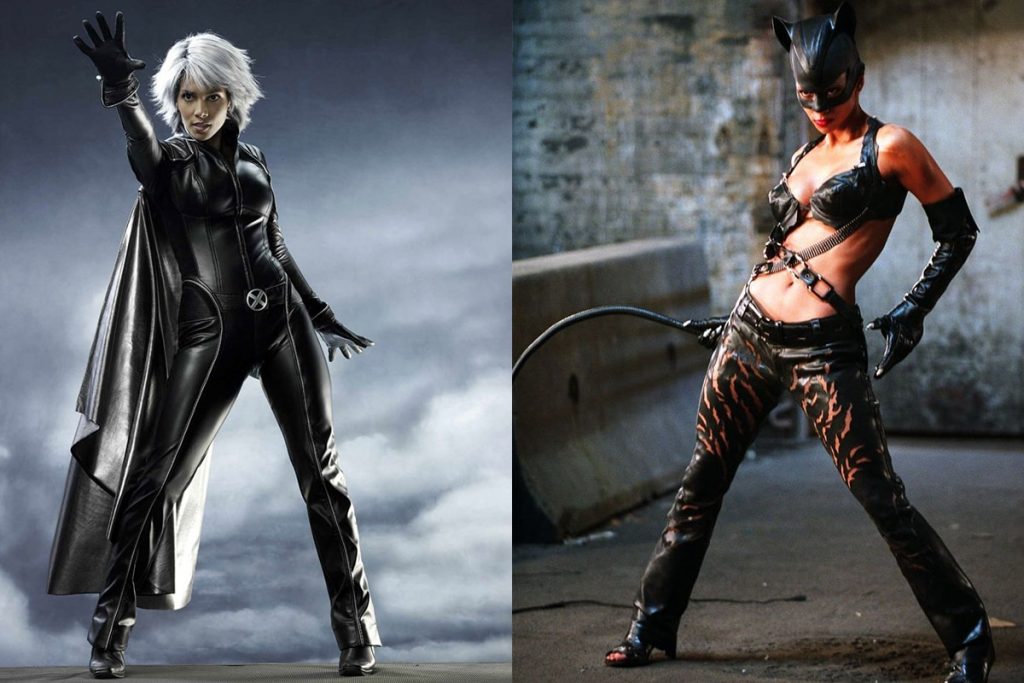 As much as people may have disliked the DC film Catwoman, we can all agree that Halle Berry was great in it. Her quick dip into the world of DC, however, is easily overshadowed by her long and illustrious career in the Marvel universe as an integral part of the X-Men, Storm. Her wigs may change with each movie, but her powers and talent as Storm certainly do not.
Hugo Weaving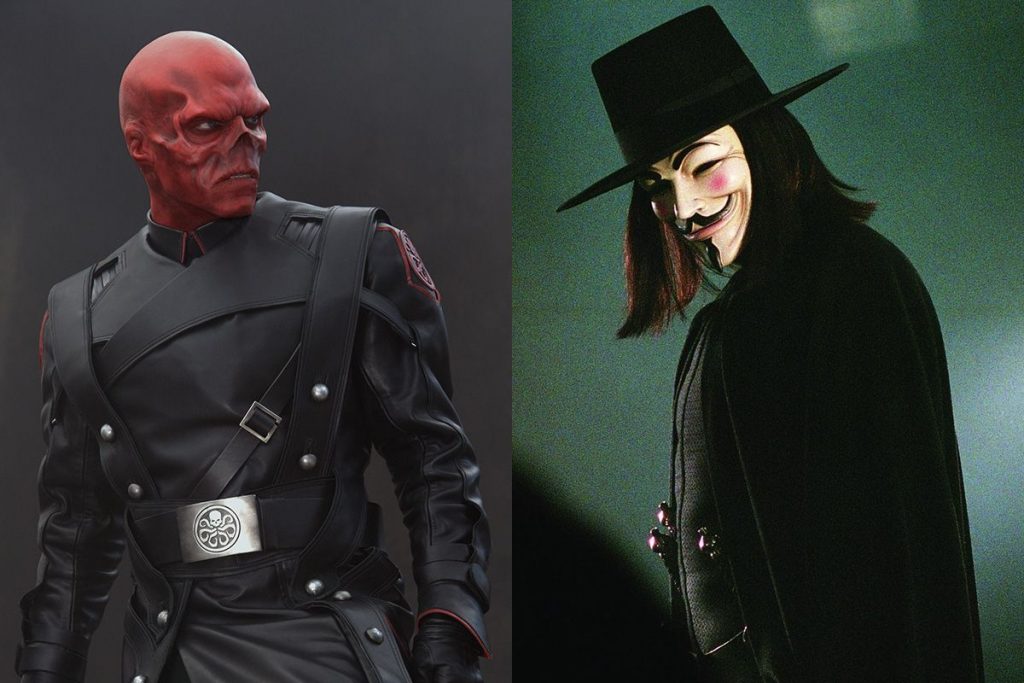 It may be hard to distinguish Hugo Weaving in either of his roles in the DC or Marvel universes because in both his face is covered. In 2005, Weaving brilliantly played the masked vigilante, V, in V for Vendetta, a DC film. A few years later, he joined the MCU in the villainous role of Red Skull in Captain America: The First Avenger. Although his character only appeared in that one film, Red Skull laid the groundwork for Hydra and many other sinister plots featured in several MCU movies to come. The character of Red Skull was recast for his brief appearance in Avengers: Infinity War, but we will always remember the great work by Weaving.
Adewale Akinnuoye-Agbaje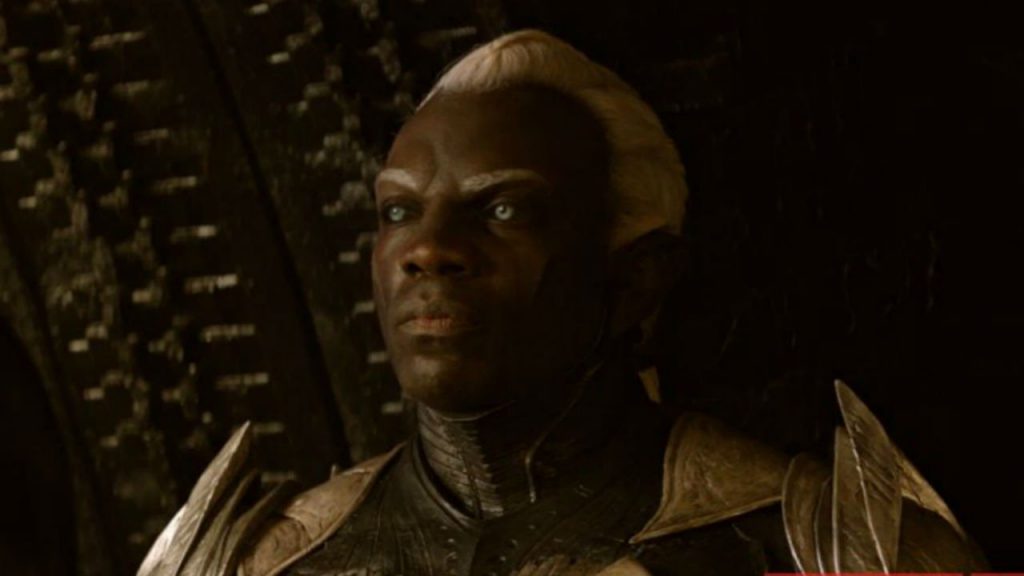 This is another case where fans can barely recognize the actor because of costuming. You may remember Adewale Akinnuoye-Agbaje in the MCU as the dark elf Algrim in Thor: The Dark World. For part of the film he had long white hair and light eyes, and in the other part he turned into a horned monster. He didn't have many lines, but he did kill Loki (kind of), so he definitely made his mark. Fast forward a few years later, and Akinnuoye-Agbaje switched over to the DCEU as part of the cast of Suicide Squad. Don't worry if you don't remember his face, because he played Killer Croc, so he looked like, well, a Crocodile the whole time.
J.K. Simmons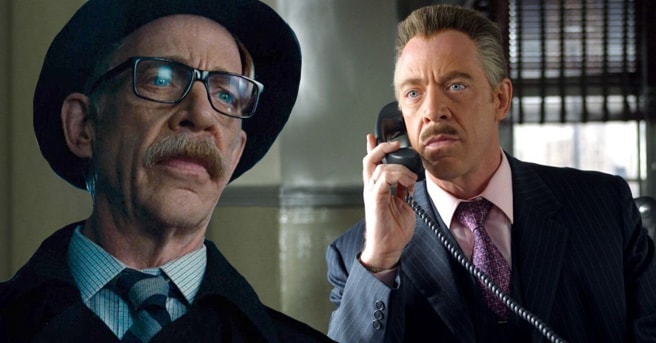 Ever on the side of justice, J.K. Simmons first stepped into the superhero world in the original Spider-Man films as J. Jonah Jameson, the editor of the Daily Bugle where Peter Parker was employed. Although that character wasn't a bad guy, he wasn't exactly sympathetic either; he did continuously say, "He's a menace!" in regards to Spider-Man. Then a few years later, Simmons went over to the dark side at DC. We say dark, only because much of the Justice League movie (and therefore many of his scenes as Gotham Police Commissioner James Gordon) took place in the dark.
Natalie Portman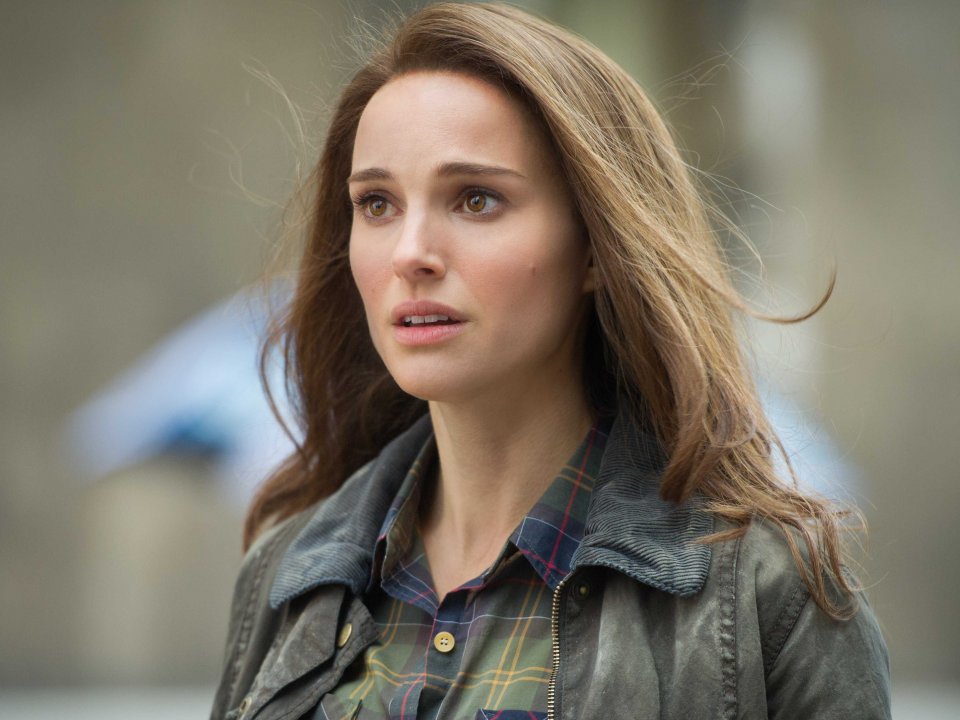 In 2005, Natalie Portman made headlines after shaving her head for her role in V for Vendetta. The film went on to critical acclaim, as did her performance as Evey Hammond. Her time with DC was gritty to say the least, so it seemed that when she decided to head over to the MCU, she'd take on a more upbeat role. As scientist Jane Foster in the first two Thor movies (and an upcoming return in Thor: Love and Thunder), Portman arguably helped make Thor the funny and righteous hero that we know and love today.
Willem Dafoe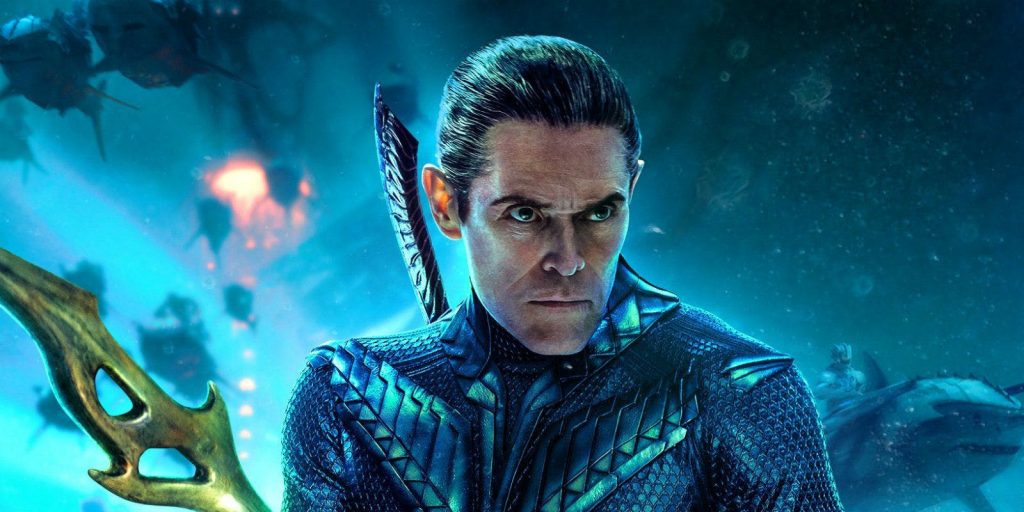 Before Willem Dafoe showed up onscreen as Nuidis Vulko in DC's Aquaman, it was over a decade since he appeared in a superhero movie. The actor spent a better part of the 2000's playing the iconic Spider-Man supervillain Norman Osborn, AKA Green Goblin.
Michael Keaton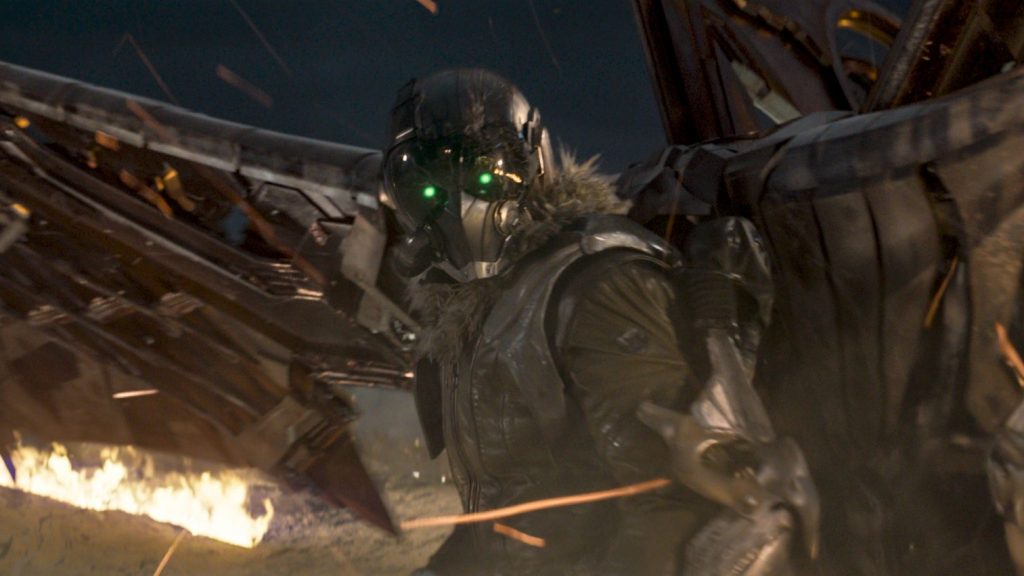 Before Michael Keaton's chilling portrayal of one of Spider-Man's archnemeses, Vulture, he played the caped crusader himself, Batman, in 1989's Batman and 1992's Batman Returns. Since Keaton appeared as the title character in a very successful film reboot starring the DC mainstay, this cemented him in the timeline of hero pop culture forever.
Ben Affleck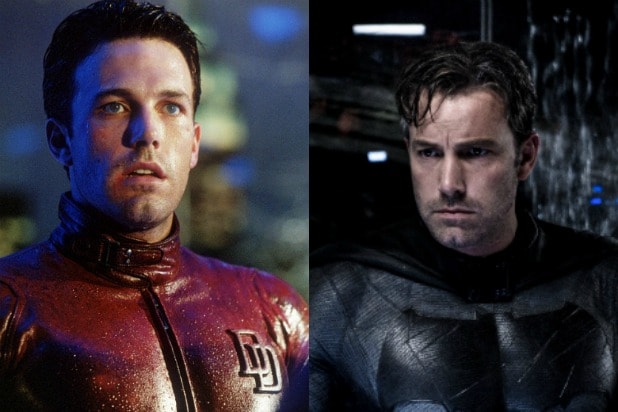 Some fans and critics love Ben Affleck's Batman, some don't, as has happened with most of the other actors who have portrayed the character over the years. A healthy amount of debate over a character isn't uncommon, so that's why it is interesting to talk about his one-film stint within the Marvel universe when he starred in Daredevil back in 2003. The movie was generally disliked by both critics and fans, and in line with his portrayal of Batman, fans will endlessly debate whether he played the role well or… not so well. The answer varies depending on who you ask, but there's no doubt that Affleck has made his mark on both franchises.