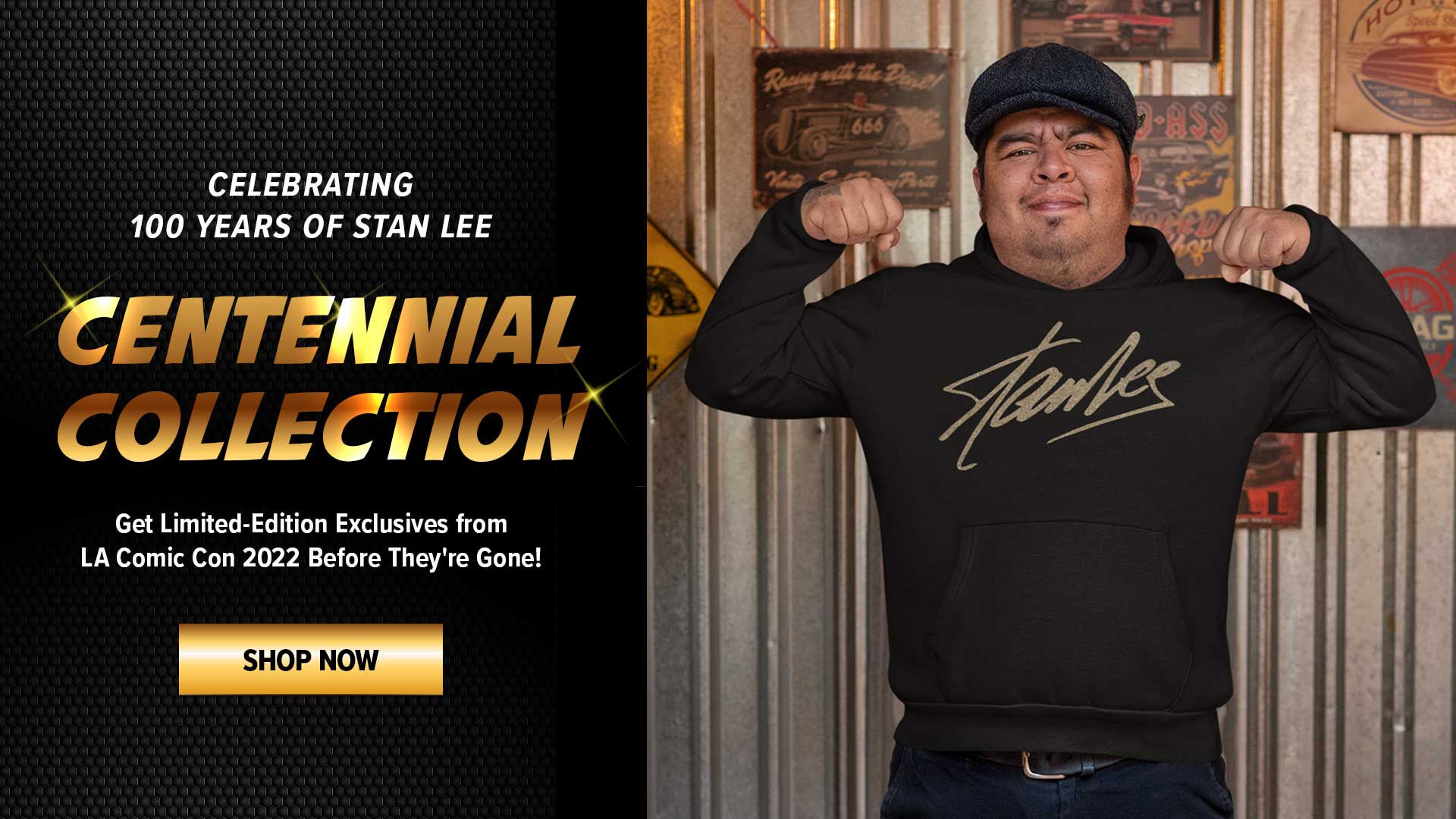 So, you're at Comic Con in San Diego, but you don't have badge! Or maybe you DO have a badge but want to take a walk through the historic Gaslamp District. We've got you covered either way!

All that Comic Con has to offer isn't just inside the convention center, there are tons of exhibits and experiences to be had throughout the entire city, most of which are actually free to the public. One such experience this year happens to be Stan Lee-related!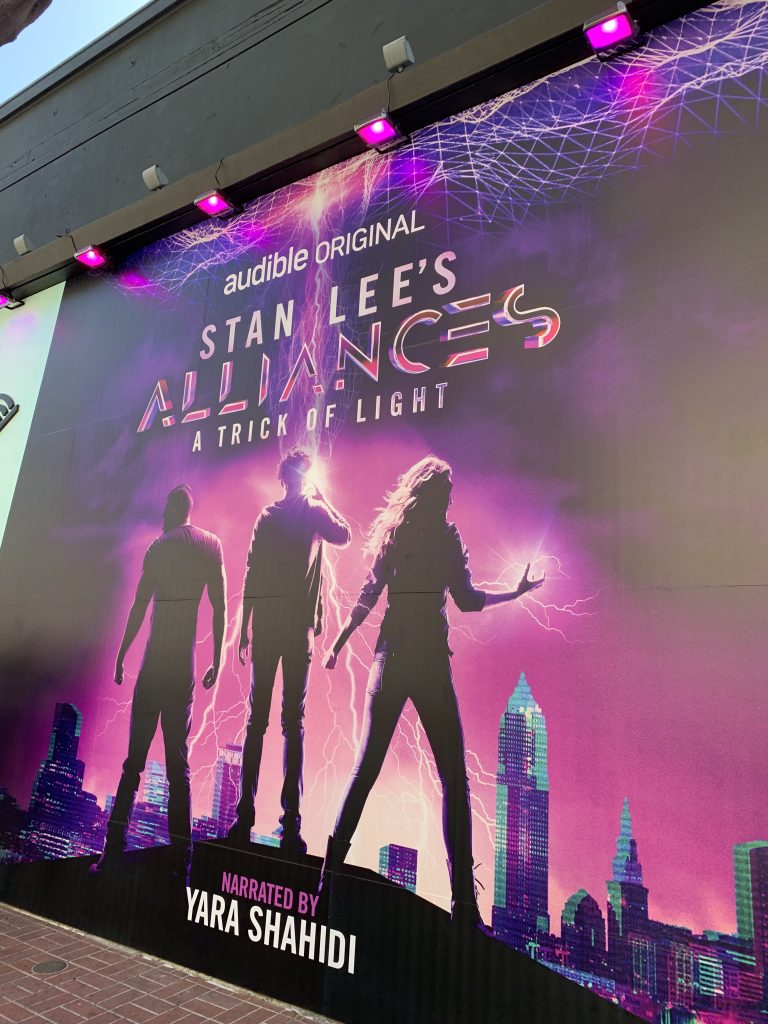 The new Audible Original Stan Lee's Alliances: A Trick of Light comes to life at San Diego Comic-Con with an immersive audio-driven experience that introduces fans to the first installment of a new connected universe with all new superheroes from the mind of Marvel maestro Stan Lee. Co-created by Stan Lee, POW! Entertainment, Luke Lieberman and Ryan Silbert, and co-written by Stan and Kat Rosenfield, Stan Lee's Alliances: A Trick of Light is one of the cultural icon's final collaborations, exploring the complex relationship between humankind, science, and technology.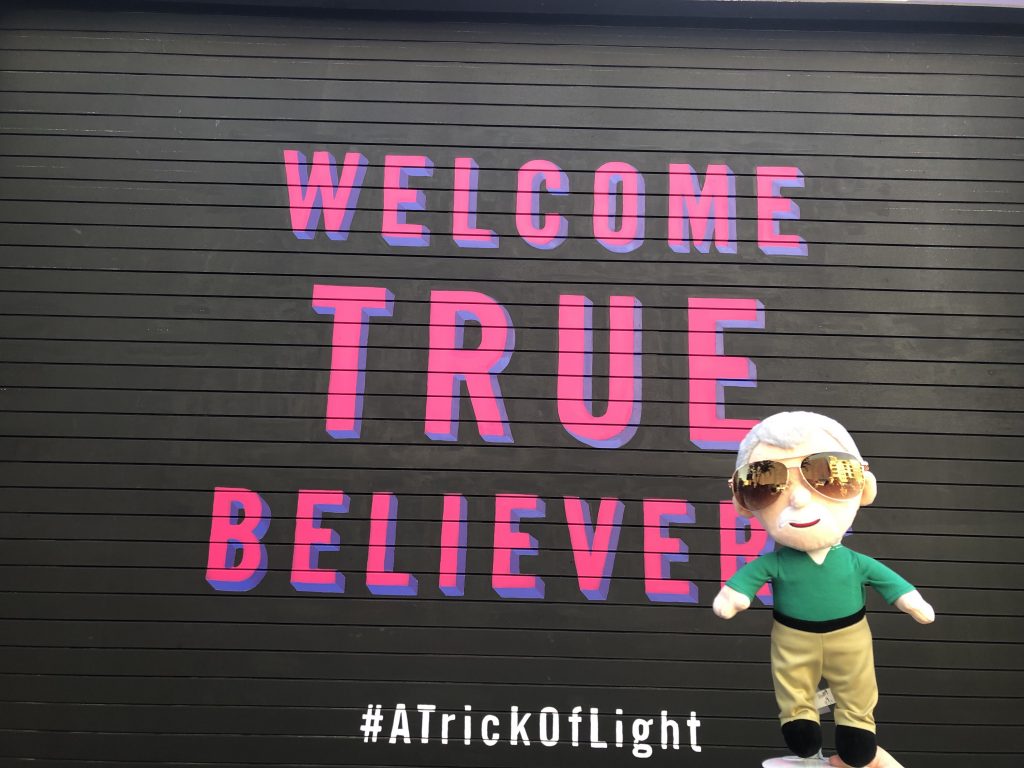 That intricate relationship between humans, science, and tech is on full display at this enthralling installation. Located at K Street and 4th Avenue in the Gaslamp Quarter, the Trick of Light experience is like nothing you've seen before at SDCC. When you first enter the installation, you cautiously tip toe through a darkened hallway, unsure of where you might be headed or what you might find. Soon, there's a light at the end of the tunnel. You emerge into what one might mistake as a carnival funhouse of mirrors.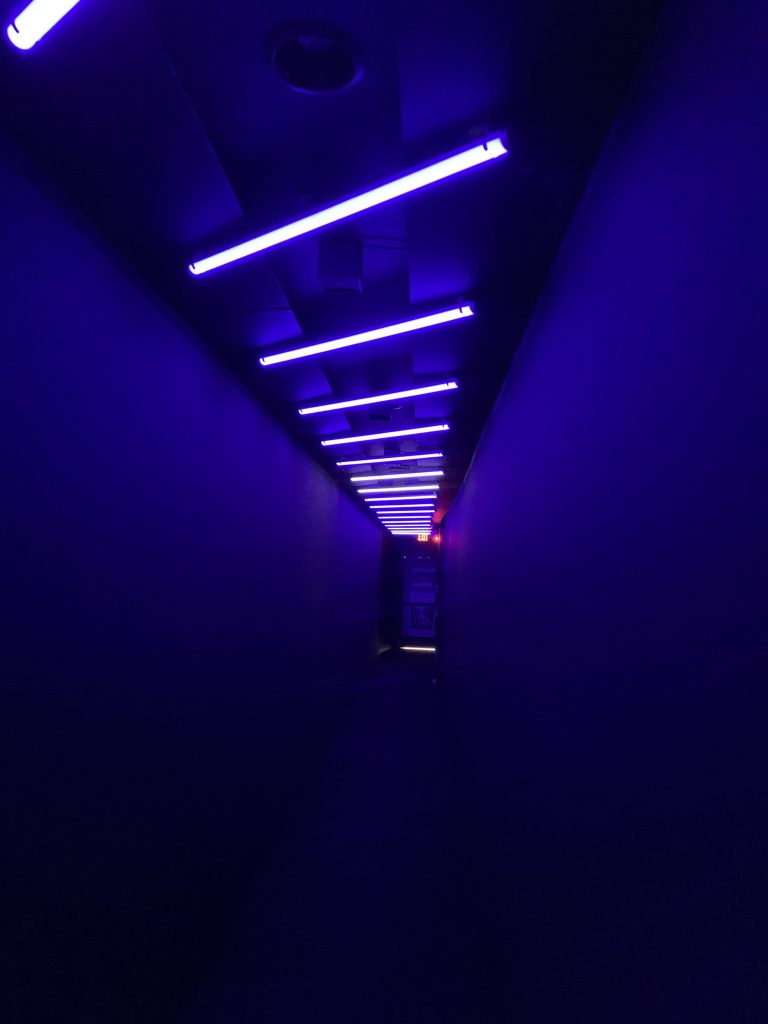 Suddenly the mirrors light up and you realize they are actually screens projecting an image of stormy skies and rough seas. Haunting narration and sound booms from all around you, simulating a world dreamt up inside the mind of Stan Lee. Lightning cracks down from the sky, igniting the adventure ahead.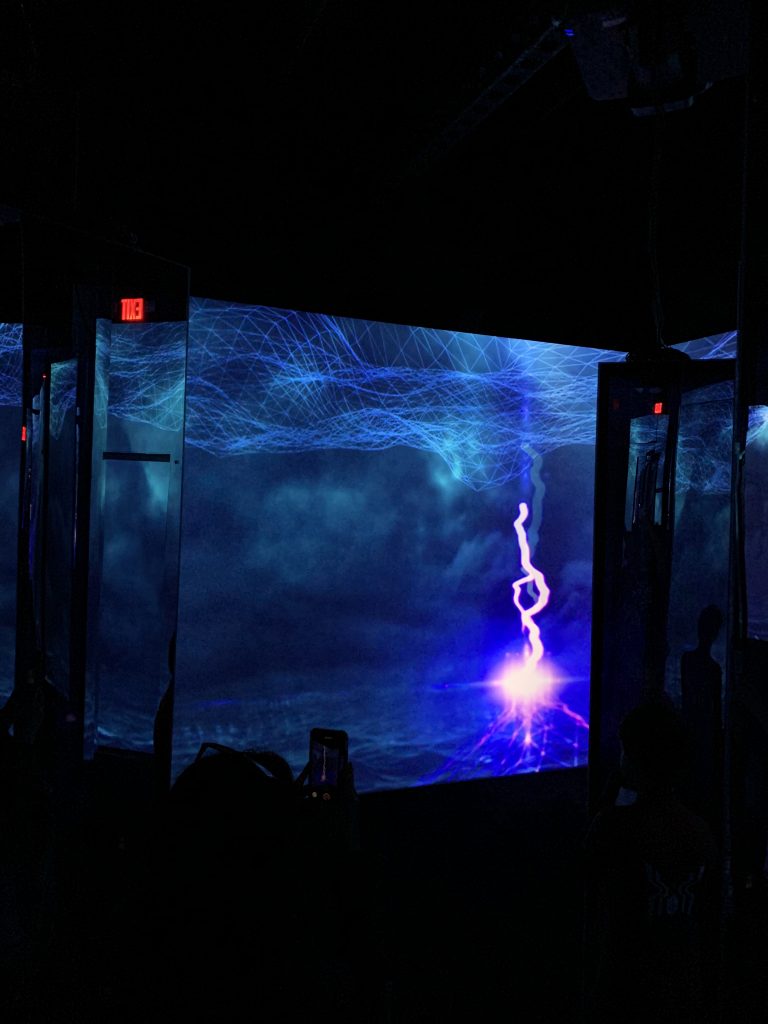 As you move through the exhibit the walls come to life with lights and words. Interactive pads on the floor activate excerpts from the book, read by the talented Yara Shahidi. The labyrinth of light takes you on a winding journey through key moments from the story while getting to know its intriguing three main characters.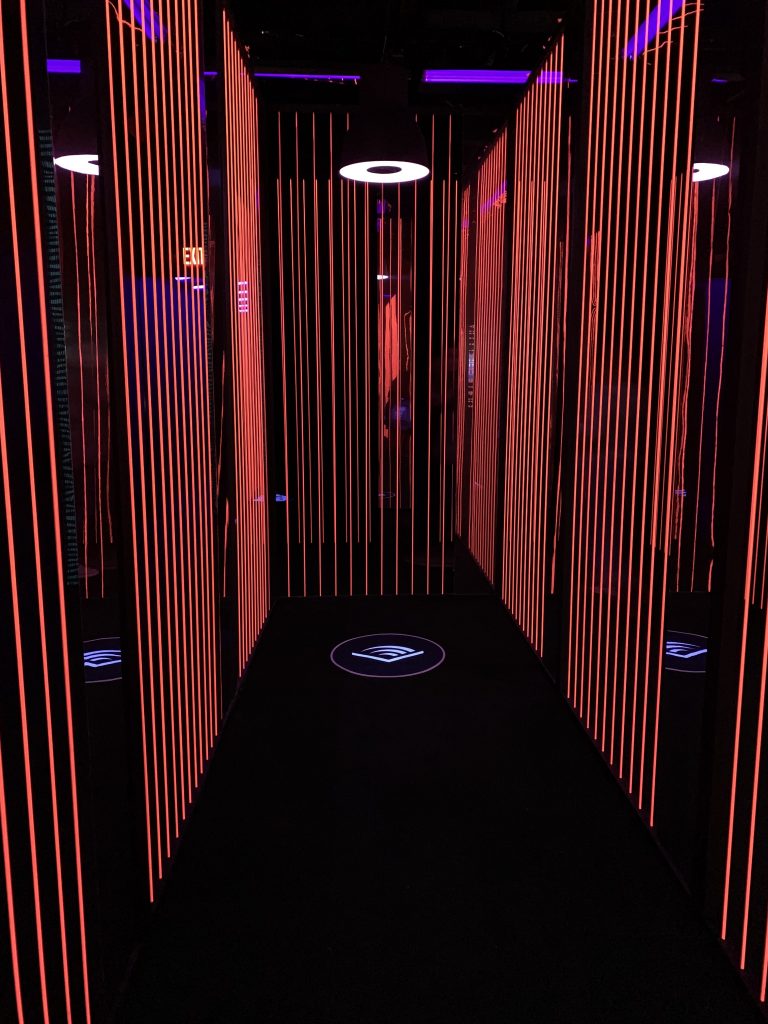 At the end of your adventure you are presented with a long mysterious hallway of both darkness and light, almost as a choice or call to action. Stan Lee's unmistakable voice echoes through the hall, asking you to embark on this journey with him as your guide.
I don't know about you, but where Stan Lee's voice leads, I will follow. Excelsior!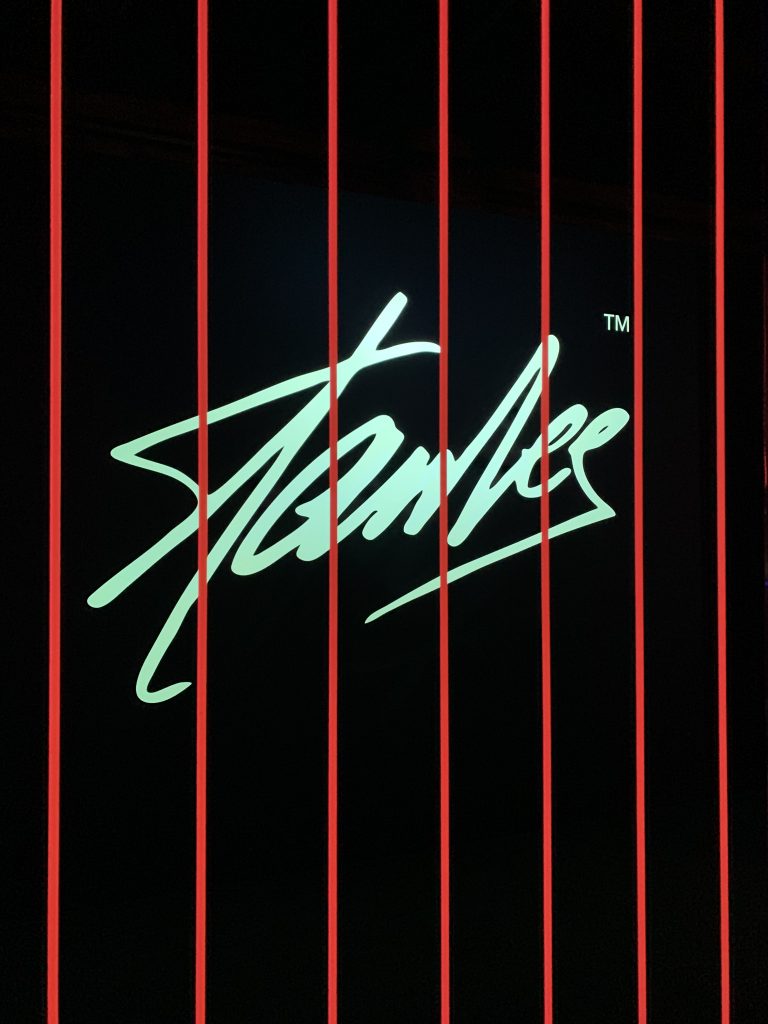 Comic-Con attendees will have the opportunity to become co-pilots of this new universe in the Gaslamp Quarter now through Sunday, July 21. You can even get there by taking one of the Trick of Light branded pedicabs stationed around the Gaslamp—and, you can listen to parts of the audiobook on your way there. How cool is that?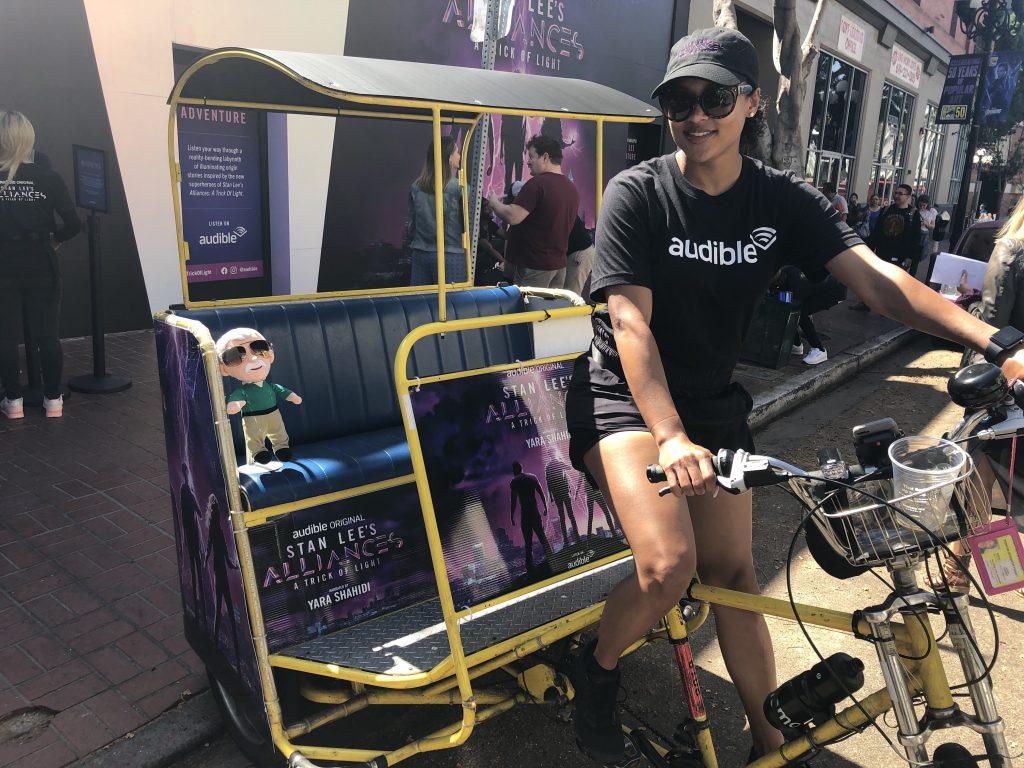 For SDCC badgeholders, there's one more Trick of Light related event going on inside the convention center. On Saturday, July 20 at 6:30pm in Room 7AB, Stan Lee's Alliances: A Trick of Light narrator and star Yara Shahidi, co-writer Kat Rosenfield, and co-creators Luke Lieberman and Ryan Silbert will come together for a special panel, moderated by Andre Meadows (aka Andre "Black Nerd"), that will give fans an exclusive look into the new Stan Lee universe of powerful themes and dynamic characters.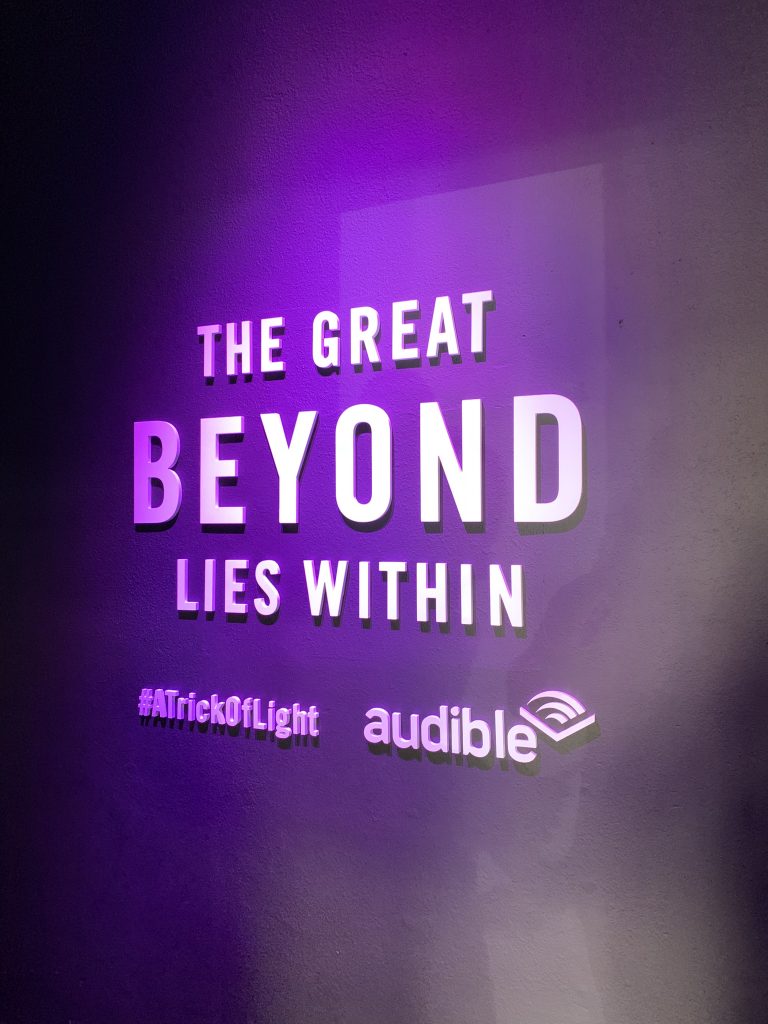 Stan Lee's Alliances: A Trick of Light premiered June 27 and is available now at Audible.com/ATrickOfLight.