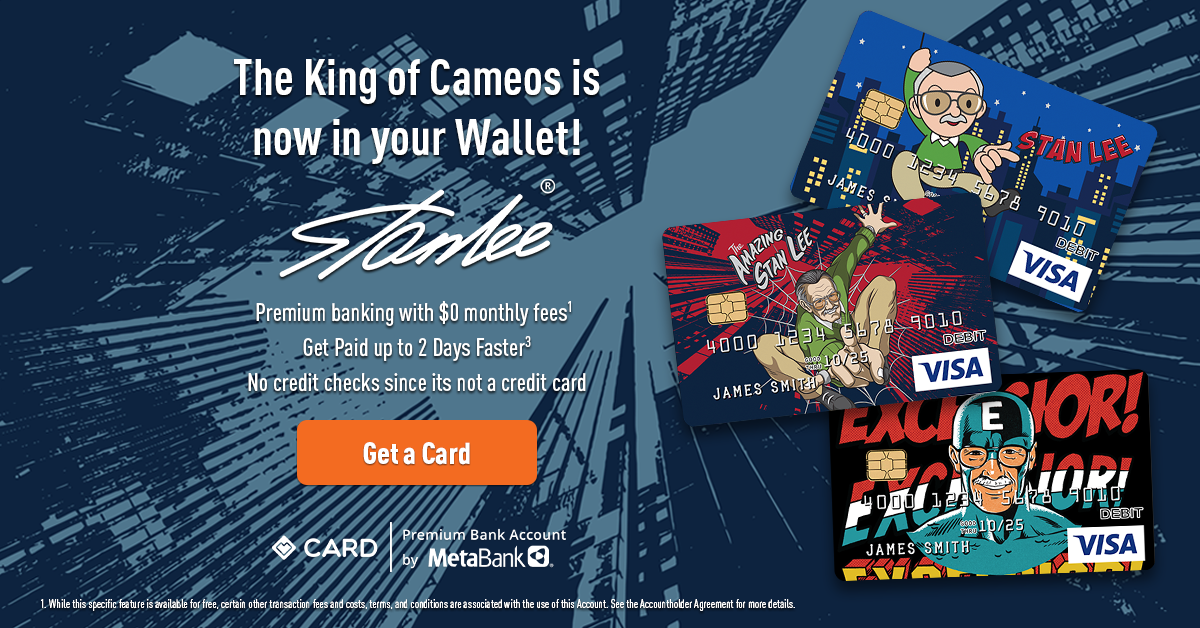 Time to put down the phone/turn off the TV/close the computer and get back to basics (after you read this article, of course). We're talking about entertainment that's not digital or battery-powered – AND, it celebrates Stan The Man, to boot!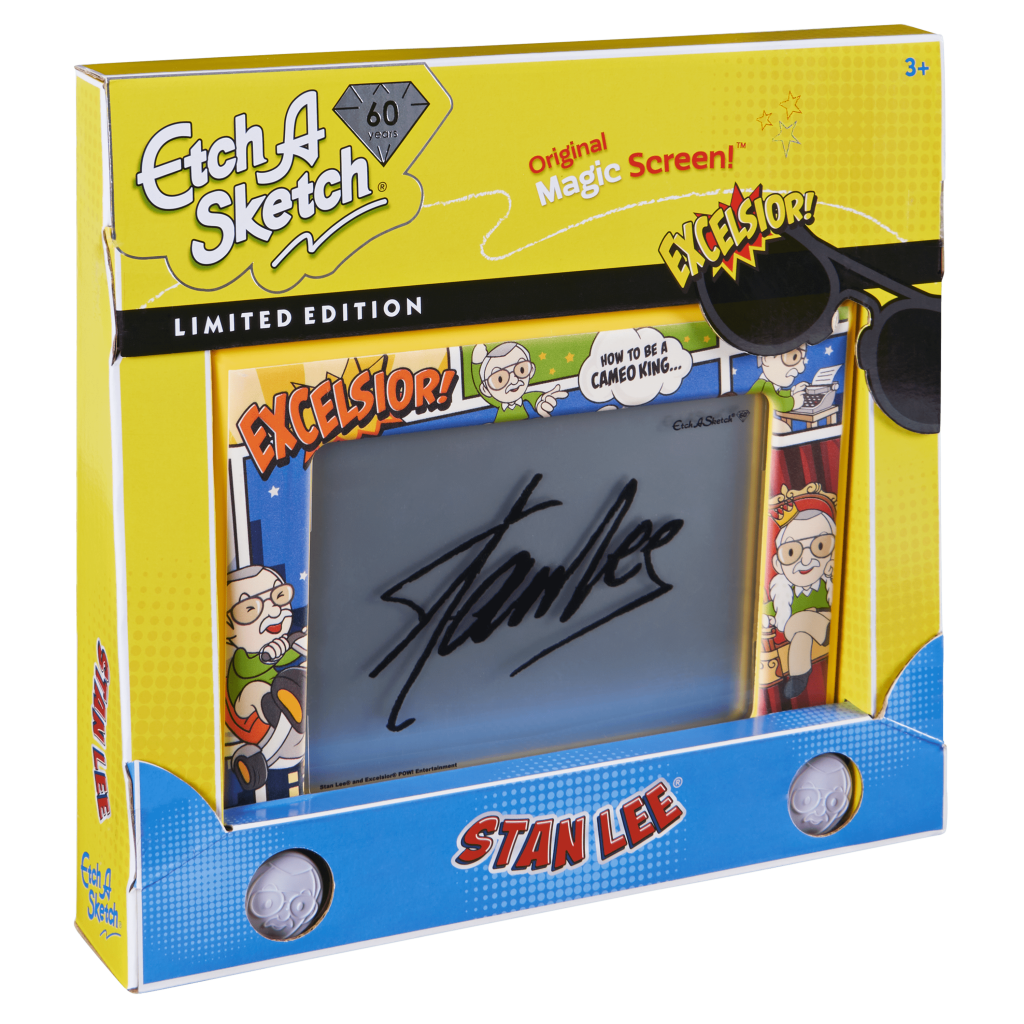 In honor of Etch A Sketch's 60th anniversary this year, Stan Lee's POW! Entertainment teamed with Spin Master to present a limited-edition Stan Lee-inspired Etch! Not only does this collector's item commemorate an impressive milestone for the original magic screen, but it also presents an opportunity for fans to engage with Stan's legacy on a whole new level.
We had a chance to chat with some members of the design team, who were thrilled when they learned of their new assignment. "When we started doing research for the design of the Stan Lee Etch-A-Sketch, we realized that Stan Lee IS King! He's everywhere, has touched all our lives and is larger-than-life," they said. "We had tons of fun working on this project and were often sidetracked sharing our favorite Stan Lee cameo appearances or favorite Stan Lee characters!" We can definitely understand that!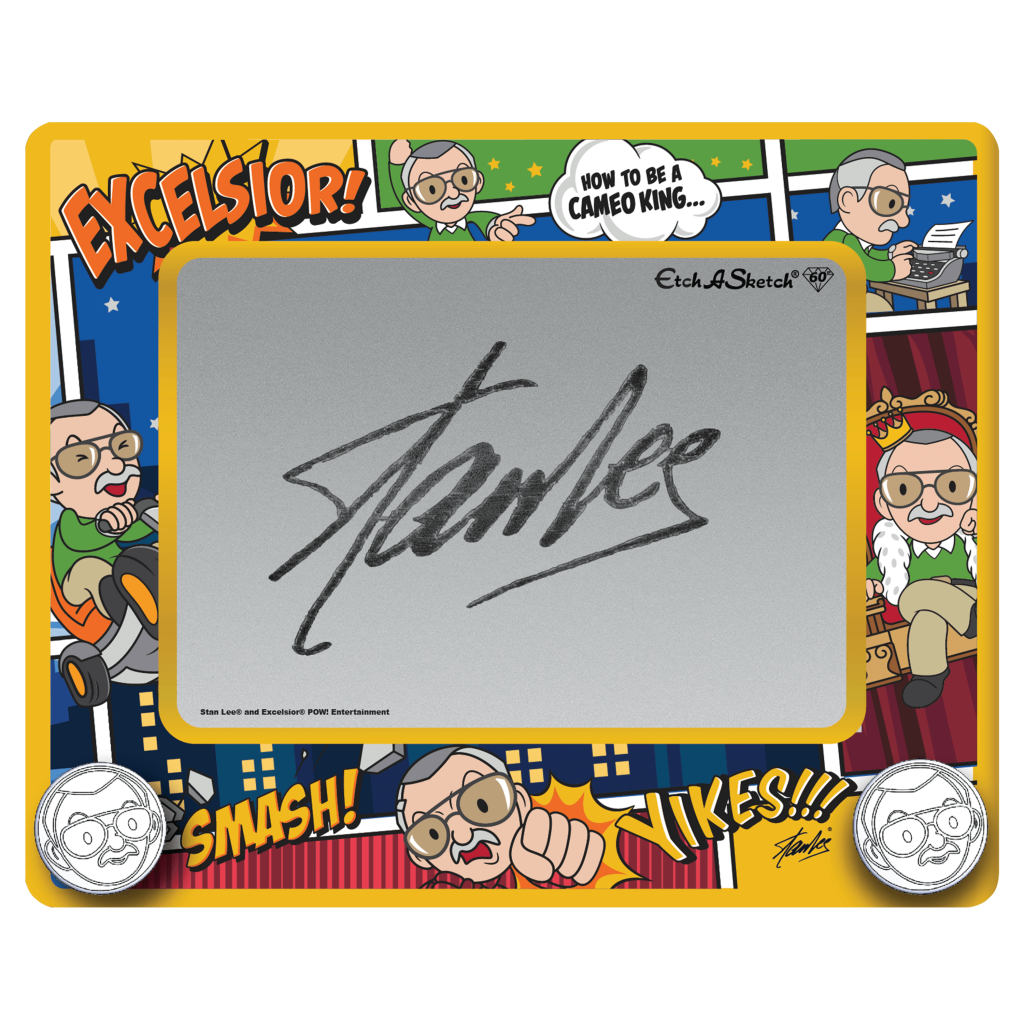 This special Etch A Sketch brings a colorful, innovative comicbook flair to the beloved toy's classic frame, complete with Stan Lee knobs to draw with. "It was our hope when designing this etch that anyone who uses it is as inspired as we were by Stan Lee and how animated he was!" the design team shared. What better way to spark creativity than with those fantastic features?
(Fun fact: Christoph Brown, the Amazing Etch Man, has drawn Stan Lee on several Etch A Sketches over the years – and he was even able to gift two of them to Stan!)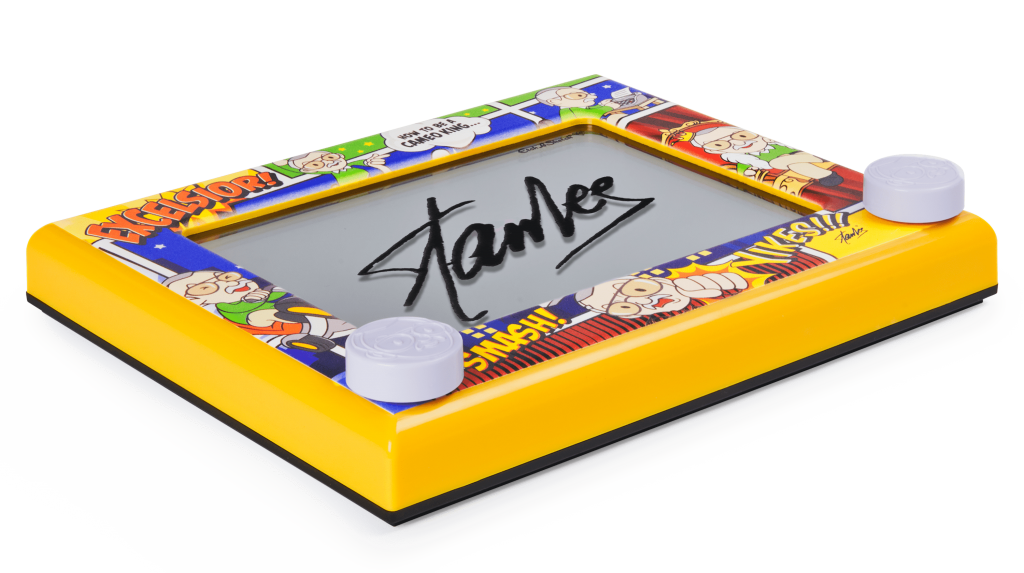 The Stan Lee Etch A Sketch joins three other classic imaginative brands in marking the 60th anniversary of this timeless toy. Limited quantities are available now HERE. After those are gone, look out for the special Stan Lee Etch A Sketch at select retailers later this year.
What new universes will you create?