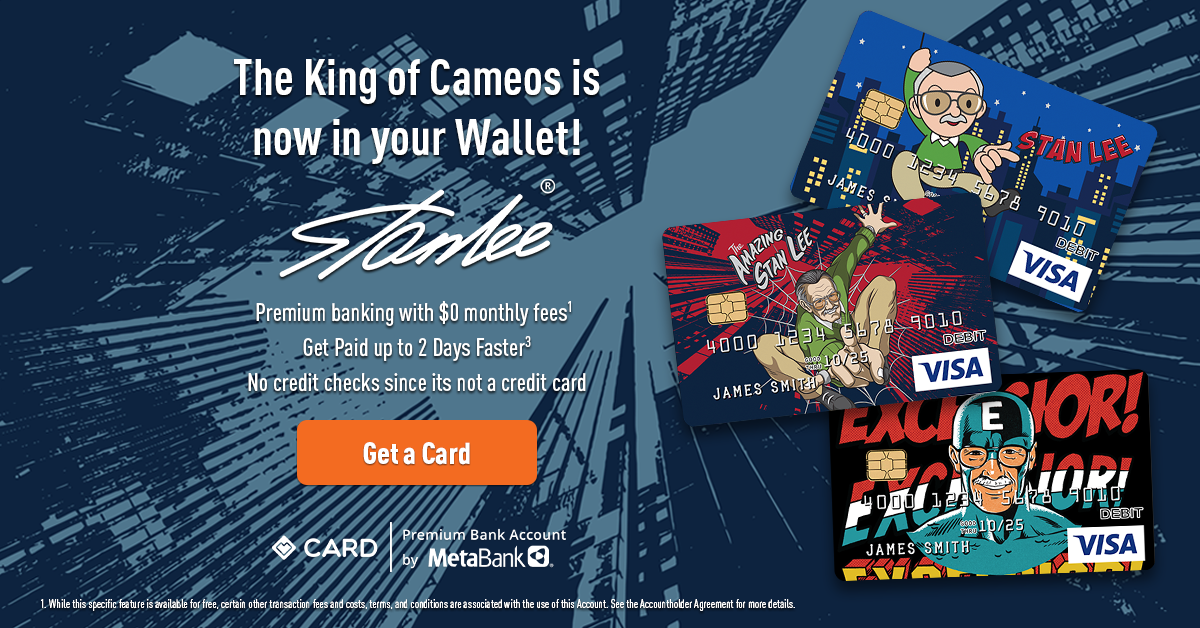 Over the years, the number of comicbook stories adapted to the big screen has grown exponentially, and with that, we've witnessed iconic castings of countless talented actors as our favorite heroes and villains. The only thing better than seeing these great characters together on screen is to witness the bonds that have been made off-screen. In honor of the International Day of Friendship today, here's a look at some of the best friendships, bromances, and bffs from the MCU and beyond!
Ryan Reynolds and Hugh Jackman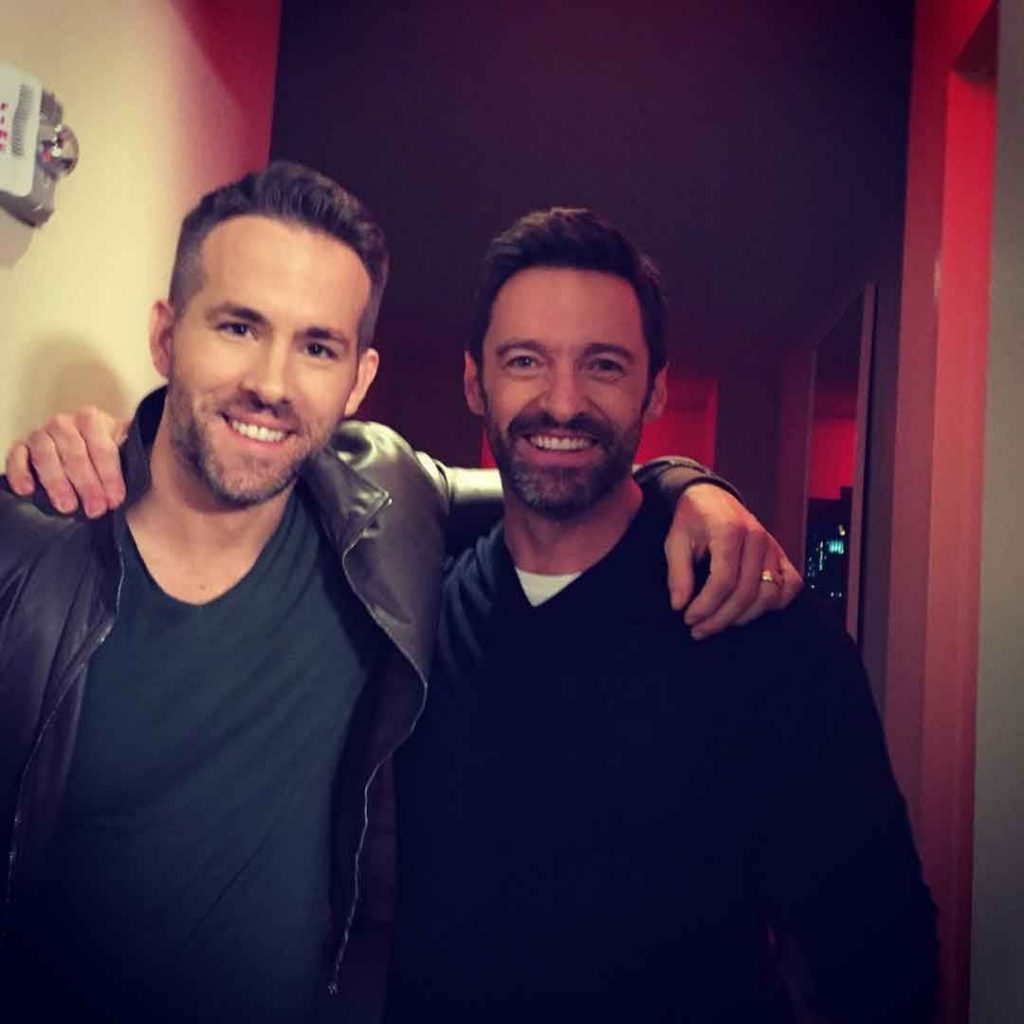 Although they come from different ends of the X-Men spectrum (usually), Deadpool and Wolverine only needed one meeting to become besties, and that was in the 2009 film X-Men Origins: Wolverine. Both actors have since found their stride with Reynolds starring in his own Deadpool movie and Jackman headlining Logan. Between pranks, video messages, and a hilarious fake Twitter feud, the two actors have built a superpowered friendship for the ages.
Robert Downey Jr. and Gwyneth Paltrow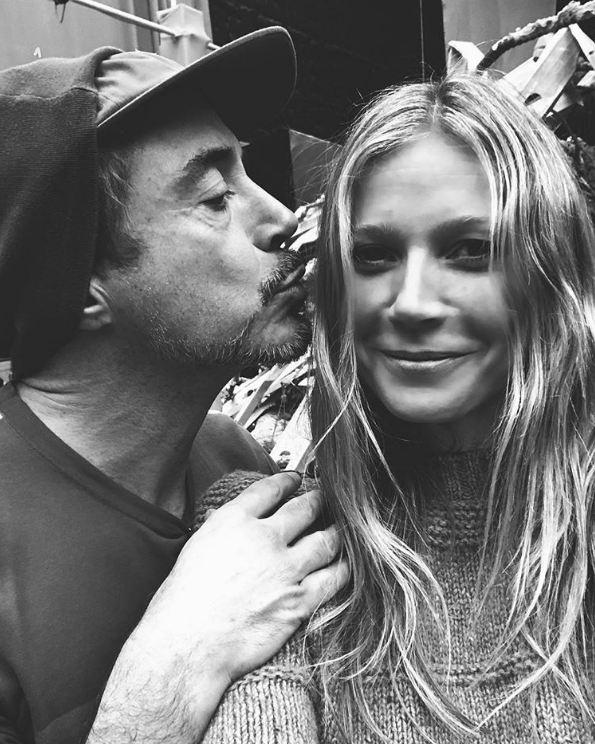 It's not surprising that RDJ and Gwyneth Paltrow are best friends, since they've been co-stars for over 10 years now and friends for over 20! Just because you work with someone, it doesn't automatically mean a friendship will sustain, but these two have thrived. The pair always seems to have great things to say about each other, and they've been there through the bad times and the good, especially earlier this year when Downey and his wife, Susan, attended Paltrow's wedding to Brad Falchuk. The adventures of "Pepperony" continue!
Sir Patrick Stewart and Sir Ian McKellen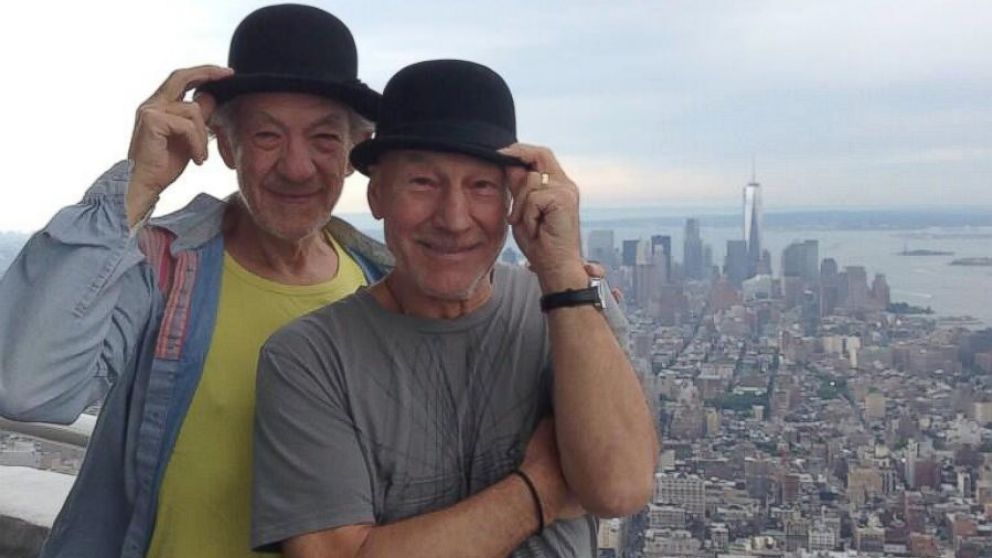 This one truly is a friendship for the ages. Since their first job together as the original Professor X and Magneto, the celebrated actors Sir Patrick Stewart and Sir Ian McKellen have been inseparable. They have gone on to appear in multiple theater productions and have shared off-screen adventures together in between X-Men reunions. They've gotten so close over the decades that McKellen even served as the officiator at Stewart's 2013 wedding!
Chris Evans and Scarlett Johansson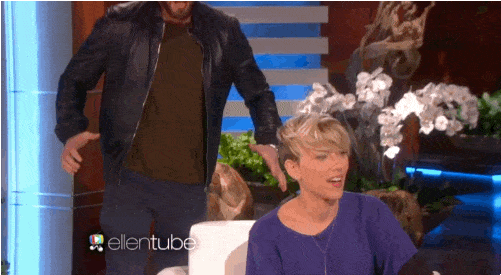 These two Avengers may have a tender relationship onscreen, with Steve Rogers being perfectly righteous opposite Natasha Romanoff's tough assassin-esque demeanor, but their real-life bond couldn't be more playful. The two actors first met when they were much younger on the set of The Perfect Score back in 2004. Since then, they have had a friendship filled with laughs, hugs, sarcastic insults, and of course, pranks. At least Evans has a better sense of humor than Steve Rogers!
Tom Hiddleston and Jeff Goldblum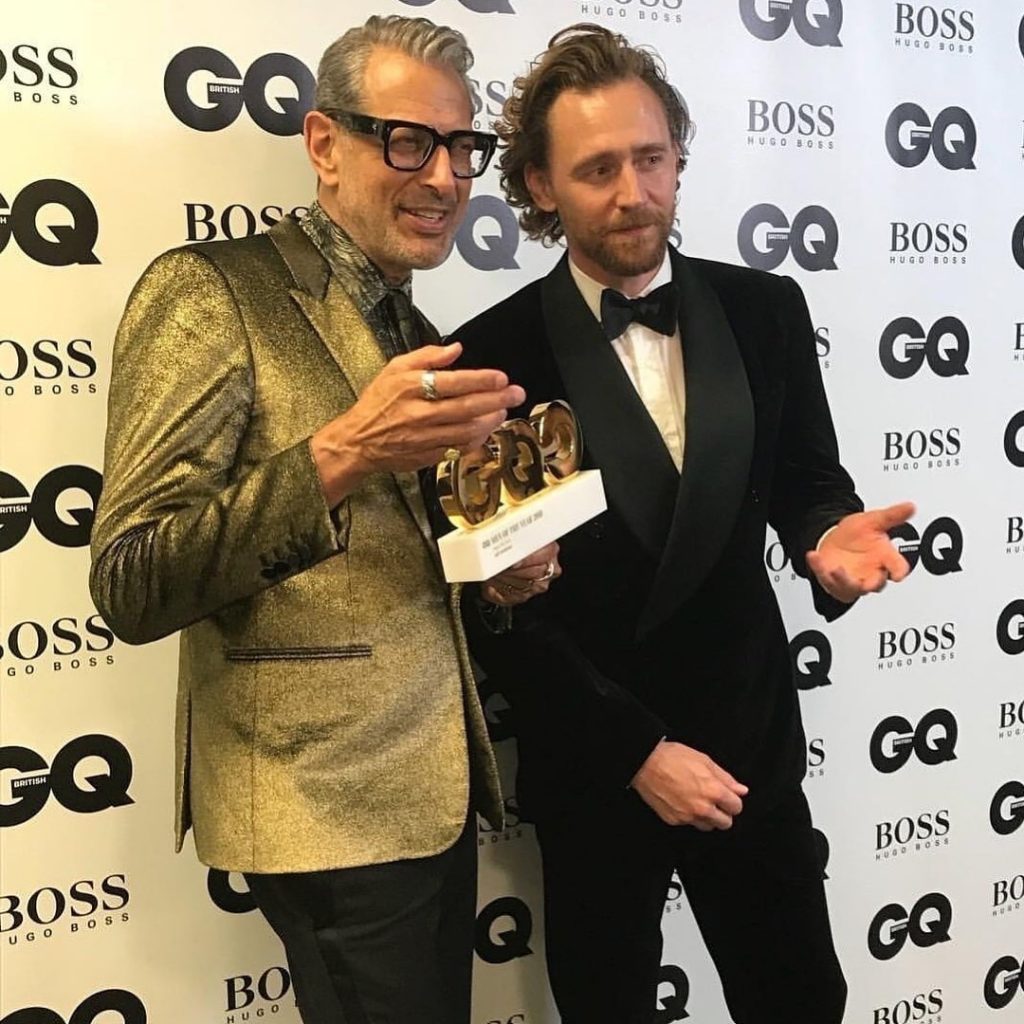 We can chalk this up to Jeff Goldblum being such a warm and likeable person or Tom Hiddleston being such a warm and likeable person, or both! Ever since working together in 2017's Thor: Ragnarok, the two actors have shared nothing but laughs (and several compliments) in every appearance they have together. At the 2018 GQ Awards, Hiddleston presented Goldblum with an award and the impressions, jokes, and appreciation were all in abundance. These are the relationships we like to see cultivated after MCU movies!