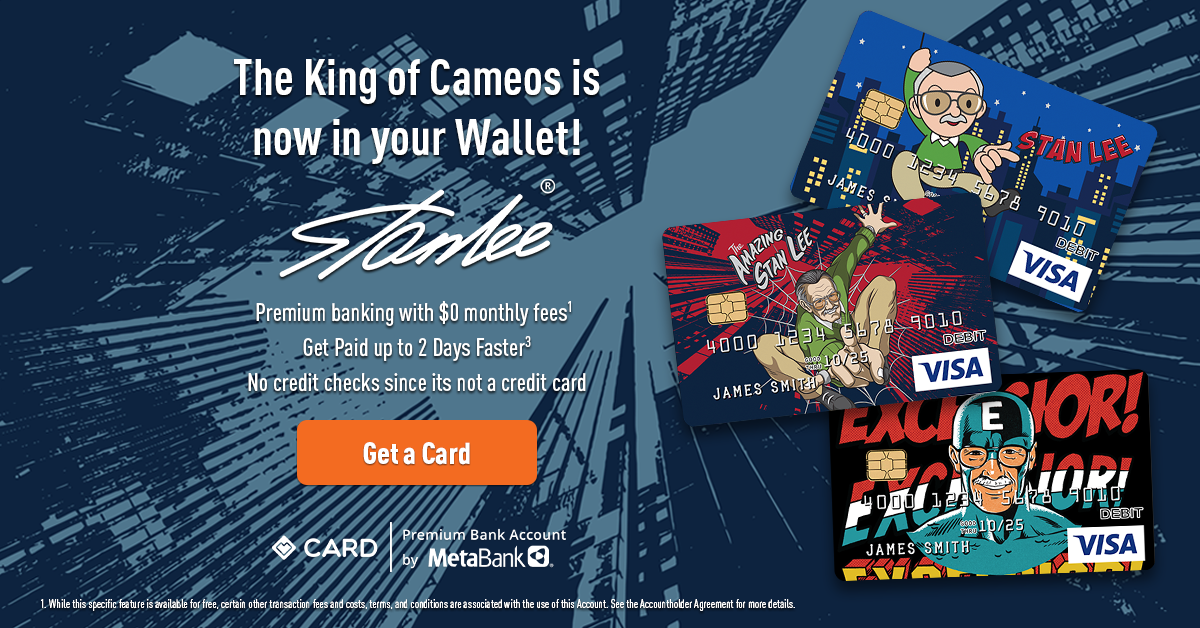 This month Marvel celebrates its 80th anniversary, and believe it or not, Stan Lee was an integral part of Marvel for 79 of those 80 years, from 1939 to 2018.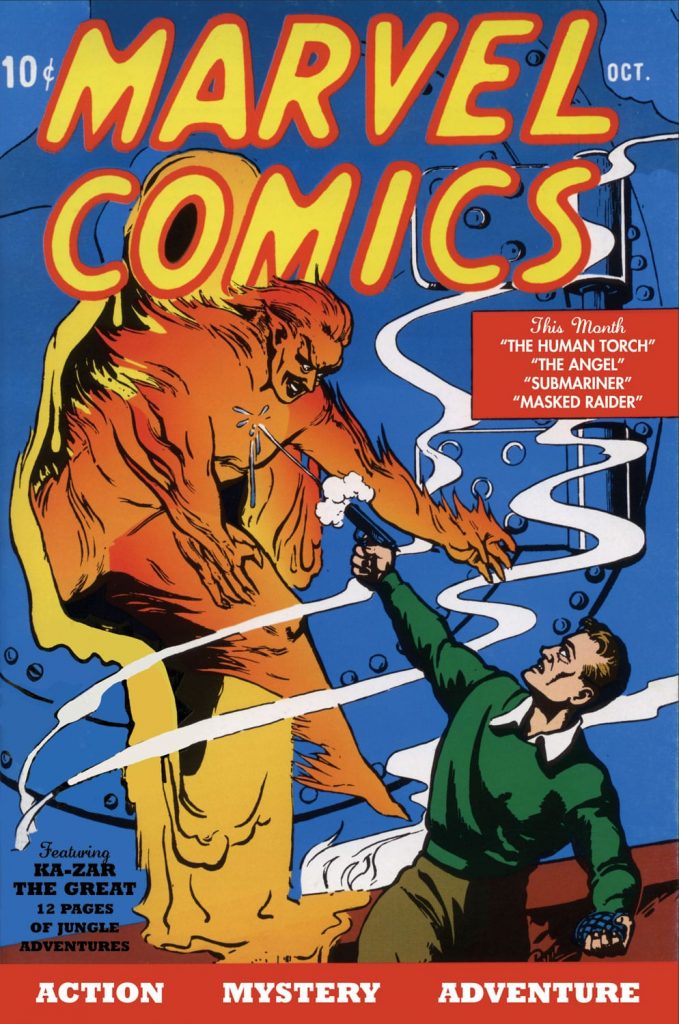 Timely Comics released Marvel Comics #1 in August 1939. Stan Lee came aboard as an office boy for Marvel's main creative team, Joe Simon and Jack Kirby, in late 1939. Of course, other famed creators such as Carl Burgos and Bill Everett contributed Marvel characters (the original Human Torch and Namor the Sub-Mariner, respectively) but Joe Simon was the main comics editor, and he really needed a helping hand. Publisher Martin Goodman hired young Stanley Lieber to be that help.
Stan learned everything there was to know about creating comics from Joe and while watching Jack. He fetched them sandwiches, sharpened their pencils, refilled their inkwells (both artists were inkers as well) and erased the pencils of the original art after the inking was done. He even began correcting original artwork with paste-ups for Joe as Timely's output increased, especially after the release of the popularCaptain America Comics #1 in late 1940. But there was one other hitch—comics had to include a page of prose to be considered proper "periodicals" and someone had to write these 2-3 page stories. For Captain America #3, in 1941, Stan was asked to write a prose story insert, which was titled Captain America Foils the Traitor's Revenge. Stan had written before, such as writing obituaries for news services, but this is the first time ever that his work appeared in comicbook form.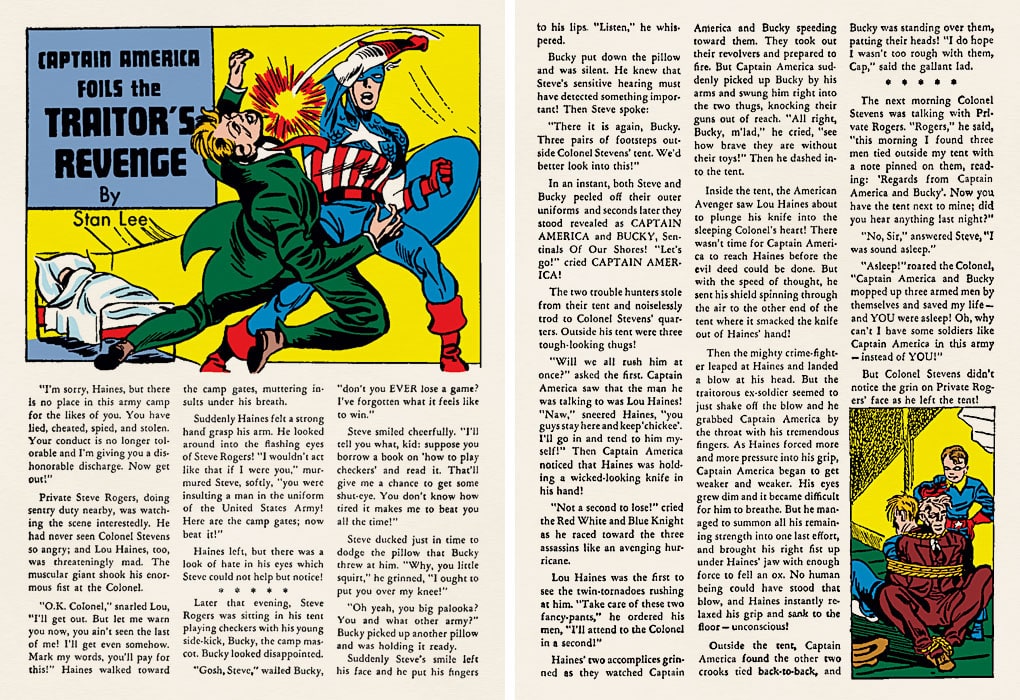 Then the unthinkable happened. Joe Simon and Jack Kirby left Timely, and the entire comics line was placed by Goodman onto Stan's young shoulders. And shouldered the burden he did. The comics Timely put out continued to sell well and what books Stan didn't write himself he hired out to writers and artists who could.
Then the United States entered World War II, and Stan felt compelled to join the fight. He left Timely Comics in the hands of editor Vince Fago in 1942 as he served in the U.S. Army until 1945, when he returned to his editorial duties at Marvel. Note that even while in the Army, Stan continued to mail in scripts and stories to the Timely line of comics. In other words, he never really left.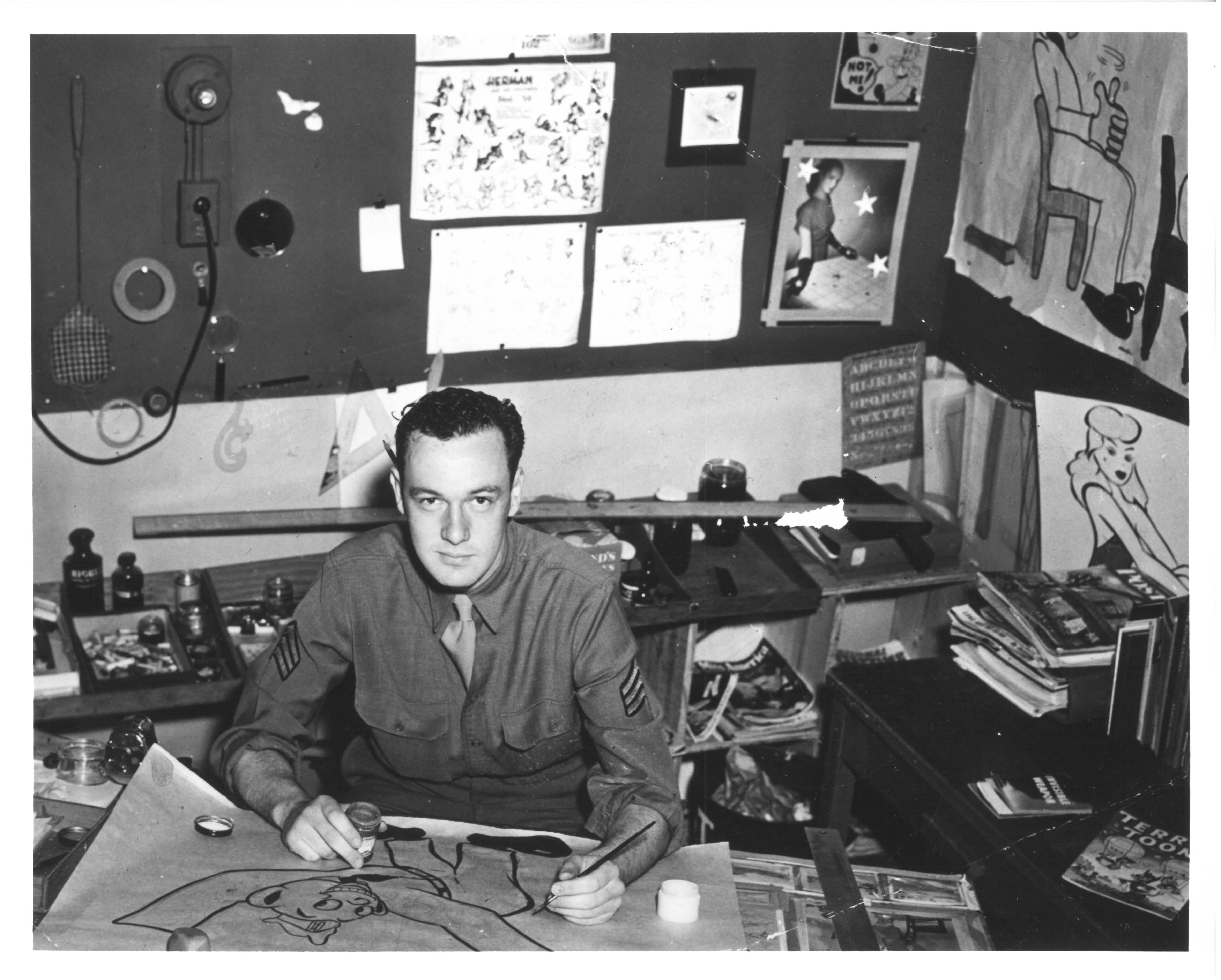 The late 1940s and mid 1950s were a busy time in comics, as interest in superheroes waned and Westerns, romances, science-fiction, horror, funny animal books and other genres waxed in popularity. Whatever sold well, Martin Goodman asked Stan to produce comics for that genre. Unfortunately, due to publishing changes in the late 1950s, Timely Comics, now known as Atlas Comics, had serious financial short falls and had to let go many of the talent it regularly used to produce comicbooks. Stan oversaw this hard transition, but hope was on the horizon.
First that hope came in the growing popularity of monster comics. Stan, now known by his pen-name Stan Lee, worked with Jack Kirby and Steve Ditko to create self-contained stories of horror and the supernatural that often had a thoughtful twist and always a strong moral. Around the same time, rival DC Comics was having a successful resurgence of superhero comics like the revamped Flash and Green Lantern. DC eventually teamed these heroes up with flagship heroes Batman, Superman and Wonder Woman to create a phenomenally successful comic called The Justice League of America. Martin Goodman, in turn, wanted a successful superhero book as well, and he asked Stan to produce it.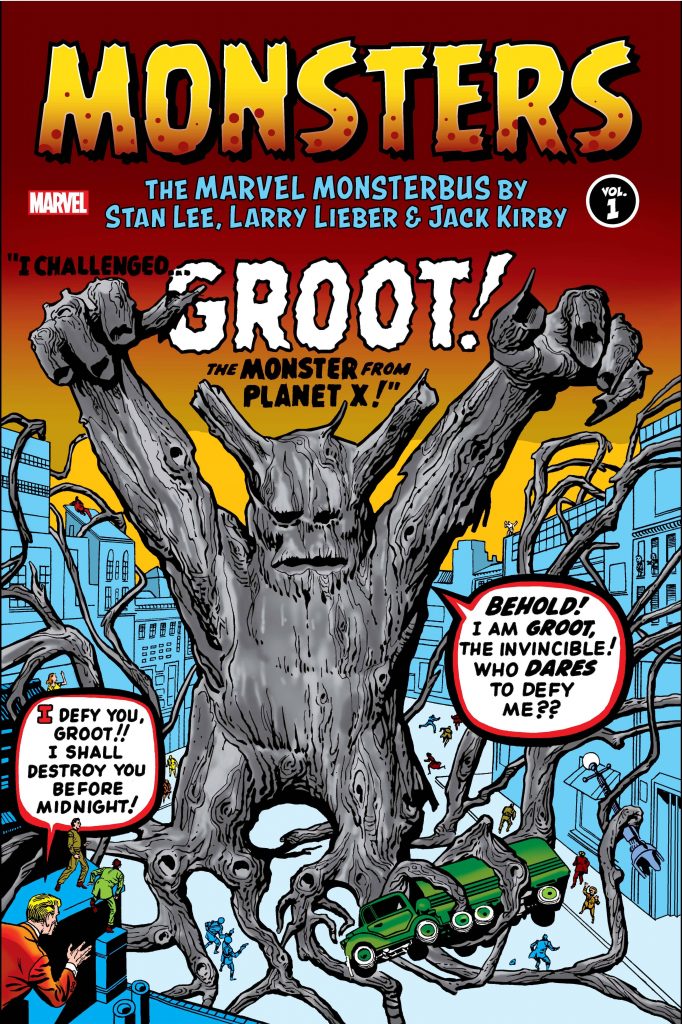 By this time, Stan was still enjoying doing his monster and supernatural tales with Kirby and Ditko, but was growing tired of following the latest trends, so tired that he even contemplated quitting. As the apocryphal tale tells it (and to quote Stan, "I've told this story so many times, it might even be true!"), his wife urged Stan to go ahead and write the comics the way that he wanted to. The worst that could happen was the books wouldn't sell and Goodman might fire him, but since Stan was considering quitting anyway, what difference did it make?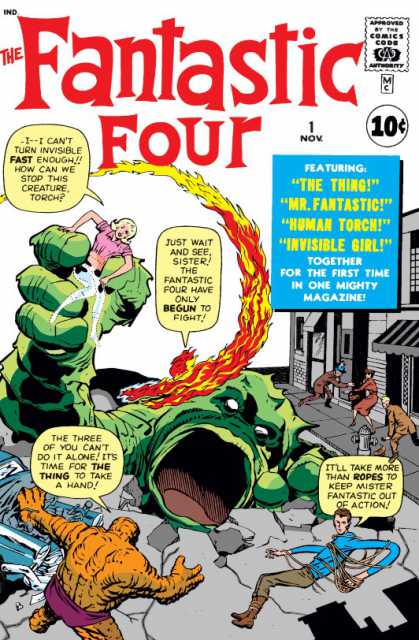 Thus, Goodman published Fantastic Four #1 in late 1961 under the new Marvel Comics imprint. Stan with Jack Kirby created a flawed and feuding group of superheroes who, although they were part of the trend for superhero groups at the time, bucked that same trend by not being so much about the costumed heroes, but more about the people wearing them. (In fact, FF #1 features no costumes.) This revolutionized comics as FF #1 sold well and shortly after, new heroes like Spider-Man, Iron Man, Thor, the Hulk and eventually Marvel's own supergroup, the Avengers, came out, also sold well, and the "Marvel Age of Comics" was born.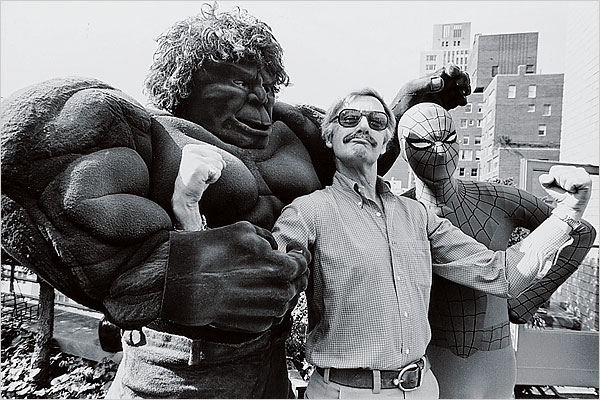 Another aspect of this revolution was Stan's "Marvel method" of creating comics. Stan wrote most, but not all of the books, with his own brother Larry Lieber providing dialogue for the first Iron Man and Thor stories, for instance. This left Stan no time to fully script that many books, so he collaborated directly with creative storytellers and artistic powerhouses Kirby, Ditko and others such as Don Heck and Bill Everett. He plotted stories and characters together with them first, and then let them lay out the stories whichever way they thought best. He added his distinct dialogue and characterization afterward. As co-creators and co-plotters, these gifted artists created a powerful, visual dynamic that attracted readers in droves.
Stan oversaw the 1960s Marvel Comics boom by adding many of his personal touches, such as letter columns that directly addressed and encouraged his readers. This made every reader of growing comicbook fandom feel like they each had a real part to play in the process. He created a fan club, the Merry Marvel Marching Society, and treated it with comedy panache that delighted fans so much that they all wanted to join. When Ditko and then Kirby left for new challenges, Stan worked with other great artists such as John Romita, Gene Colan, Marie Severin and John Buscema to keep bringing Marvel quality comics to fans that now ranged from young kids to college age adults. Stan eventually handed over most of his writing commitments to Roy Thomas and other young talent that arose in the late 1960s but stayed on both his beloved Fantastic Four and The Amazing Spider-Man titles until 1972.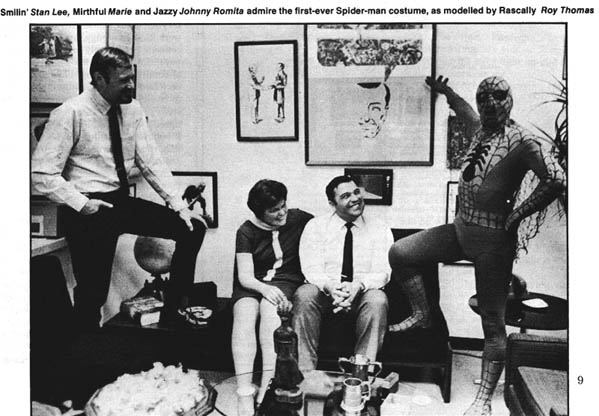 In 1972, Stan assumed the role of Marvel's Publisher. Throughout the 1970s, he became the face and voice of Marvel, lecturing around the country (including at New York City's Carnegie Hall) and the world about the importance of comicbooks and pop culture. In the mid-1970s Stan wrote a series of legendary books: Origins of Marvel Comics, Son of Origins of Marvel Comics, Bring On the Bad Guys, The Superhero Women, and How to Draw Comics the Marvel Way, the last title co-written with John Buscema. This library of Marvel knowledge gave fans (like me) insights into Marvel's history and how comics were made and have doubtless inspired countless comics creators since.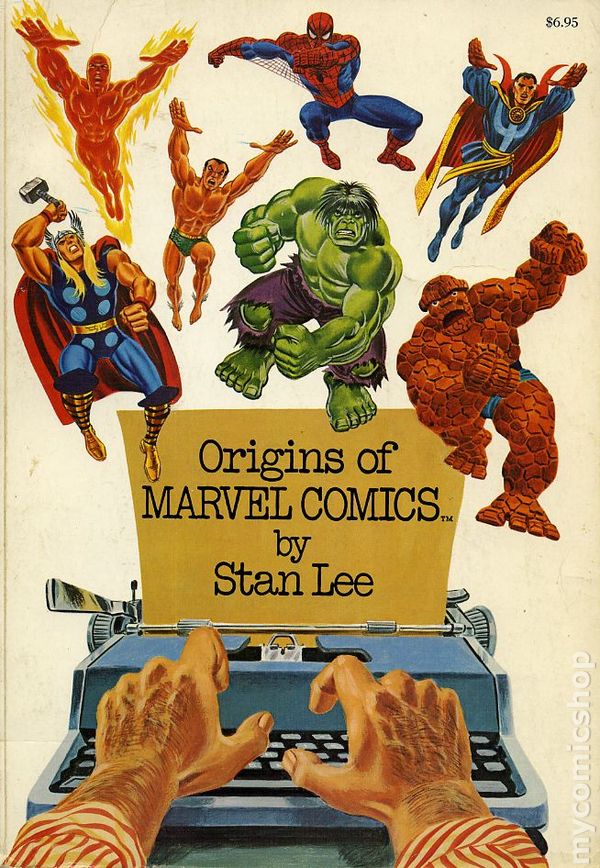 In the 1980s, in the wake of a very successful The Incredible Hulk live action television series, Stan relocated to Los Angeles. There he oversaw new animation shows such as Spider-Man and His Amazing Friends and started to lay the groundwork for the film versions to come.
In the 1990s, Stan worked at Los Angeles based Marvel Films alongside producer Avi Arad. While deals were being made with Fox and Sony for the X-Men and Spider-Man characters, Marvel teamed with New Line Cinema and in 1998 had the first bona fide Marvel live action movie hit, Blade. Meanwhile, although Stan established his own company in wake of the 1998 Marvel bankruptcy, as Marvel's Chairman Emeritus, Stan continued to be an ambassador of all things Marvel.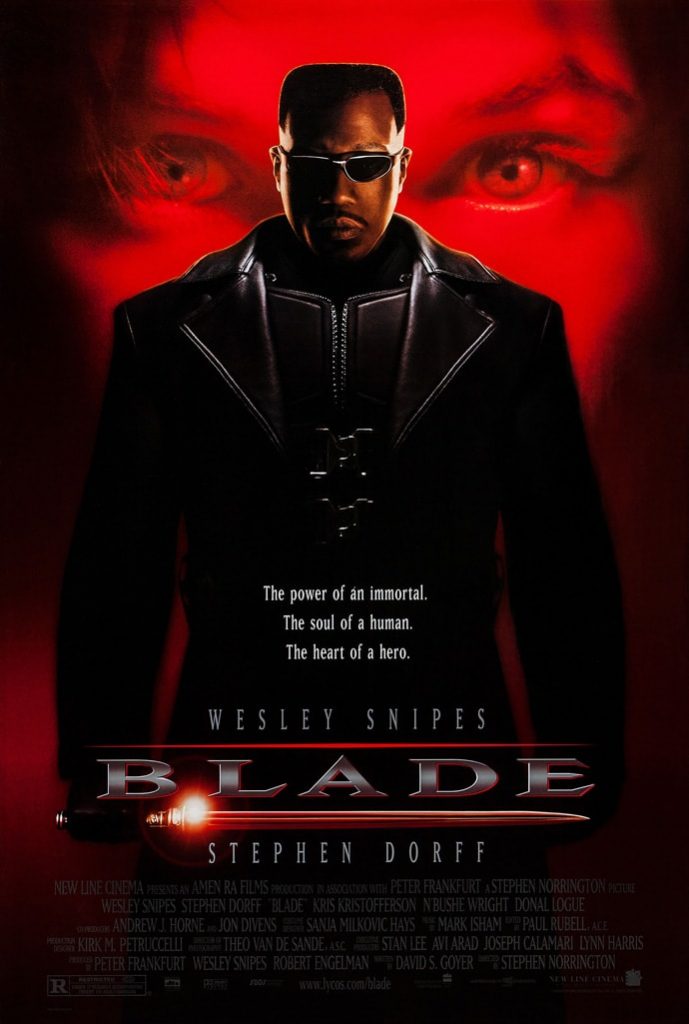 Starting in 2000, Stan's work with his many collaborators at Marvel Films finally paid off as the X-Men movie was released and became a huge box office hit. Stan would later jokingly admit that his first cameo ever in a Marvel movie might have had something to do with that. Then Sony's Spider-Man film broke box office records all around the world. That movie also featured a cameo by Stan.
Stan's cameos in most of the Marvel movies since then, up through 2019's Avengers: Endgame, became a favorite thing for audiences to look for even as the movies' incredible characters and epic stories led to billions of box office dollars for Marvel Studios, the company that had grown out of Marvel Films. Whenever Stan appeared at conventions across the country, as he touted both Marvel projects and his own projects at Stan Lee's POW! Entertainment, fans always wanted to find out what Stan's next cameo would be. More than once, Stan let slip details of his cameos to come, even when he had been asked not to.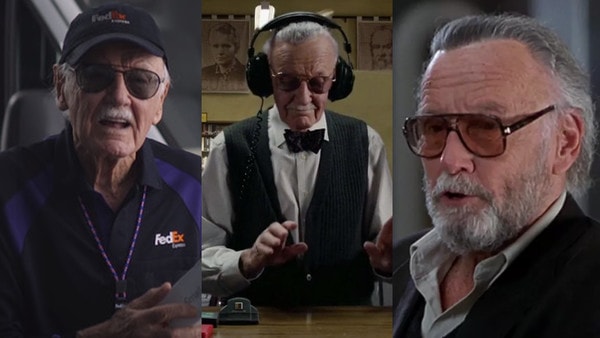 Stan Lee was the face of Marvel for the past 50 years, since the Marvel boom of the 1960s, and was a chief architect of Marvel's legacy since 1939. As Marvel celebrates its 80th, remember that it also celebrates Stan Lee's 79 years of being Marvel's "The Man." Nothing would make Stan happier than another 80 years of success for the company he'll always be part of.