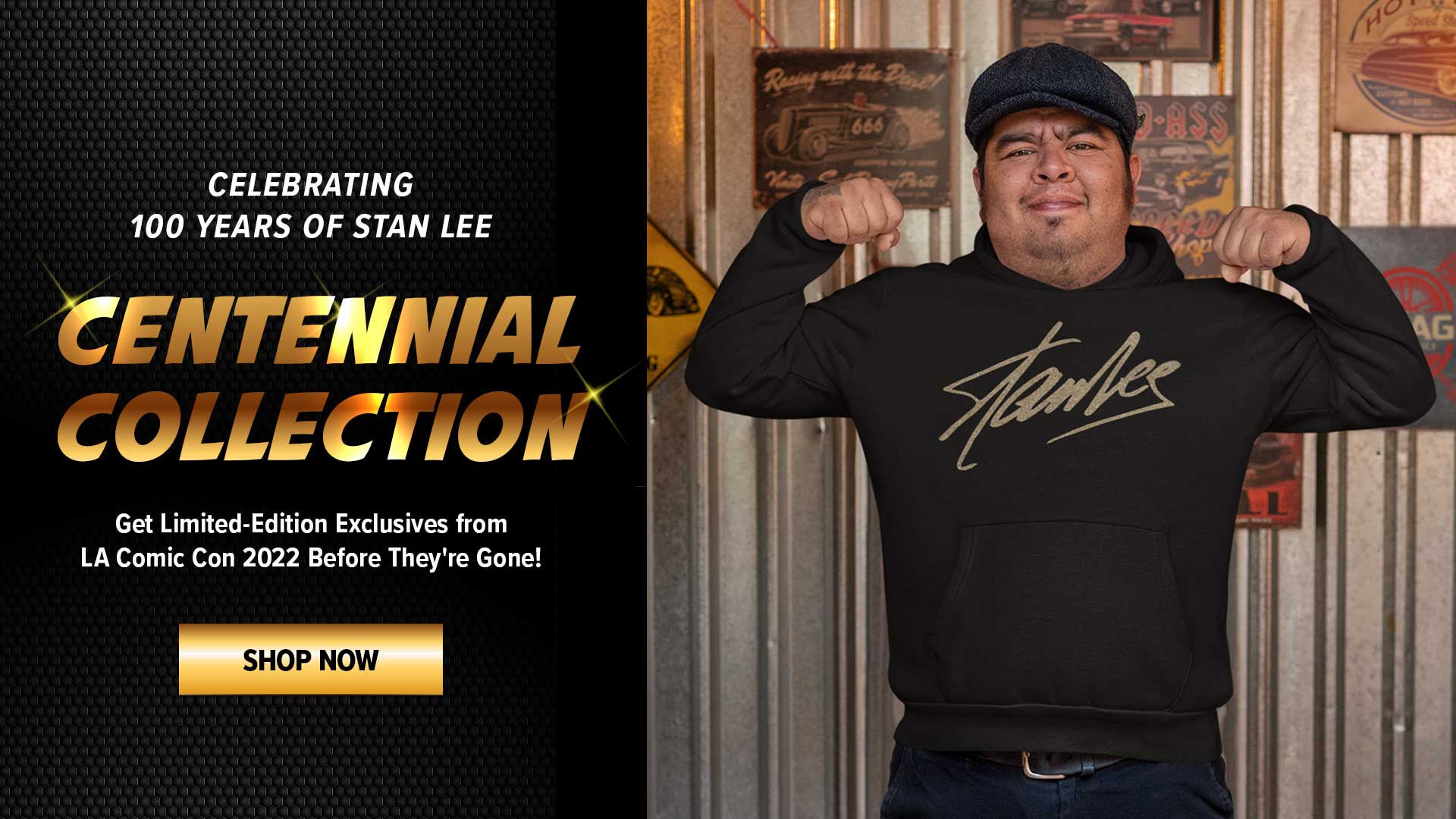 Stan Lee worked for Marvel Comics for most of his adult life – from being hired as an assistant at Timely Comics (a precursor to Marvel) at age 17, to taking over as Editor in 1941, to becoming Publisher in 1972, and then into the late-1990s when he became Marvel's Chairman Emeritus. But did you know that there is a whole world of content that Stan Lee produced beyond his time at Marvel? That's right, Brave Brigadiers! Dig in and get comfortable because we're about to dazzle you with some prodigious publishing highlights from Stan's career outside of Marvel Comics, from working with DC Comics to his company Stan Lee's POW! Entertainment and beyond!
DC's Just Imagine…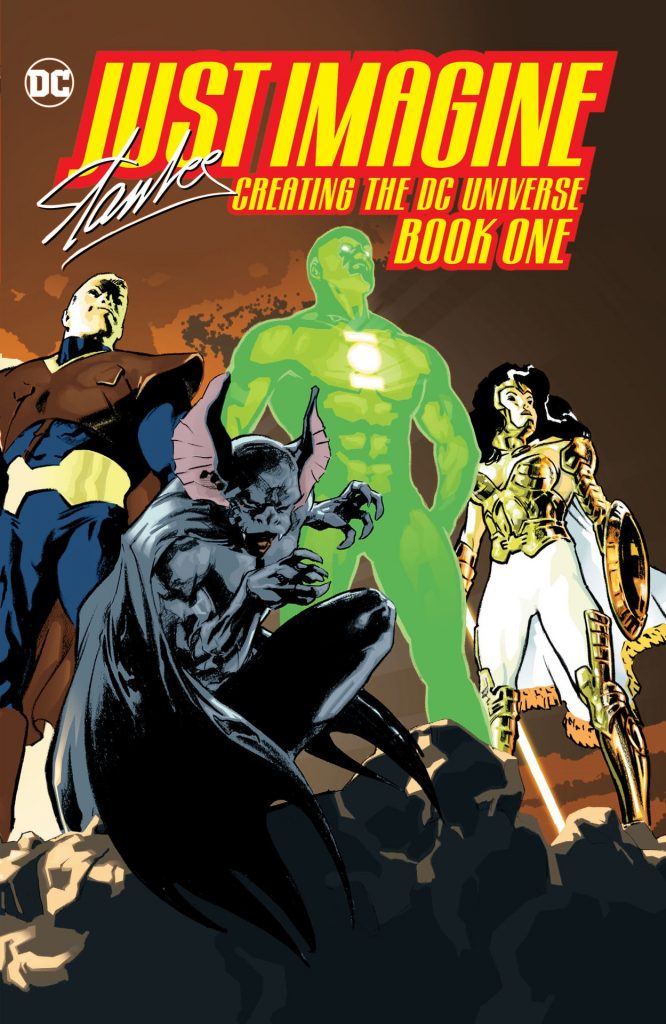 Marvel and DC Comics have always had a friendly rivalry in the publishing business. As a good-natured jab, Stan himself even nicknamed DC the "Distinguished Competition." What many people don't know is that Stan Lee, the co-creator of much of the Marvel Universe, once wrote for DC Comics! It's true. In 2001 DC launched Just Imagine…, a comicbook series that saw Stan Lee re-imagine DC's most popular superheroes as he would have created them, complete with alliterative civilian names. Some of the iconic characters that Stan re-imagined from the ground up were Superman, Batman, Wonder Woman, Shazam, Aquaman, Green Lantern, Flash, and even Sandman! Each character was given new origin stories by Smilin' Stan Lee and character redesigns courtesy of A-List artistic talents such as Jim Lee, Joe Kubert, and John Buscema. Some of the characters still make appearances in DC Comics to this very day!
The Zodiac Legacy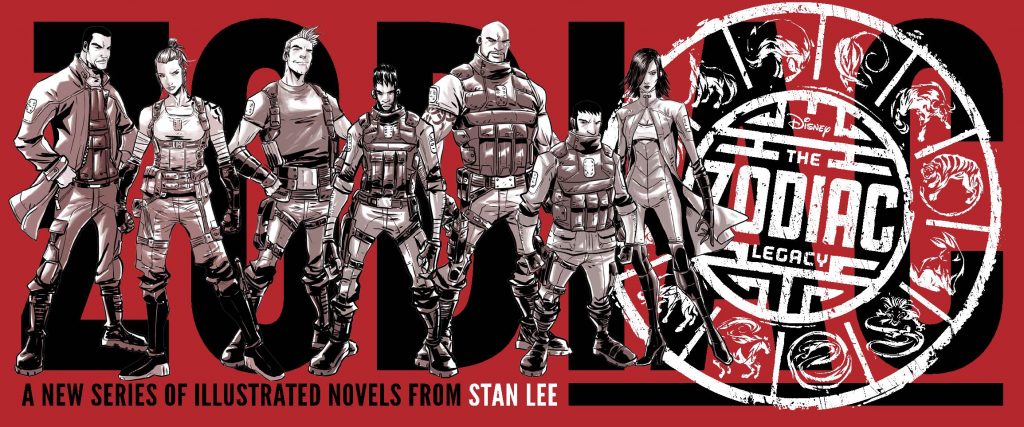 In 2015, Stan Lee and POW! Entertainment partnered with Disney Publishing to put out a whole trilogy of superhero novels for young adults. The book series was titled The Zodiac Legacy and was about a Chinese American college student who accidentally awakens the mythical Dragon of the Chinese Zodiac while on a school field trip. He must then gather the past wielders of the Zodiac's power to fight against those who would use it for evil. Not only are there three novels, but Papercutz Publishing put out a series of graphic novels set in between the events of each book. The book series was co-written with author Stuart Moore with illustrious illustrations by artist Andie Tong.
Stan Lee's Mighty 7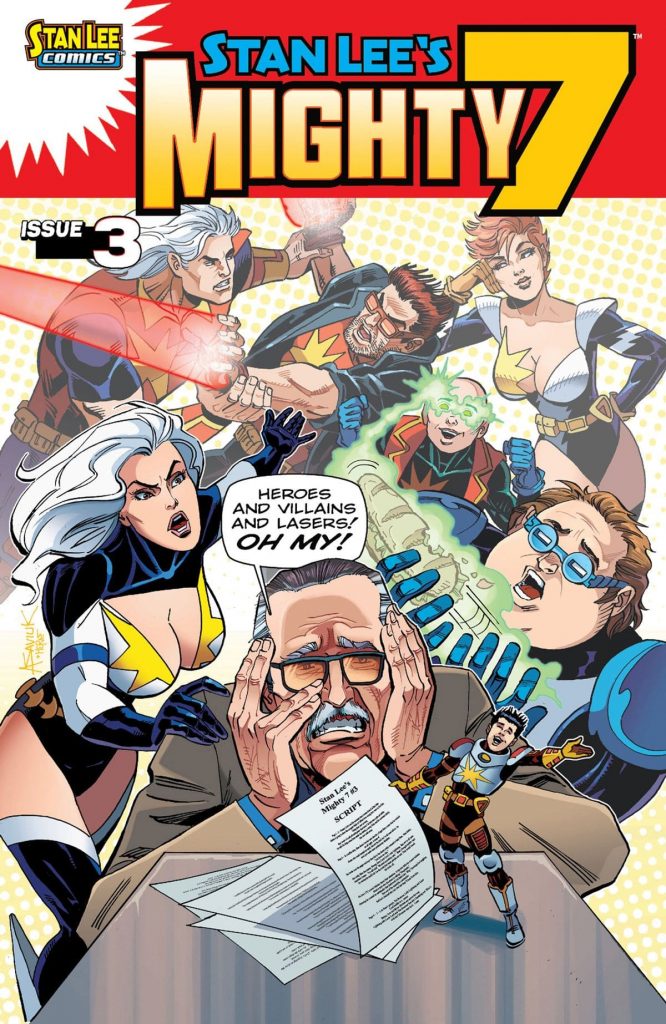 You've heard of reality television, but have you ever read a reality… comicbook? Well, prepare yourselves comic fans, because that's exactly how Stan Lee himself billed this wild series from Stan Lee's POW! Entertainment, A2 Entertainment and Archie Comics. In Stan Lee's Mighty 7, the man formerly known as Stanley Martin Lieber crafted a sensational story about a group of aliens on the run who crash land on Earth. Of course, the first human being the eccentric extraterrestrials meet just so happens to be THE Stan Lee! Stan takes the aliens home to hide them from the military while simultaneously training them to be superheroes and writing about their exploits in comicbooks! It's pretty much a win-win for all parties involved. The series was written by Stan with some help from writer Tony Blake and artist Alex Saviuk. 
BOOM! Studios Books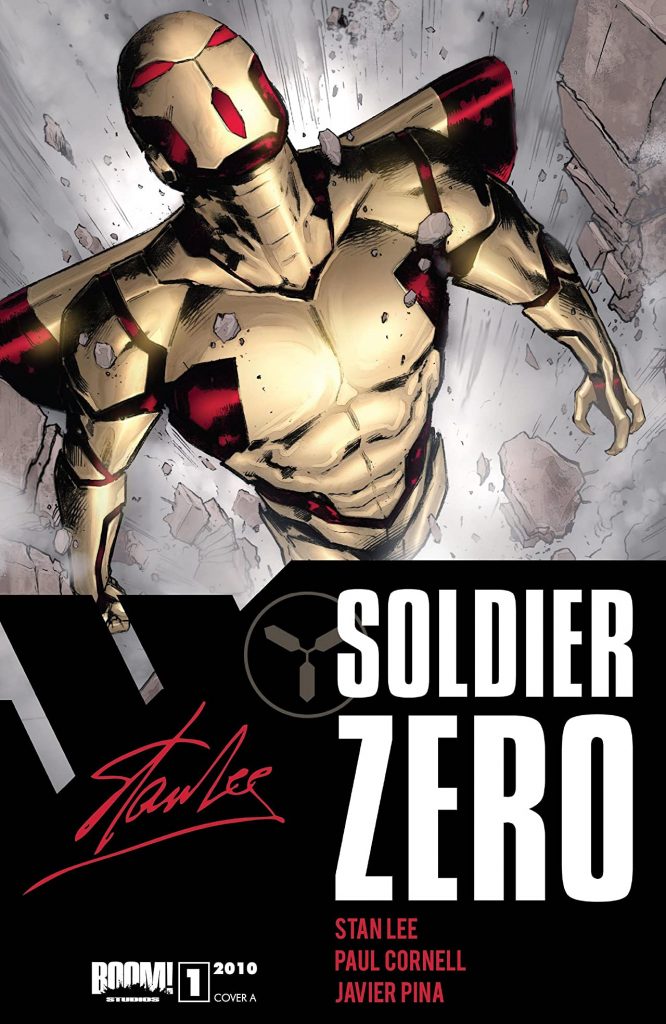 In 2010, Stan Lee's POW! Entertainment teamed-up with publisher BOOM! Studios to produce three ongoing comicbook series from the mind of Stan Lee. The first series was SOLDIER ZERO, the story of an Afghan war veteran and double amputee who is merged with a high-tech alien weapon and thrust into the center of an extraterrestrial war. The second comic was THE TRAVELER where, after a Unified Field Theory experiment is sabotaged, a physicist gains the power to control the flow of time around him. And finally, STARBORN is the tale of a novelist who discovers that he is heir to the throne of a royal alien family, and his sci-fi stories are actually based on his own repressed memories. Each series lasted 12 issues and included work from top-notch comic creators such as Mark Waid, Paul Cornell, Javiar Pina, Dan Abnett, and Andy Lanning.
Ultimo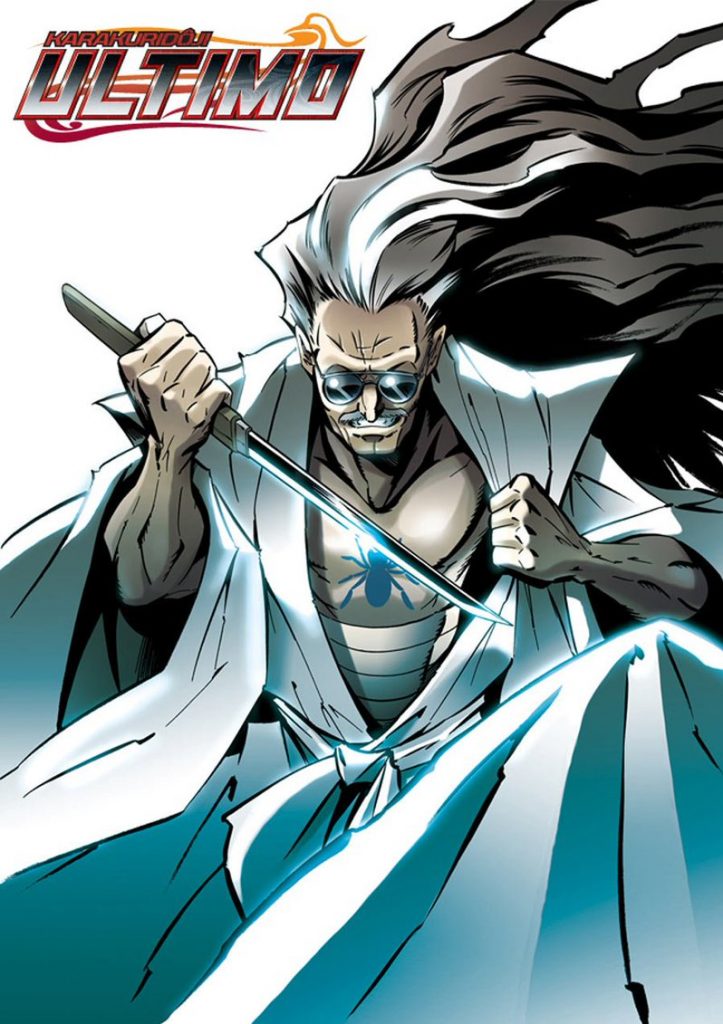 If you thought Stan Lee's creations were limited to just the United States, then you'd be mistaken. In 2008, Stan and POW! joined forces with Hiroyuki Takei, the Japanese creator of Shaman King, to create a manga with the daringly dramatic title of… ULTIMO! Ultimo was a 12-volume manga series that ran from 2008-2015, published in Shonen Jump Magazine. The story revolves around an enigmatic time traveling scientist (with a striking resemblance to Stan Lee!) who creates one evil and one noble robot and releases them into the world to find out which is stronger, good or evil. The series boasts some intense manga robot on robot battles and a plethora of paradox producing time traveling shenanigans!
Chakra the Invincible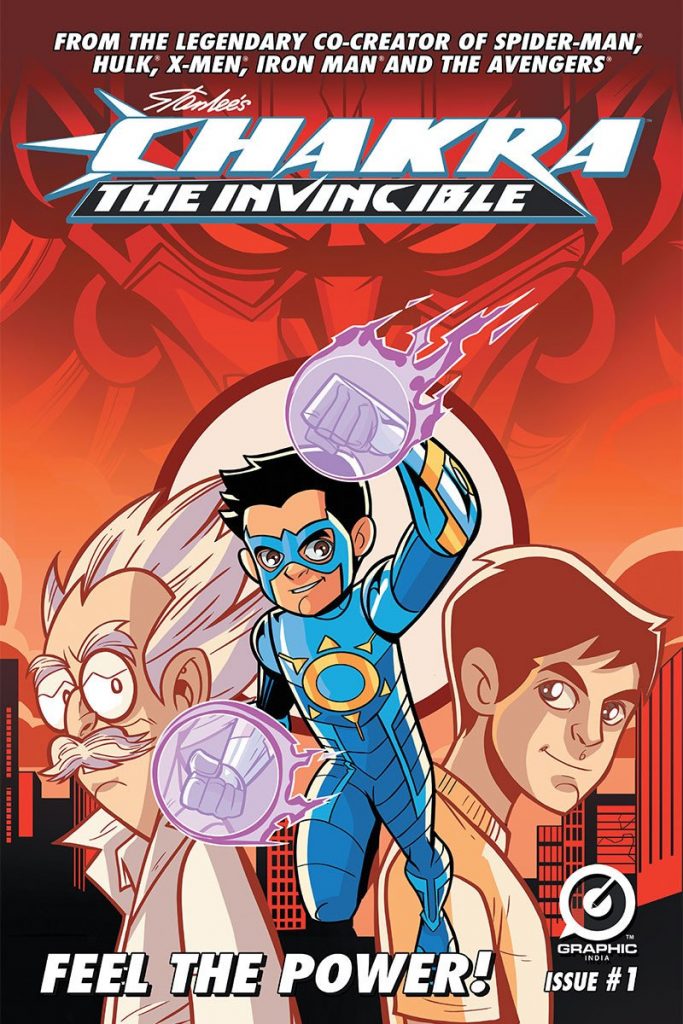 Speaking of Stan's work outside of the US, Stan and POW! teamed up with Sharad Devarajan and Gotham Chopra to create a superhero for Indian audiences, Chakra the Invincible! The story focuses on a young boy, Raju Rai, who creates a special suit with his mentor, Dr. Singh, that activates the Chakras in one's body. With those powers, that must be one sought-after suit! Luckily, Raju vows to use it for good to help protect the citizens of Mumbai. The character starred in his own film on Cartoon Network in 2013, airing in English and Hindi, and has since made the leap to comicbooks, as well!
A Trick of Light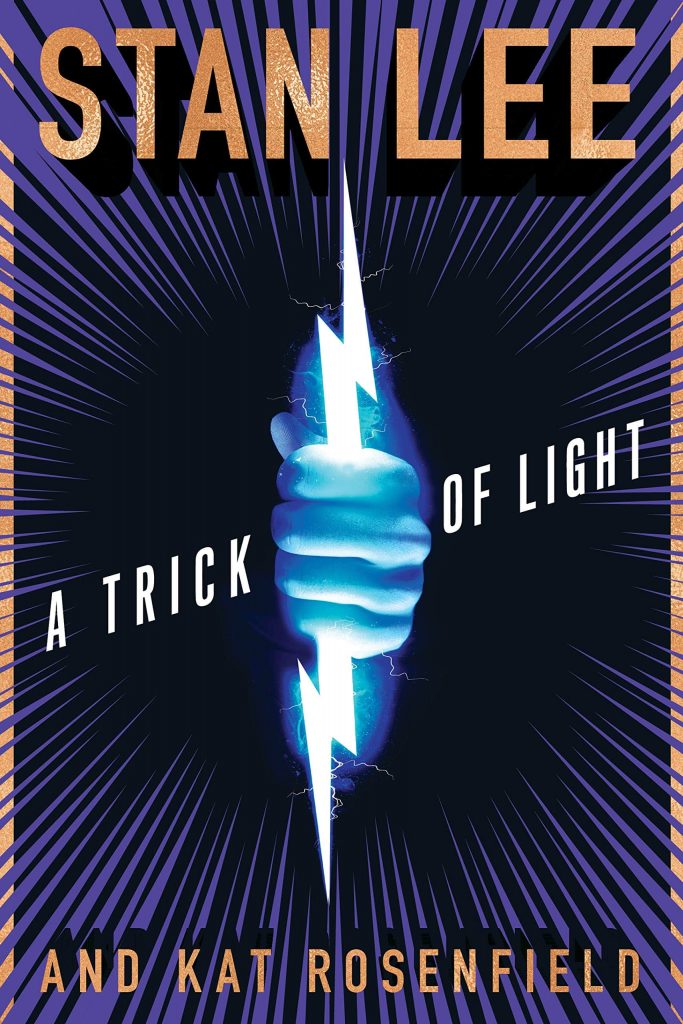 Fans might be surprised to know that current Stan Lee content is still being published even as you read this. In fact, just last summer Audible released an audio novel from the mind of our man Stan, Luke Lieberman, and Ryan Silbert. The tale is called A Trick of Light: Stan Lee's Alliances, and it was released in book form, too, written by Stan and Kat Rosenfield. The story centers on a teenage YouTuber named Cameron who is struck by lightning and gains the ability to manipulate computers with his mind. He teams up with a female hacker named Nia to fight back against the dark side of the interwebs. While there is a print copy of the novel produced by Houghton Mifflin Harcourt Publishing, the audio book features the voice of actress Yara Shahidi (Black-ish), and even has Stan Lee himself reading the introduction! The story is a gateway to a whole new type of superhero universe by The Man who was ever-fascinated by the new technology of the future. 
God Woke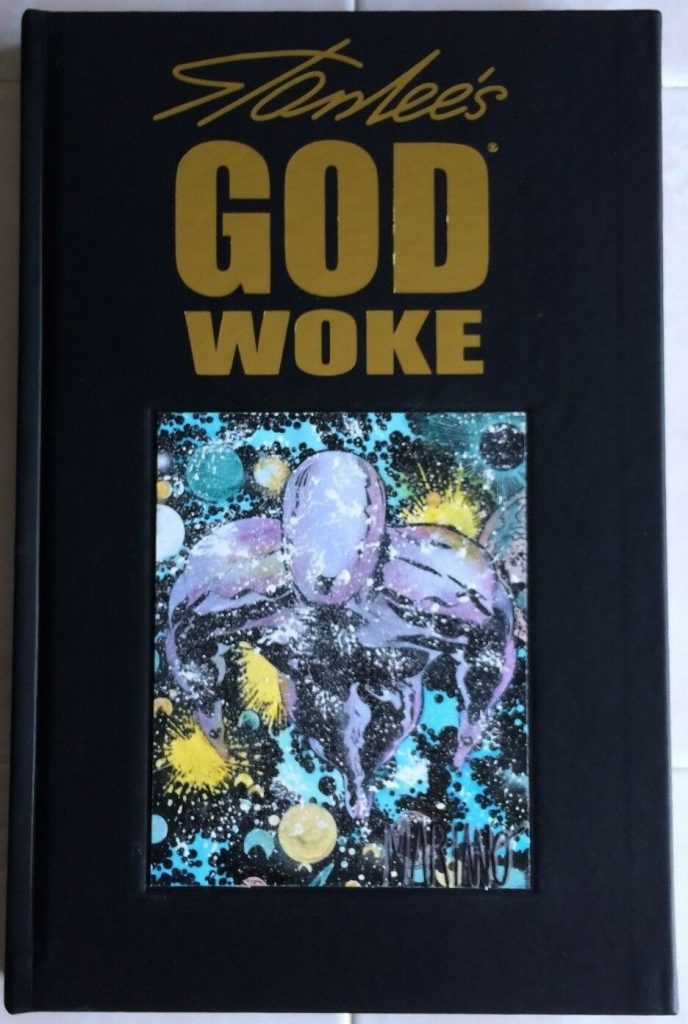 Old school Stan Lee aficionados probably already know that back in 1972 Stan Lee was invited to speak at Carnegie Hall in New York City. For the prestigious event Stan wrote an epic poem titled God Woke, which was performed by his wife and daughter for the audience. The poem was about God returning to Earth to witness the triumphs and failures that mankind has undertaken in the years since their creation. Decades later in 2016, Stan Lee joined forces with Shatner Singularity to turn the poem into a graphic novel. The poem was reimagined visually by comicbook writer extraordinaire Fabian Nicieza and a plethora of amazing artists. The graphic novel was also turned into a motion comic narrated by Stan Lee himself, both winning multiple awards.
As you can see, in his 95 years on Earth Stan Lee never stopped creating. The comicbook icon and cameo king has left us with enough mesmerizing material to entertain fans until the end of time and beyond. There were so many projects that Stan published outside of his time at Marvel that we couldn't even fit them all into the lengthy list!