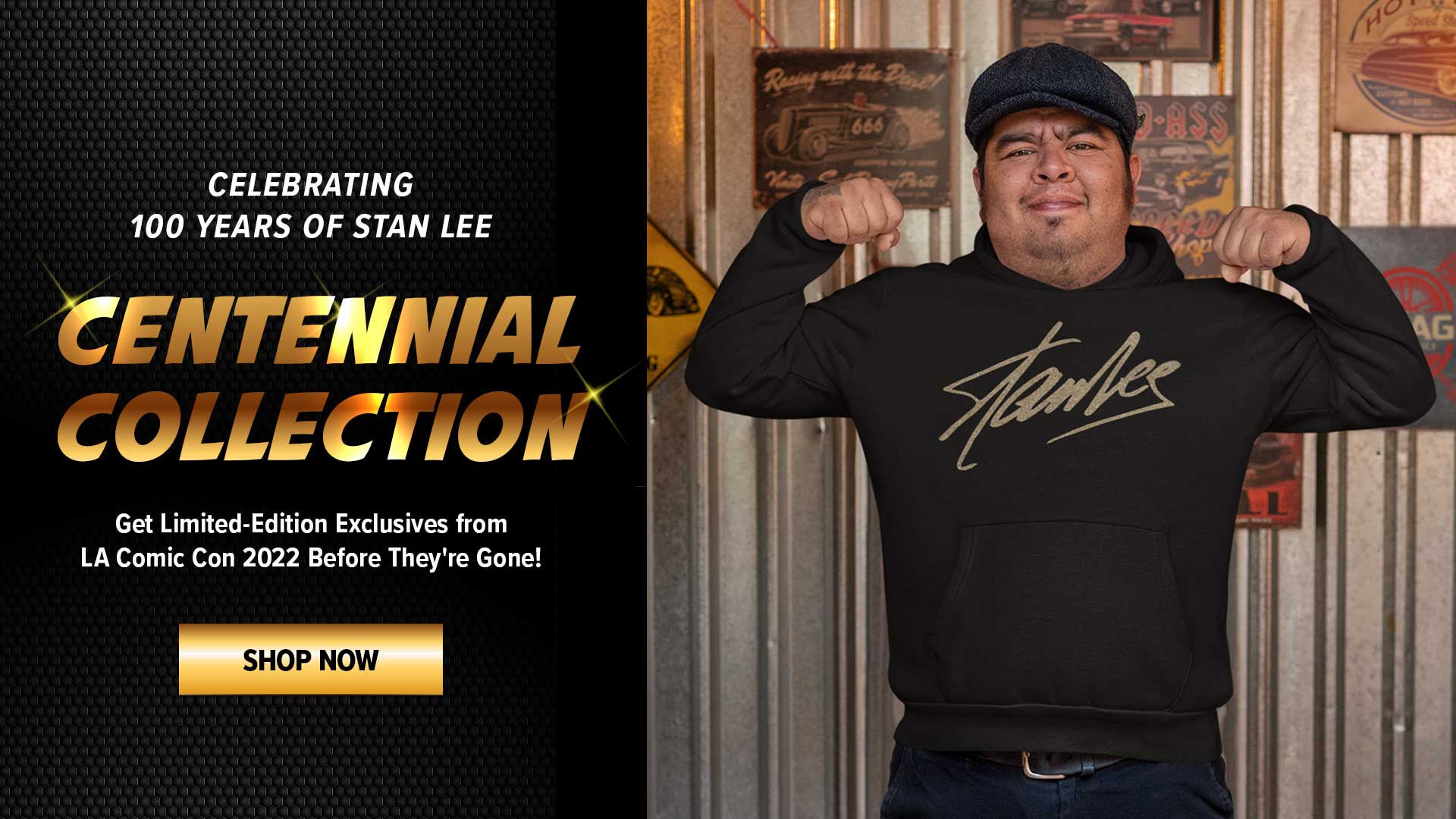 It's trivia time! Answer us this: Stan co-created which of the below characters?
A. Chili Storm
B. Candra
C. Count Nefaria
D. Captain America
The answers are:
A and C! OK, so Captain America is obviously not an obscure character by any means. That should have been your #1 clue that Stan did not dream him up—Cap was created by Joe Simon and Jack Kirby. That said, Stan had a long history with the character. He was already working at Timely Comics when Cap made his debut in Captain America Comics #1, cover dated March 1941. Stan's own comicbook debut came only two months later in that very same series, with his text story "Captain America Foils the Traitor's Revenge" appearing in issue #3.
Stan also brought Steve Rogers into the Avengers fold, as they fished him out of ice in The Avengers #4 in March 1964, thus reviving interest in the character. So, we can totally understand how easy it is to assume that Stan co-created Cap.
The other non-Stan creation is Candra, who is an immortal mutant villain first brought to life by Howard Mackie and Lee Weeks in Gambit #1 in December 1993.
But on to Stan's handiwork!
Chili Storm
Stan shares credit for creating Chili Storm with three other people: Dan Decarlo, Stan Goldberg and Al Hartley. The character first appeared in issue #5 of Timely/Marvel's longest running humor title, Millie the Model, in 1947. Most of the time, the narcissistic Chili was portrayed as Millie's adversary, and the long-time supporting character was well-known for her wry retorts. Chili eventually starred in her own solo effort, Chili, from 1969 until 1973. The tagline for Chili proclaimed her as "Millie's Red-Headed Rival."
Count Nefaria
As his name suggests, this Italian aristocrat falls firmly on the supervillain side of things. Co-created by Stan and Don Heck, Count Nefaria debuted in The Avengers #13 in February 1965. Nefaria has usually aimed high, taking on quintessential Marvel teams like The Avengers and The X-Men but fortunately never succeeding. His powers run the gamut: Nefaria can teleport, fly, tap others' energy, and much more, making him one of the strongest adversaries in the Marvel world. As an inventor, theoretical physicist and leader, Nefaria was pretty well off even before he acquired powers… he just used his talents for evil instead of good.
Every couple of weeks, we'll spotlight some of Stan's most obscure co-creations through trivia, starting with A and ending with Z! Stay tuned for 'D,' coming soon!