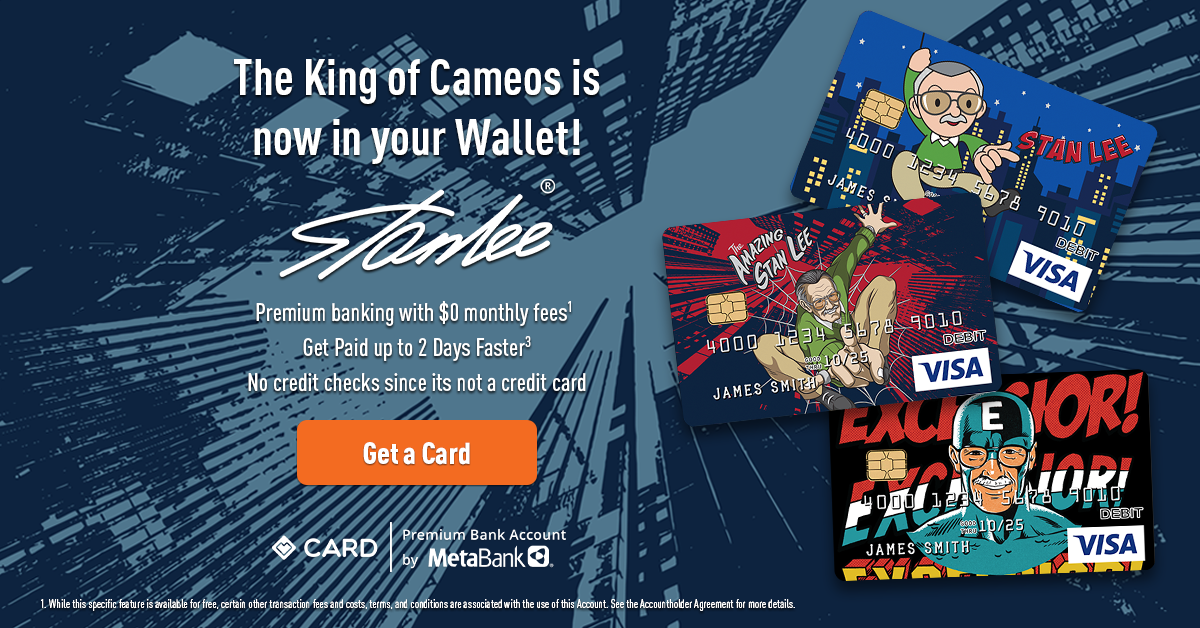 Creating a watch for a cultural icon isn't an easy task. Indeed, watch designer Donell Hutson said that was the biggest challenge he encountered in constructing a brand-new commemorative timepiece in honor of Stan Lee! We recently spoke to Hutson about his process designing the Limited-Edition POW! Entertainment Stan Lee watch by Citizen for a man he has long admired.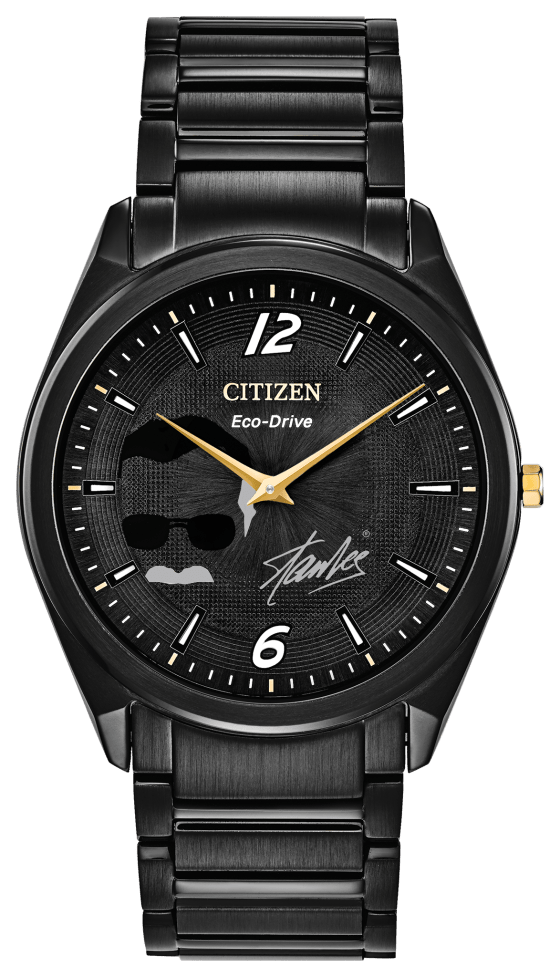 "When they first told me that I'd be designing this watch I was so excited, but I couldn't really tell anyone that I was designing it," he said. "It took so much of my energy and so much restraint and willpower to not say anything to a lot of my friends and family, especially the ones who were like me, who were really big Stan Lee fans."
The fact that Hutson himself is a fan seemed to provide extra consideration for how others would respond to the watch. At the forefront of Hutson's mind during the process, he wanted to create a piece that not only represented the fans and made them proud but also something he hoped that would have made Stan proud, too.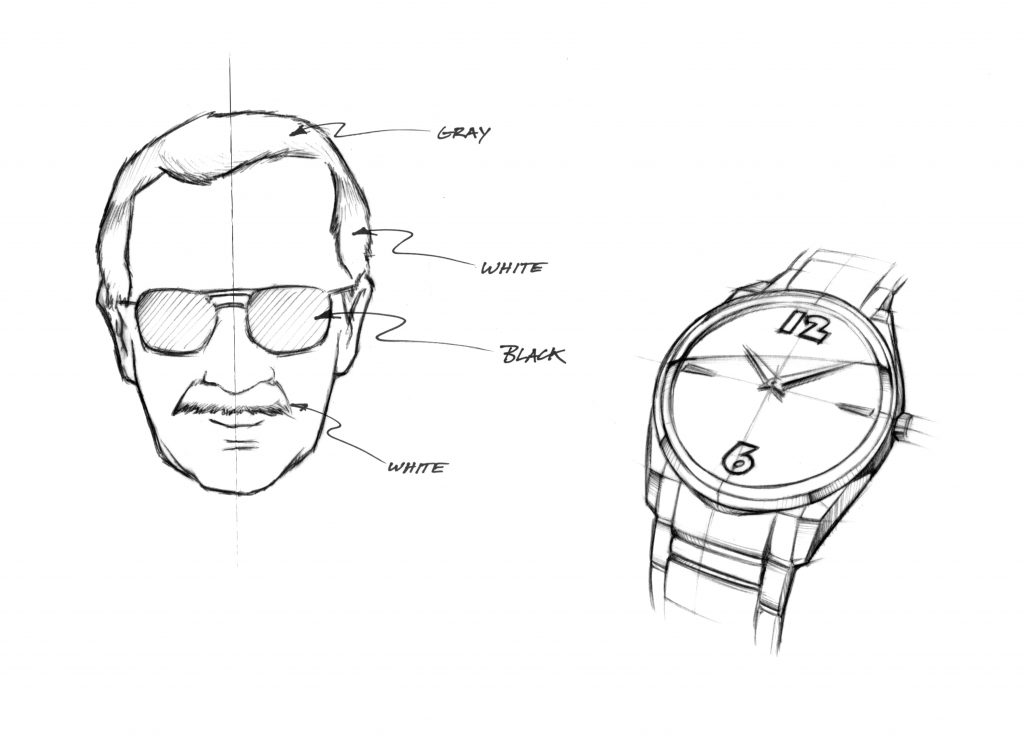 Of course, Stan The Man himself figures prominently in the stunning black patterned dial on the black ion-plated stainless-steel design. His trademark silhouette—mustache, glasses, and hair—and signature are immediately recognizable, yet the way they stand out against the subtle coloration and gold-tone accented hands make it appear as if Stan is making another one of his beloved cameos—just this time, it's on a watch! In fact, Hutson's favorite part of the timepiece is that profile of Stan, which he originally envisioned as darker and more understated. "In the end I thought people are going to want to see these elements. They want to recognize this as Stan Lee – his silhouette – so I get a kick out of it, every time I look at the watch and see that; I think it's a cool nod to who he was and his whole essence," Hutson said. "I think we wanted to create something that you could wear every day but also had some of those larger than life elements that Stan embodied, the kind of bold elements that we think are true to who he was." And as a nod to Stan's birth year, Citizen is only releasing 1,922 pieces worldwide.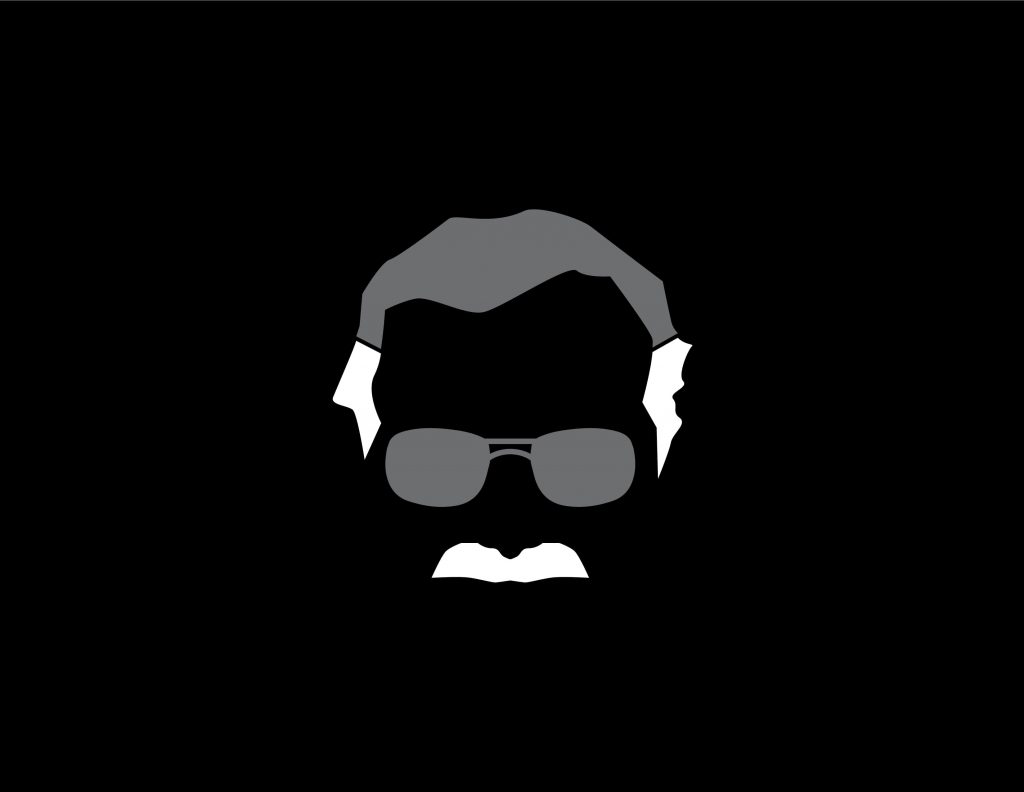 Hutson's always been a creative person, just like Stan was. "As a kid, I was always designing things and one thing that I would always do is draw my own superheroes," Hutson told us. Stan's famous characters, particularly the X-Men, influenced Hutson's life from a young age. "They were sort of my introduction to Marvel and Stan Lee's work," he said of the mutant group. "It's a love that continued with me to this day… even when I'm designing, I try to incorporate some of that energy into a lot of the work that I do." Though the X-Men helped spark his love for comics, Hutson's favorite Stan Lee-created character is a teenager that millions in the world identify with: Spider-Man. For a kid growing up in Brooklyn, "he was so relatable," the designer said.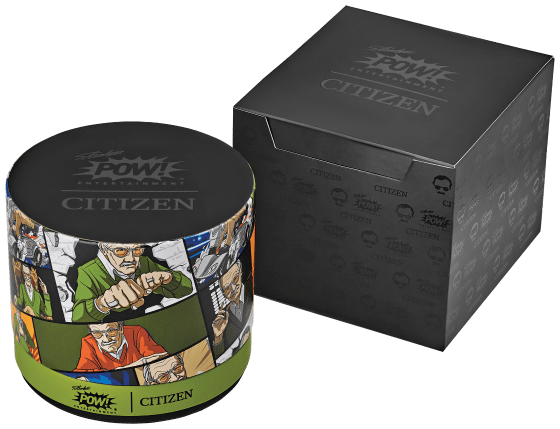 Not only did the universally beloved Stan and his heroes impact Hutson, but elements of the world they came from played a role in the creative direction of the watch. Features such as Stan's trademark "Excelsior!" on the caseback; the Arabic font of the "12" and "6" markers on the dial; and the subtle half tone, round circle patterns on the dial all serve to pay homage to the art of creating comic books, an art Stan was intimately familiar with for almost 80 years. And just as Stan was always on the go, never retiring from his passion, this watch is always on the go, too: The Stan Lee watch features Citizen's Eco-Drive technology, allowing it to be powered by any light and never requiring a battery.
True Believers can pick up Citizen's commemorative Stan Lee timepiece HERE.