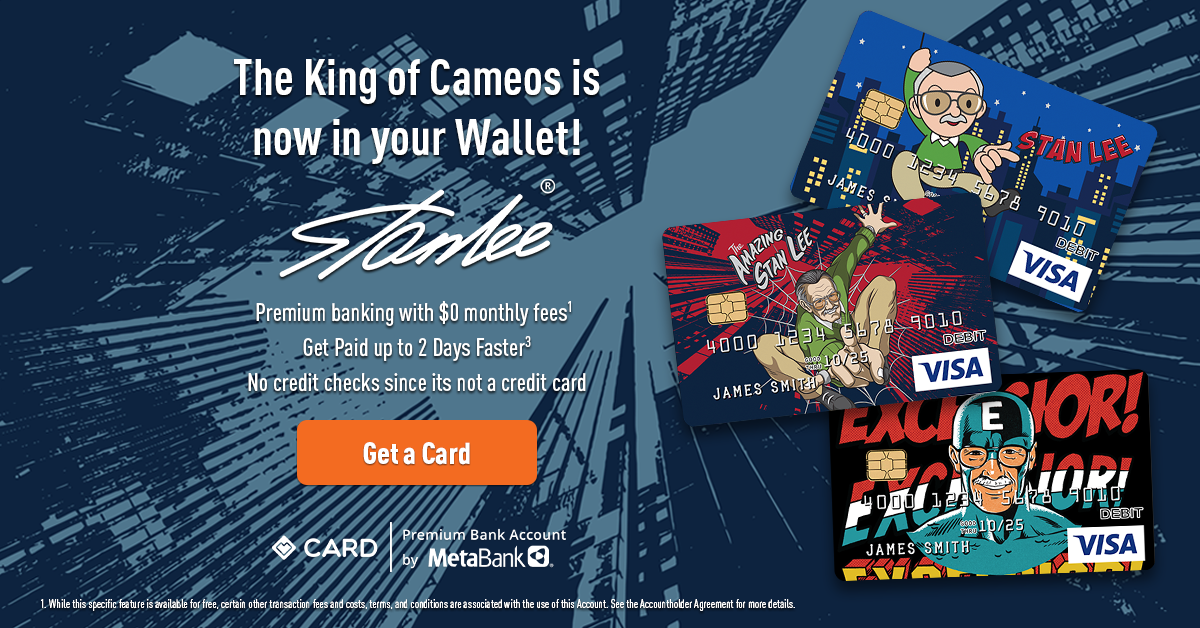 Did you know that Stan Lee held numerous Guinness World Records? It's true! Two of his most profound honors are Most prolific creator (or co-creator) of comic book characters and Most movies adapted from the work of a comic book creator, both of which he was very proud of.
In February, a new Guinness World Record was created to honor the long years of hard work and commitment by two actors in the Marvel universe, as Hugh Jackman and Sir Patrick Stewart were presented with the Guinness World Record for "Longest Career as a Live Action Marvel Superhero." Since the actors both began their journey in 2000's X-Men and starred in 2017's Logan, they technically have the same amount of time as Wolverine and Professor X under their belts: a whopping 16 years and 228 days. The X-Men film franchise will be on pause for a while after this year's release of Dark Phoenix, so their record-setting time may not be extended any time soon. Having said that and given the fact that there are still several Marvel movies in the pipeline, this record may be broken by other actors from the X-Men universe, MCU, and beyond. Hugh Jackman may have said that he's played Wolverine for the last time, but stranger things have happened in the world of Marvel films. Just ask Deadpool.
Until the next Wolverine/Professor X reunion, here are a few other Marvel veterans that are not too far from surpassing the 16-year mark and taking this title for themselves.
Ian McKellen (and a few other original X-Men cast members), 14 years
Although a few casting changes have certainly occurred in the X-Men film franchise, you just can't replace a character as iconic as Magneto, played originally by Sir Ian McKellen. Since the first X-Men film arrived in 2000, McKellen has been the misunderstood anti-hero that fans had been waiting for. Magneto's younger self was played by Michael Fassbender in the later films, but the two got to meet (off-screen only) for McKellen's latest appearance in Days of Future Past. Currently it looks like the older version of Magneto will not be appearing in future X-Men films, but that could easily change someday. McKellen's 14-year record is shared with a handful of other original X-Men cast members who also appeared in Days of Future Past: Halle Berry as Storm, Shawn Ashmore as Iceman, Anna Paquin as Rogue, Famke Janssen as Jean Grey, and James Marsden as Cyclops.
Robert Downey Jr. (and a few other original MCU cast members), 11 years
Let's not forget that the MCU is also getting older! The only hope we have for an MCU cast member playing their role for longer than 16 years is if they continue into phase four, assuming they survive Avengers: Endgame, of course. Currently, the longest-running cast members in the MCU are Iron Man veterans Gwyneth Paltrow, Jon Favreau, Paul Bettany, Samuel L. Jackson, and the Avenger who started it all, Robert Downey Jr. Of those names, both Jon Favreau and Samuel L. Jackson are set to reprise their roles in phase four in Spider-Man: Far from Home. From there, the continuation of any of these cast members' roles in the MCU is up in the air. For now, they'll be paused at 11 years. This length of time is also shared with the original Mystique, Rebecca Romijn, whose cameo in X-Men: First Class pushed her past the decade mark.
Ryan Reynolds, 9 years
The wildcard of the bunch may someday become the new record-holder. Ryan Reynolds has been involved in the Marvel film universe since 2004, technically. However, his role as Hannibal in Blade: Trinity was only for one film. Fast forward to five years later, 2009, when Reynolds found his calling playing Wade Wilson/Deadpool in X-Men Origins: Wolverine. Deadpool 2 was released last year, which makes Reynolds' career in this Marvel role a total of nine years. That may seem far short of the world record, but a third Deadpool film is rumored to be happening, and from there, the sky is the limit. Ryan Reynolds (and Deadpool) may not be far behind for very long! Wouldn't that be a hilarious twist on the Ryan Reynolds/Hugh Jackman feud.
James McAvoy, Michael Fassbender (and a few other second-generation X-Men cast members), 8 years
Although they are only at the halfway mark in their journey to Longest Career as a Marvel Live Action Superhero, the younger cast of the X-Men films, who all began their journey in 2011 with X-Men: First Class, are the future. The X-Men film franchise may go on hiatus after Dark Phoenix premieres this year, but if there is ever a continuation down the line, it will likely feature the acting talents of James McAvoy, Michael Fassbender, Jennifer Lawrence and Nicholas Hoult as the younger versions of the iconic mutants we first came to love in the original film trilogy.