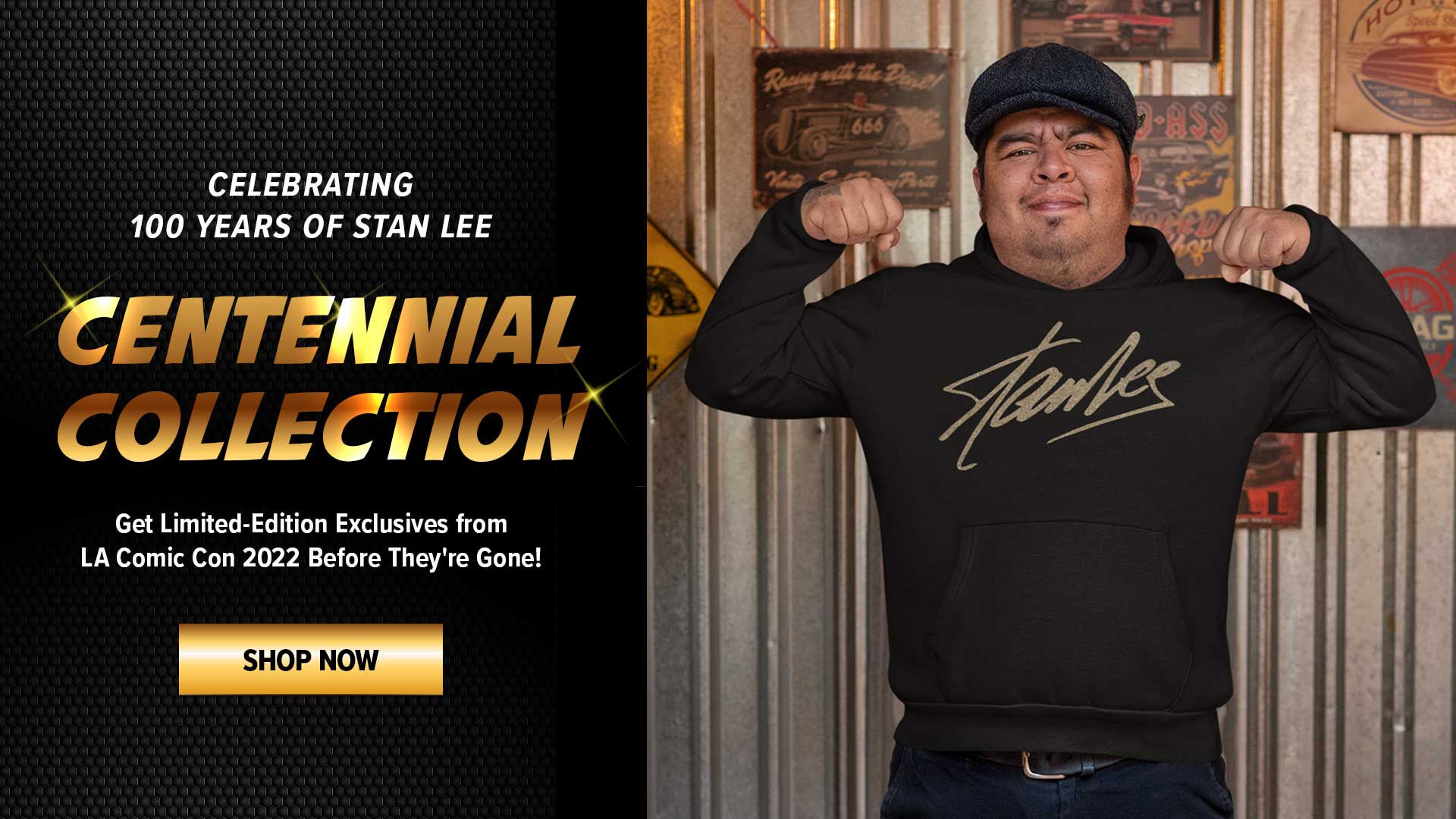 Last weekend, thousands of fans and collectors gathered for the New York Toy Fair, where companies from around the globe announced and presented new toys to be released this year. With interest in the MCU currently very high, it's no surprise that Marvel characters took center stage during the presentations of several major toy companies, including Funko, Hasbro and Diamond Select. Below are some of the Marvel-themed toy collections hitting shelves this year:
Funko
Guaranteed to be the longest toy line at any convention, here's a look at some of the upcoming Marvel-themed Funko POP!s revealed at the Toy Fair. First up, the company unveiled not one, but two different iterations of the world's most powerful mutant, Jean Grey aka Phoenix. With the origin film X-Men: Dark Phoenix arriving in a few months, it's no wonder that she is making a big splash on the toy scene. Although a movie version of Grey isn't included in this release, Funko will create three different POP!s based on the character: one Rock Candy version, one glow-in-the-dark with wings and one without wings.
In preparation for the summer release of Spider-Man: Far from Home, a set of POP!s inspired by the movie are set to hit shelves in April. The series features Spider-Man in his regular suit, his upgraded suit, and his black stealth suit, as well as figures of MJ and Happy Hogan.
Funko has also opted to add some Marvel characters to their relatively newer line of POP! PEZ dispensers. The Toy Fair reveal included such classic favorites as Wolverine, Beast, Ant-Man, and Ghost Rider.
That's all the Marvel-related items Funko divulged at Toy Fair, but they drop new exclusives at conventions, so there's sure to be more figures coming out soon.
Hasbro
While Funko dipped its toes into the river of Marvel toys this year, Hasbro went ahead and dove right in. Most of their main presentation at the Toy Fair revolved around the long time Marvel/Hasbro collaboration Marvel Legends. In celebration of the 80th anniversary of Marvel, Hasbro is expanding its toy roster with figures from titles both new and old. As a nod to the past, there will be some retro X-Men toys featuring Cyclops, Wolverine, Dazzler, and more, all clad in their 1990s comicbook outfits in retro style packaging.
In addition, there will be a large collection of classic X-Men characters (not in retro packaging), including Jubilee, Gambit, and Blink, to name a few. All these figures will come with interchangeable heads or costumes.
Marvel would not be where it is today without the creation of the Avengers, so there will be a collection of classic renditions of iconic members Iron Man, Thor, Captain America, and of course, the Hulk, among others. These classics are great, but Marvel is all about moving into the future. The MCU is going full speed ahead, and so is the MCU-inspired toy Legends line. MCU fans will enjoy movie-style versions of the main characters from films like Ant-Man and the Wasp, Thor: Ragnarok, Spider-Man: Far from Home, and Avengers: Infinity War.
The above are just a fraction of what's listed in the release announcement. You can read the full list from Hasbro HERE.
Diamond Select
Those interested in pricier, larger toys may find Diamond Select's spectacular Marvel collections right up their alley. Instead of a long list of new additions, the collectible toy company has opted (so far) to pay homage to some of Marvel's earliest famous creations by releasing a collection of Spider-Man villain sculptures: Sandman and Green Goblin, in their classic comicbook glory, will be coming to life in action figure and sculpture form, respectively. Also, the X-Men villain Mister Sinister is getting a menacing figure, complete with a green smoke cloud that doubles as a stand.
For fans not interested in villains, Diamond Select offers the ultimate hero piece – the Black Panther bust. It's an intricately detailed half-scale model made of resin that looks about as realistic as you can imagine. A stand is included, but the rest of the suit unfortunately is not.
You can see the full release list from Diamond Select HERE.

The year is still young, and this is only the beginning of what should soon become a steady stream of cool new items coming to the market. It won't be too long until Avengers: Endgame merchandise starts to trickle in as we reach the grand finale of the MCU's Phase Three. Until then, we can stock up on these Marvel toys coming out over the next few months!