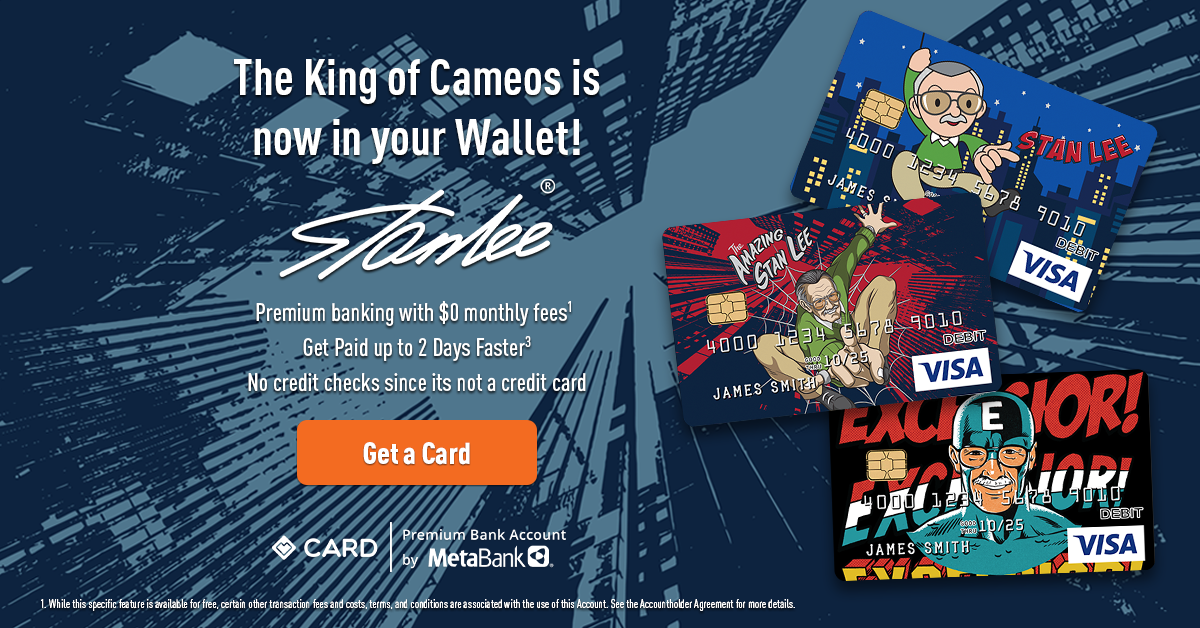 This is a guest post by New York Times best-selling author Jay Bonansinga, co-author of Stan Lee's The Devil's Quintet: The Armageddon Code (Tor Books, 2022).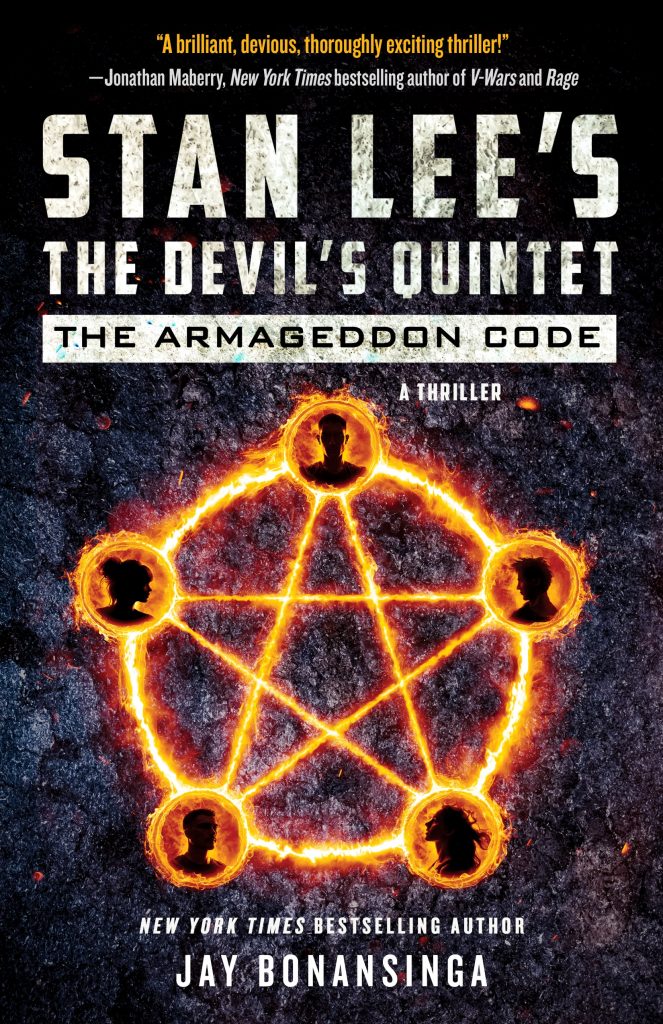 1. A Little History Behind The Devil's Quintet
"Suzie, see if there's something you can do with this."
     These words were spoken by Stan Lee years ago after he handed his intrepid literary agent, Susan Crawford, a six-page treatment for an origin story called The Devil's Quintet that he wrote for his company POW! Entertainment.  It was something Stan had always wanted to do — write a great American novel based on an original concept of his — and this premise was unlike anything he had created before or since.  The pitch: Five extraordinary individuals — each one a seasoned intelligence operative — are granted supernatural powers by the Devil himself in return for their services in hunting down the damned.  But our heroes are determined to use these powers for good, come hell or high water.  It's The Shining meets The Hurt Locker… The Exorcist meets The Longest Day. Little did anybody know at that point what a long and winding road the hand-off of these pages to Ms. Crawford would initiate.
The search began in earnest for a co-author who would bring Stan's concept for this unique group of superheroes to a bookstore near you. It took years, and it would turn out to be a posthumous release for the Maestro. But I'm humbled and awed by the fact that Stan liked my work enough to approve me as the co-writer.
As an author primarily known for horror and supernatural action, this concept really sunk a hook into me. In fact, if I had to describe the main takeaway I have after working with the late great Stan Lee on this one-of-a-kind book series, it's the deceptively complex and dark undercurrents in all of Stan's work.
Stan's superheroes have always been flawed, human, and relatable. They harbor doubts and fears and second thoughts. In other words, they are us. They mirror our everyday issues and problems, and are truly three-dimensional characters. This aspect of Stan's legacy is woven through every word of Stan Lee's The Devil's Quintet: The Armageddon Code.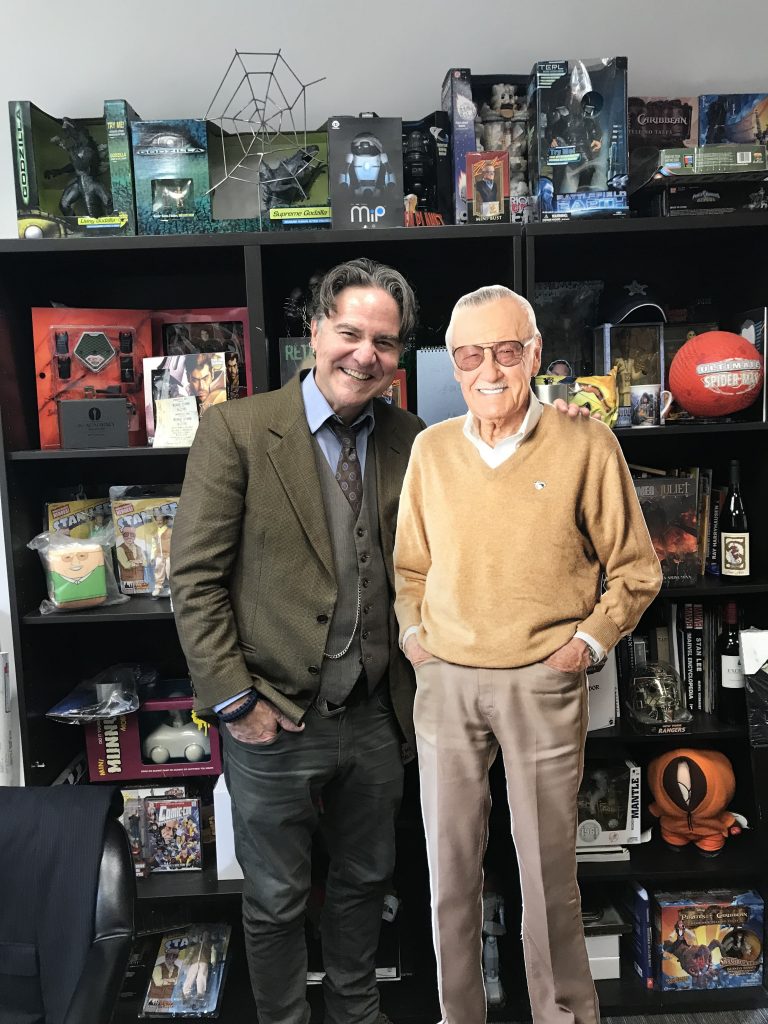 2. Scary Stan Lee
My favorite part of adapting Stan's story is the happy brain meld between the King of Superheroes — the co-founder of Marvel Comics, for God's sake — and my own little twisted literary sensibilities. It begs the question: Will the marriage work on the page? If I may be so bold, it turns out we go together like Astaire and Rogers… chocolate and peanut butter… gin and tonic.
I have a theory about that. I believe that Stan wanted to see this story done first in the medium of prose novels rather than comics because it's Stan Lee in a dark tone, Stan in thriller mode. Simply put: Scary Stan. And the richness of that cried out for the depth of a novel. On the other hand, I have spent my entire career writing dark fiction that is character-driven: Horror with a heart. So the two polarities make beautiful music together.
Fans of Stan's work will be pleasantly surprised by this synergy. In our media saturated world, hybrids are the new black. Hybrids speak to the hunger for the new. And believe me, this book series presents a new angle on Classic Stan… so powerful it's scary.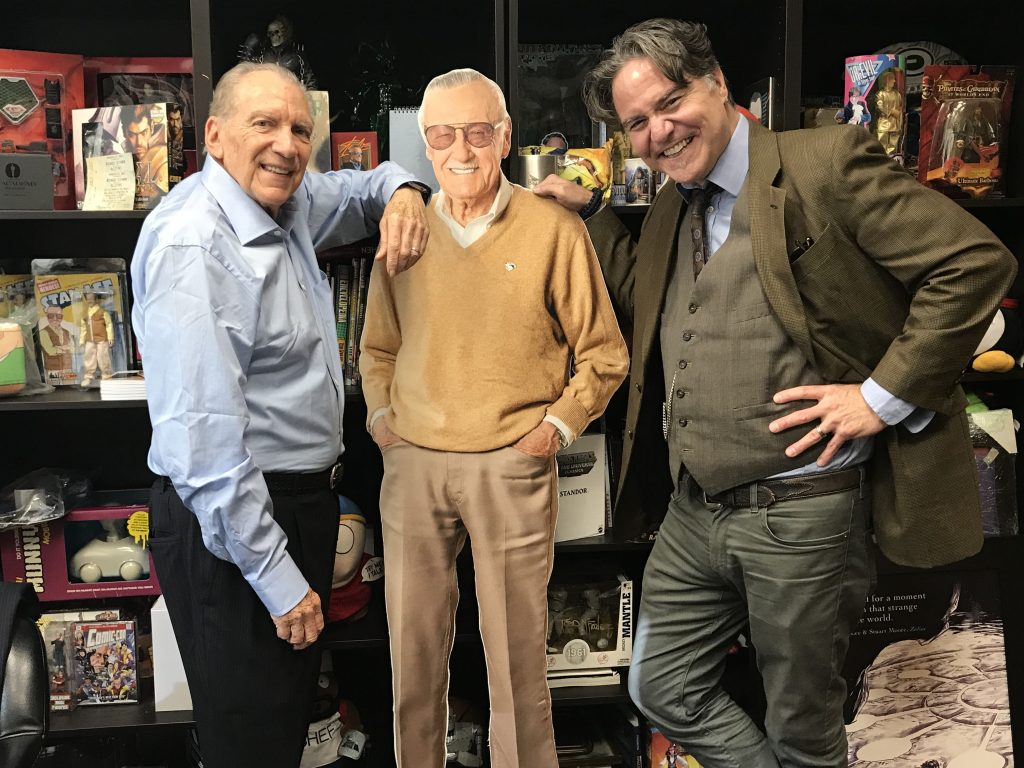 3. A Thriller for Modern Times
Having adapted the first book in The Devil's Quintet series — the origin story, if you will — one of the most interesting things I noticed was how the concept speaks to the complexities of the world we live in today. The story of five intelligence operatives who make a Faustian bargain with the Devil himself becomes a perfect metaphor for the new cold war between superpowers.
These five characters experience the same questions, same moral ambiguities, and same soul searching that most of us face on a daily basis. Am I doing the right thing? Am I living my best life? Or am I making a big mistake? Will I go to hell for this?
The trick I found as I work on these books — my north star, my guiding principle — is to pose a simple, straightforward question. What would Stan do?
Buy your copy of Stan Lee's The Devil's Quintet: The Armageddon Code today in book or audio form, the latter read by Charles Everett.