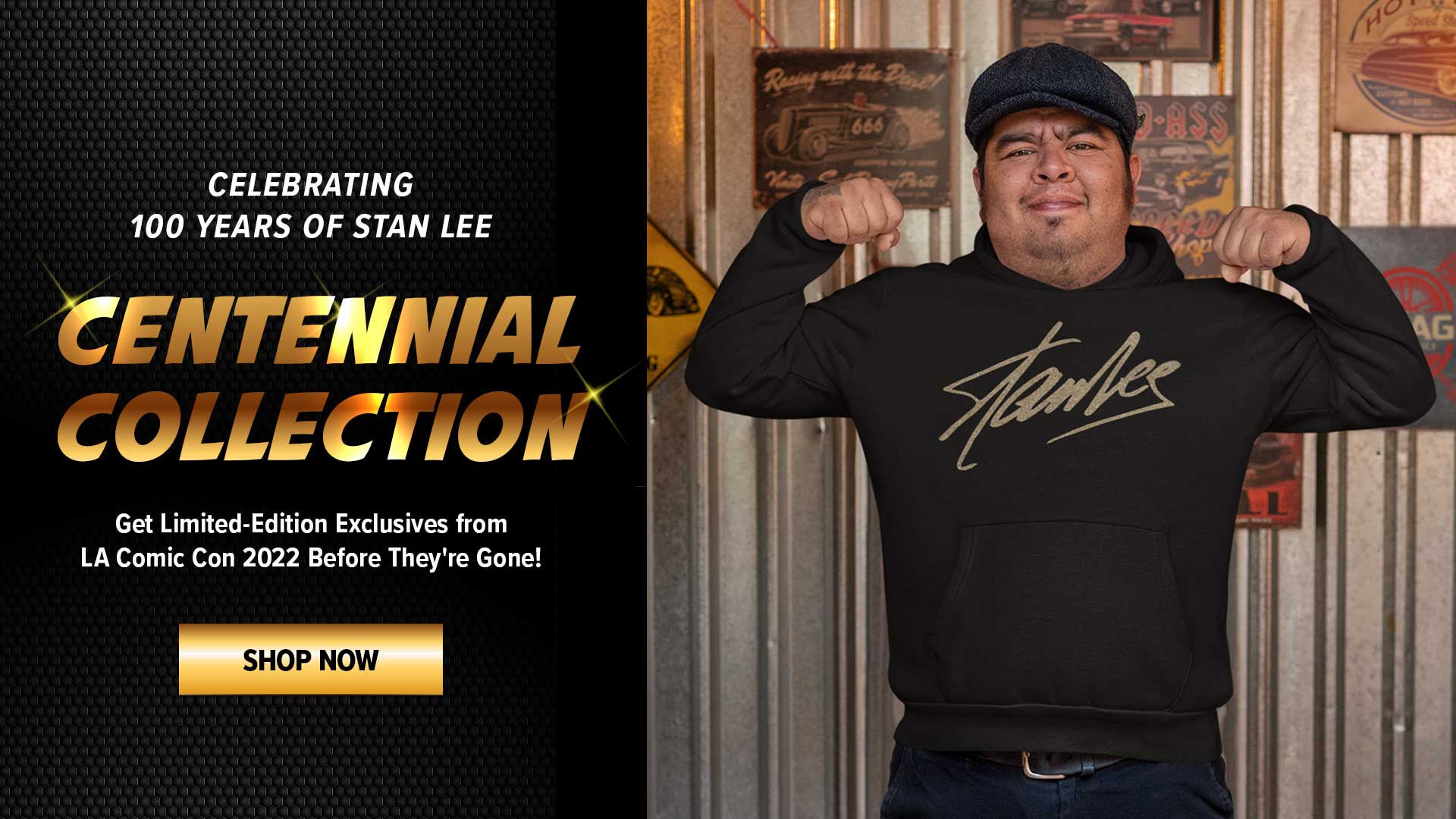 We know many fans are still at home right now and in need of some Grade A entertainment. What better locale to escape into than the world of superheroes and villains inside comicbooks? Below you'll find a wealth of classic Marvel recommendations that will never go out of style.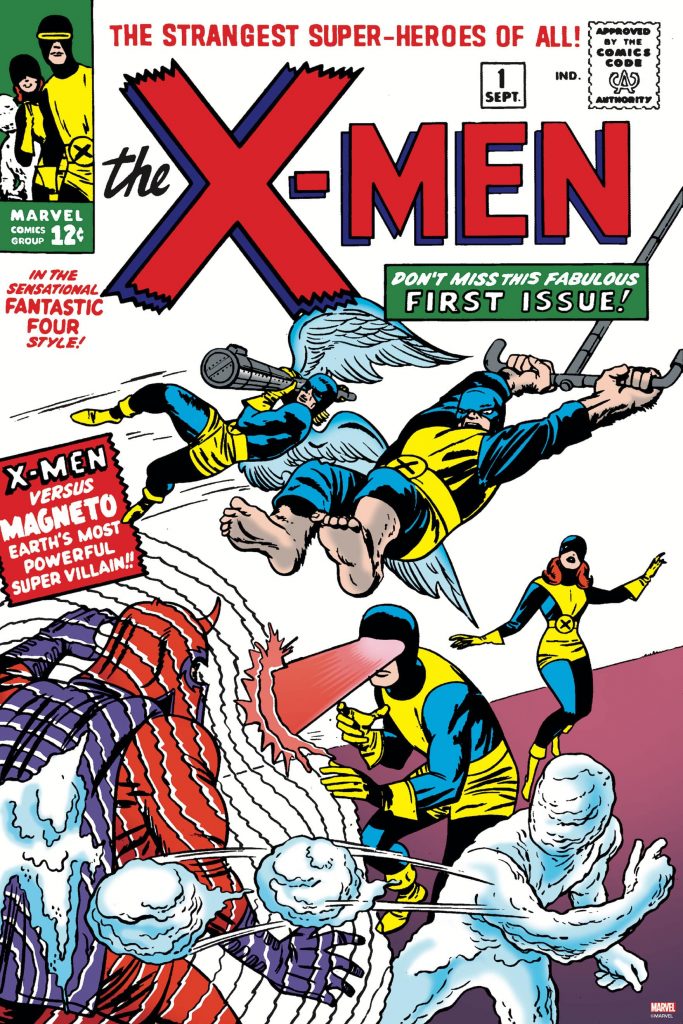 Stan Lee and Jack Kirby created one of the most celebrated superhero teams in history with the debut of the X-Men in 1963. Professor X's students at the Xavier Institute for Higher Learning were born with special abilities, or "EX-tra power!" as the Prof liked to say. Through characters who were different from ordinary humans, the series tackled socially relevant themes such as the battle between good vs. evil, bigotry and prejudice, with Stan acknowledging the parallels the story shared with the Civil Rights Movement. Meet the mutants HERE!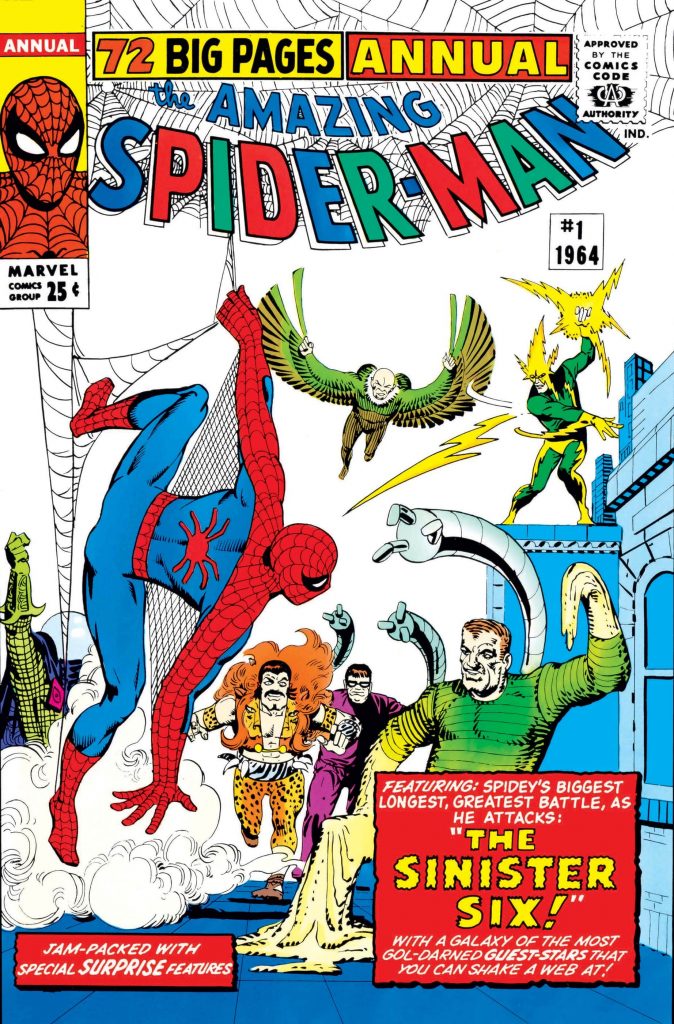 So, you've read all the new comics that the present day has to offer? How about taking a trip down memory lane by revisiting some classics? Amazing Spider-Man Annual #1 saw the very first appearance of Spidey's biggest threat yet, The Sinister Six! Written back in 1964 by Smilin' Stan Lee with art by Sturdy Steve Ditko, the issue had fans fretting over how their beloved web head would survive the combined might of Doctor Octopus, Mysterio, Electro, Vulture, Sandman, and Kraven the Hunter! Dodge the Sinister Six HERE!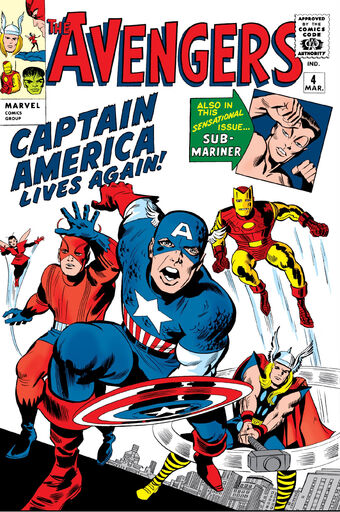 Captain America was one of the major players of the Golden Age of Comics during World War II. But after superheroes fell out of vogue in the 1950s, his book was discontinued. Years later in Avengers #4 (March 1964), the dynamite creative team of Stan Lee and Jack Kirby revived Steve Rogers in the storyline "Captain America Lives Again!". The star-spangled Avenger's soon-to-be teammates discover his frozen body in a block of ice and thaw him out in present day to become the man out of time! Revisit Cap's revival HERE!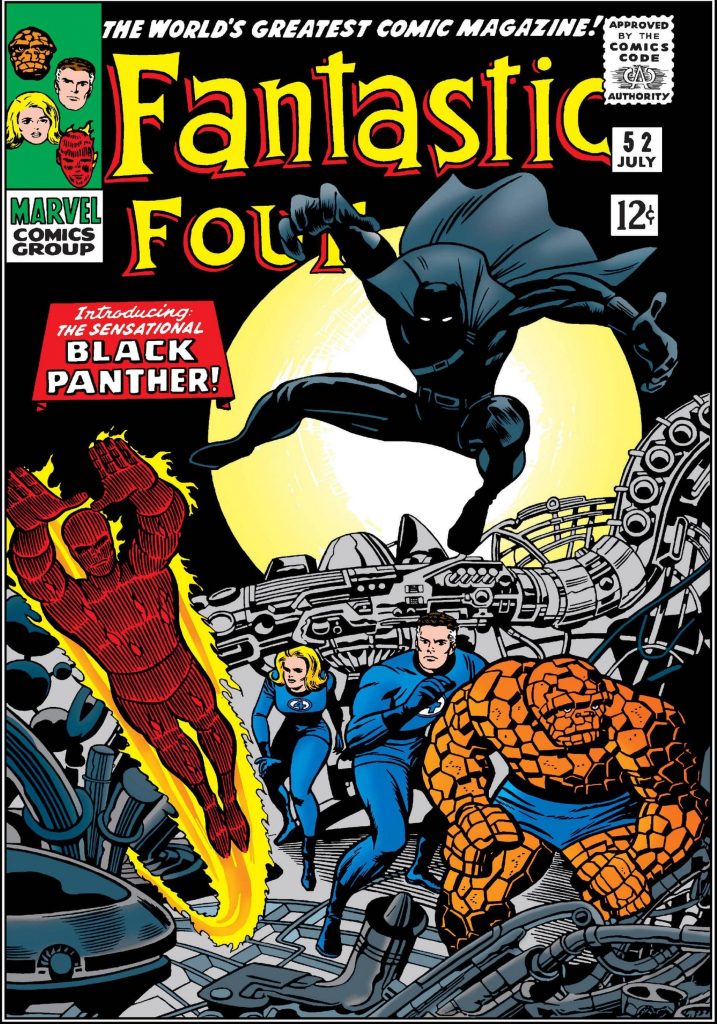 In Fantastic Four #52 (July 1966), Stan The Man Lee and Jack King Kirby introduced the world to the first black superhero! On a mission in the far away and mysterious African nation of Wakanda, the FF encounter the Black Panther, who is revealed to be the scientist King of Wakanda! The King makes quick work of the Fantastic Four before they reconcile their misunderstandings and realize they're on the same side! Travel to Wakanda HERE!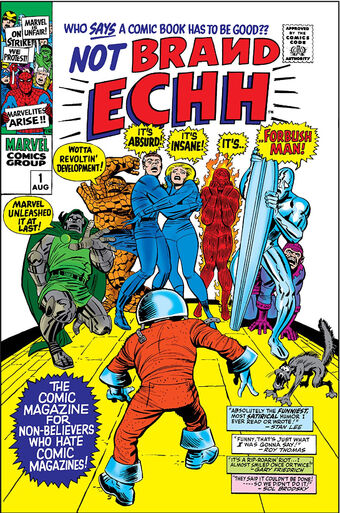 Silver Burper? The Human Scorch? No, those aren't typos, those are the characters you'll find in Not Brand Echh, a Marvel series that spoofed Marvel's own superheroes during the late 1960s. (For real.) So if you need a break from some of the more serious superhero exploits, feast your eyes on this title, featuring laugh out loud work from writers Stan Lee, Roy Thomas and Gary Friedrich and art from Jack Kirby, Marie Severin, John Severin and Ross Andru. Get your laughs in HERE!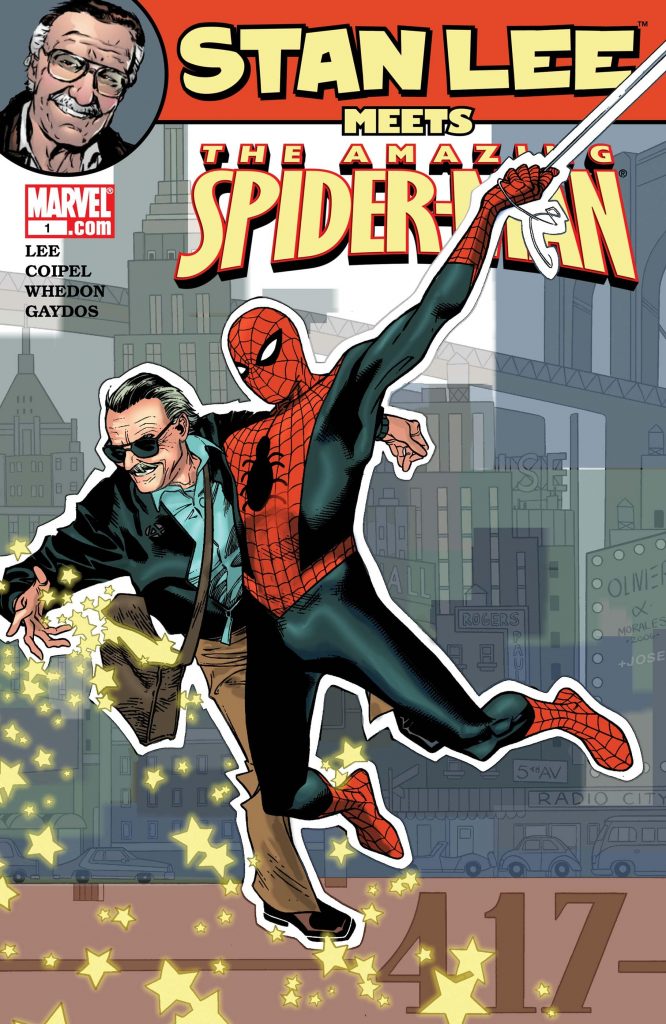 Imagine if you co-created a fictional character that was hugely popular for decades, then were given the chance to meet said character in print. That's exactly what happened in Stan Lee Meets Spider-Man #1, written by Joss Whedon and Stan Lee with art by Olivier Coipel, Michael Gaydos, and Fred Hembeck. First released in September 2006, the issue is fondly remembered as part of a series where Stan was able to speak directly to his co-creations including the Thing, Doctor Strange, and the Silver Surfer. Stan meets Spidey HERE!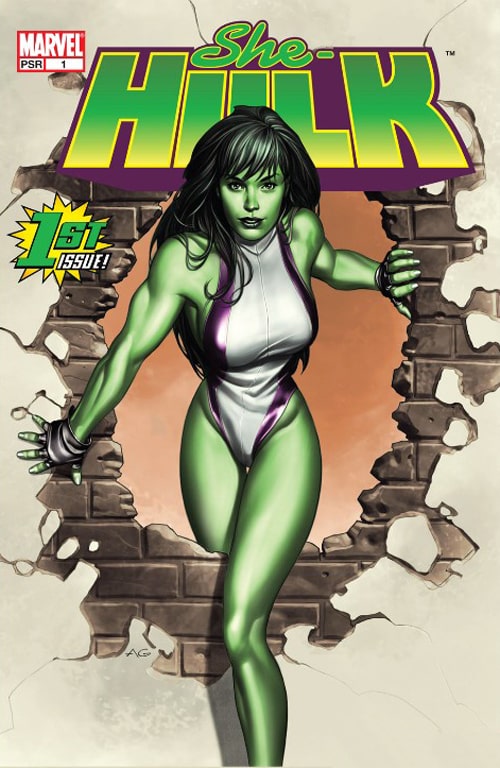 She-Hulk is about to be a big-time Disney+ starlet with her own streaming series firmly set in the MCU. To brush up on the modern adventures of the Jade Giantess, She-Hulk #1 from March 2004 is a great place to start. Writer Dan Slott and artist Juan Bobillo's revival of She-Hulk took Shulkie back to her roots practicing law… superhero law, that is! The series lasted 12 issues and even included a storyline where Spider-Man sued J. Jonah Jameson for libel! See She-Hulk in action HERE!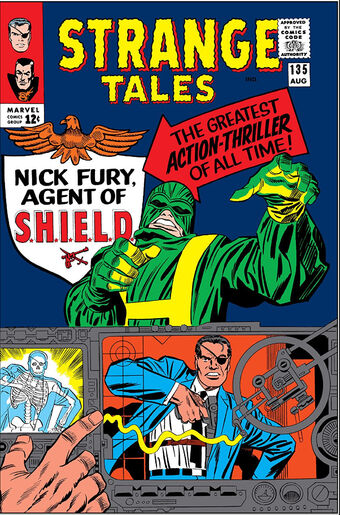 Nick Fury had appeared in Marvel's World War II comic Sgt. Fury and His Howling Commandos since 1963. Then in 1965's Strange Tales #135 the grizzled soldier was given a new career path as a super spy agent of S.H.I.E.L.D., an international espionage and intelligence gathering agency locked in a never-ending battle with the evil forces of HYDRA! Written by Stan Lee with art by Jack Kirby and Steve Ditko, the issue introduced the world to the only organization able to keep track of the plethora of superheroes and villains dominating the Marvel Universe and sales charts! Read about the start of S.H.I.E.L.D. HERE!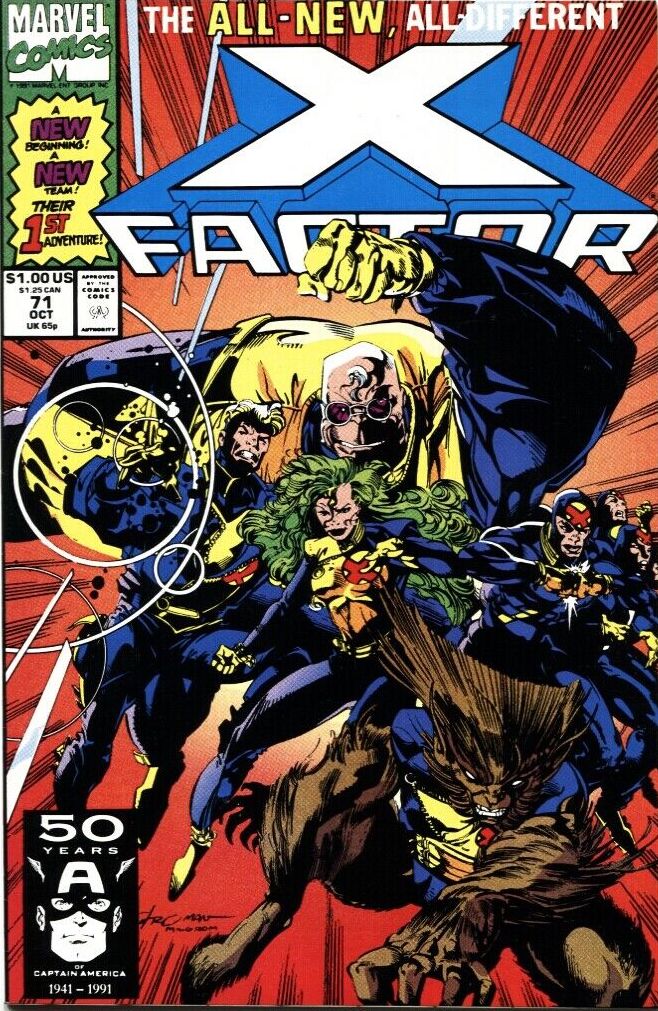 The 1991 X-Men/X-Factor crossover event "Muir Island Saga" had lasting repercussions for the X-Men – and X-Factor, too. X-Factor #71 saw writer Peter David and artist Larry Stroman take the team in a new direction with a new cast of characters – sponsored by the government, no less! – and a new story! X-Men + X-Factor = HERE!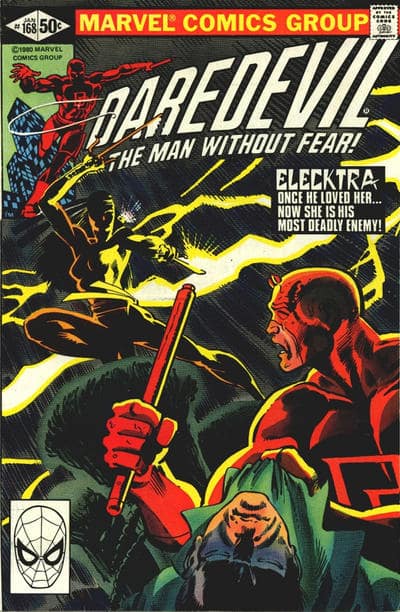 Frank Miller's legendary run on Daredevil redefined the swashbuckling superhero forever into a gritty Shakespearean noir series. Daredevil #168 was the monumental start of Miller's creative overhaul as both the writer and artist for The Man Without Fear. His first line of business on the title was the creation of Elektra, Daredevil's deadly love interest and equally skilled adversary. Witness the rebirth of ol' hornhead for multiple generations to come right HERE!
TheRealStanLee.com is a participant in the ComiXology Affiliate Program, an affiliate advertising program designed to provide a means for sites to earn advertising fees by advertising and linking to comixology.com.