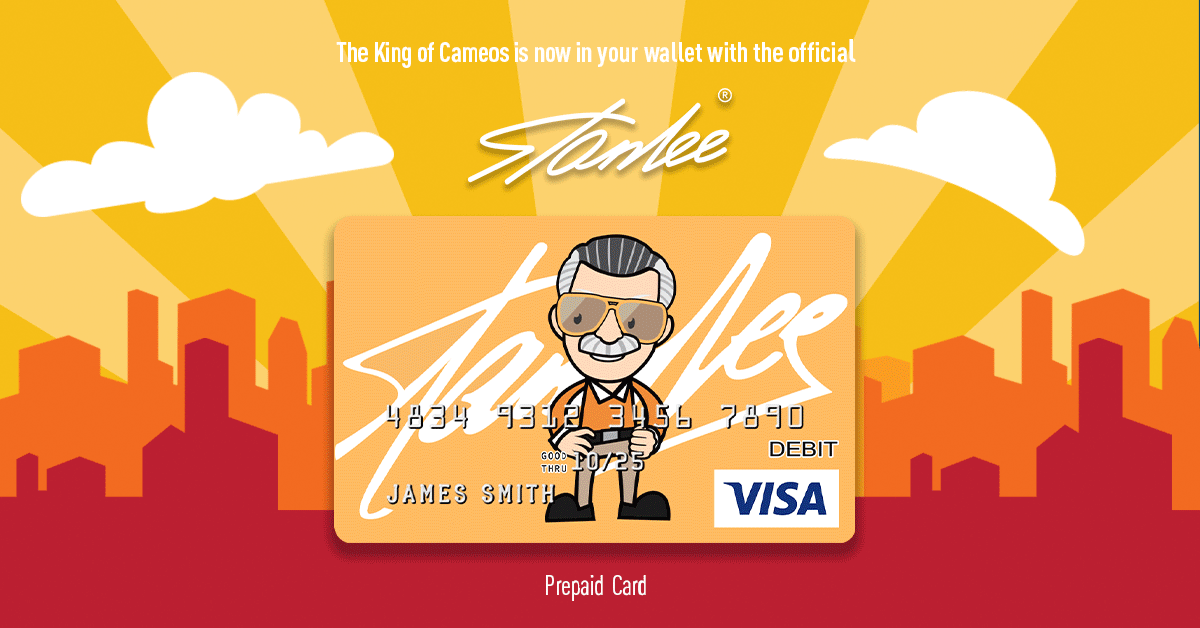 I once tried to defend Stan Lee by picking a fight with a man in a giant squirrel costume who just so happened to be rockstar Gene Simmons. These are the types of things you experience if you're as bizarrely blessed as I was to hang around Stan long enough. For those keeping score, I didn't know it was Gene Simmons. To me, it was a lunatic fan in a squirrel costume in the middle of the San Diego Comic Con floor, with hundreds of people trying to push and shove their way toward Stan. Stan seemed in danger, so I obviously tried to push the giant squirrel back. Years later, I apologized to Gene. He was amused. This is just one of many memorable moments I've had with the great Stan Lee.
My life would be a whole lot different if it wasn't for Stan the Man. I wouldn't have the career I have now, that's for sure. As a fan, it wasn't until I got hired as an intern on the documentary on Stan's life, With Great Power: The Stan Lee Story, that I fully understood why he's a legend. I spent years working on that film and was given a front row seat to see and learn so many details about Stan's fascinating life. And later, his company POW! Entertainment graciously invited me to work for them as well, allowing me to watch and learn from the man himself every week.
I was flat broke starting out. But thanks to Stan and his staff, I was given some paid work! Stan had me create character designs for his Twitter alter ego, the Generalissimo. I even did some work for his family. I was able to pay the rent on time for once and establish some professional credibility. As if things couldn't get more surreal, with Stan's support, the filmmakers of the documentary challenged me to handle the movie poster execution and promotional photoshoot for the film. I drove Stan in my own little red car to BLT, one of the biggest entertainment marketing agencies in the industry. Stan somehow managed to find time to show me off to the pros there. He praised me and my work in front of the leading creative staff at the agency. Stan made me look a lot cooler and more talented than I was. One month later that big famous agency hired me as a junior art director to create movie posters and other promotional art for tentpole films. My first assignments there were Captain America, Thor, and of course, the Stan Lee documentary.
"I guess one person really can make a difference."
HOW
WAS
THIS
HAPPENING!?
Surely this is all a dream, right?
I mention all these details about myself simply because of what Stan did for me and for so many others, including my friends and family. His natural cool, sense of humor, strength, creativity, and kindness made him one of the most incredible humans I've had the pleasure of knowing. Stan had the pedigree and fame to wave me and anyone else off if he wanted to. But he didn't. When I first met him, he was in his late 80s. He didn't have to keep working, meet fans, promote and invest in new talent, chase new deals, create new characters, shoot new cameos, pitch new movies, or make big public appearances anymore. He had done it all. He could've retired, cashed residual checks, and accepted various lifetime achievement awards. "Retirement is a dirty word," Stan would say, almost offended. "I have so much more I want to do!" he would yell excitedly.
And he did. The amount I saw him accomplish as a person in their 80s and 90s made you genuinely wonder if some of the famous superhero backstories he wrote were based on personal experience. I watched him go up stairs two steps at a time. He had a long and speedy stride when he walked, too, and an impressively strong handshake. Stan was both physically and mentally sharp for a guy his age. Though his hearing and sight slowly dissipated, he remained quick as a whip in conversation. He always had a joke, story, poem or famous quote at the ready. Stan welcomed me to POW! like family. He literally said, "Make yourself at home."
The cherry on top of it all was Stan's charity support. In 2015, I co-created a charity called The For The Win Project that provides disabled, disadvantaged, and seriously ill children with one-of-a-kind experiences that allow them to be their favorite hero in their own "official" movie posters and trailers, creating a new sense of hope, motivation, and self-esteem boost for the kids that need it most. After all, these kids are the real-life superheroes. I'd be lying if I said Stan wasn't influential in the creation of such a project. As fate would have it, the very first child to receive a For The Win experience was a 12 year old named Aaron who had just undergone a lifesaving full heart transplant. His hero of choice was serendipitously The Incredible Hulk. You get one guess as to who I called after creating the movie poster. Stan's assistant Mike allowed me and my partner to share this special new project with my old pal. Stan of course loved it. He became one of the first in a now long list of famous For The Win "sidekicks." He autographed Aaron's poster and recorded a special video message empowering Aaron to keep fighting. Over the years, Stan graciously promoted For The Win and the many incredible children we've worked with like Aaron, even taking photos with Lucas, a boy we helped reveal a special Magic Wheelchair to at LA Comic Con last year.
Stan was a stand-up guy. A role model. And a real-life superhero. You didn't have to spend much time with him at all for him to leave an everlasting positive impact on your life. I owe him a lot. I wish he was still around so I could tell him. All I can hope is that he's with Joan, dancing in the clouds, and periodically signing people's halos. I'm going to miss ya ol' buddy. Thanks for everything. 'Nuff said.
-Jesse Wilson, Co-founder, The For The Win Project and Creative Director – Paramount Pictures