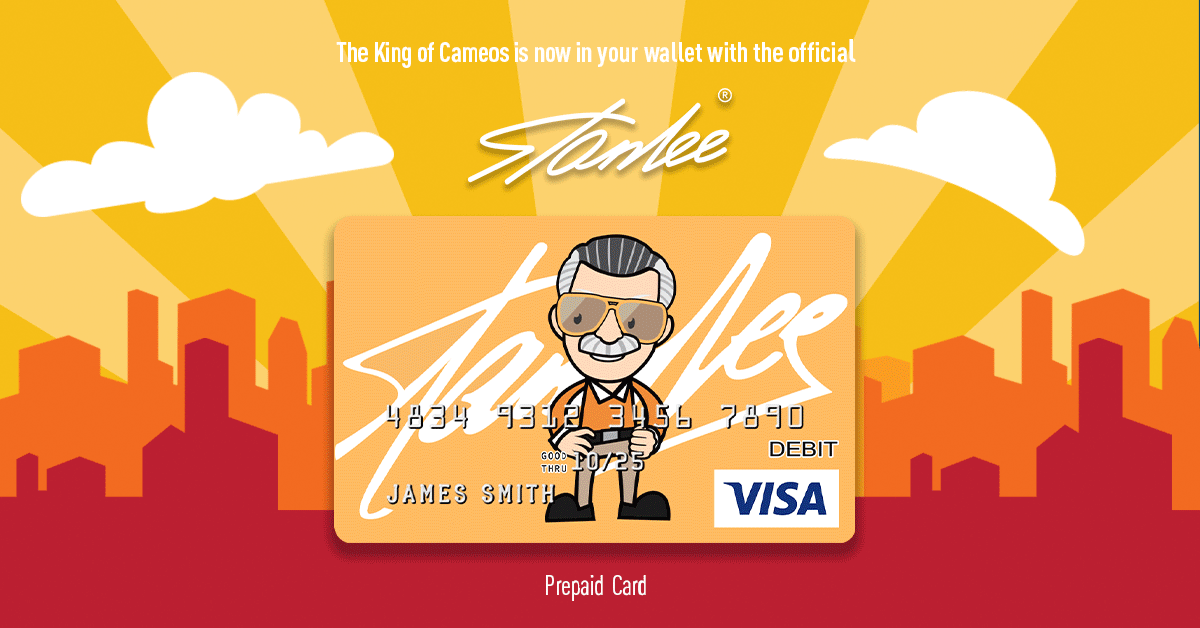 Famous comicbook artist and writer Jim Starlin was recently a special guest at the 2019 Paris Comic-Con and talked a bit about the upcoming Marvel Studios Shang-Chi movie:
"There's more communication now between the comicbook people and the movie people. I can't say much more than that at this point, but there's more communication on Shang-Chi than there was on Thanos." (Read more HERE.)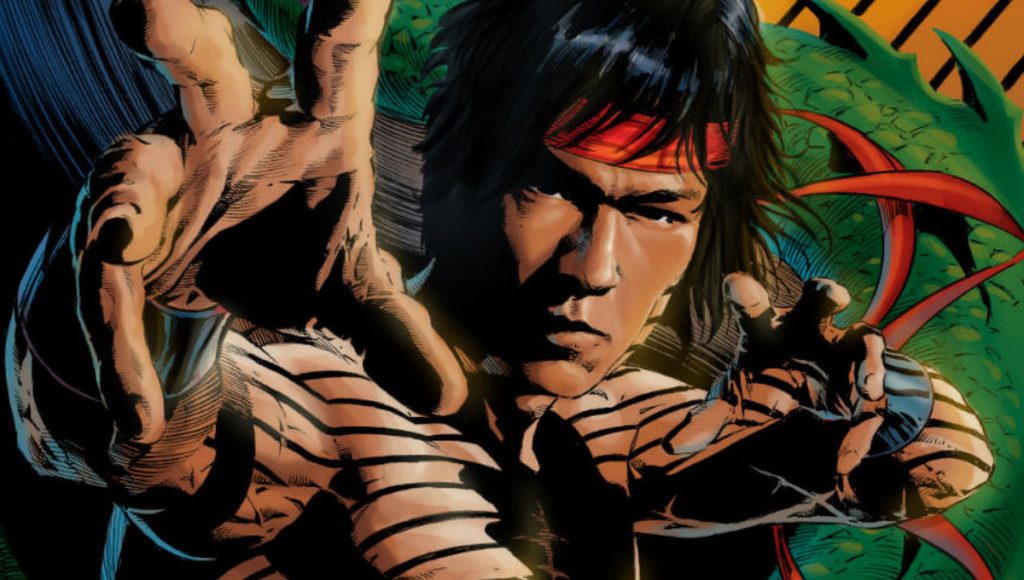 Starlin co-created the character of Shang-Chi, Master of Kung Fu, with writer Steve Englehart for Marvel Comics. The character debuted in Special Marvel Edition #15 in 1973. The character was so popular that by issue #18 the book had been retitled The Hands of Shang-Chi: Master of Kung Fu and ran until 1983, ending with issue #125.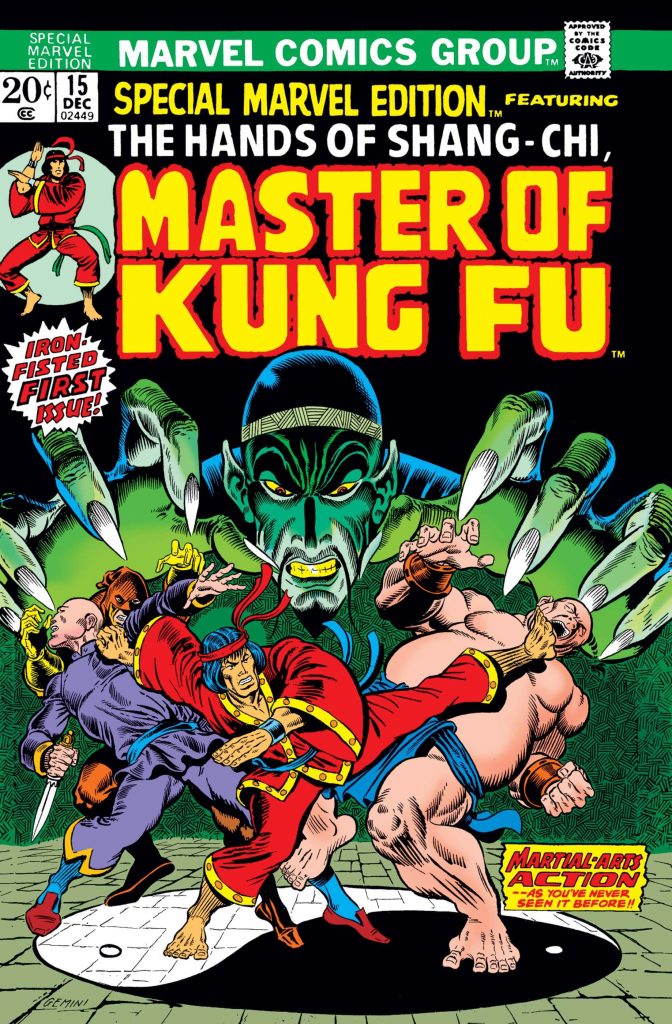 An unrivaled master of martial arts, Shang-Chi was a result of the growing popularity of martial arts movies in the early to mid-1970s. In fact, the character was also featured in the larger size, black and white comics magazine Deadly Hands of Kung Fu starting in 1974. The magazine format continued until 1977.
The character was obviously inspired by Bruce Lee, arguably the most popular film actor and martial artist of that time, but he also had ties to the Fu Manchu series of novels by Sax Rohmer. However, as time went on the Rohmer novel connections were downplayed or written out, and Shang-Chi was revised to shine on his own merits.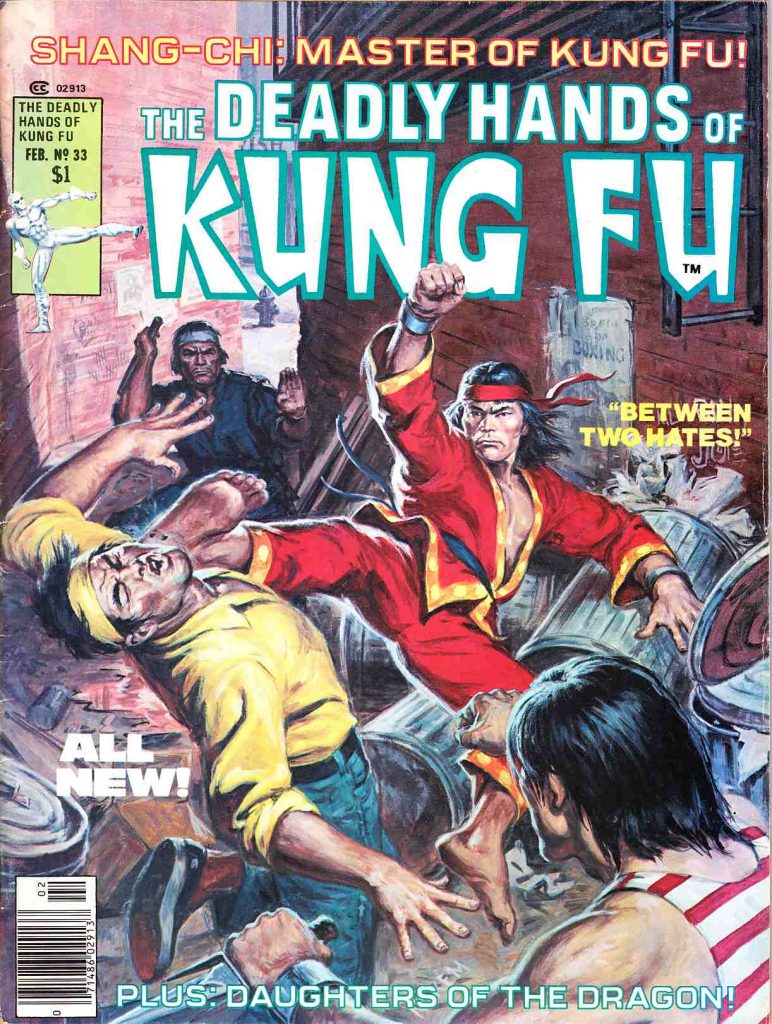 Then what exactly is the Legend of the Ten Rings? That might have its origins in the 2015 Master of Kung Fu: Battleworldseries, written by Haden Blackman and illustrated by Dalibor Taljic as part of the Secret Wars crossover event. Battleworld is the planet created by the Beyonder in the original Marvel Comics Secret Wars 12-issue maxi-series in 1984. However, in this comicbook story, the Ten Rings are martial artist techniques based on the original abilities of the Ten Rings of power, once literally wielded by The Mandarin, a classic Iron Man villain from the comicbooks.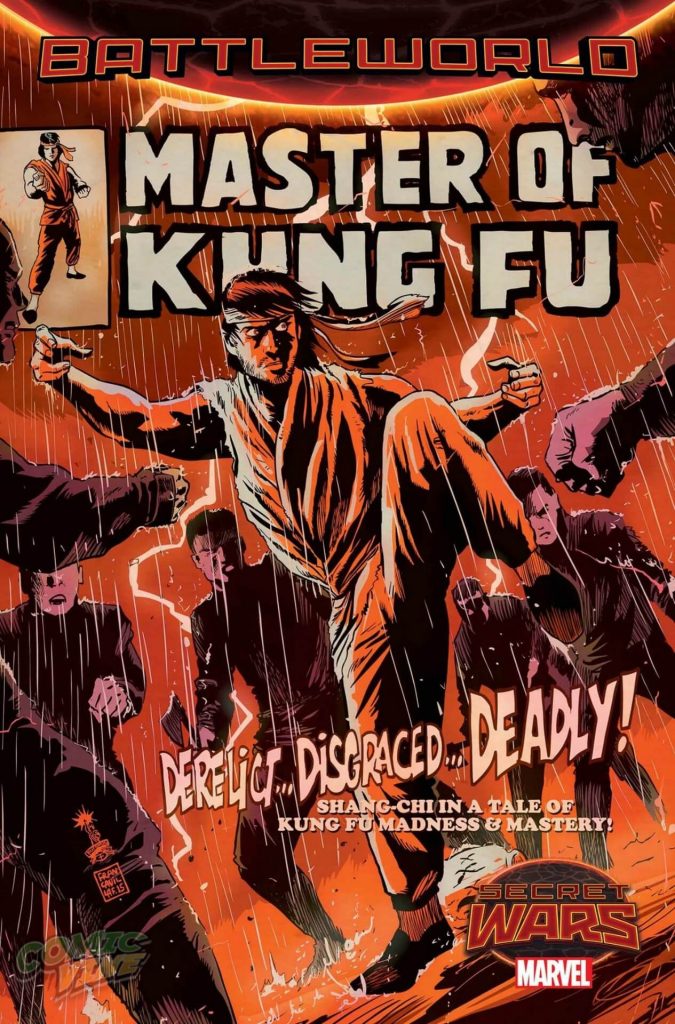 Whether Marvel Studios goes the route of actually using the Mandarin as Shang-Chi's ultimate opponent (as opposed to the fake Mandarin from the Iron Man 3 movie), or simply have Shang-Chi challenged by masters of the Ten Rings martial arts techniques, or maybe a fresh blending of both, we'll have to wait to see when the movie comes out in early 2021. The movie will be directed by Destin Daniel Cretton, with Simu Liu as the title character. It will also star actors Awkwafina and Tony Chiu-Wai Leung.
Jim Starlin is also the creator of Thanos, and anyone who follows the Marvel Cinematic Universe knows that name. You can hear Jim Starlin talk more about Thanos and Shang-Chi during this comicbook.com interview at the 2019 San Diego Comic-Con. Starlin starts to talk about the Master of Kung Fu at the 8:00 minute mark.