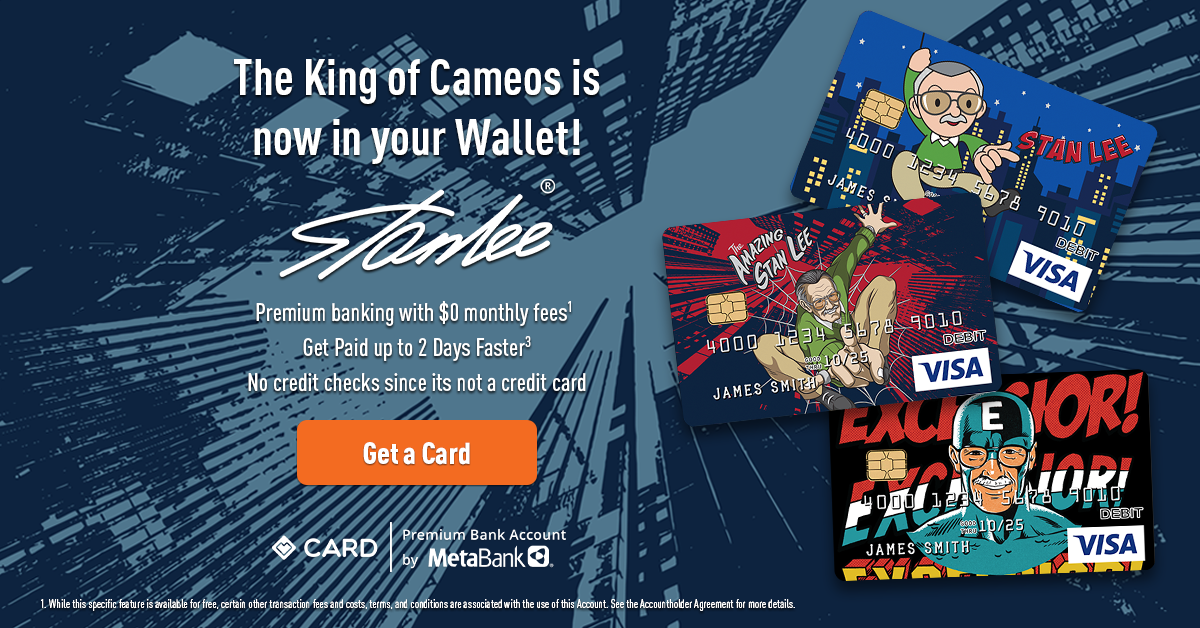 Marvel Comics was built by the luminous likes of Stan Lee, Jack Kirby, Steve Ditko, John Romita, John Buscema, Gene Colan, and countless others. The House of Ideas turns 80 this year, and to celebrate, Marvel is releasing a special comicbook titled Marvel Comics #1000.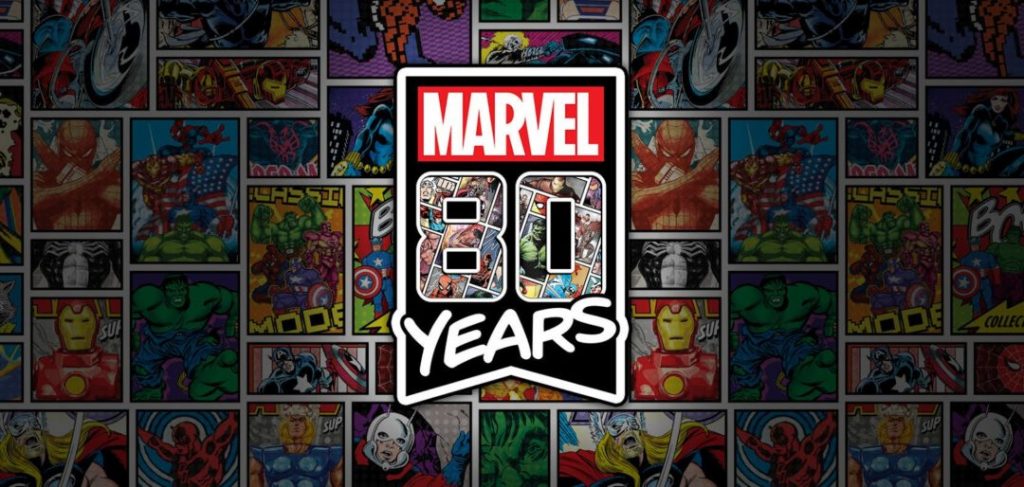 The main story in issue #1000 will be written by scribe Al Ewing (Immortal Hulk, 2000 AD), but will feature work from a plethora of Marvel Comics mainstays and celebrity guest contributors such as Chris Claremont, Neil Gaiman, Walt Simonson, Kareem Abdul-Jabbar, Jason Aaron, Adam Goldberg, Rob Liefeld, Brad Meltzer, Roy Thomas, Kelly Sue DeConnick, Gerry Conway, Peter David, Erik Larsen, George Perez, and so many more that we can't list them all out here.
Disney's D23 Expo, happening August 23-25 in Anaheim, California, just so happens to be holding a special panel to commemorate Marvel's milestone. The panel, titled Marvel's 80th Anniversary, will be hosted by current Marvel Editor-in-Chief C.B. Cebulski and long-time Executive Marvel Editor Tom Brevoort. The two will take a walk down Marvel memory lane Saturday at 5:30pm on Stage 28.
In addition to the presentation, Marvel has announced that everyone in the panel's audience will receive a free copy of Marvel Comics #1000 that will feature a very rare event-only variant cover. The gorgeous cover features Mickey Mouse handing a birthday cake to Marvel heroes Spider-Man, Captain Marvel, Black Panther, Iron Man, and Captain America with Marvel history Easter eggs filling out the entire background.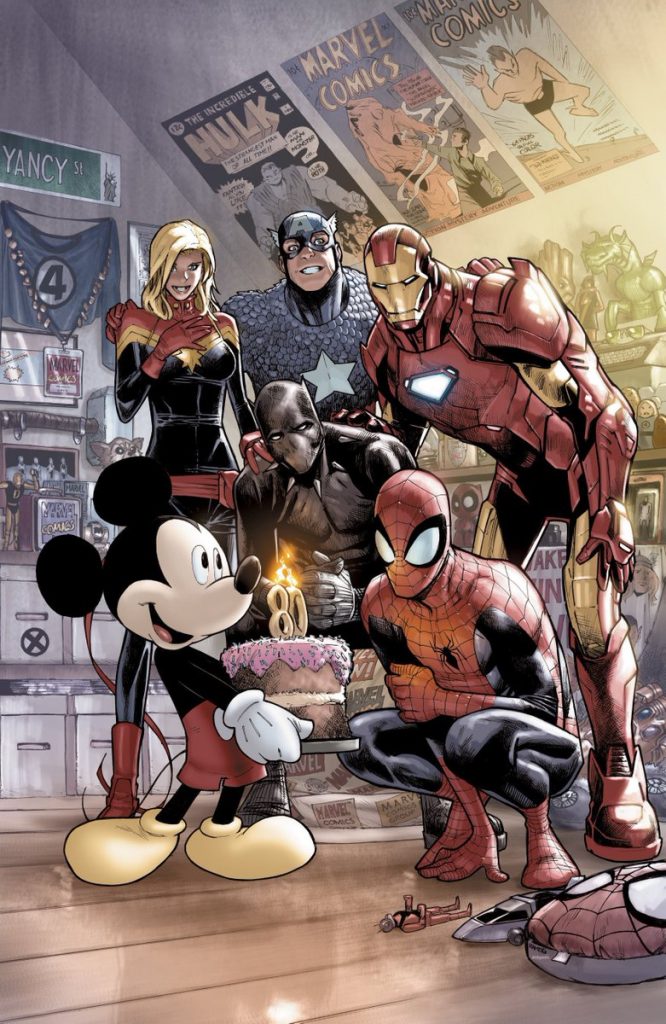 The cover was drawn by artist Humberto Ramos (Amazing Spider-Man) with colors by Edgar Delgado (Star Wars: Darth Vader). Ramos tweeted, "This is a milestone cover for me." He continued by instagramming a number of photos chronicling the process of creating the cover, discussing his inspiration in the caption:
Marvel Editor-In-Chief C.B. Cebulski also tweeted some comments, saying:
"Such a beautiful cover by @humberto_ramos & @delgaduck! Look at all the Marvel history included in the artwork!! Honored to be able to give this special version of Marvel Comics #1000 to the fans who join our 80th Anniversary panel at D23 on August 24th. Hope to see you there!"
We'll definitely be in attendance for Marvel's 80th Anniversary panel to snag one of these beautiful variant issues of Marvel Comics #1000!
EXCELSIOR!