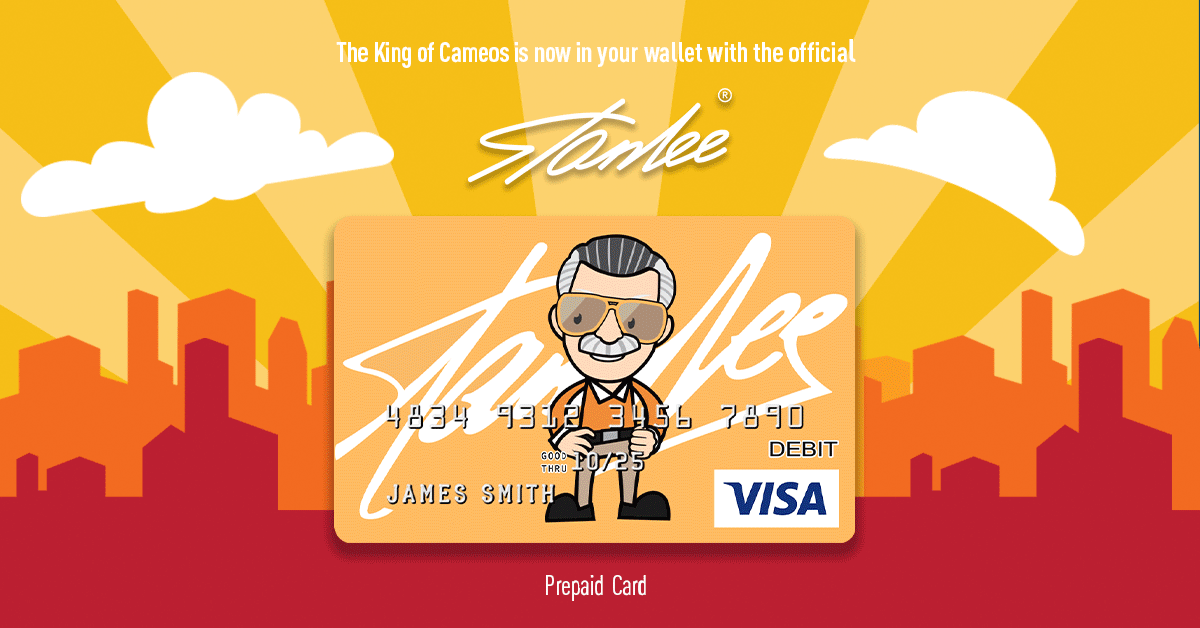 Everyone loves dinosaurs. They've fascinated us from the earliest days of childhood to the first time we witnessed the wonder and terror of Jurassic Park. Steven Spielberg's dinosaur masterpiece has delighted multiple generations at this point, and no other dino movie has come close to its legendary status… but Marvel Studios might be teeing up for the challenge.
We Got This Covered has reported that Marvel Studios is allegedly developing a movie centered around the Savage Land of Marvel comics mythology. As the story goes, the Savage Land is a tropical island paradise preserved by ancient aliens and hidden away in Antarctica. The island is home to many once-thought extinct creatures, including dinosaurs.
The Savage Land first appeared in Marvel Mystery Comics #22 way back in 1941, but it wasn't until a few decades later in X-Men #10 that the island was given its foreboding name and modern mythology by Stan Lee and Jack Kirby.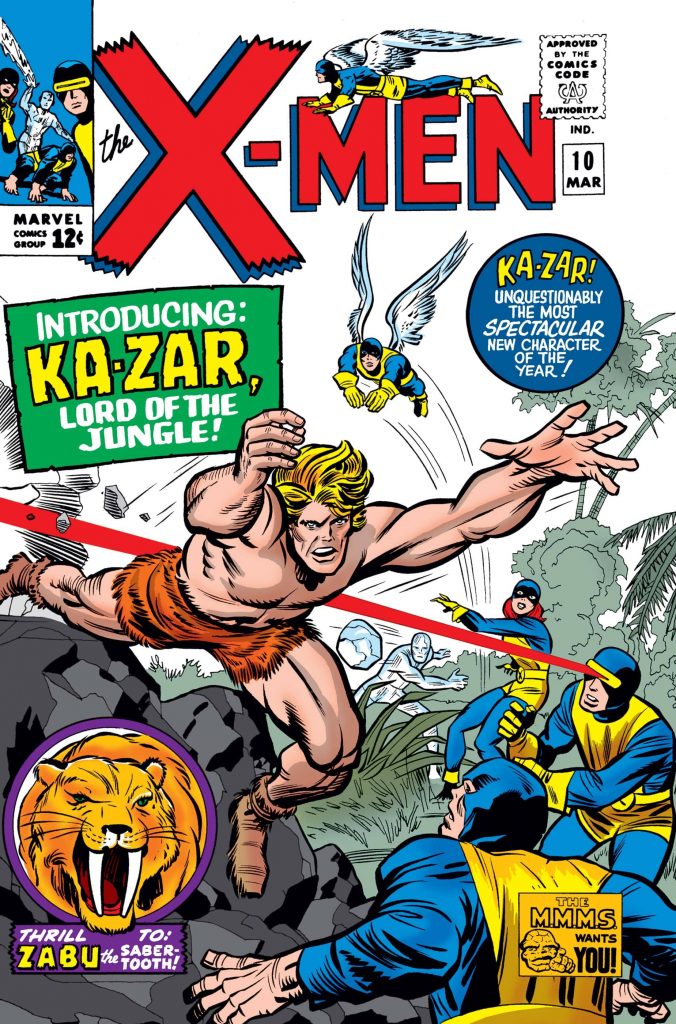 The island is home to a number of mutate races and of course Ka-Zar, the Tarzan-like adventurer who was stranded on the island as a child and raised by a sabertooth cat named Zabu. The Savage Land has been the setting for many a Marvel story, having been visited by the X-Men, Spider-Man, Daredevil, and the Avengers countless times, almost always crash-landing on the island in some capacity.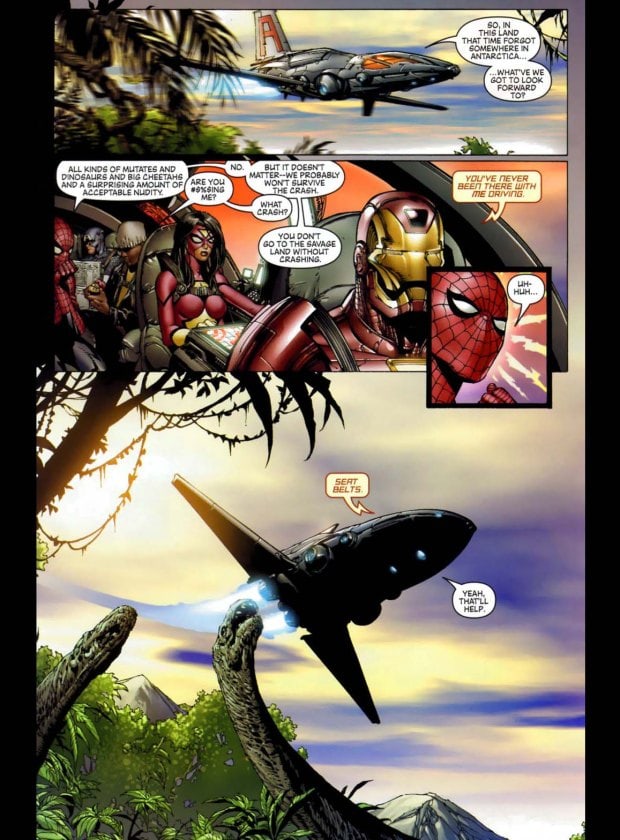 As rumor has it, the Savage Land will supposedly make an appearance in next year's The Eternals movie. A cameo-appearance by the island could pave the way for a full-on flick quite a ways down the road. The buzz says not to expect the Marvel superheroes and dinosaurs to share the screen until somewhere around Phase 6. This rumor is not without precedent, as a Ka-Zar movie was announced as in-development by an up-start Marvel Studios back in 2009.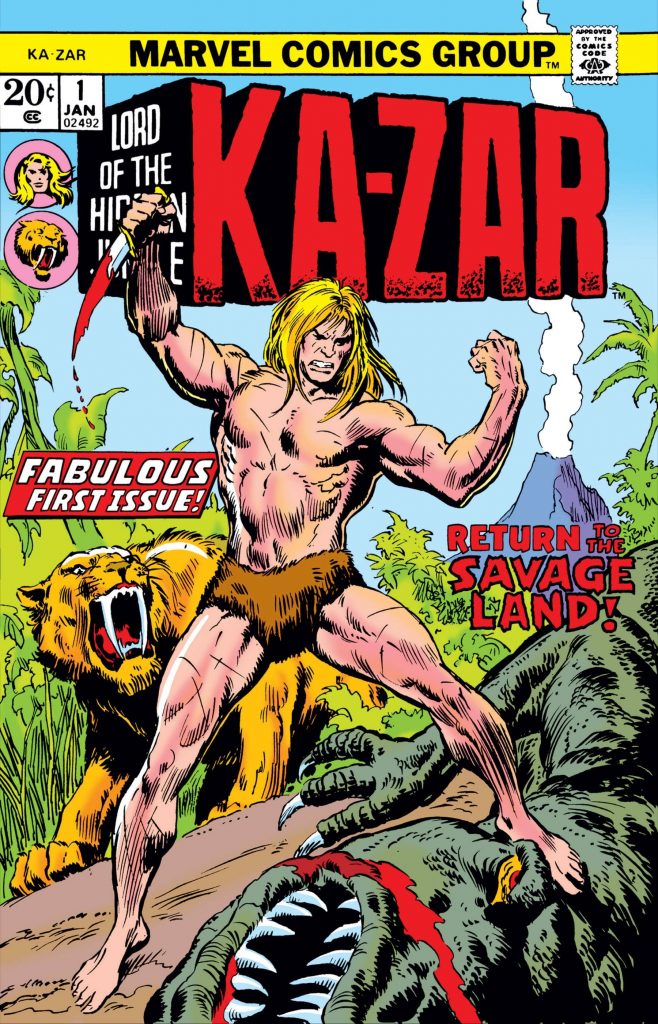 Will we see the Avengers or maybe even the X-Men chased by a T-Rex in an upcoming Marvel Studios extravaganza? Should Spielberg be worried about being dethroned from his dino dominion? Will Ka-Zar and Zabu soon become household names? Questions abound as the Marvel rumor mill continues to churn on.