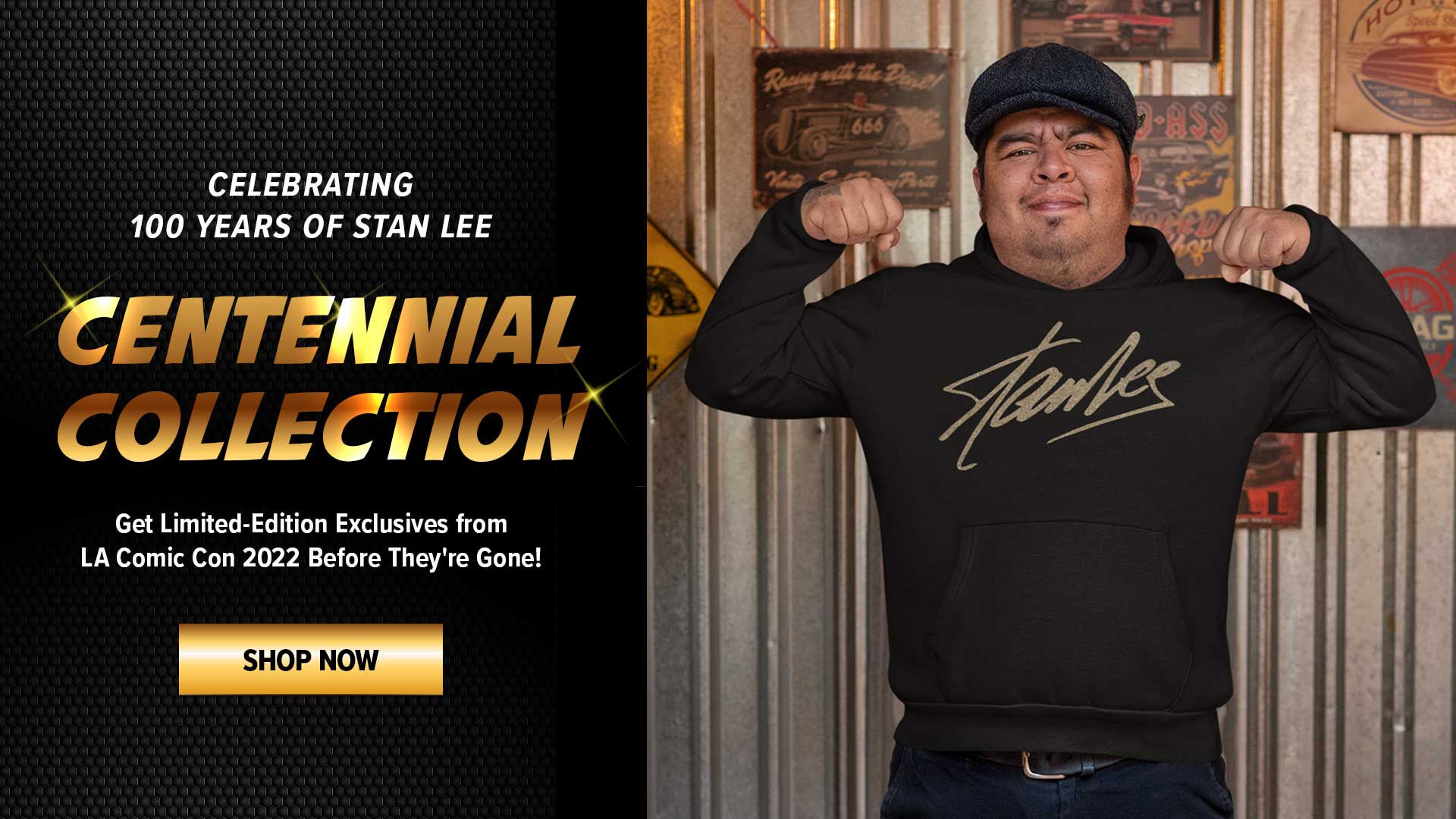 What could be more exciting to a Stan Lee fan than a Spider-Man celebration? Arguably his most famous character, Spidey meant so much to Stan throughout his long and illustrious career. Any continuation of Peter Parker's story, his desire to stick-up for the underdog, and to use his great power responsibly, is a celebration of Stan's legacy and memory.
If you happened to be passing by on Hollywood Boulevard last Wednesday evening you couldn't help but notice that a Spider-Man premiere was happening. The entire Hollywood and Highland center was transformed into Spidey central. It looked like the Macy's Thanksgiving Day parade as the red carpet lay beneath a giant inflatable Spider-Man balloon. Several in-costume Spider-Men flipped through the proceedings onto cars, off the walls, and into the audience of hundreds of fans that filled the street.
The Spider-Man: Far from Home premiere was a long time coming, especially after Tom Holland broke everyone's hearts in both Infinity War and Endgame! Although the stakes aren't quite as high as in the Avengers films before it, Peter Parker hits the European ground running in Far from Home as he gains new allies and tackles new foes.
The wrap-up of the third phase of the MCU also marked the first of the films not to feature a Stan Lee cameo, although there is a brief dedication to both Stan and Steve Ditko in the end credits. While we can't reveal any spoilers about the film, Team Stan was there to speak to some of the cast members and creators about how Far from Home not only continues the story of the MCU but carries Stan's legacy forward.
Everyone had a great story to tell about the lasting impression that Stan has left on them.
First director Jon Watts told us how excited Stan was to be able to yell out that window in Homecoming:
Tom Holland told us about Stan taking him out to dinner after Tom was first cast as Spider-Man:
Marvel Studios President Kevin Feige said it best, "everything we do, every time we come into work, it's to do justice to what he did, the work he's done, to do justice to the characters he co-created."
If there was one takeaway from the premiere, it was that Stan's vision for the characters and stories remain at the forefront of all the MCU films.
The afterparty also took place on the red carpet, complete with iconic New York foods like hot dogs, New York style pizza, and of course, Little Italy's finest pastas. The cast and creators sipped on Spidey-themed cocktails as guests participated in several photobooths and Marvel game demos beneath the giant inflated Spider-Man.
The third phase of the MCU comes to a close with Spider-Man: Far from Home, but this didn't feel like a goodbye. It will soon be the start of a new storyline, and it's sure to be a good one, even without the presence of Stan. Like Feige said, "through these characters and these movies, he's still with us." It certainly felt that way throughout the film and the entire premiere.
Spider-Man: Far from Homeis in theaters now!
To see more interviews on Stan Lee with the cast and crew of Spider-Man: Far from Home visit our youtube page here: